Fancy a night out with a difference? Alcotraz in Brighton is the city's newest immersive experience where convincing actors, realistic sets and delicious cocktails combine for an unforgettably quirky and Instagrammable activity you'll never forget.
Enter Alcotraz
Following the success of their Moonshine Saloon and Pirates of the Hidden Spirit immersive experiences in London, Inventive Ideas have brought their fun BYOB cocktail experience concept down to the sunny South Coast. Now it's time to enter Alcotraz Penitentiary, a US-style prison speakeasy bar where you'll be sentenced to an hour and 45 minutes of fun during a tongue-in-cheek, theatrical experience that's hidden in a secret basement below the unsuspecting footsteps on Brighton seafront.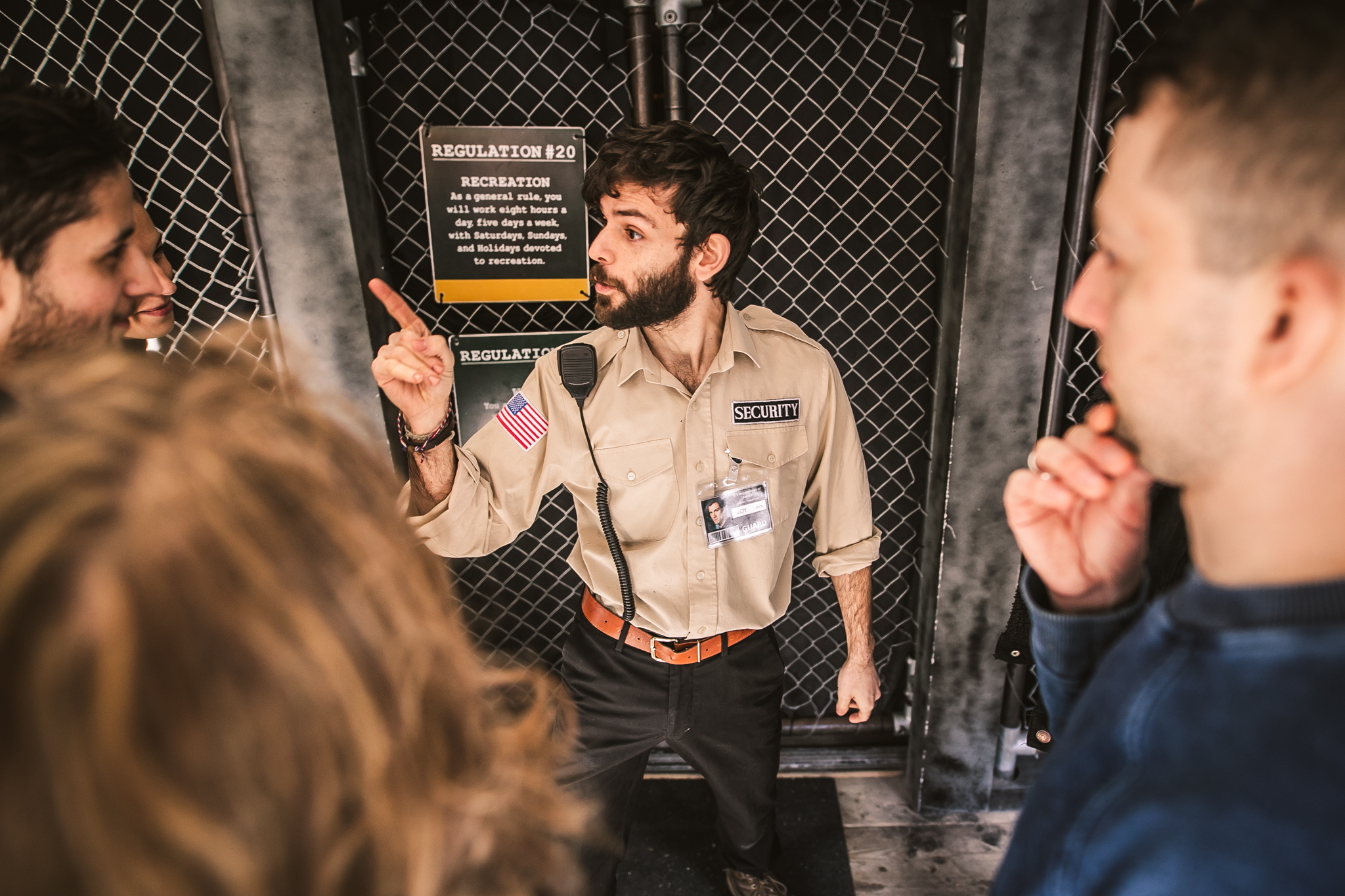 You'll instantly be immersed in this new world as you're immediately greeted at the door by the crooked yet strict guard who gives you a mission to smuggle your own liquor inside, concealed cleverly in a 'bible.' Sneak yours in without getting caught and you'll be rewarded with delicious, bespoke cocktails once inside. Think that orange is the new black? It's time to find out as you all don those iconic orange jumpsuits and enter the cell block where you'll encounter all sorts of shady characters…and we're not just talking about the people you came with!
Cell Block One Three
Once inside Alcotraz Brighton, you'll be transported to the US prison shows and movies we all know and love with realistic and dimly lit sets with retro posters, benches, stools and even a toilet for you to sit on…not use! Signs on the walls detail the prison rules and the canteen is at the back which secretly operates as a bar. Ssshhh! You'll meet the super stern warden who'll direct you to your cells where one of the canteen workers will meet you to sneak your smuggled in liquor away. Just make sure the eagle-eyed warden doesn't spot you!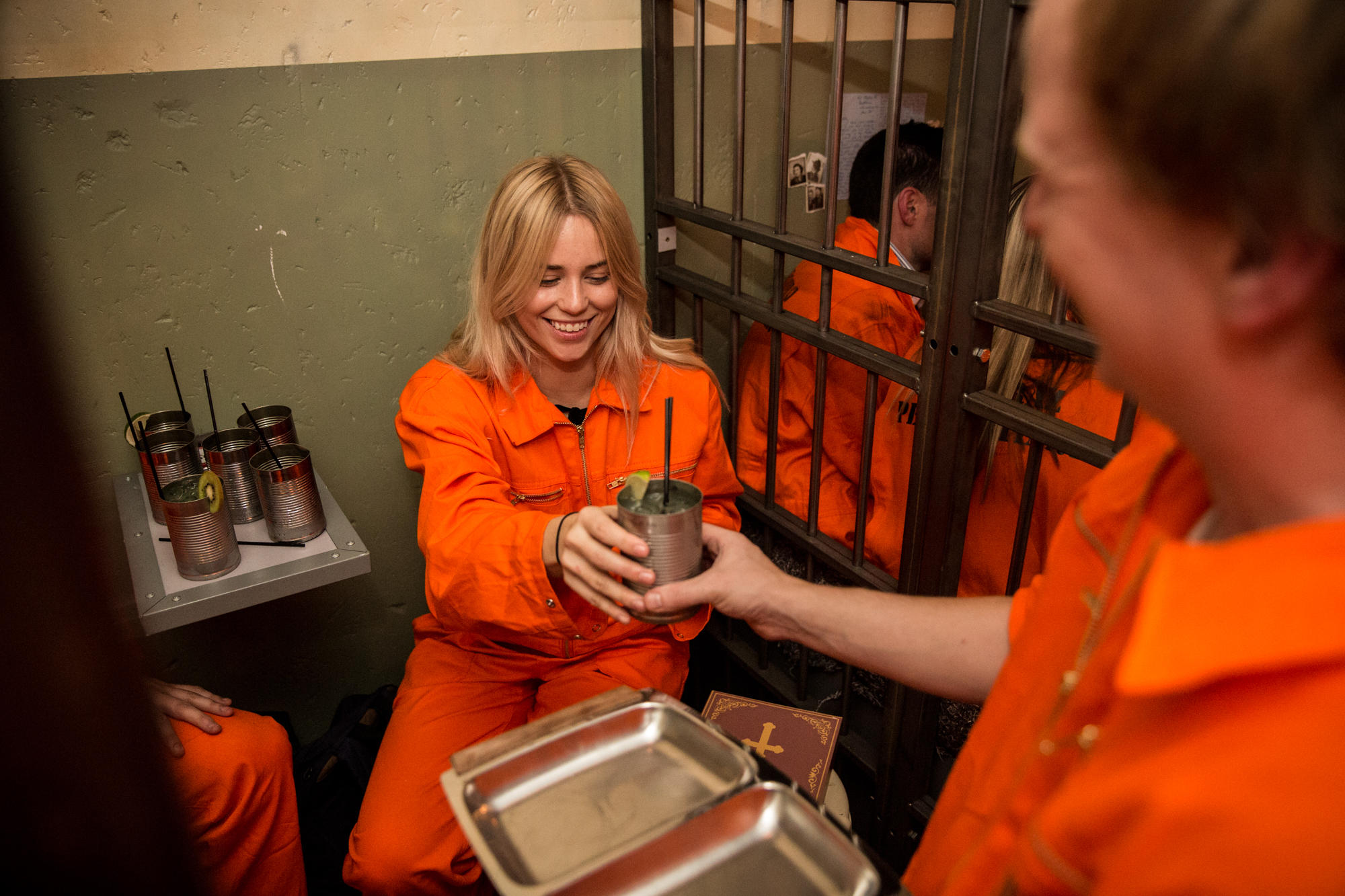 You'll be surprised at what the canteen staff are able to discreetly whip up using your contraband. There's no drink menu in prison (of course!) but they'll make a range of prohibition era style cocktails, tailored to your taste and what you've smuggle in, served in a metal cup. If the warden gets suspicious, just tell him it's soup! Prepare to lose yourself in the realistic theatrical performances with loads of audience participation and a fantastic standard of acting from all the prison staff who look, sound and feel like the real deal!
Immersive Fun for Any Occasion
Immersive experiences are the new craze taking the nation by storm! However, we bet when you're thinking of ideas for a night out, birthday, team jolly, stag or hen do in Brighton that spending time behind bars has never entered your mind. But that's about to change, guys and girls!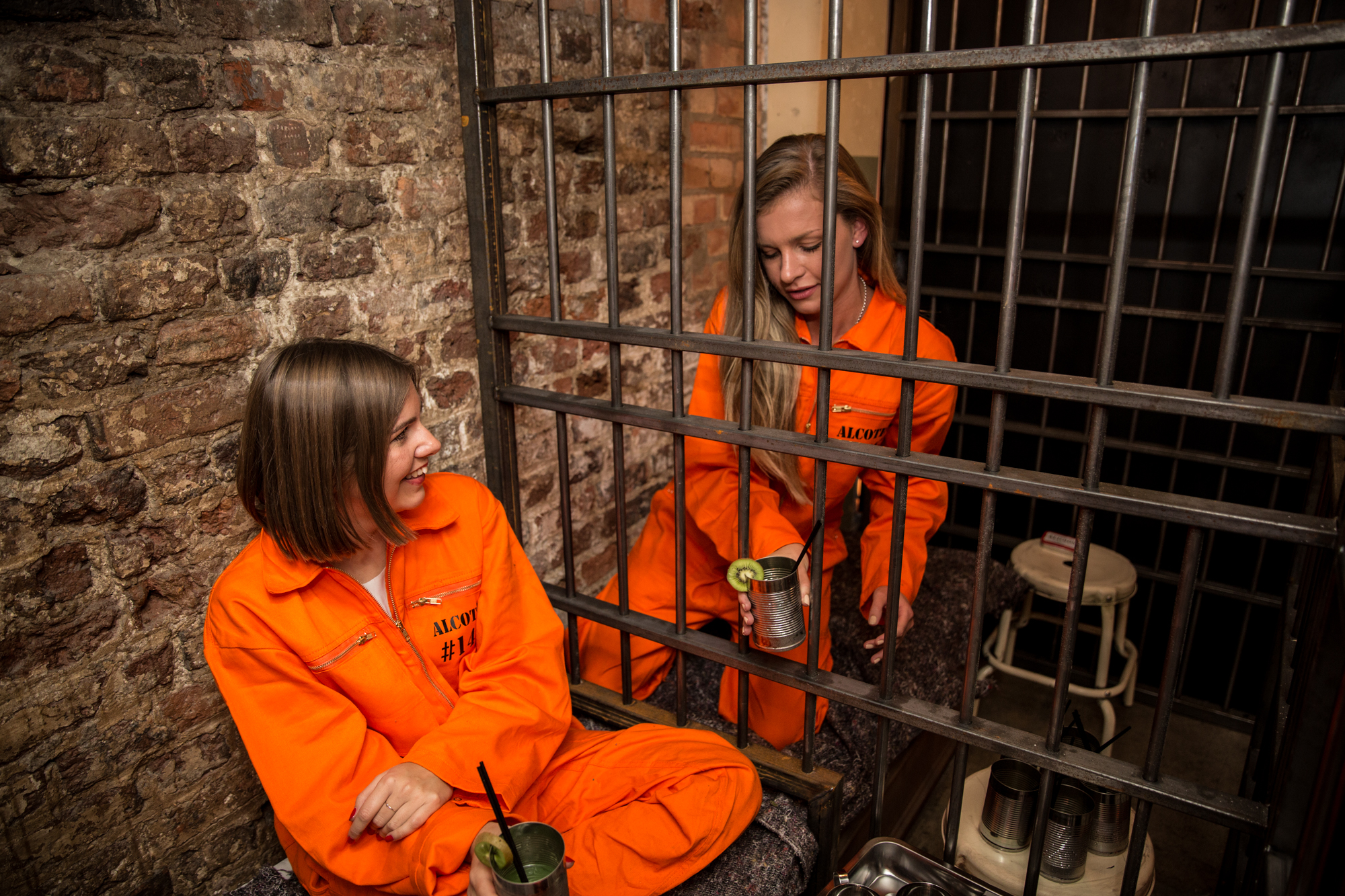 Alcotraz Brighton is a refreshing change from a night at a bar or club, throwing you into the action of a realistic yet tongue-in-cheek prison experience with delicious drinks to enjoy. Whether there's two of you or a big group of inmates, you're in for a great night out. We just know that you and your friends will be raving about it for ages after!
Make Your Social Media Followers Jealous
This immersive experience in Brighton is made for Instagram as it's jam-packed with film-worthy sets, props and costumes that make you look like you've stepped on to the set of a classic American prison movie or TV show.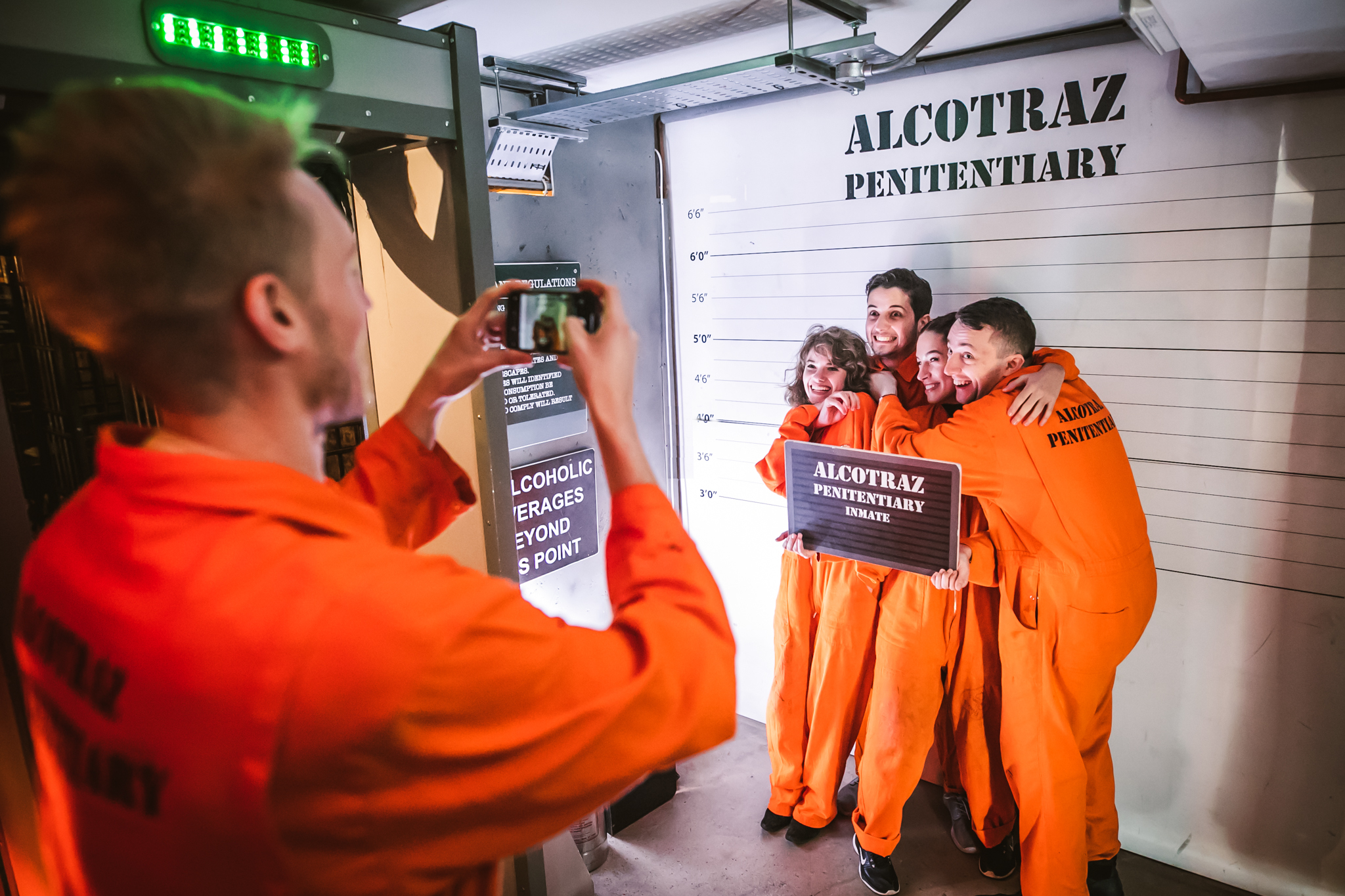 Top photo ops include sitting in your cell, standing with your backs to the walls, when you get that all-important "one phone call," and, of course, selfies of you all in those rather fetching orange jumpsuits!
Ready for Your Night Behind Bars?
If all that sounds like your kind of fun, click the link to find out more about Alcotraz prison cocktail experience in Brighton now. From here, you can place your enquiry for your ideal date, time and group size with the activity provider getting back to you directly to confirm availability, answering any questions and getting you booked in at your convenience.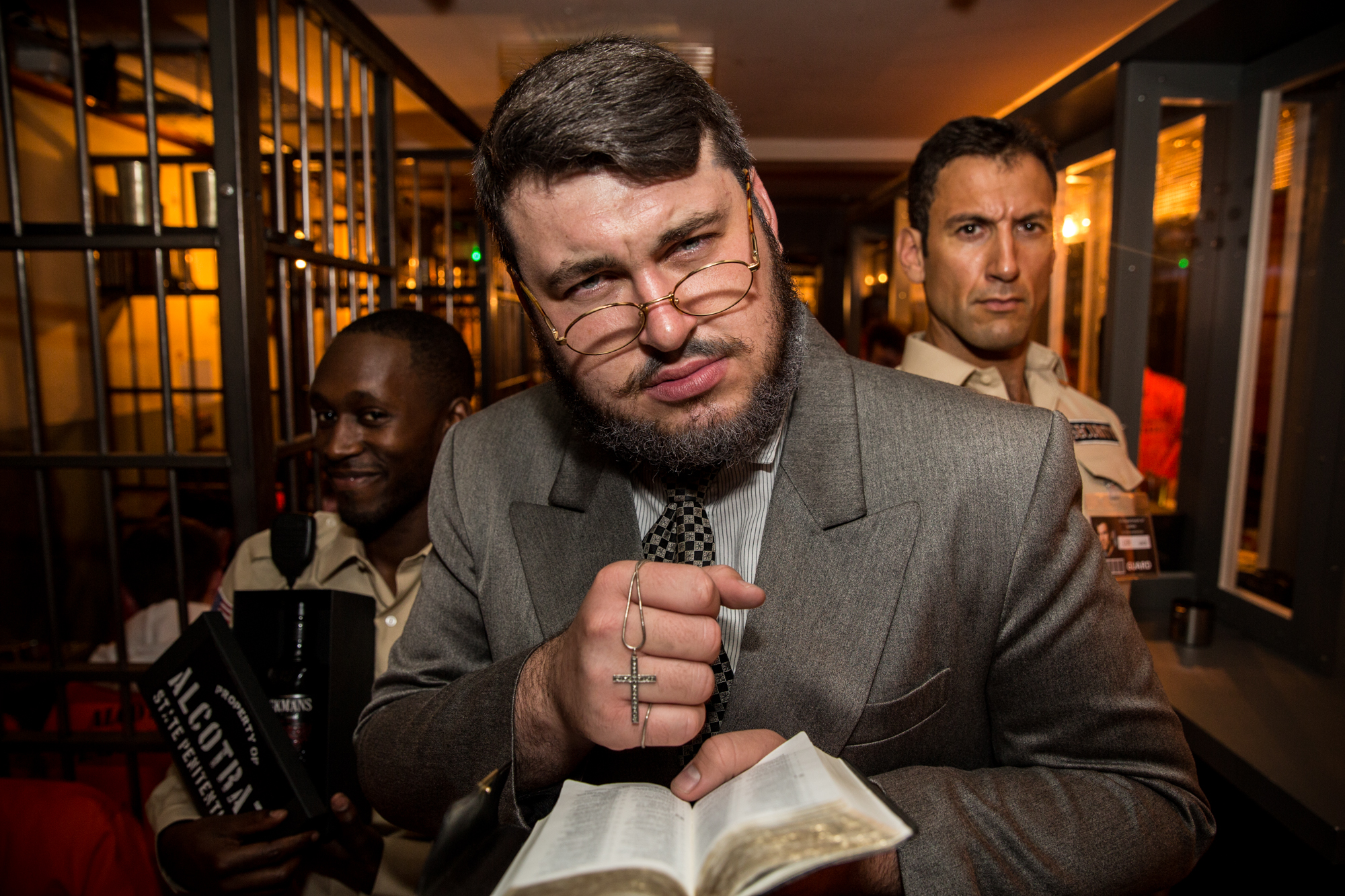 Want More Immersive Experience Inspiration?
Don't worry if a night in prison isn't really your thing. We also offer an exciting selection of diverse but equally fun immersive experiences in a range of top locations. Check these out:
Head back in time to the Wild West with this immersive cocktail experience where you'll live life like an outlaw!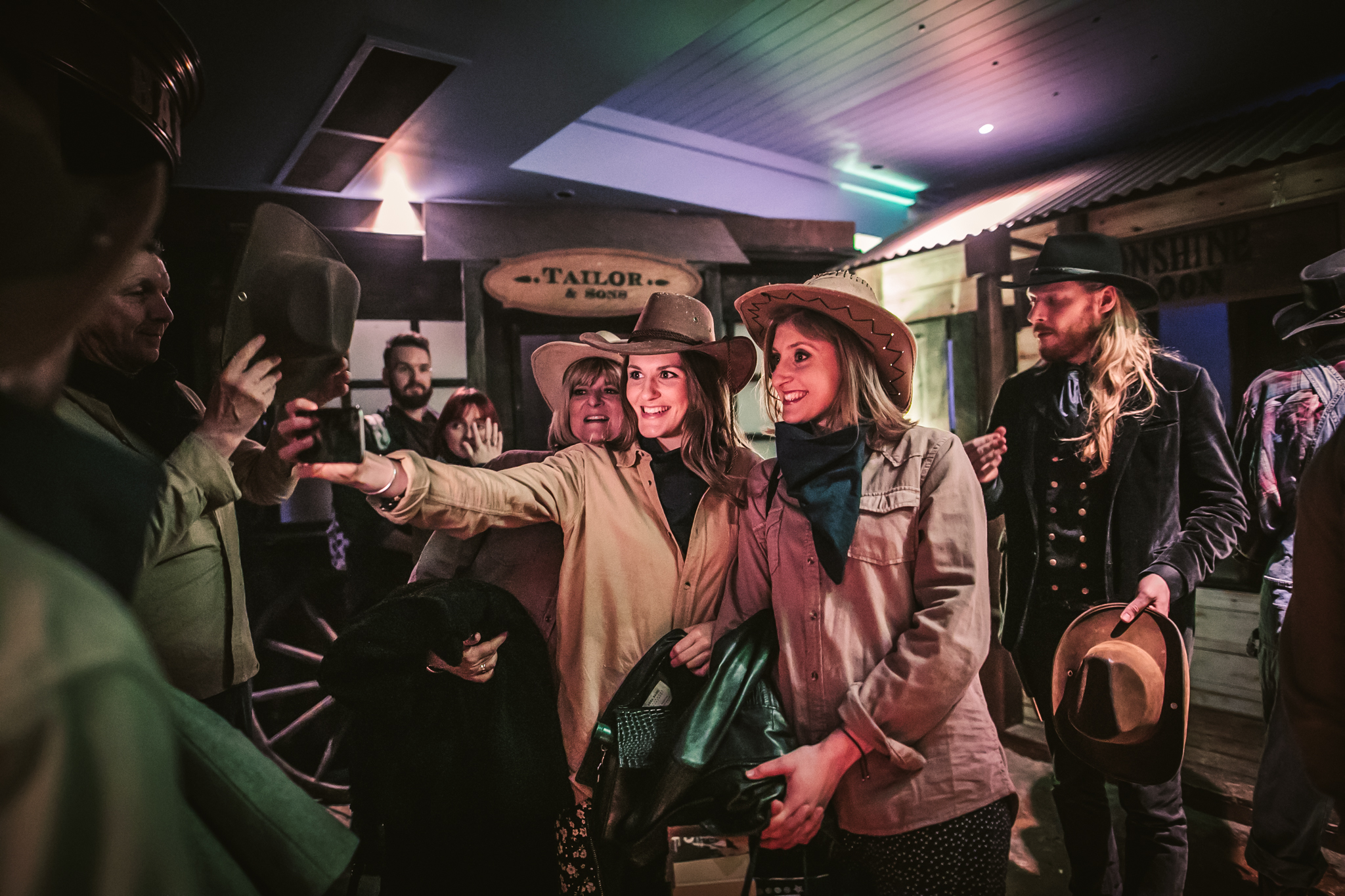 You'll be given costumes to help you get into character as you join an illicit moonshine smuggling gang. King of the moonshiners, Clyde Cassidy, will be your leader, teaching you how to smuggle in your own liquor. Be creative if you don't want to get caught! During this one hour and 40-minute immersive experience in London, you can explore the movie-worthy sets including the distillery, try your luck at dice and card games and rub shoulders with the locals. You'll also get four delicious, bespoke cocktails each, made by the talented bartender.
Ahoy me hearties! If a pirate's life is for you, you'll love stepping onboard this real ship for an exciting adventure!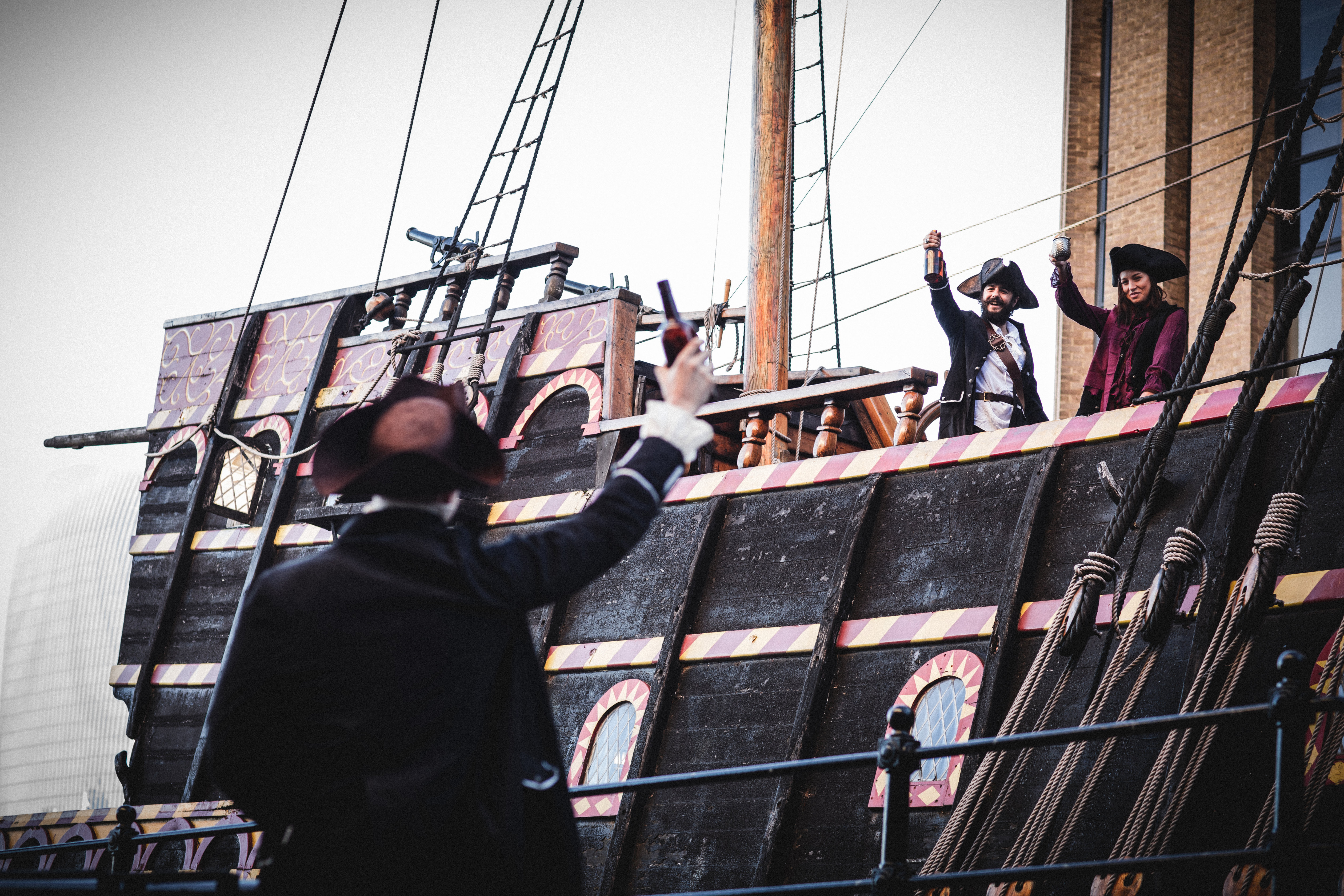 Become part of the crew on this pirate ship as you join legendary pirate Jack Cassidy on his covert mission to steal valuable, long-lost treasure from the governor. On your one hour and 40-minute voyage, you'll dress up in authentic costumes, be tasked with a range of exciting duties and be served three delicious cocktails. Talented actors and realistic décor and props really bring this immersive experience to life. Get those phones ready because you're going to want to take loads of photos!
Immerse yourselves in a terrifying, post-apocalyptic world where brain-hungry zombies are out to get you!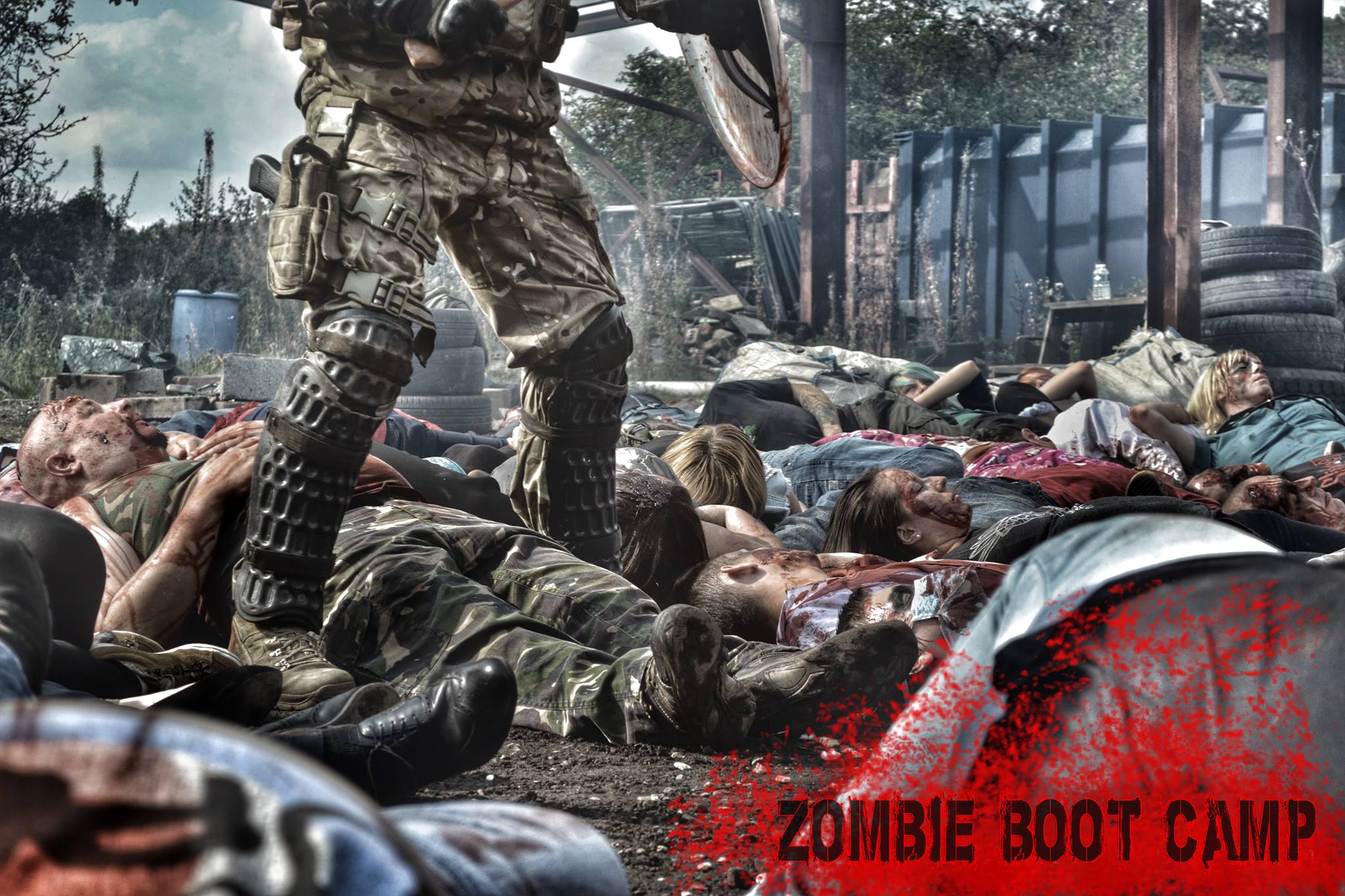 It's time to explore this epic 30,000 square foot site to rescue survivors and kill as many zombies as possible, played with freakish realism by talented actors. Military trained instructors will get you kitted out and ready for battle with realistic imitation firearms in hand. You'll have around three hours to hunt zombies down, shooting them in the head or torso. If you miss or hit their limbs, they'll just keep coming for you until you become dinner! This fast-paced, adrenaline pumping, immersive experience in Birmingham isn't for the faint hearted!
Jack the Ripper Walk of Terror
Step into a horror film as you follow the footsteps of one of the world's most notorious serial killers.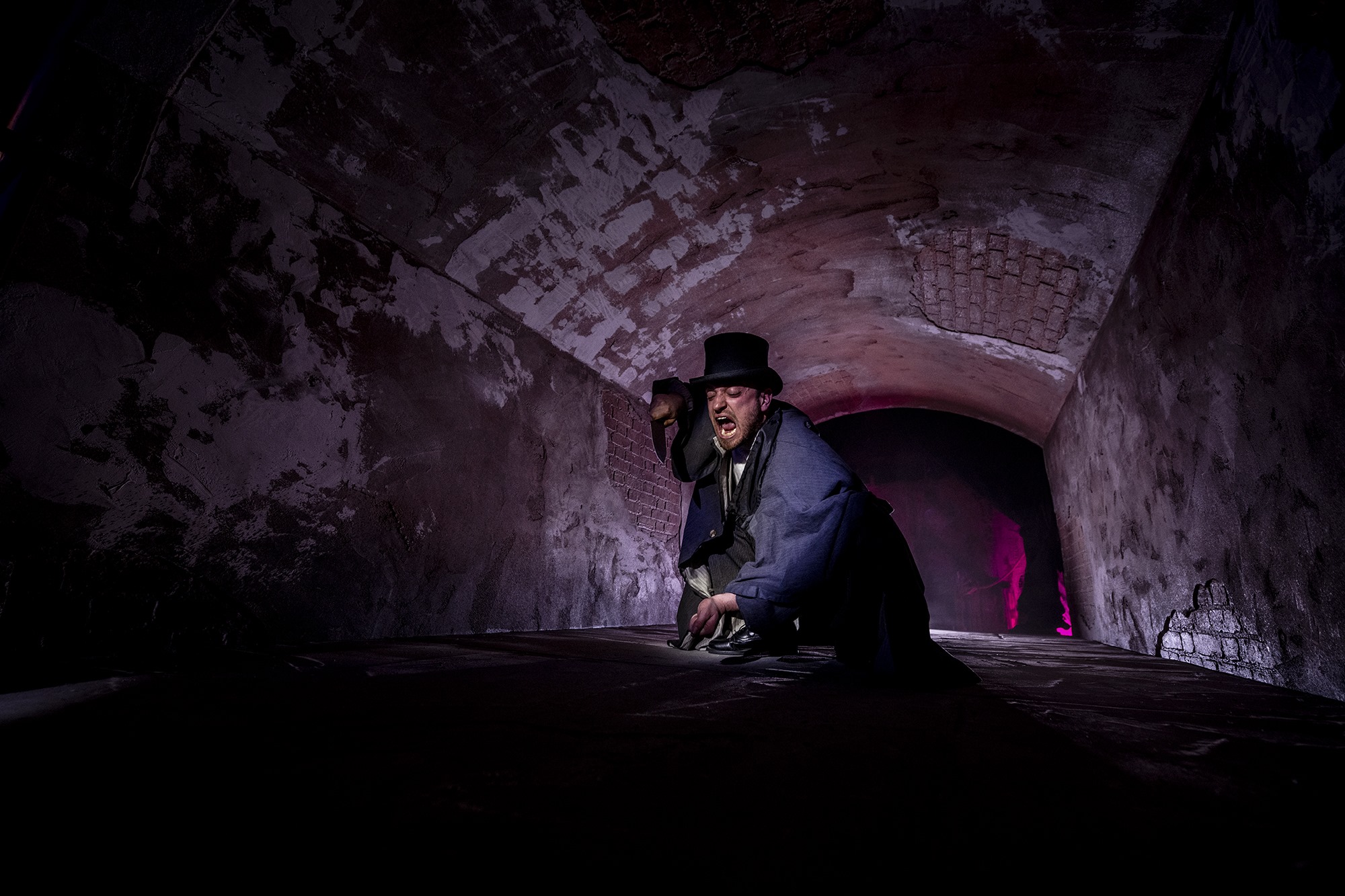 This immersive experience in Brighton transports you to the terrifying sights, sounds and smells of the year 1888. Feel the adrenaline pumping through your veins as you follow Jack the Ripper and meet other creepy characters, played brilliantly by actors. Expect loads of jumps and scares as you witness the chilling murders and hear spine-tingling stories. This adrenaline-pumping activity will have you screaming and giggling from start to finish. If you need a bit of Dutch courage beforehand, visit the onsite Reform Club Bar to calm your nerves.
What's next?
Whatever your taste, budget or the occasion, Fizzbox has something you'll love. Explore our full range of activities now. And until further notice, celebrate everything!