Calling all Dancing Queens! ABBA are back and in a big way! If you're a massive fan of the Swedish supergroup, then why not combine your last weekend of freedom with the fun of their music, dancing and fashion? If that's got you singing Gimme Gimme Gimme, you'll be happy to hear that we've got loads of ABBA hen party ideas for you!
Why Have an ABBA Hen Party?
We know what you're thinking; how can I celebrate my upcoming wedding in a way that incorporates the music I love? With ABBA, of course! The Swedish pop group and Eurovision winners are still one of the most beloved bands in history. They formed in Sweden in 1972 and are widely known for their catchy pop songs and flamboyant costumes. What could be more fun than dressing up and dancing and singing along to all their hits including Mamma Mia, Dancing Queen, SOS, The Winner Takes It All, Waterloo and more?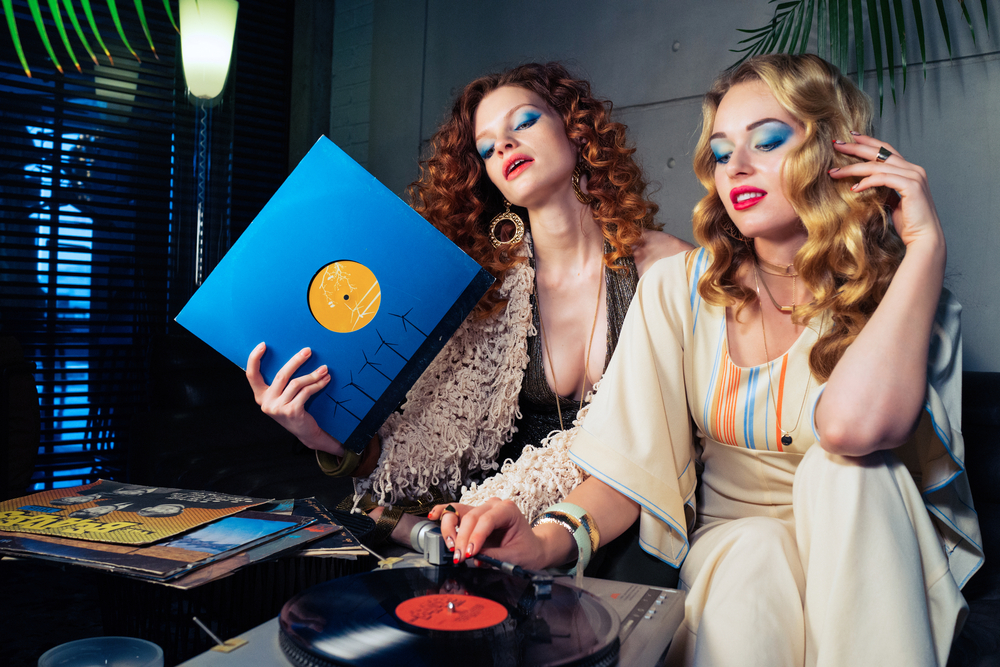 We've put together some of our best ABBA hen party ideas and tips for you here. It doesn't matter if you're planning on having a full-on ABBA themed hen party or just fancy doing one ABBA inspired activity to celebrate your last days as a single lady, we've got some great ways to make the night one to remember from activity ideas to decorations.
The Most Popular ABBA Hen Party Ideas
ABBA may have only been together for a short time, but their legacy has lasted for decades. If you're thinking about throwing your own ABBA themed hen party, we're here to help! Here are some of the most popular ideas to get the ball rolling.
Duration: 1.5 hours
Minimum number: 8
Price: From £26 per person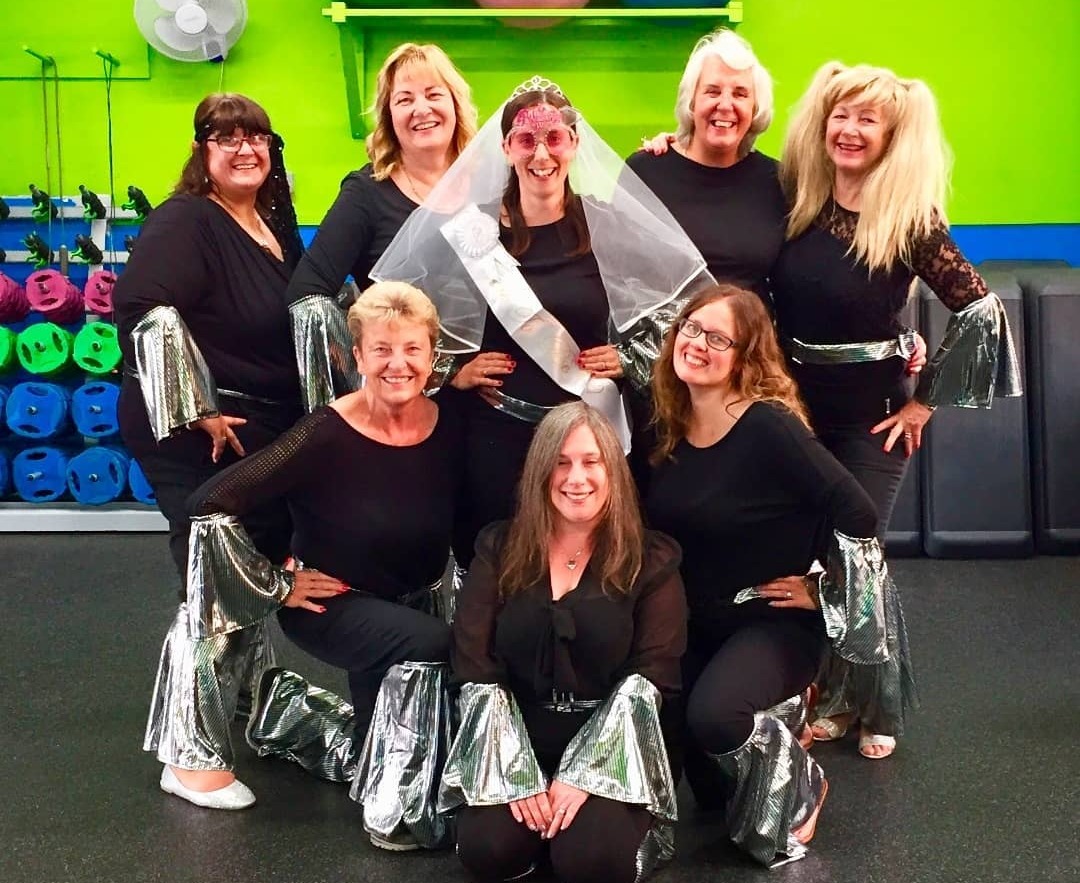 Who hasn't rocked a dancefloor with their moves to Dancing Queen or Mamma Mia? But we think it's time to learn how to really dance like ABBA! A professional dance instructor will teach you how to perform the band's signature moves like Agnetha's walk and Frida's leg pose as well as iconic moves from the 1970s, the era that saw disco take over the world. Point to the sky, shake those hips and flip that hair as you learn a choreographed dance routine to some of ABBA's greatest hits.
The routine will be broken down into small chunks and taught to you step by step so that everyone can keep up and enjoy themselves. Have a blast as you dance like your favourite ABBA star. It's like stepping into one of their music videos, making it a guaranteed laugh! You could even show off your new-found skills with a performance at the wedding reception!
Duration: 1.5 hours
Minimum number: 2
Price: From £24.95 per person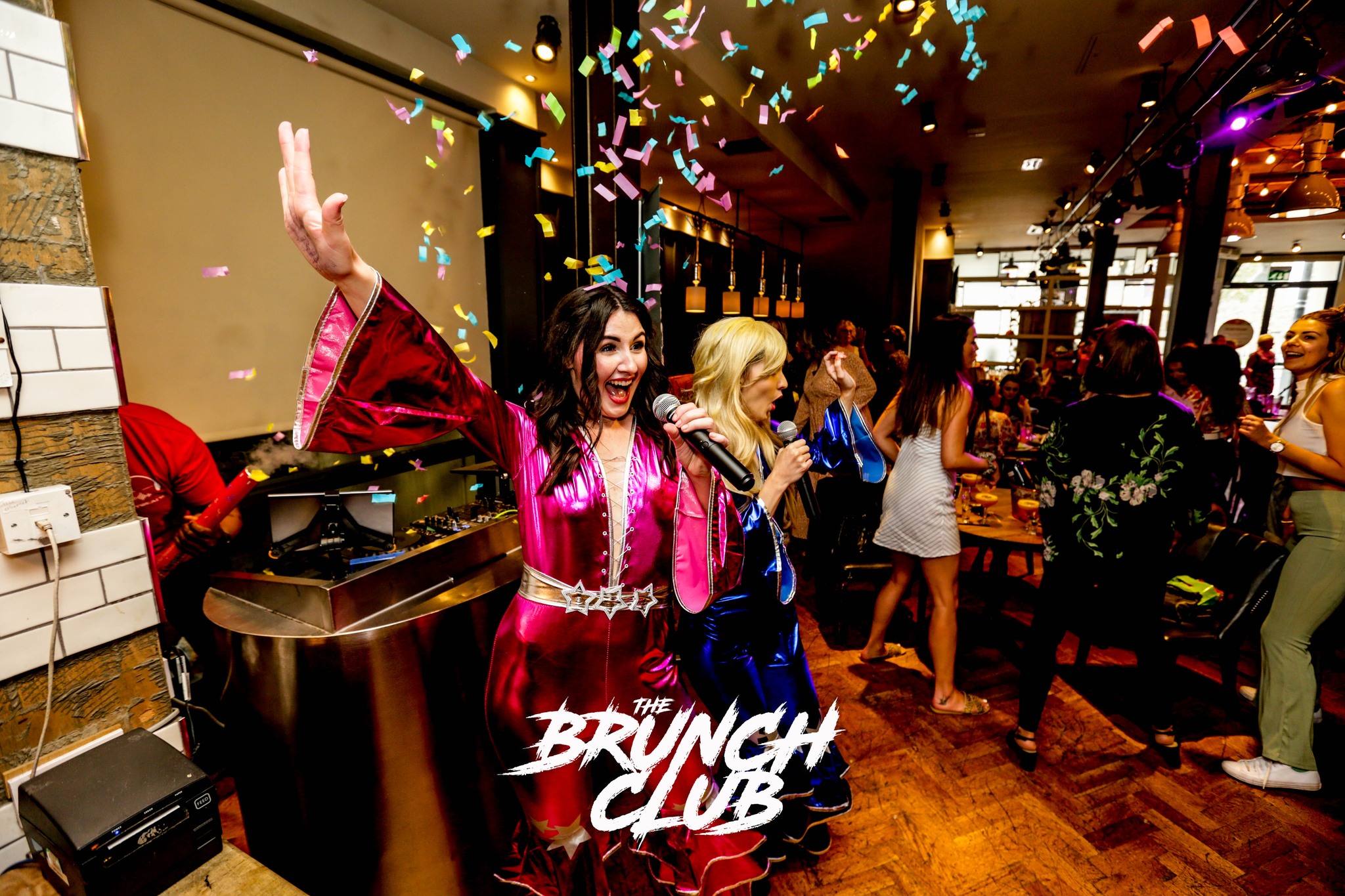 What's better than a bottomless brunch? An ABBA themed bottomless brunch, of course! Enjoy ABBA hits, tasty grub and totally bottomless drinks; that's as many alcoholic beverages or soft drinks as you'd like! Come hungry or just thirsty because they'll be serving up all kinds of delicious treats from mouth-watering breakfast dishes to unlimited cocktails.
What's more, you'll enjoy ABBA themed entertainment with a DJ getting everyone on their feet and live musicians getting you singing along to the Swedish pop group's biggest hits. Get your 70s themed glad rags on to fully embrace this fun theme and don't forget to take loads of selfies and group photos.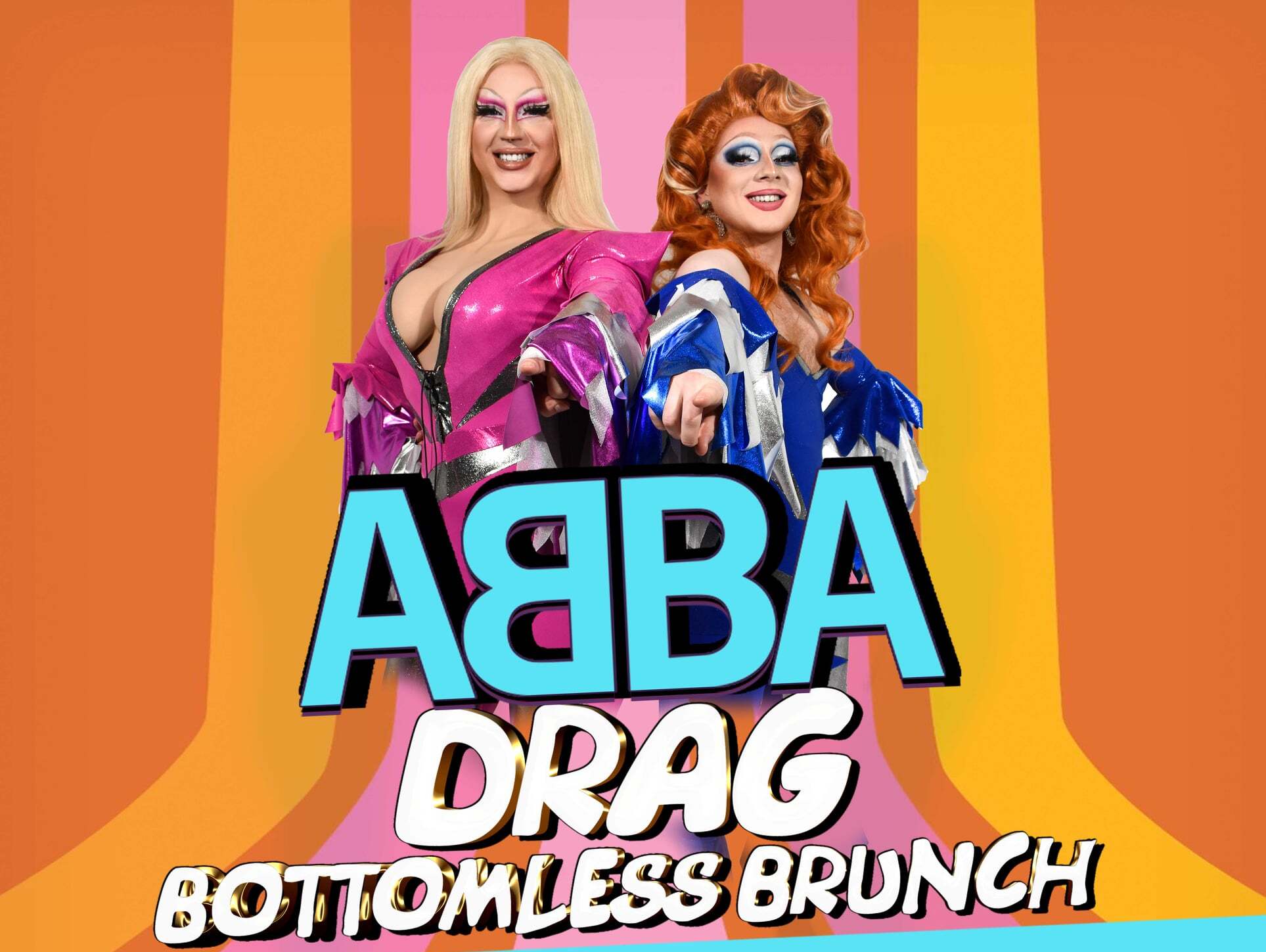 Put a really fun twist on an ABBA bottomless brunch by adding a talented drag duo who'll have everyone in hysterics with their antics. They'll put on hilarious live performances for you, busting out some of ABBA's greatest hits as well as leading singalongs that get all of you involved.
On top of that, you'll also tuck into your choice of brunch dish with a range of meaty, veggie and vegan options so no one has to miss out. You'll also get completely unlimited cocktails for a set time to help you celebrate your ABBA hen do in style. Without a doubt, a bottomless brunch has to be the most fun way to day drink!
4. ABBA Karaoke
Duration: 2 hours
Minimum number: 4
Price: From £12 per person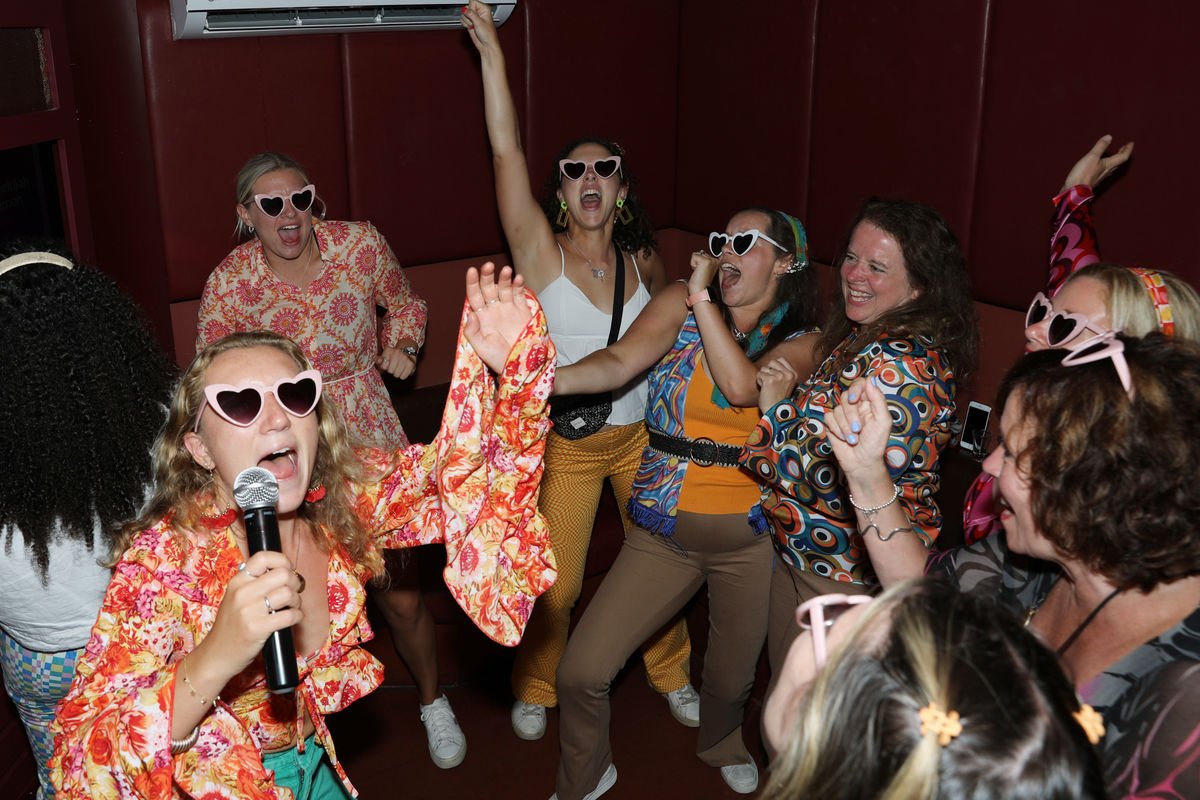 ABBA, the Swedish pop group that gave us some of the greatest songs of all time, were loved by millions and with hits such as Lay All Your Love on Me, Take a Chance On Me, Fernando, Thank You for the Music and sooo many more, it's so easy to see why! So, are you ready to belt out their timeless tunes? Will you be able to pull off some Agnetha and Anni-Frid style harmonies?
Don't worry if not; it doesn't matter if you're tone deaf (we won't tell anyone if you are!), just get out there and sing your heart out to the classic hits from this iconic band! Pick your favourite ABBA tracks and singalong while the other friends watch or join in.
Duration: 2 hours & 35mins
Minimum number: 1
Price: From £32.50 per person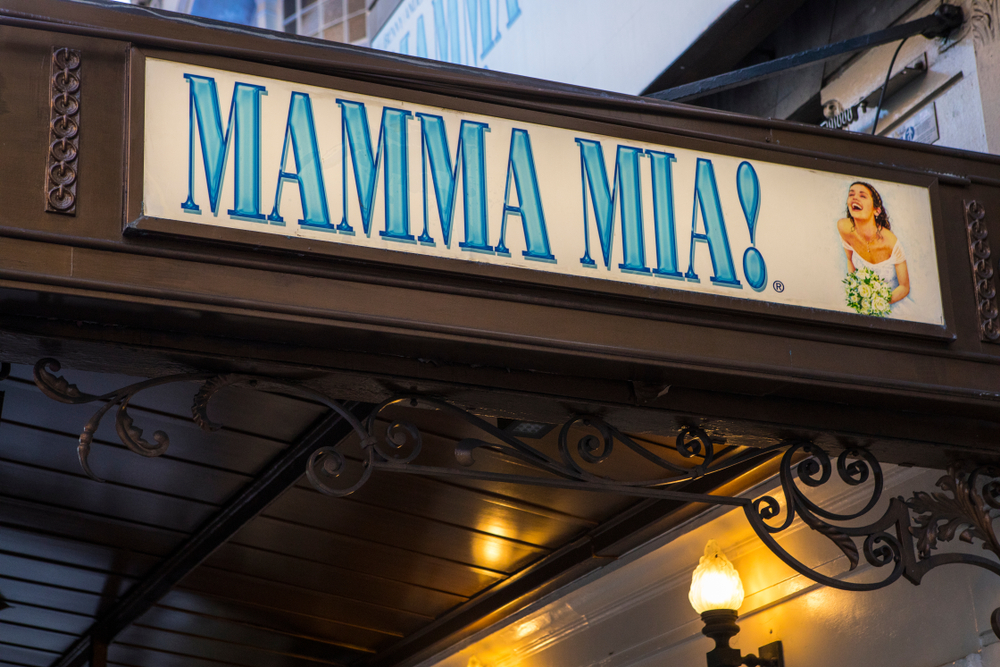 Get the hens together and head to London's West End to see Mamma Mia! The Musical. This musical is so good that it's even been turned into two mega popular movies – Mamma Mia and Mamma Mia! Here We Go Again. It's basically a party on stage as a story unfolds involving a mother, her daughter and three possible dads with a Greek island backdrop and a soundtrack of classic ABBA tracks.
You'll be singing along and dancing in the aisles by the end of Mamma Mia! There's plenty of bars and restaurants in this area of London so you can explore more and party until the early hours for your ABBA hen night. Does your mother know that you're out?
What to Wear for an ABBA Hen Party
One of the best things about an ABBA hen party is that there are so many different ways for you to dress up for it! You can choose from all kinds of styles and looks from the 1970s, from historically accurate costumes (if you want) to modern versions that look just as good but are more fun. If you want everyone at your ABBA hen do to truly embrace their inner ABBA fan, then why not encourage them all to dress up as their favorite member?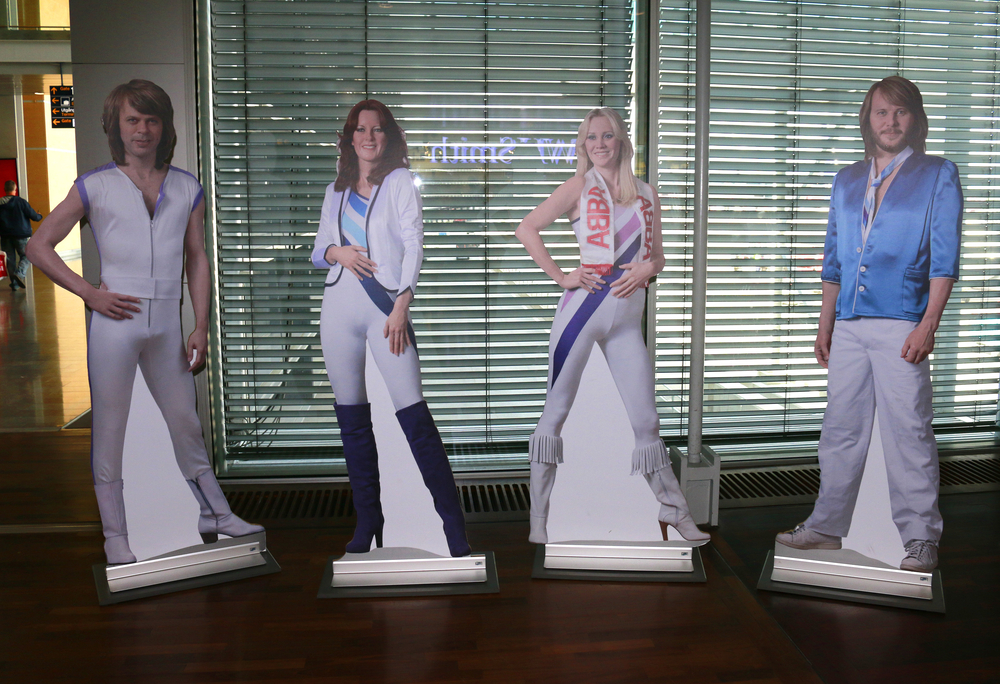 There's so many looks to choose from, from Björn and Benny onesies right through to Agnetha's iconic headscarves, so whether you choose a disco diva look or something more casual like classic peasant tops and pencil skirts, there's so many options to look glam. You can go as a pair of ABBA girls, or you can go as one of the famous ABBA boys. You can even get your friends together and all go as Bjorn, Agnetha, Benny, Frida or Anni-Frid if you're having an ABBA sten do. Or maybe you want to be creative and come up with your own ABBA characters? Just make sure everyone knows who they're supposed to be before they arrive!
Decorations for an ABBA Hen Party
Decorating for a themed party is loads of fun. You can make ABBA themed hen party decorations as classy or tacky as you want! Simple things like flowers, balloons and streamers are a good place to start, making use of 1970s colours and styles.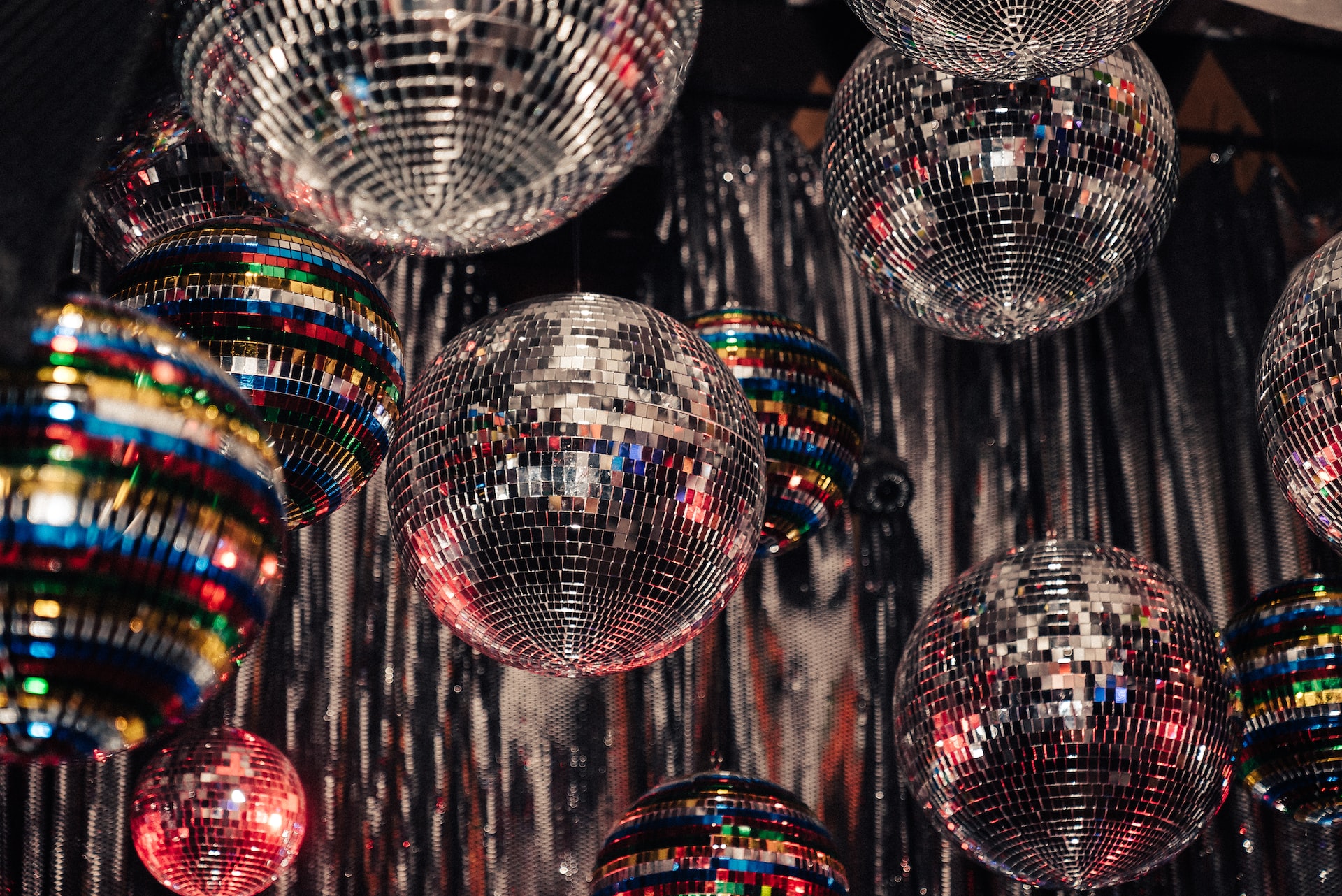 You could also hang up posters of ABBA or even buy cardboard cut outs of them, so it feels like they're really at your party! A fancy dress box is another great idea so that everyone can embrace the theme and get into the ABBA spirit for one unforgettably fun night.
Playlist for an ABBA Hen Party
Of course, no ABBA themed hen do would be complete without the music! ABBA has had so many amazing hits that you're spoilt for choice when it comes to making a playlist for your hen party.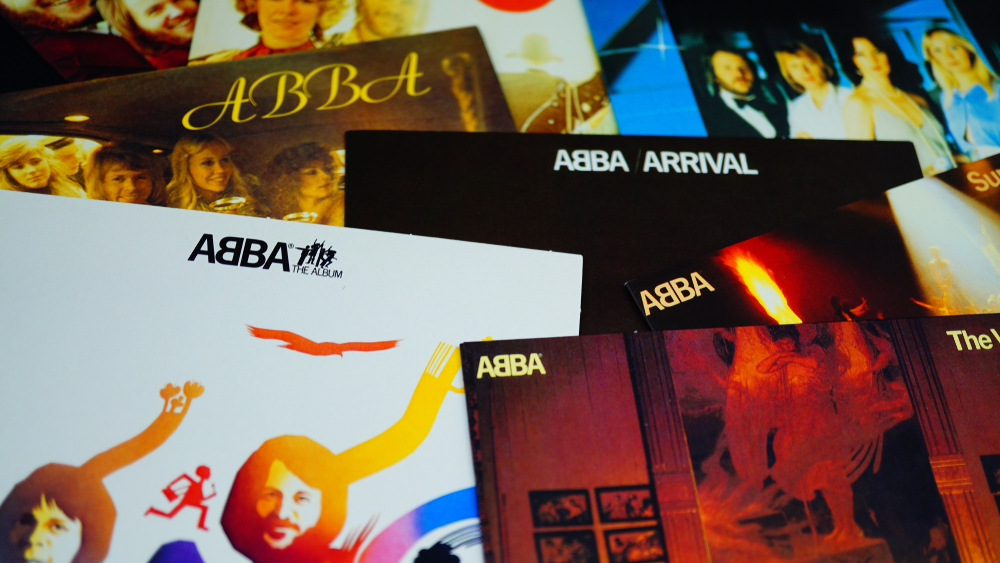 Include loads of ABBA hits and if you fancy changing it up now and again, you could add other songs from the 1970s or just some of the bride-to-be's favourite songs that get everyone in the party mood.
Food and Drink for an ABBA Hen Party
If you're having an ABBA hen party at home, you could prepare a few treats to fit your theme. Meatballs have been a staple of Swedish food since the 18th century and are still really popular today. They're also easy to make yourself, so if you're on a budget or want to do something fun with your friends then try making them with your hens at home! Swedish meatballs can be served as part of a buffet or alongside other traditional Swedish dishes like pickled herring and potatoes with gravy. Make sure you have plenty of bread available so people can soak up any extra juices! Is your mouth watering yet?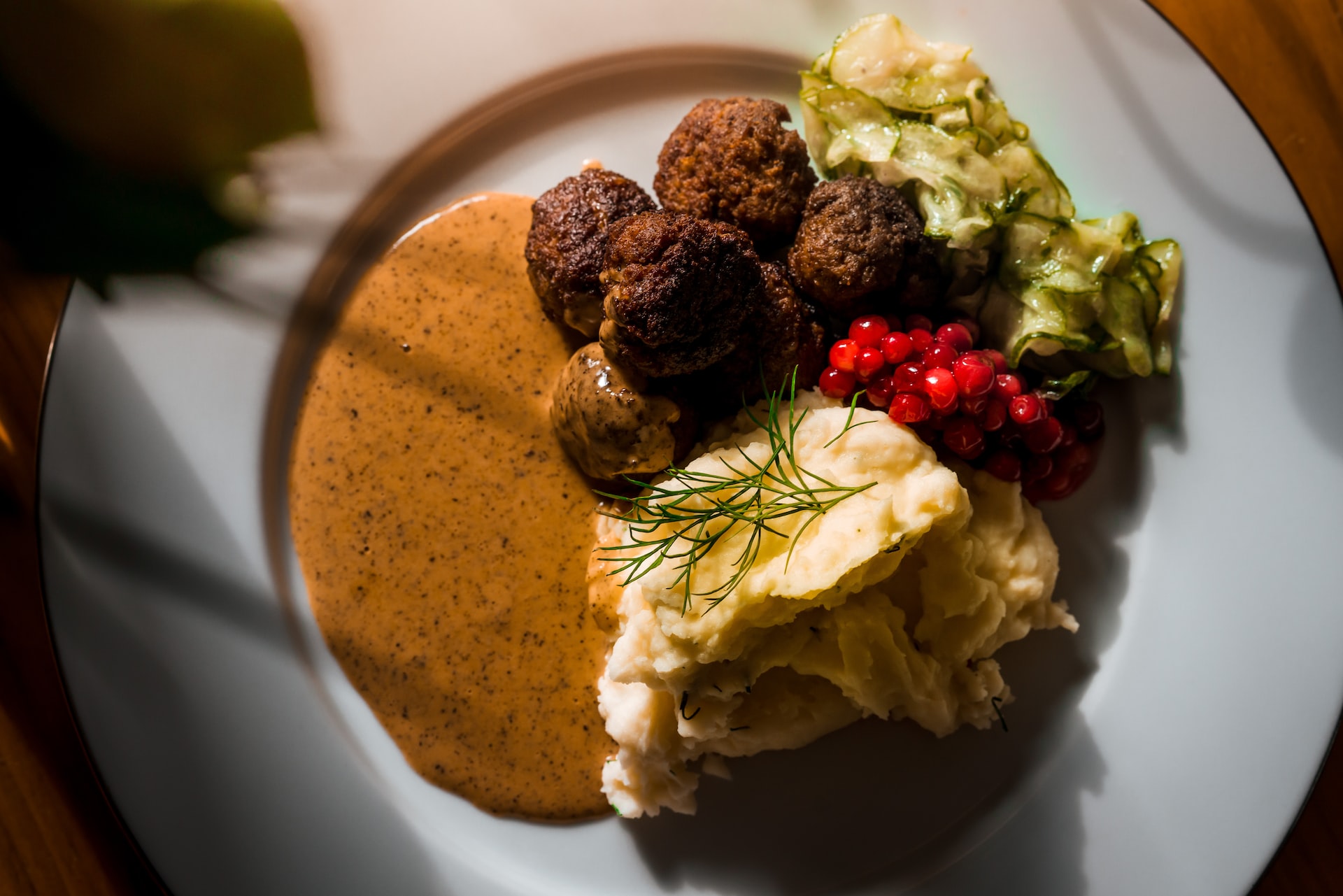 You can also make Swedish pancakes at home. They're very similar to American pancakes, but they have more filling in them, so they look like little fried pockets. They taste amazing with jam, whipped cream, and powdered sugar on top. There's also kanelbulle which is basically cinnamon bun cake that has been baked inside out so it looks like a croissant instead of having a bun shape like normal cinnamon buns have. It's seriously good! Drinks wise, a nice vodka-based cocktail always goes down well. You could even mix up your own and have fun by naming it with a good ABBA pun!
Book Your ABBA Hen Party Activities Today
We hope you now know everything you've ever wanted to know about having an ABBA hen party. If you need more inspiration, please check out our hen party ideas now and see what tickles your fancy.