It's official, nude life drawing is having a moment! Even The Guardian, iNews and The Metro have recently written about the surge in the number of people giving this kind of art class a go. It's never been more accessible as thousands of people all over the country take advantage of the online activity boom and try their hand at virtual nude life drawing. Wondering what all the fuss is about? Read on to find out!
What is Virtual Nude Life Drawing?
Virtual life drawing is an art class that takes place online via video call. This could be through something like Zoom or Skype where your group will gather in a virtual room where you'll meet a professional artist who'll introduce themselves before teaching you how to draw a live, nude model.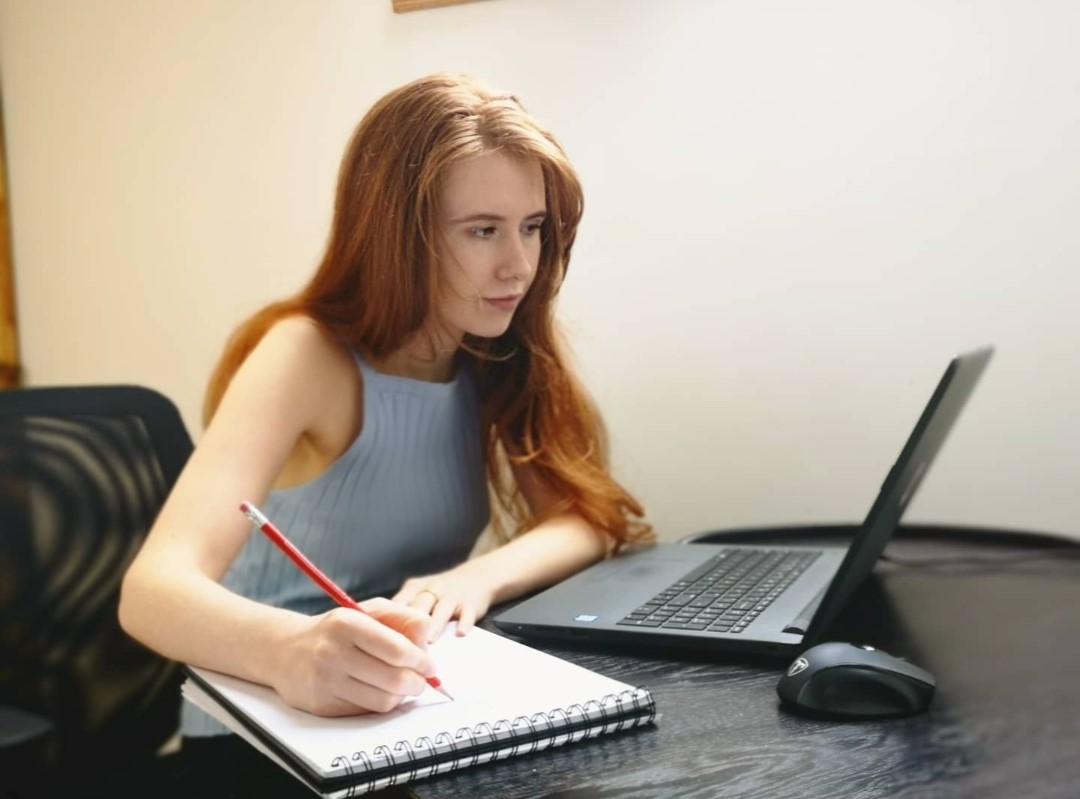 How Does Virtual Nude Life Drawing Work?
Your virtual life drawing class will be led by a professional art tutor who'll introduce the male or female nude model. They'll then de-robe and assume a range of poses for you to draw. You'll sketch everything you see on to the paper in front of you. And we mean absolutely everything! The art teacher will be on hand throughout to share top tips and drawing techniques. Another way an online nude life drawing class works is that the nude model doubles up as the model and the teacher and guides you through the session. Either way, you'll get full tuition as well as someone to sketch.
Do I Need to Provide Anything for a Virtual Nude Life Drawing Class?
Yes, you'll need to have blank paper, a pencil and a pencil sharpener to hand. You'll need a good internet connection as you'll be accessing your class via your smartphone, tablet or laptop. We also think that this activity is best enjoyed with a glass of something tasty!
How Long Does Virtual Nude Life Drawing Last?
This depends on the experience provider, but these online life drawing classes tend to last between one hour and 90 minutes, plenty of time to create a great piece of art. You'll even get to keep it as a souvenir. Are you brave enough to hang it on the wall?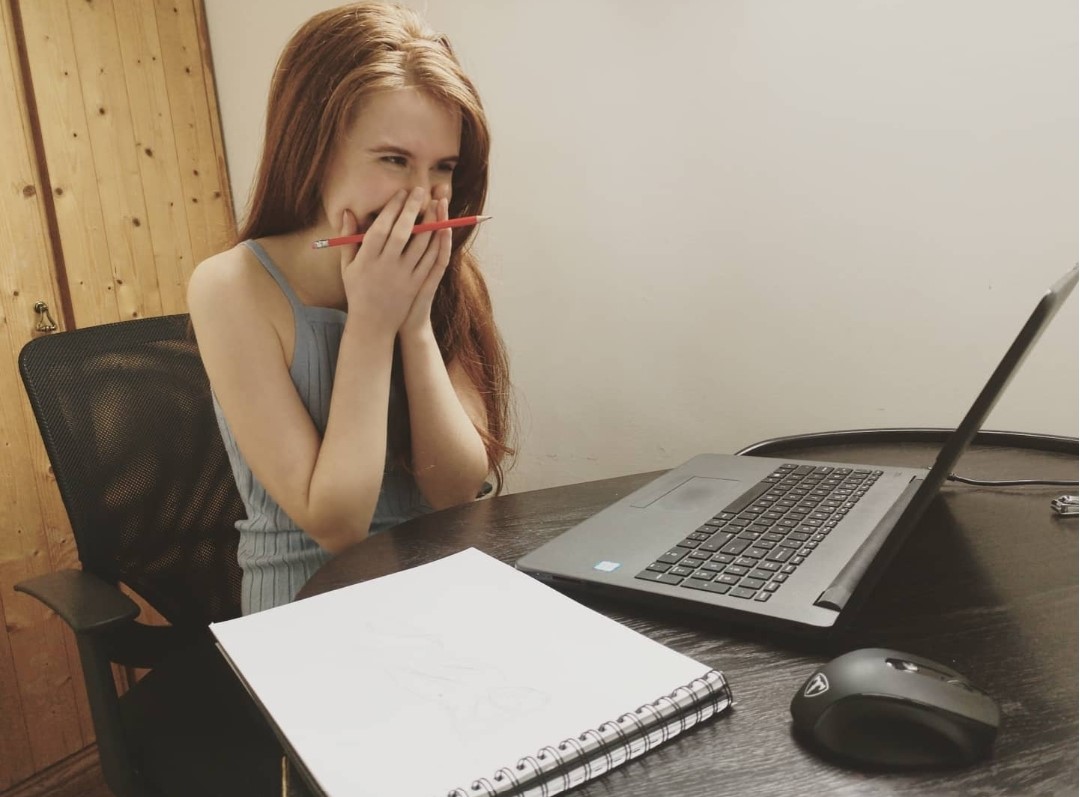 Is the Virtual Life Drawing Model Really Nude?
Yes! The male or female model will be 100% nude! Don't worry if you let out a little giggle or find yourself blushing; all the models we work with are completely professional and are used to posing for groups.
Do I Need to Be Good at Art to Try Virtual Life Drawing?
No. Because you'll get full tuition, virtual nude life drawing is suitable for all abilities. It doesn't matter if life drawing is already a hobby of yours or if you haven't sketched anything since art class at school! Just come with an open mind and give it your best shot. Remember, you'll be in good company and you'll love comparing your drawings at the end. Who do you think will create the best likeness? You can even ask the model to judge!
What are the Benefits of Doing Nude Life Drawing Online?
Some people might find the idea of a naked man or woman posing right in front of them a bit daunting. With virtual nude life drawing, you've got a screen between you, providing that extra layer of comfort. Because you'll be at home, you're also likely to save money as you won't have to fork out for transport or drinks. You can keep your own glass topped up with your favourite tipple from home instead.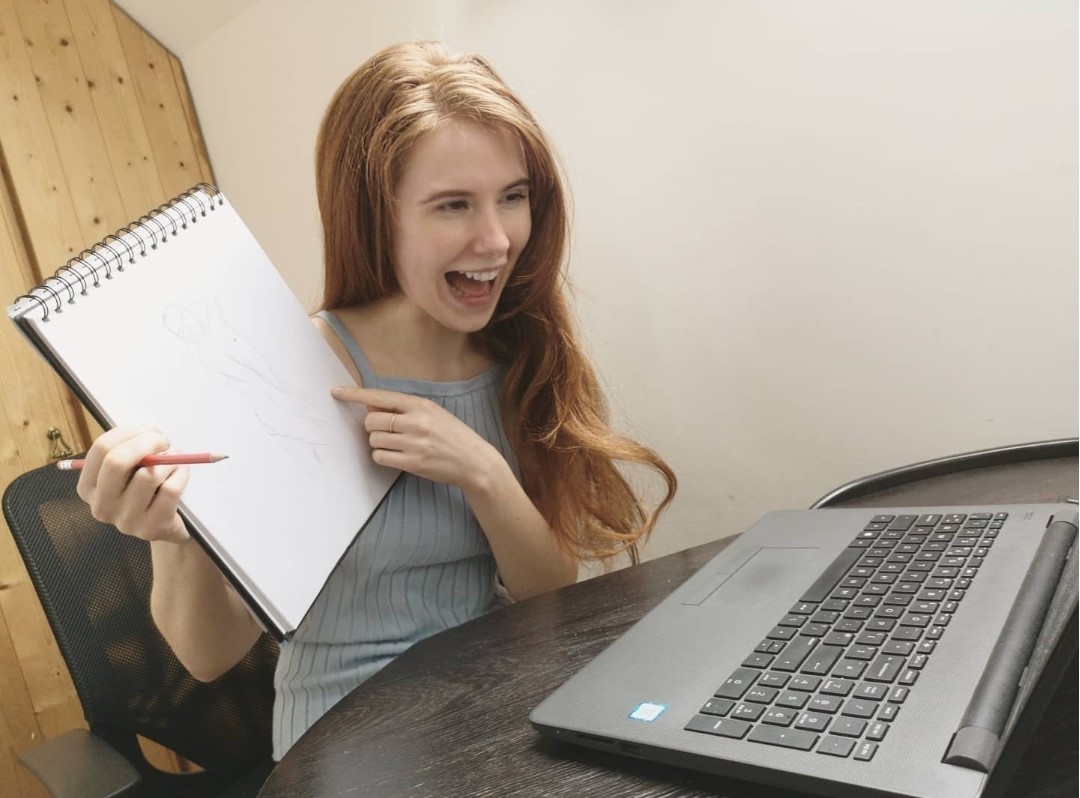 How Much Does Virtual Nude Life Drawing Cost?
Virtual nude life drawing classes cost from £169.50 per group of between one and thirty people. Prices can vary so please check out individual listings on the virtual experiences page for more information.
What to Wear for Virtual Nude Life Drawing
Because this activity takes place in the comfort of your own home, you can wear whatever you like. You can dress to impress, keep it casual, stay comfy in PJs or even arrange a theme with your group such as fancy dress or all wearing a particular colour.
What Occasions are Virtual Nude Life Drawing Classes Good For?
Online life drawing classes are great fun for any occasion but are particularly well suited to the cheeky atmosphere of a virtual hen do. What better way to inject a bit of naked guy naughtiness into your last night of freedom without even having to leave the house? Keep this activity a surprise and just picture the look on the bride-to-be's face when she realises what's going on! If you're with the right crowd, it can also work well for a birthday party or stag do. Alternatively, if you're looking for virtual team building activities, this interactive art class provides a great chance for your team to laugh and bond. Trust us, it'll be the talk of the workplace for ages after!
The Best Online Life Drawing Classes
If all of that has piqued your interest, here's our pick of some of the best virtual nude life drawing classes on offer.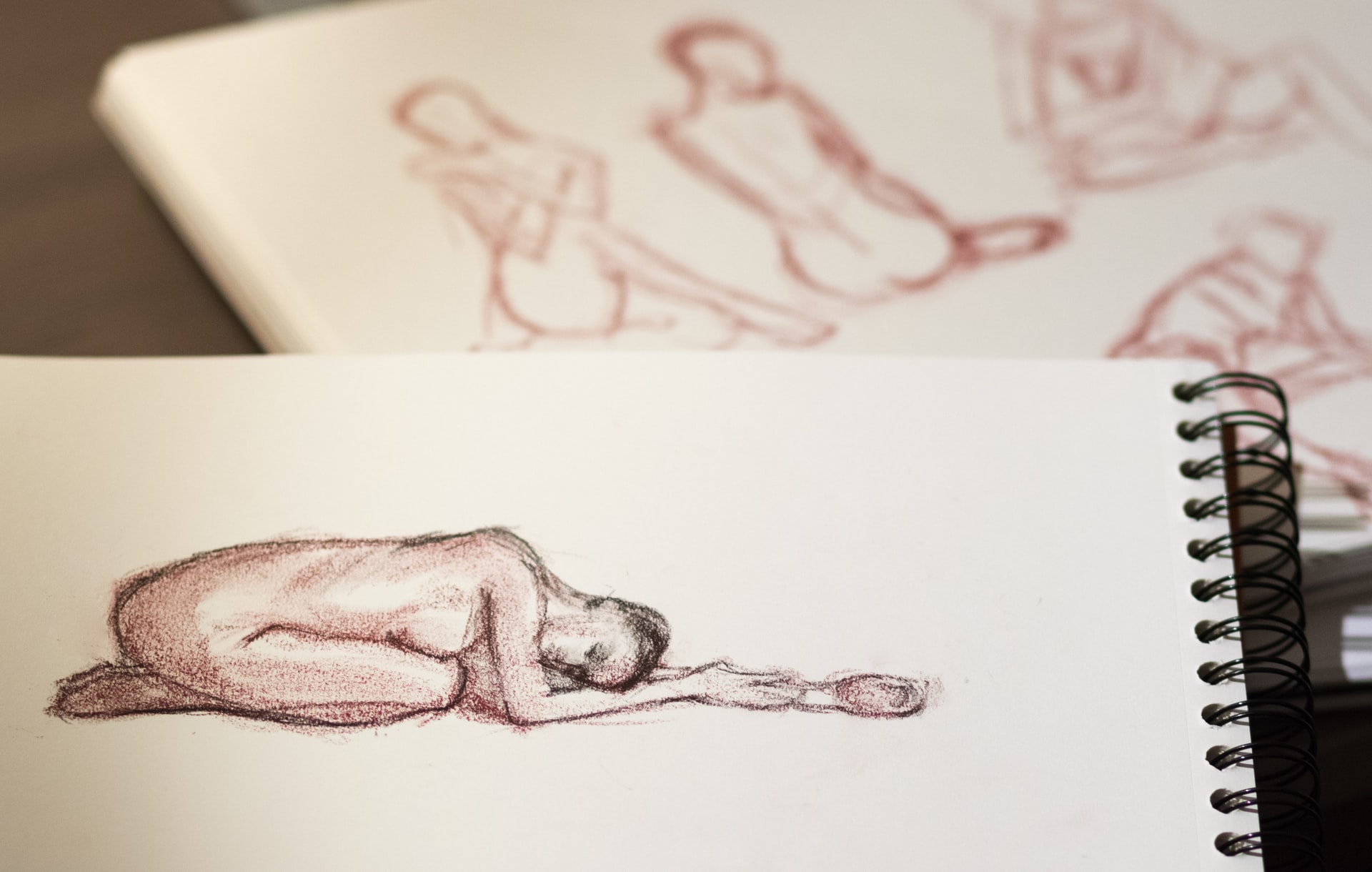 Virtual Nude Life Drawing – List of Life
· Price: £169.50 per group
· Minimum Group Size: 10
· Maximum Group Size: 30
· Duration: One hour
List of Life host a virtual nude life drawing class that'll get everyone giggling, blushing and unleashing their creative side in equal measure! A professional, nude, male model will de-robe and pose for you, then it's your job to get everything you see on to the paper in front of you. Don't worry if art doesn't come naturally to you, you'll receive tuition and tips throughout. Fun games break the ice and make you all feel relaxed as you get to work on creating a masterpiece. Don't forget to compare your sketches at the end to finish this session on a real high!
Send an enquiry through to book your virtual nude life drawing experience now!
The Best Online Art Classes
If virtual nude life drawing isn't quite your thing, why not check out our other virtual art classes on offer? We promose that everyone will be fully clothed for these ones!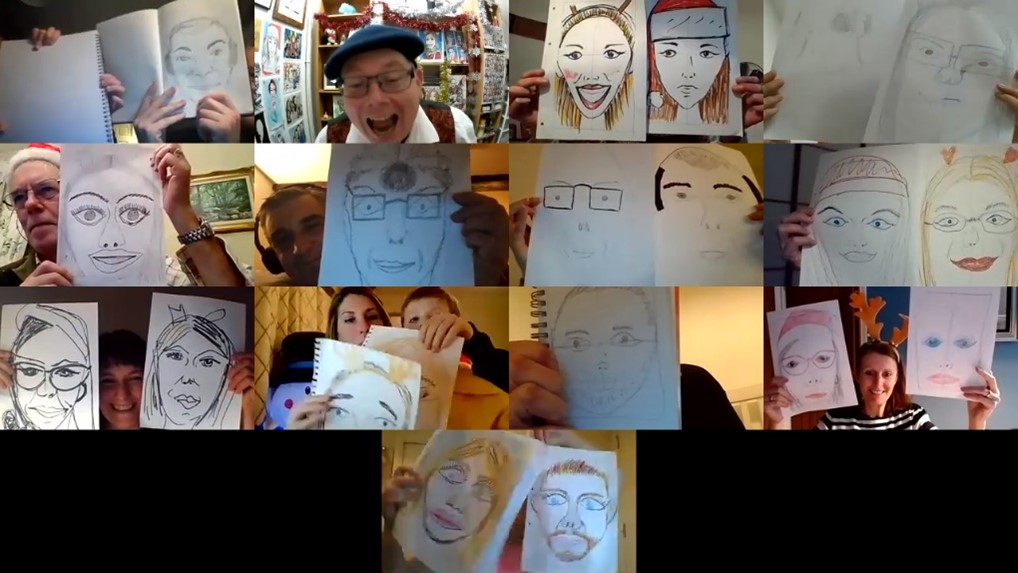 Online Caricature Workshop – Sassy Steve
· Price: £118 per group
· Minimum Group Size: 1
· Maximum Group Size: 60
· Duration: One-two hours
Learn how to draw comical or complimentary caricatures with tuition from a professional artist. Sassy Steve will teach you all how to understand proportions of the face as a springboard for exaggeration. You'll need to provide A4 blank paper, a pencil, rubber and black marker pen to help your creations come to life. As well as giving you drawing tips, the professional artist will also draw between one and five of you. His digital caricatures will be emailed to you after the session. What an awesome souvenir!
Send an enquiry through to book your online caricature workshop now!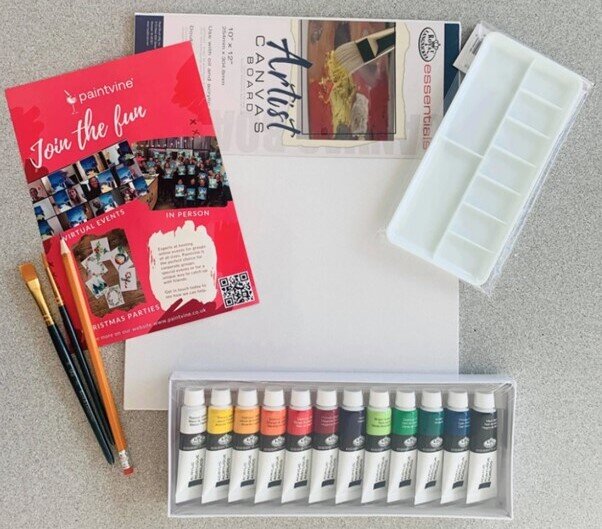 Online Painting Masterclass – Paintvine
· Price: £30 per group
· Minimum Group Size: 10
· Maximum Group Size: 100
· Duration: 90 minutes
Do you like the idea of unleashing your inner Van Gogh or Picasso? Try this online painting masterclass where a professional art teacher will show you how to make something beautiful using either acrylic or watercolour paints on canvas. The kit with everything you need will be delivered to your door and includes a high-quality, 10x12" canvas board, 12x 12ml acrylic or watercolour paints, paintbrushes, a pencil and a paint tray. Then it's over to you to paint up a storm!
Send an enquiry through to book your online painting masterclass now!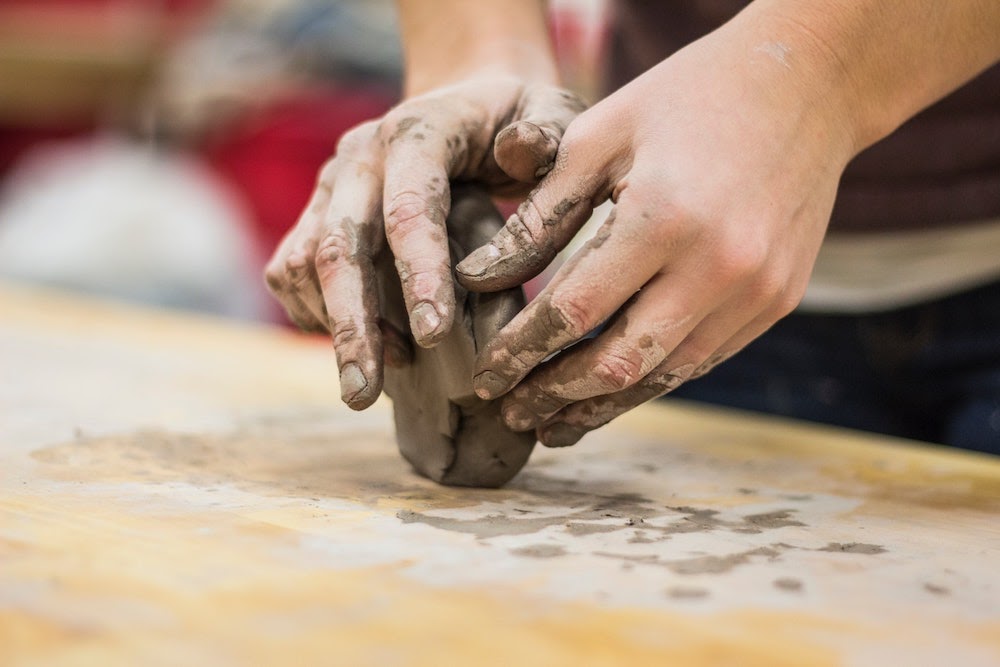 Virtual Clay Sculpting Class – Paintvine
· Price: £30 per group
· Minimum Group Size: 10
· Maximum Group Size: 100
· Duration: 90 minutes
Learn how to make something you can keep forever with this online clay sculpting class. A professional artist will lead your class, sharing hints, tips and demonstrations to help you create something gorgeous. They'll teach you a variety of techniques such as how to make pinch pots and roll clay slabs for hand building. All equipment will be posted to you including 1kg of air-dry clay, sculpture tools, a metal detailing pin, sponge, clay cutting wire and a paintbrush.
Send an enquiry through to book your virtual clay sculpting class now!
Book Your Virtual Nude Life Drawing Class Today
If virtual life drawing sounds right up your street, browse our listings for virtual experiences now for more information, to place your enquiry, ask any questions and to make your booking whenever you're ready. It's guaranteed to give your group something to really look forward to!