For the best fun and frolics on the South Coast, you've got to go to buzzing, bohemian Brighton! The easy transport links to London, rich history, lively atmosphere, the seaside, plethora of shops, restaurants and epic nightlife have made this vibrant city extremely attractive to visitors.
With Fizzbox HQ located in brilliant Brighton, this awesome city is our backyard, so we know a thing or two about what makes it so great. If you're planning a Brighton hen weekend, stag do in Brighton or a Brighton birthday party, here's why we think this kooky city is a fantastic choice!
Oh, we do like to be beside the seaside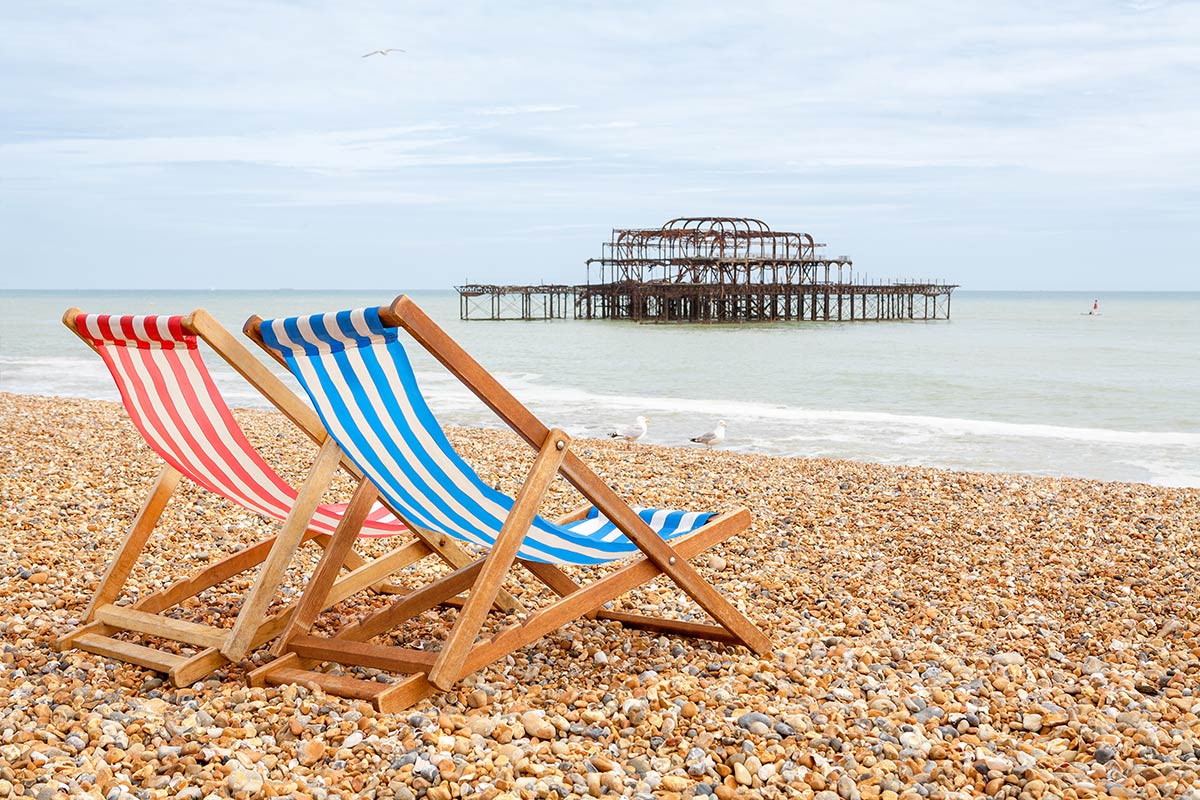 Brighton is a dream location to visit and no visit to the city is complete without a trip to the Palace Pier and the iconic albeit pebbly Brighton Beach. This popular tourist spot seamlessly transforms from traditional daytime, seaside, family fun to night-time club culture. Stroll along the bustling promenade and soak up the cosmopolitan atmosphere at one of the many cafes, bars or art galleries or sit on the stones and watch the waves.
Relive your youth with the Pier's arcade and funfair or just take a stroll, people watch and immerse yourself in the exciting atmosphere with a bag of chips in hand. There are also a number of water sports to join in with if you are feeling adventurous. You can even take on the longest zip wire on the South Coast with gorgeous sea views whizzing past you!
The buzzing seafront is also home to Volks Electric Railway on the seafront, the world's oldest operating electric railway. Pretty cool, huh?
So much to see and do
Brighton has loads of historically significant buildings and landmarks and the streets are lined with vintage Victorian and Georgian architecture. The Royal Pavilion and its gardens are Brighton icons. The flamboyant and fabulous palace in the centre of the city was built as a seaside retreat for King George IV and mixes Regency grandeur with Eastern flair.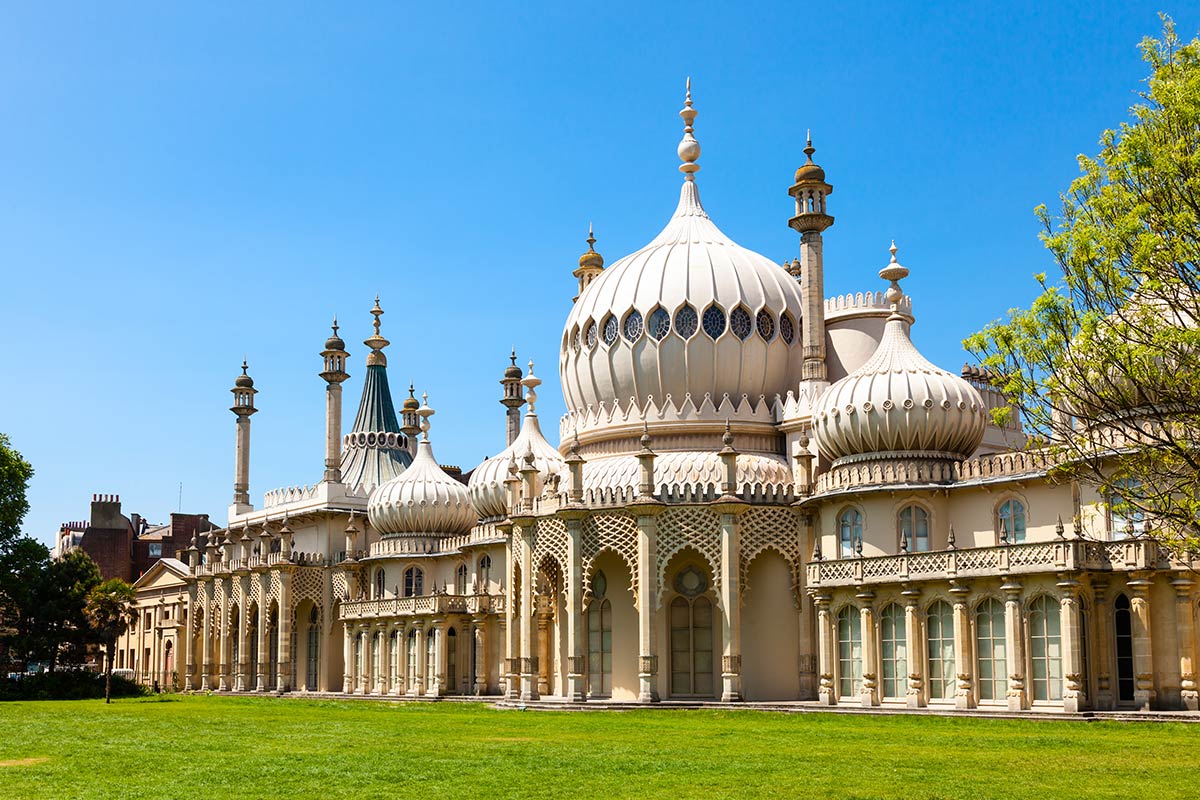 No that isn't a load of scaffolding in the sea, it's a local icon too! After being hit by not one but two fires, the West Pier was never rebuilt but if you ask us, it's still hauntingly beautiful especially at sunset. Fire has a more positive role in the city today. The Burning the Clocks event is a celebration of nights getting longer every year.
Brighton's latest landmark and tourist attraction, the i360, is next to the West Pier and shows visitors Sussex like they have never seen before as they glide up to 450 feet high to experience breath taking 360-degree views of up to 26 miles from the world's first vertical cable car.
Loud and proud
This gorgeous seaside resort is all about creativity and tolerance and Brightonians are tolerant of everything, well except gluten (we're joking…kind of!). The unofficial Gay Capital of Europe has always attracted people with a taste for the bohemian and avant-garde lifestyles, making it somewhere where you're free to express yourself and just do you. With the city's "anything goes" attitude, you can always expect a laid-back atmosphere and friendly welcome from the locals.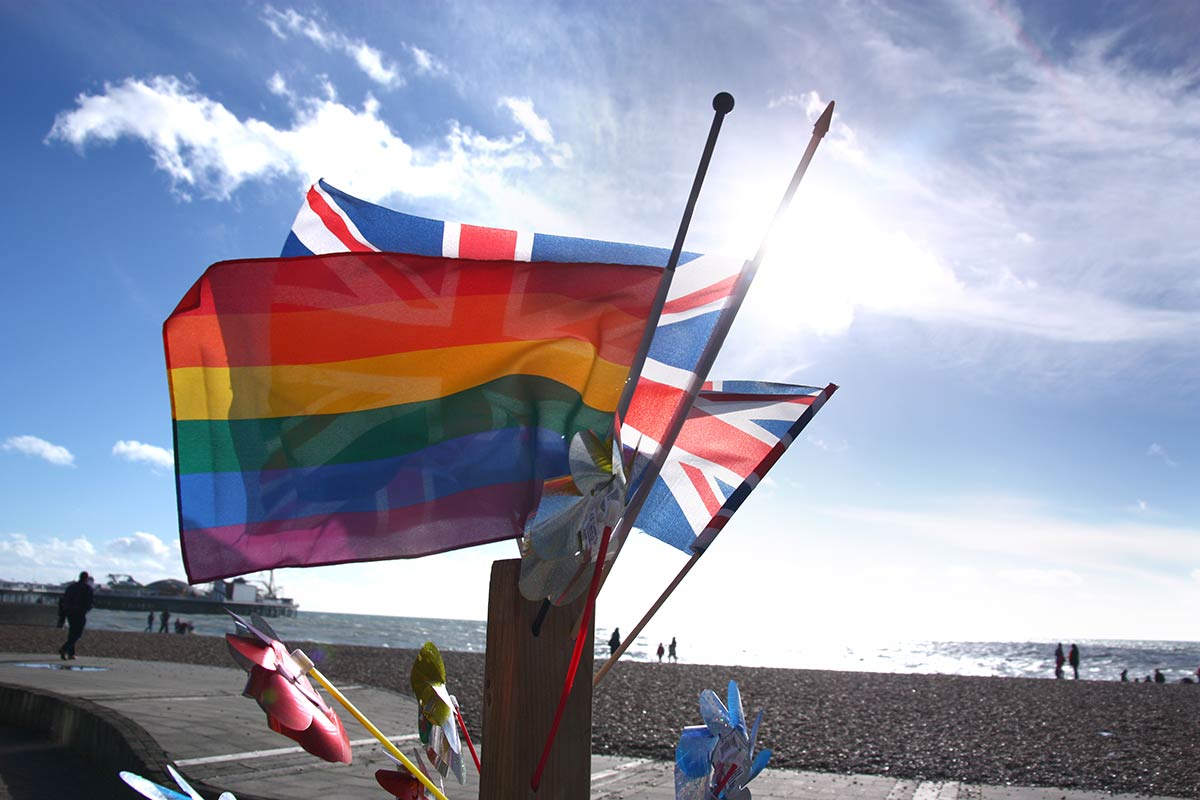 Brighton's annual Pride festival is hailed as one of the best Pride celebrations in the country as the city comes to life with street parties, live music and colour over a fabulously intense weekend. They even had a little someone called Britney Spears perform there in 2018. Heard of her?
We are the cheeky girls (and boys)
It's safe to say that this quintessentially British seaside city has a very cheeky side, from the annual Naked Bike Ride (yes, really) to Adonis Cabaret, featuring hunky male strippers performing routines for your entertainment. Brighton is an eclectic haven by the sea and nothing is shocking here; you can go nude down the Naturist Beach or wear absolutely anything you like, and no one will bat an eyelid! Everyone's here to have a great time and make some memories.
Brighton is super welcoming to hen parties and stag parties, making them a regular site in the city, so it's the perfect location to try your hand at a cheeky activity like Nude Life Drawing, where you learn how to sketch a naked man or woman, or Burlesque Dancing where you can toss those inhibitions aside and embrace your inner seductress.
Food glorious food
It's not just fish and chips on the beach, you know! Brighton has a wonderfully eclectic selection of restaurants, sure to please even the fussiest foodies! From classic British pub grub to American diners, beachfront seafood to vintage tea shops, there really is something for everyone. Whether you're a vegan, veggie, gluten free, massive meat lover, on a tight budget or looking to splash the cash, you'll find an awesome eatery here!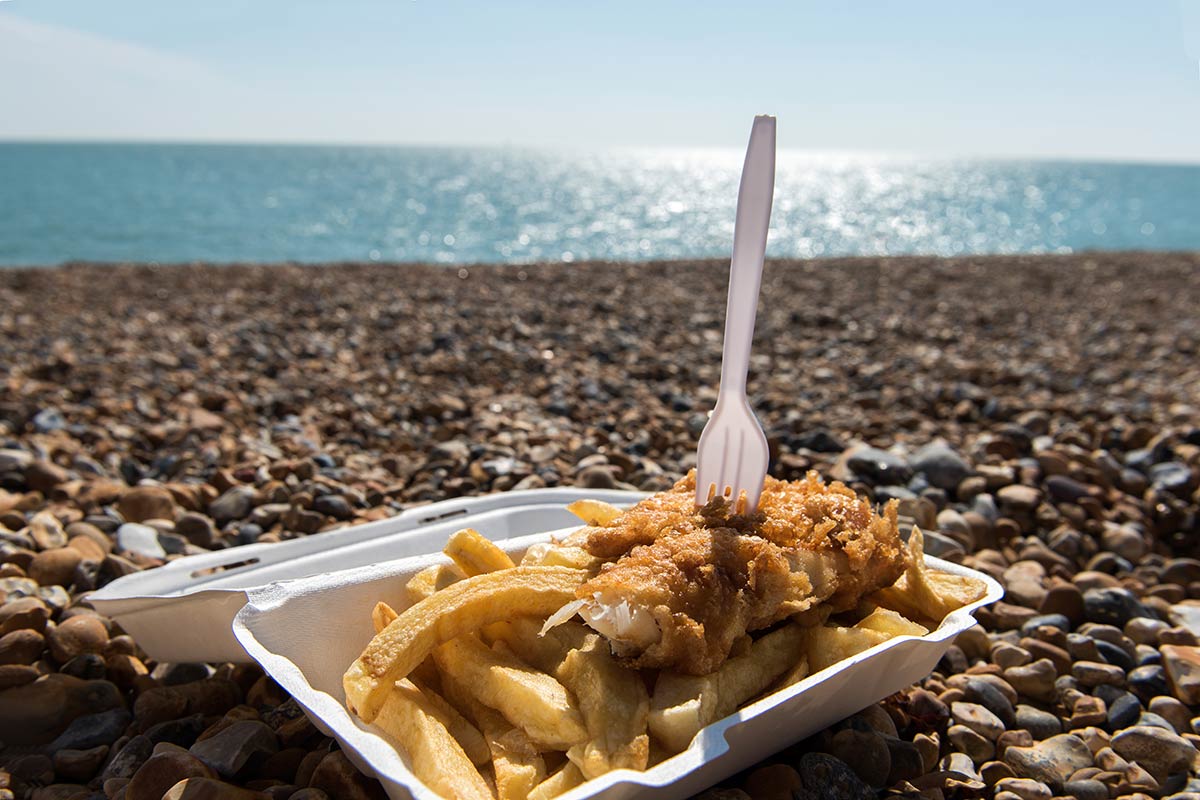 Cool, cosmopolitan Brighton is always bang on trend so there's interesting new cafes and restaurants opening all the time and because this is a party city, you'll find that loads of places are more than happy to host big groups. You'll also discover lots of quirky, independent coffee shops that are well worth a visit, especially if you're nursing a sore head from the night before!
Shopaholic heaven
Once found, always revisited, North Laine shopping boasts more than 400 independent shops, cafes and entertainment venues in a vibrant and uniquely Brightonian part of the city. The Lanes are also excellent for shopping, packed with cute and unusual boutiques where you can search for hidden gems. If it's high street faves you're after, Churchill Square is sure to satisfy with more than 80 shops we all know and love.
Fancy something a bit different? St James's Street and the St George's Road area is often referred to as Kemp Town Village and here you can buy anything from a tiara for a pet poodle to an oriental carpet, and from homemade sausages to a portrait in oils, as well as a range of (ahem) naughty items from sex shops.
Legendary nightlife
Get ready for a night you'll never forget! This place knows how to party and always shows its visitors a good time! Brighton's nightlife is big, bold, brash and beautiful so whether you want to try your hand at Cocktail Making in Brighton or just throw epic shapes on the dancefloor all night, this city won't disappoint with more bars and clubs than you can shake a stick at. In fact, there's here per head than any other city in the UK, bar London!
You can also expect to find a buzzing live music scene with an estimated 500 musicians performing all over the city virtually every night of the week. Rock on! Whatever your taste, you can expect anything from big-name bars and clubs in West Street to quirky watering holes in the North Laine. Get on those dancing shoes and get ready to celebrate with a big night out you'll never forget, guys and girls.
It's clear to see that Brighton rocks! There's nowhere quite like it. But don't just take our word for it, come and see for yourself and get planning your Brighton stag do, Brighton hen party or birthday party now!
Check out our selection of Brighton activities with something to suit all groups, tastes and budgets. We spoil you, right?