Is it acceptable to eat a Full English Breakfast for lunch? What about a plate of pizza for breakfast? When it comes to the etiquette of food, we can be strict about what we eat when we are out dinning in public.
Luckily, the trend for brunch and tea has picked up the pace over the past few years. There is a plethora of dining options that allow you to eat what you want, as much as you want, any time of the day. These looser mealtimes allow you to graze and dine in a more relaxed way. In Brighton, these options are as varied and exciting as the city itself which is buzzing with cuisine from multicultural influences. This means that there is a bounty of choice, from 'Hip Hop' Bottomless Brunches' to sophisticated regal Afternoon Teas. You can find just about anything to eat, whenever the impulse takes you.
Here are our top seven daytime dining experiences for you to enjoy in Brighton.
Hip Hop Bottomless Brunch @ The Bok Shop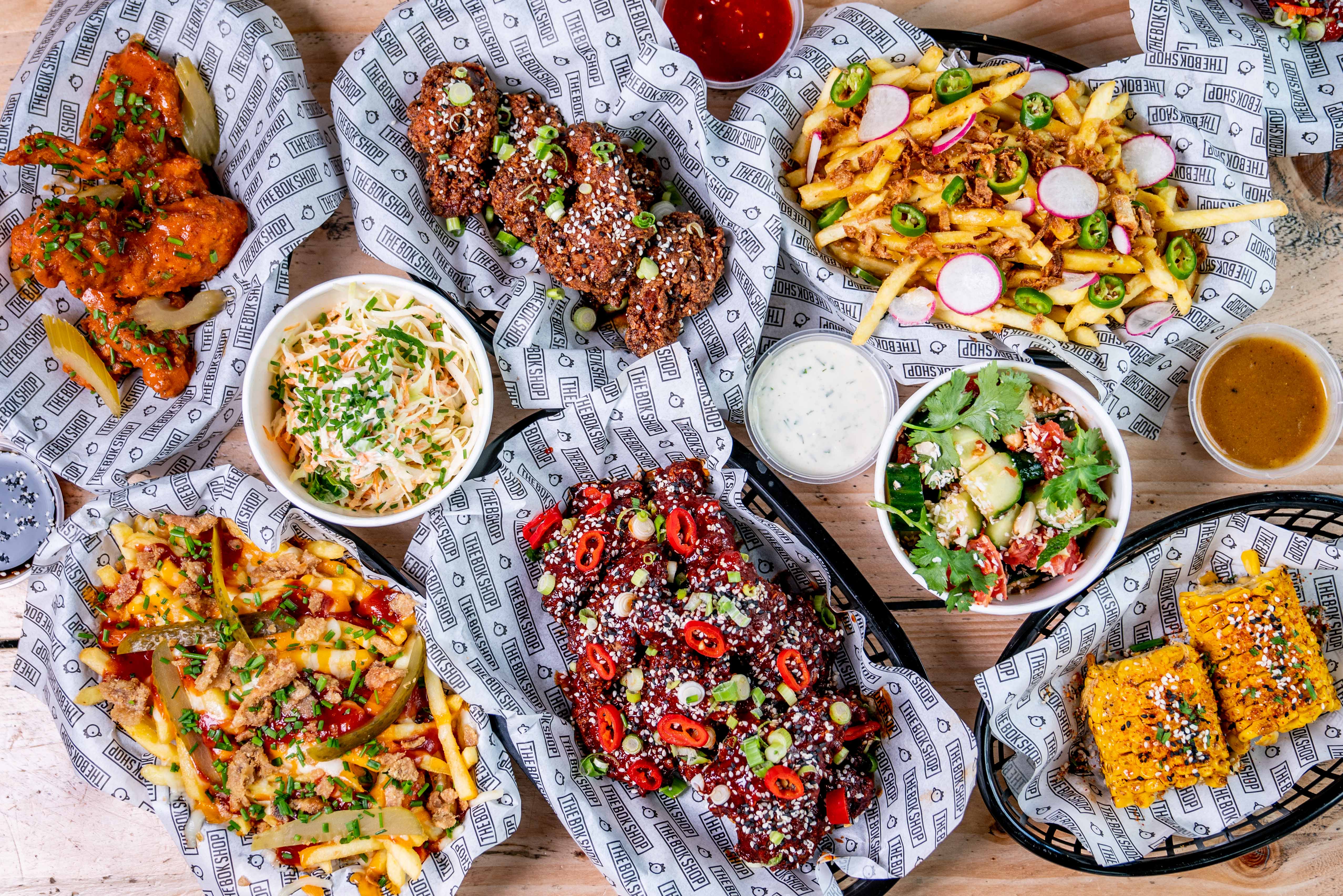 What makes for a 'hip hop' brunch, you ask? Most people are familiar with the music genre that derives from the USA, but marketing this as a type of food is a relatively new concept. Think street food: chicken wings, grilled corn, dirty burgers and 'frinkles', which are panco-crumbed, fried pickles. Sound delicious? That's because it is!
At The Bok Shop you can get all of this as part of a chicken-based Brighton bottomless brunch extravaganza!
Give us a 'bok, bok, bok' if that gets your tail feathers shaking. (See how they came up with the name?)
Sink your teeth into a delectable selection of burgers; the 'Hot as Cluck', 'Jenifer Buffalopez' or 'Satay Night Fever.' Pick a side of your choice and make your way through as much prosecco or mimosa cocktails as you can handle. While you tuck-in, there'll be a playlist of classic hip-hop tunes to keep the mood 'real' and the beats bangin'.
The Brighton Afternoon Tea Bus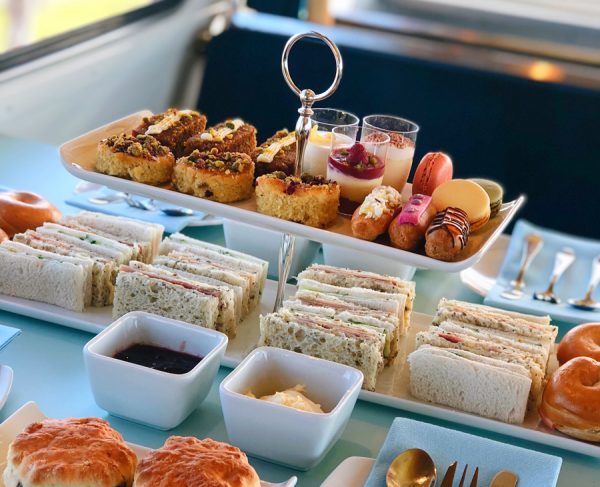 Brighton is a city rich in regency history. Prince Regent himself made this seaside town a holiday resort for wealthy Londoners when he built the Royal Pavilion. If you're looking for sophistication, then what better way to dine than the quintessential English tradition of Afternoon Tea? Introduced to Britain in the 1840s, this was originally consumed to stem hunger before a large meal at eight o'clock in the evening. Now it's a great excuse to catch up with friends!
And, there is certainly no need to go hungry on Routemaster's sightseeing tour. You'll see all of Brighton landmarks from the comfort of a bespoke bus that is stocked with a rich spread of traditional pickings. Scoff scones as you breeze past the Pavilion, graze on a selection of sandwiches as you ride past the Palace Pier and nibble on cake as you head down to the marina.
Bottomless Pizza and Drinks @ Bella Italia
Who doesn't love pizza? Fuse the Italian cuisine with British tradition at Bella Italia in Brighton with unlimited pizza and bottomless booze! Booking starts from 11pm, so you can grab a slice of the action at breakfast, lunch or dinner – whatever you fancy.
If it's the morning after the night before, then what better way to cure the hangover than hair of the dog and carbs galore? If it's in preparation for a big night out, then pizza is guaranteed to fuel you for a few hours – you'll also have enough drinks to get the night off to a flying start. The venue is located at the heart of Brighton Laines which means high-end shops, the beach and loads of pubs, clubs and bars are all within 5 minutes walking distance. Bellissimo!
Bottomless Prosecco Brunch @ Wolfox Chapters
It has become fashionable to drink Prosecco at breakfast. Hurrah! Gone are the days where Buck's Fizz only came out at Christmas. At Wolfox Chapters you can enjoy a glass of bubbly while tucking into a full English Breakfast. This restaurant oozes class from floor to ceiling. From its contemporary shop-front, to its indoor plants and velvet chairs – you won't find anywhere quite as trendy.
Pick your brunch dish from a select menu of fine food including a 'Green Breakfast', 'Fox' Pancakes, and 'Smashed Avocado' – oh yes, it's very Brighton. You can even go super-healthy and pick a homemade bowl of Granola.
Of course, it wouldn't be bottomless without unlimited glasses of posecco to offset the healthy choices. A spot of day drinking, anyone?
Cocktail Brunch @ Metrodeco
Sometimes, you need to up the ante when it comes to dining out, especially when it comes to brunch. At Metrodeco, you can forget the traditional midmorning meal. Instead, think 1930s decor, vintage crockery, elaborate three-tiered cake stands and luxurious loose-leaf tea. If this still doesn't quite meet your requirements, then you can swap the classic brew for a tea cocktail to truly dine in style.
Metrodeco offer a cocktail brunch that includes everything you could want from a decadent elevenses. Dine on homemade crumpets, smoked salmon, homemade beans or even strawberries and chocolate! All of this comes with breakfast cocktails (can it get anymore decadent?), which include such concoctions as Smokey Bloody Marys and Breakfast Martinis. Located in Brighton's quirky Kemp Town, expect nothing less than a chic two-hours of class and sophistication.
Afternoon Tea @ Café Rouge
The French know how to assemble a good feast. At Café Rouge, this comes in the form of afternoon tea and includes some classic French treats along with some British favourites. Valhrona chocolate mousse and fruit scones; Croque Monsieur and carrot cake – the delectable selection will set any mouth a-watering – and that's before we get to the prosecco! As is the trend nowadays, you can enjoy a glass of bubbly alongside your cuppa, to truly get the best of both worlds.
Cheese and Wine Tour @ Bluebell Vineyard Estates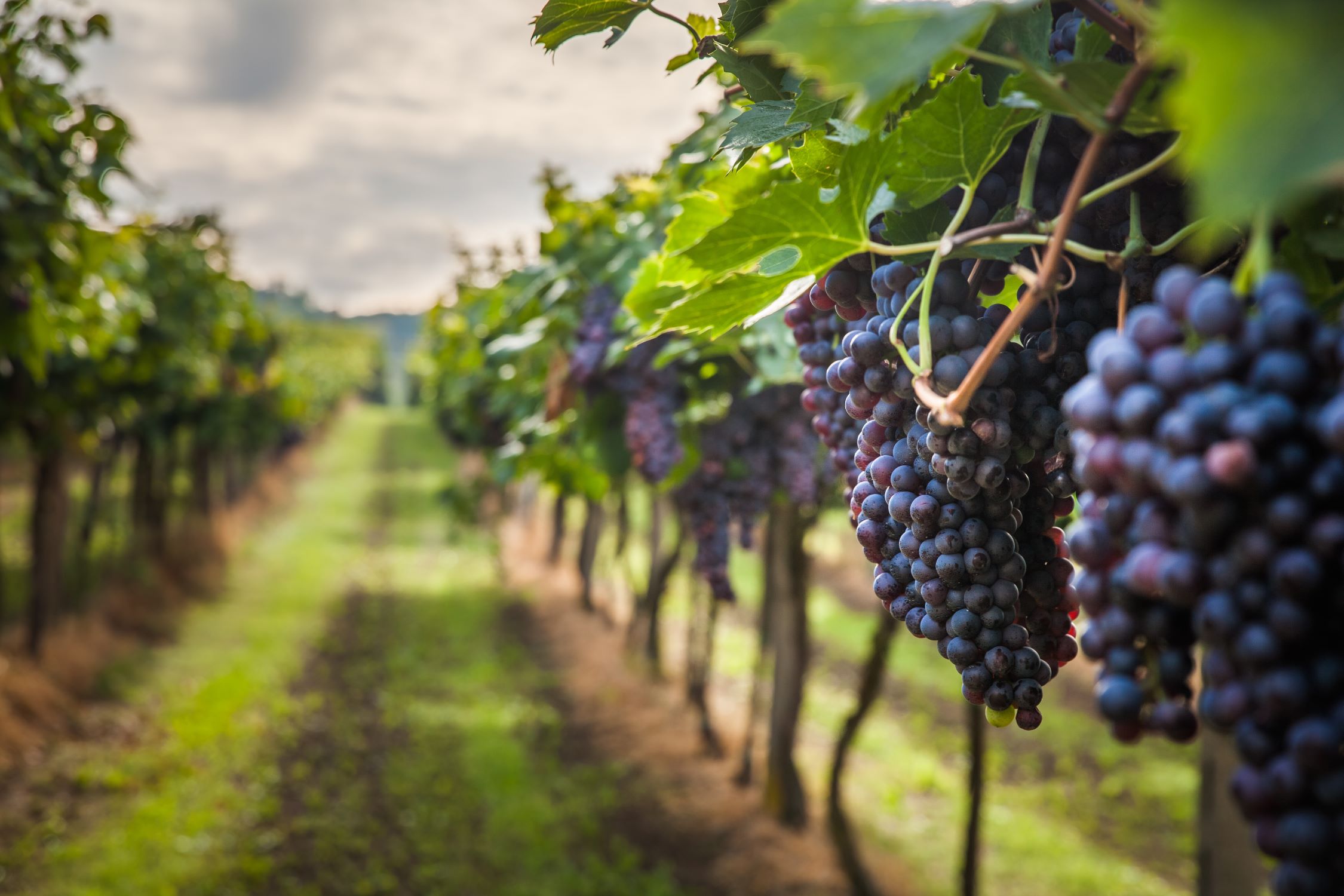 We understand that dining out in the constantly buzzing city of Brighton might not be to everyone's taste. That's why we thought that something a little cross-country would be worth a mention.
The Bluebell Vineyard Estates near Uckfield – just a short bus ride away – could be the perfect treat for anyone wanting to get into the open air (and for those who can't get enough of their cheese and wine).
This beautifully maintained estate sits at the heart of a bluebell-strewn wood, and prides itself on producing exceptionally fine wines. Here they grow a selection of grape varieties including Chardonnay, Pinot Noir and Pinot Meunier. On the Cheese and Wine Tour, you'll sip, gurgle and quaff your way through an indulgent two-hour excursion on this delightful family run vineyard. Pairing each sip with your favourite cheeses, there's nothing not to love as you sit and dine like a true connoisseur.
So whether you're arranging a brighton hen party or a stag weekend in Brighton, these food based activities will help to layer the stomach.