Ladies, get ready for the weekend of your lives! Hen parties are some of the best events part of a woman's world. They involve fun activities, a significant amount of vino and heart to heart girlathons. It's a weekend dedicated solely to a good old ladies' catch up. The best thing about hen do's is that the attendees in the groups don't always know one another, so new friendships can be made. This means that there will all sorts of different personalities that will make the group that extra bit special.
Which one are you?
THE BRIDE-TO-BE
Let's start with the leading lady this weekend and all eyes will be on you. This will be one of the most memorable weekends of your life, your last 2 days as a single lady. All your dearest friends will be there to drink that 7th glass of Prosecco with you whilst discussing old school antics such as "Remember the time when we …"
LITTLE MISS SUNSHINE
Everybody wants to be around you. From the moment the activities begin, you are ready to tackle anything that may come your way and you will do so with a smile. Whatever goes on in the background, you always make sure that everybody is having a good time. You are the sunshine to the day regardless of the weather. Everybody in the hen group wants to be your friend and you are quite happy to be that person they all come to for a good joke and a laugh. You are light hearted and a true entertainer.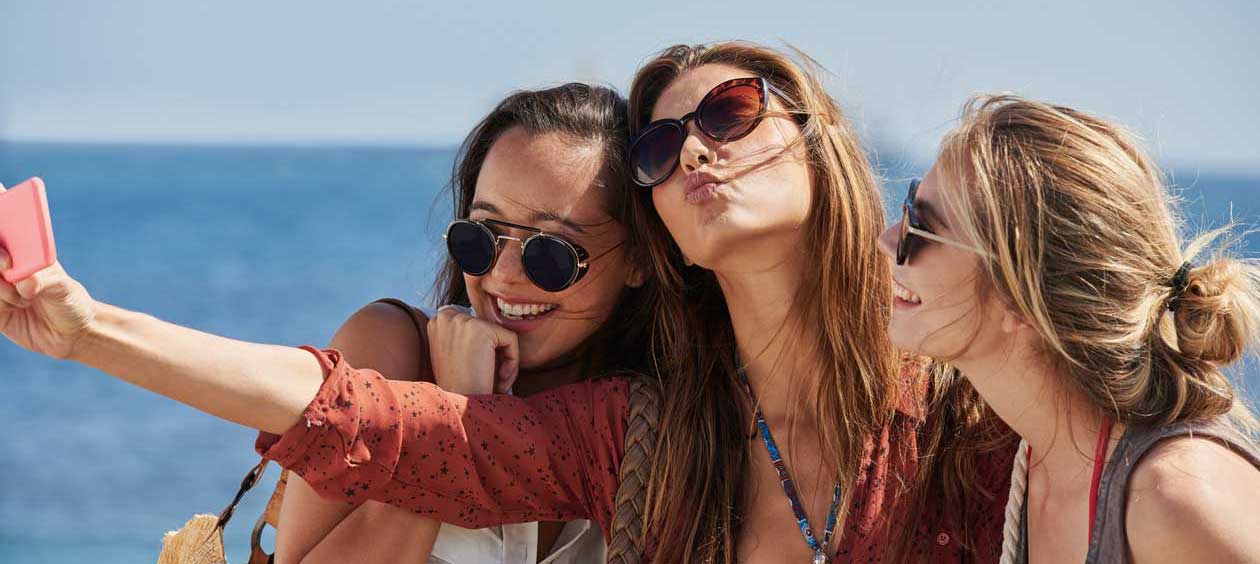 PRIM AND PROPER
"No tequila for me thank you, it simply doesn't sit well with me" Ok you need to lighten up a bit, but you are truly a valuable member of the hen party squad. You like to have things in order and you will most likely be the one who will be in charge of the schedule for the entire weekend. Yes, you have each activity added into your phone calendar and you've made sure the alert is set on for 10 minutes prior to each activity. You are very responsible and prepared for any situation you may encounter. Does anybody need a plaster? Not to worry, you've got the full first aid kit in your handbag.
THE PARTY DIVA
Unlike your fellow group member, you are all about tequila, vodka, dancing on the tables etc. Whatever makes the party better, you're ready for it. With you there, the Prosecco will forever be present and the cocktails will keep coming. Surprisingly, you are the first one to pop open the bottle and the last one to leave the club. You are full of life and you have a "Here for a good time, not a long time approach". Raise your glasses fior a toast!
THE DRAMA QUEEN
No more Prosecco for you, it's time to wipe those tears and get to bed. In fact, you don't even need Prosecco to make your soap opera performance shine. You are the more sensitive of the group, but with truly a heart of gold. You know about your fiery, dramatic nature and you don't actually mind putting on a bit of a show. It's who you are and that's that. You tend to be quite emotional about almost anything can urge you to shed a tear or two. Everything is a little bit dramatic for you and although you mean well, you can very easily take on the victim status.
THE FLIRT
Okay Sophia Vergara, step aside because there's a new lady on the block. From the moment you walk into a room, you bring a magnetic energy to you. Men simply cannot stop appreciating the sex appeal you ooze. And you know you have it! You like to dress to impress and show off your best assets. You are confident not arrogant, and in fact you feel very comfortable speaking to any man. You do like to keep it classy, so you look, smile but don't touch. And with your flirting techniques, wherever the party is at, men will follow.
Can you relate these to your hen group? Let us know by going to our Twitter page