Who doesn't love cocktails? The flavour combinations are endless with a cocktail to match every mood, season and occasion. Whether your favourite is a Daiquiri, Pina Colada, Espresso Martini or a Mojito, we bet you'd love to know how to make them at home. Now's your chance with cocktail making in Cambridge. These interactive workshops are the perfect way to bring everyone together as you learn a fun new skill, get creative and sink plenty of drinks in the process. You may be an expert at drinking cocktails but let's see just how good you are at making them!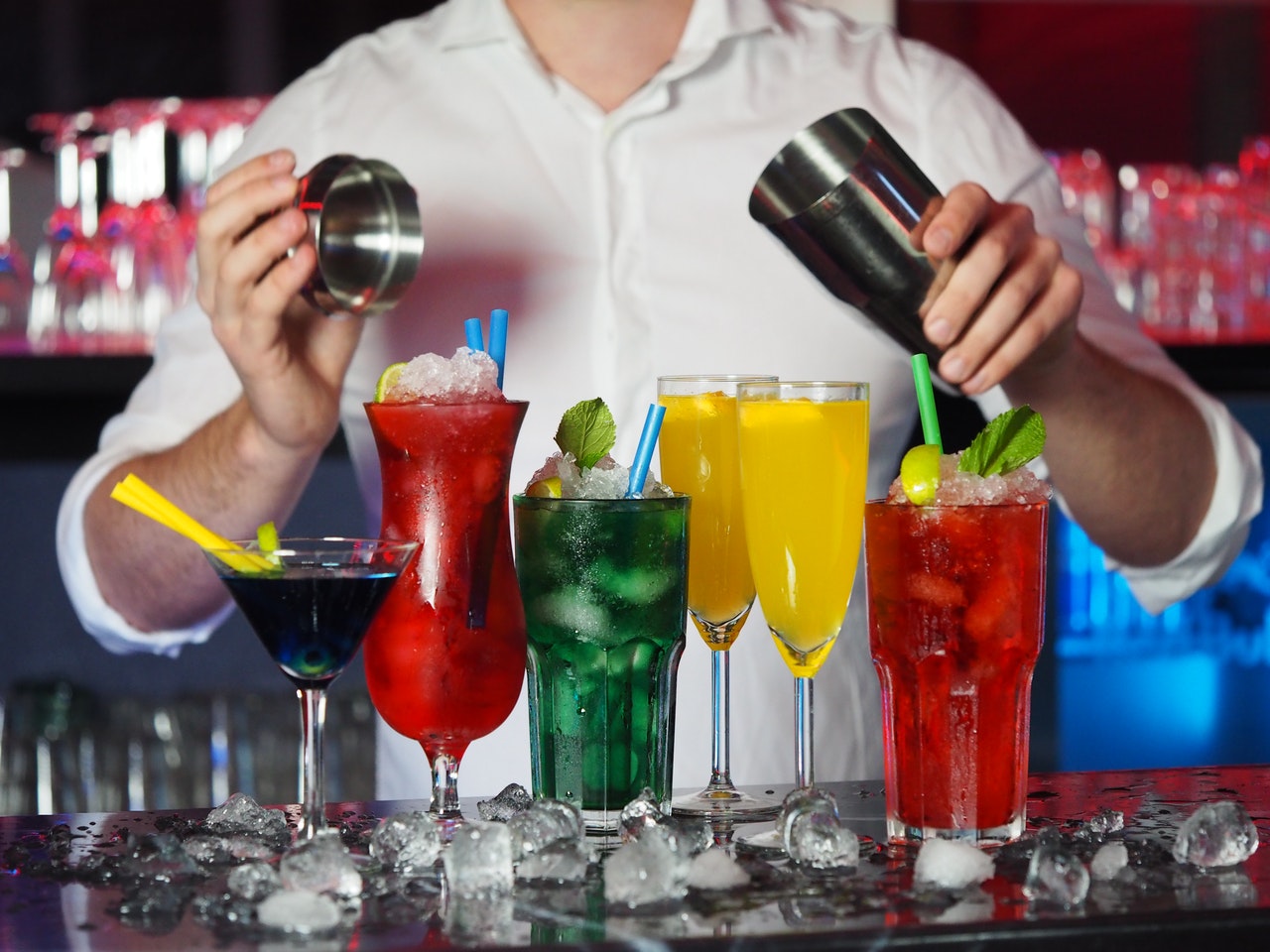 Your class will be led by a professional mixologist who'll share their top tips so it's suitable for all abilities. Feel a sense of pride as you sip on the delicious drinks you've made, surrounded by your favourite people. With so many great cocktails bars in this famous city, it can be hard to know where to start. So, let us help you with our guide to the 9 best cocktail making classes in Cambridge.
Duration: 90 minutes
Welcome drink: Tom Collins with a twist
Drinks you make: 2
Food: Sharing platters
Price: From £40 per person
If you're looking for a cocktail bar to bring the party, Revs is the place! Revolution on Downing Street (not that one!) is in an easy to get to, central location and close to even more bars and restaurants, meaning you don't need to worry about traipsing to the edges of the city. Are you ready to shake up your celebrations or big night out with a lively cocktail making class in Cambridge? On arrival, you'll be welcomed with a Tom Collins with a twist before you take on the challenge of making your own drinks. Later, you'll be able to see which one of you has the natural talent in cocktail making when you put your skills to the test in fun games and giveaways, so get your shake face at the ready!
Duration: 90 minutes
Welcome drink: No
Drinks you make: 2
Food: No
Price: From £28.95 per group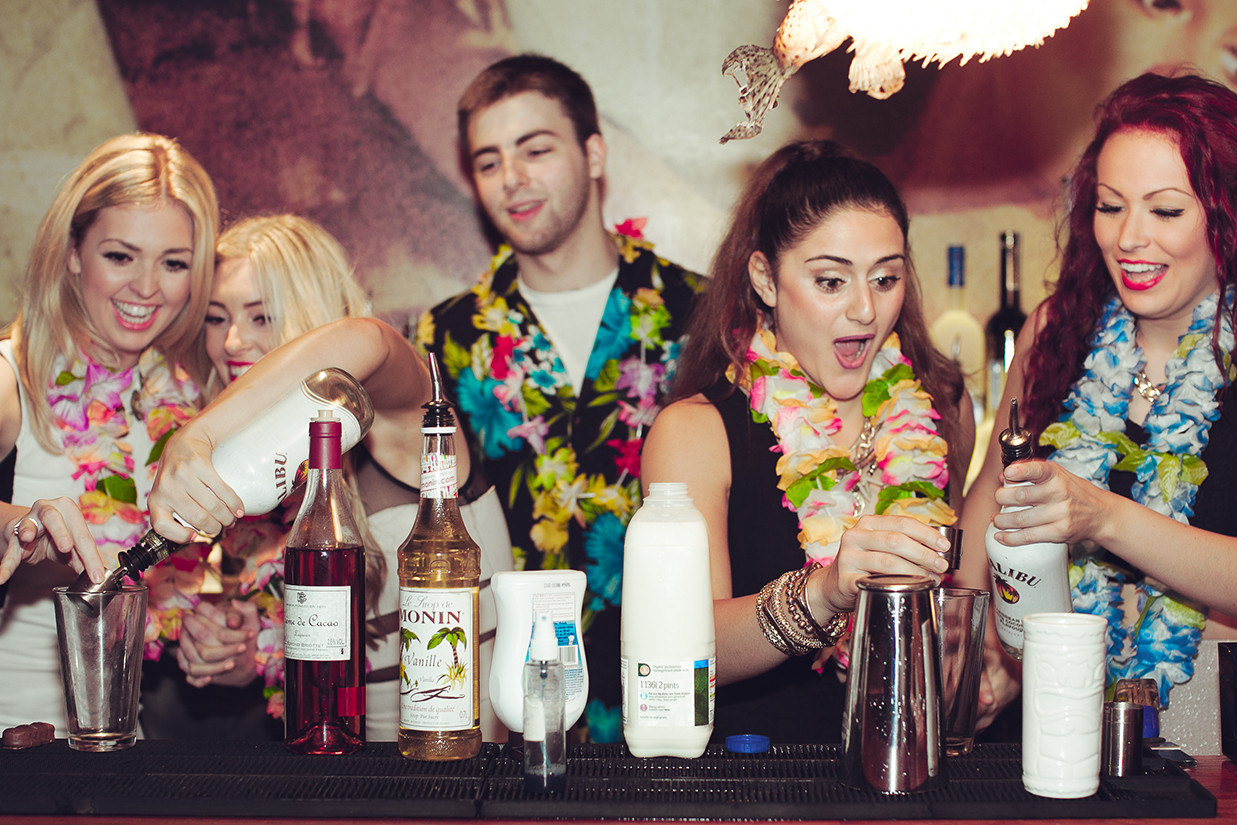 Get ready for a tiki cocktail making extravaganza at Lola Lo in Cambridge! You'll be welcomed with a refreshing glass of prosecco, setting the tone for an unforgettable evening of cocktail mastery. Our skilled mixologist will guide you through the creation of two tasty cocktails, sharing their secrets and techniques along the way. But wait, there's more! Brace yourself for fun games, exciting competitions, and plenty of laughter to keep the party going. Your adventure doesn't end there! Enjoy free late-night entry to Lola Lo where the dancing and good times continue. So gather your pals, unleash your inner mixologist, and let's shake, sip, and dance the night away at Lola Lo! Cheers to unforgettable memories and endless fun!
Duration: 2 hours
Welcome drink: No
Drinks you make: 3
Food: No
Price: From £305 per group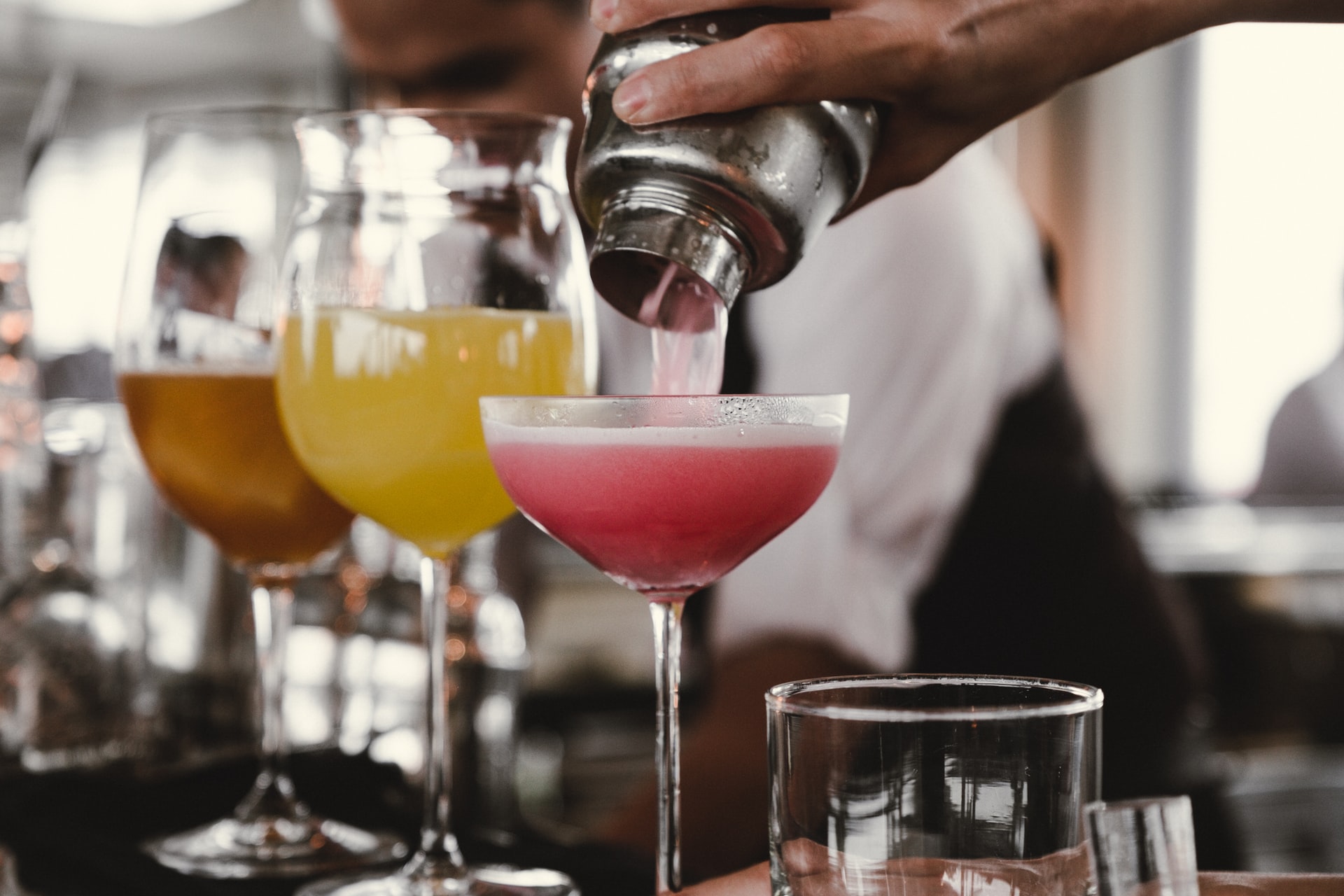 There are so many watering holes to choose from when it comes to cocktail classes in this city. But what if we told you that we can bring the cocktail bar to you? Try your hand at mobile cocktail making in Cambridge where one of Tipsy Parties' professional mixologists will come to your home or hired venue, bringing all the ingredients and equipment you need. Learn how to mix and muddle mouth-watering spirits and mixers as the expert mixologist teaches you how to make that perfect party cocktail, enjoying some delicious samples and games along the way. You'll taste test all your creations. Do you have what it takes to make the tastiest drink in your group?
4. The Swoop
Duration: 1 hour
Welcome drink: No
Drinks you make: 3
Food: No
Price: From £35 per person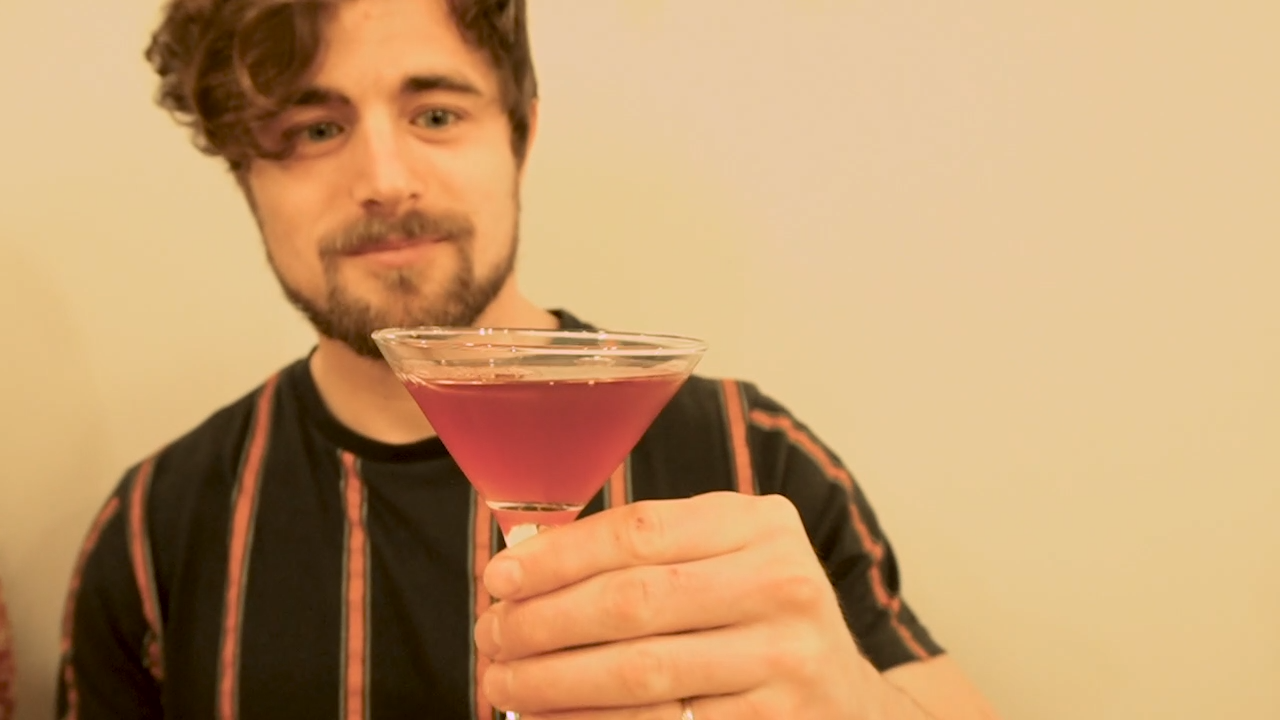 If you like the idea of a Cambridge cocktail masterclass that stands out from the crowd, head to The Swoop on Green Street where you'll use their award-winning local spirits to create mouth-watering concoctions. The Swoop is a retail taproom that serves, sells and showcase a range of local brands and products that are based and crafted within 50 miles. A cocktail masterclass here will be totally unique to Cambridge! One of The Swoop's knowledgeable mixologists will guide you through the wonderful world of cocktails for a full hour. Forget using the run of the mill ingredients you can find in any old bar; you'll use award-winning local spirits and mixers to whip up three delicious cocktails each, drinking every one of your creations.
Duration: 90 minutes
Welcome drink: No
Drinks you make: 3
Food: No
Price: From £342 per group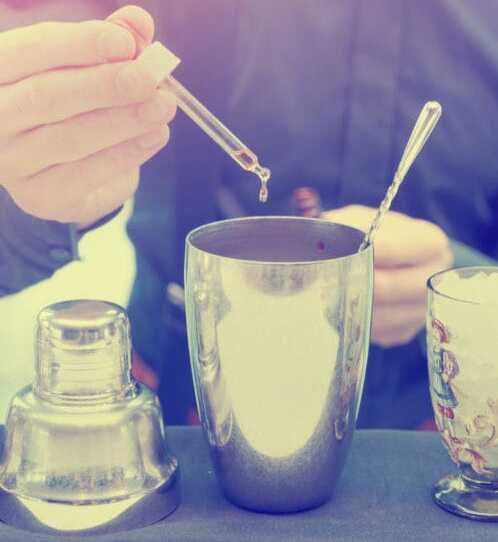 Do you want to spice up your cocktail making skills? We can help. Are you ready to discover the science behind cocktail making? If, so you'll love this molecular themed cocktail experience. It's way more quirky than your regular cocktail masterclass and sees you get seriously wowed as you use various scientific methods, including molecular foams, PH colour changing, spherification and equilibrium. It's even cooler than it sounds! The professional mixologist will start off by giving you some demonstrations of how to make delicious drinks using lab equipment and scientific methods.
Then, it's time for your group to get stuck into some amazing cocktail making of your own. You'll make three different drinks, each using both professional bar equipment and laboratory equipment. You'll feel like a scientist as you create your own concoctions from scratch with the mixologist's expert tutelage. And did we mention that you'll drink everything you make? Drinking games and cocktail making games make things even more fun and get that competitive banter flowing as quickly as the drinks!
6. Hidden Rooms
Duration: 2 hours
Welcome drink: Prosecco
Drinks you make: 3
Food: No
Price: From £60 per person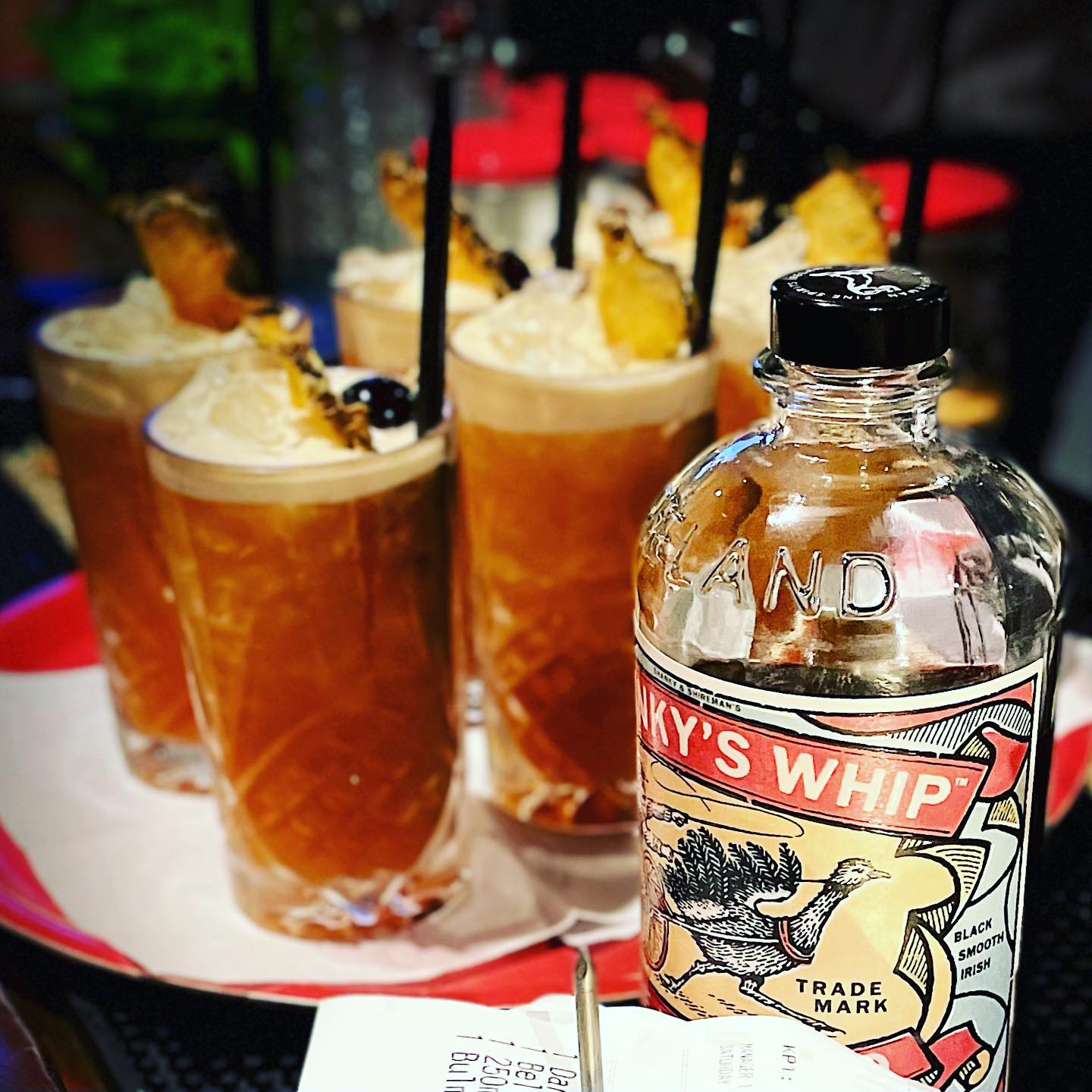 Hidden Rooms is a cocktail bar and lounge known for its creative drinks. Located in the basement of Victorian-era Roman baths, this cocktail bar offers a bespoke experience in a unique location. Located on Jesus Laine, this chic cocktail bar in the heart of the city offers cocktail classes in Cambridge suited to entertain your guests and give you a delightful evening full of quality drinks. Welcome to cocktail heaven where you'll have the chance to get hands on to make drinks, just like the expert mixologists can. The cocktail masterclass at Hidden Rooms is two hours long and has a variety of professional concoctions for you to learn how to make. You could be mixing up anything from an Old Fashioned to an Espresso Martini. Depending on what cocktail class you choose, you could be making between two and five delicious cocktails. Tailor your cocktail class to your tastes and get mixing!
7. De Luca Cucina & Bar
Duration: 2-3 hours
Welcome drink: No
Drinks you make: 3
Food: Canapes
From £45 per person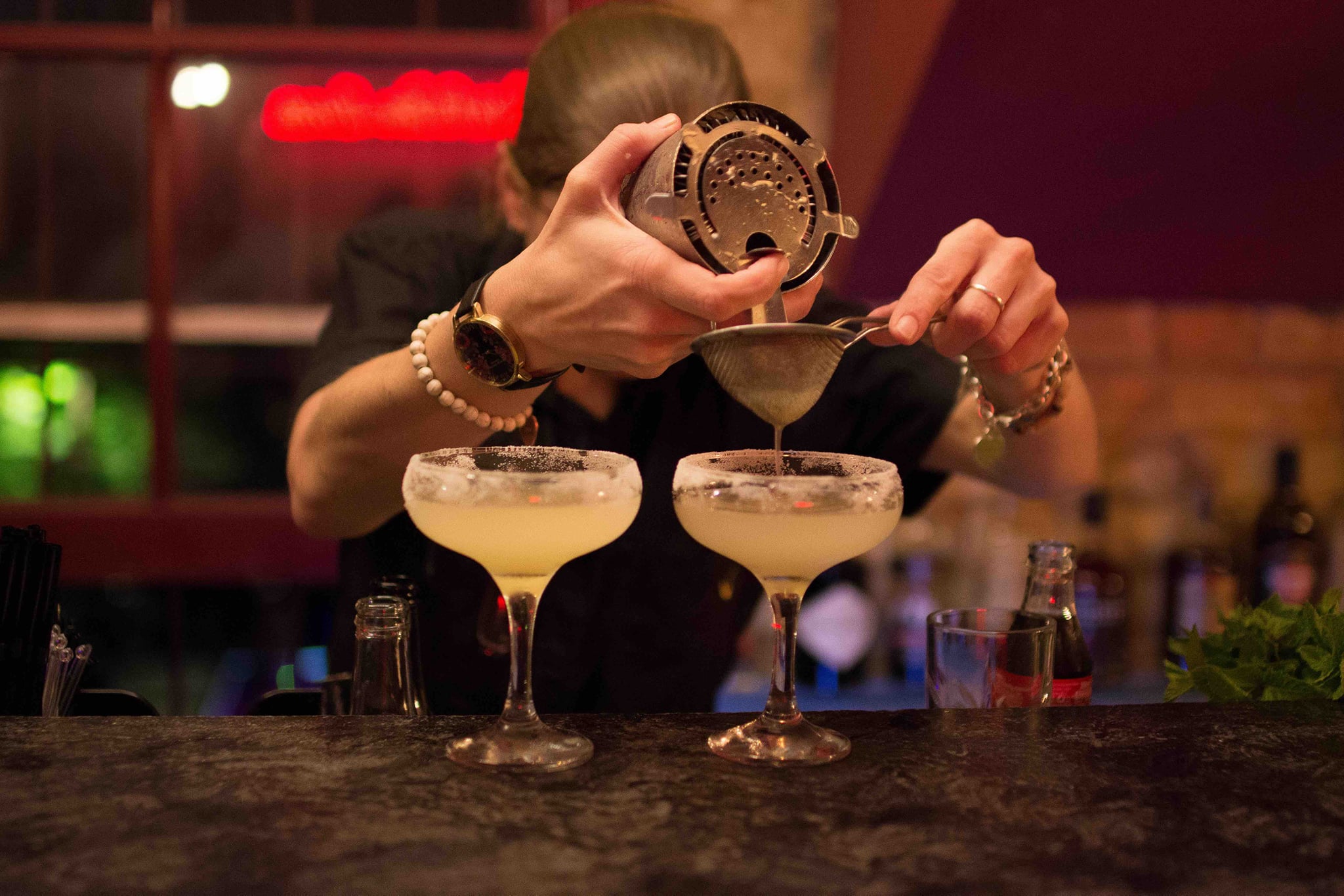 De Luca Cucina and Bar is a stylish cocktail bar in the centre of the city on Regent Street with cocktail making classes that take you through the steps of making some of the most popular drinks around from the classics to De Luca specialities. Whether you love an Aperol Spritz, Old Fashioned, Negroni or a Cosmopolitan, De Luca is the perfect place to learn how to create them from scratch. You'll learn to make cocktails to a professional standard with the guidance of the experienced bartenders behind a private cocktail bar that you'll have all to yourselves for between two and three hours. You can even treat yourself to canapés to add to your sophisticated cocktail celebration at De Luna.
8. All Bar One
Duration: 90 minutes
Welcome drink: Bellini
Drinks you make: 3
Food: No
Price: From £35 per person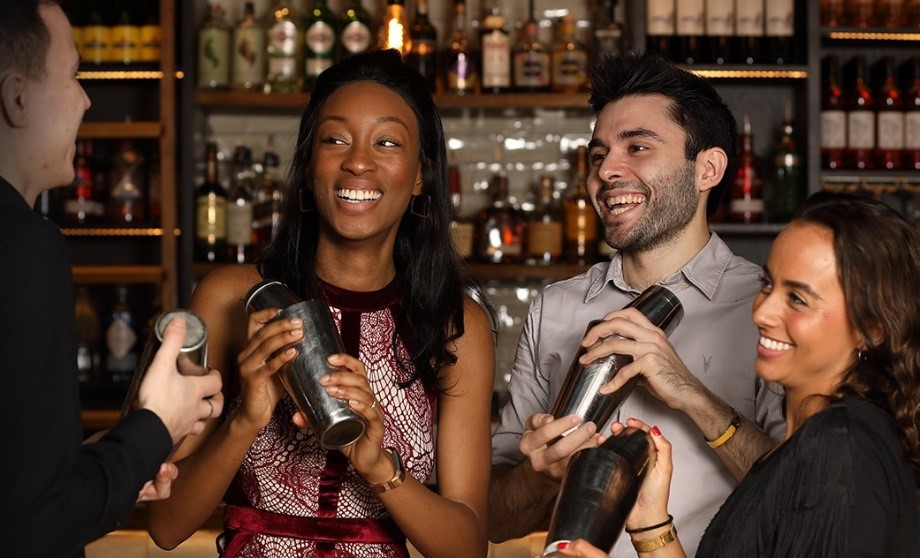 All Bar One is one of the most popular bars in town, located in the city centre on St Andrew's Street. Here, you'll learn how to shake up cocktails to a professional standard with expert tutelage from a professional mixologist. Whether you've always wanted to opportunity to craft your own cocktails or just fancy a fun activity for a night out birthday or hen party in Cambridge, get yourselves to All Bar One. You'll learn the history behind these delicious drinks and, of course, sip away on your creations. Whether you prefer a fresh and fruity cocktail or something creamy and indulgent, you can tailor your own cocktail class to suit your taste. So, get ready to get those taste buds tingling and those hands muddling up some brilliant drinks.
9. La Raza
Duration: 90 minutes
Welcome drink: Fizz
Drinks you make: 2
Food: No
Price: From £35 per person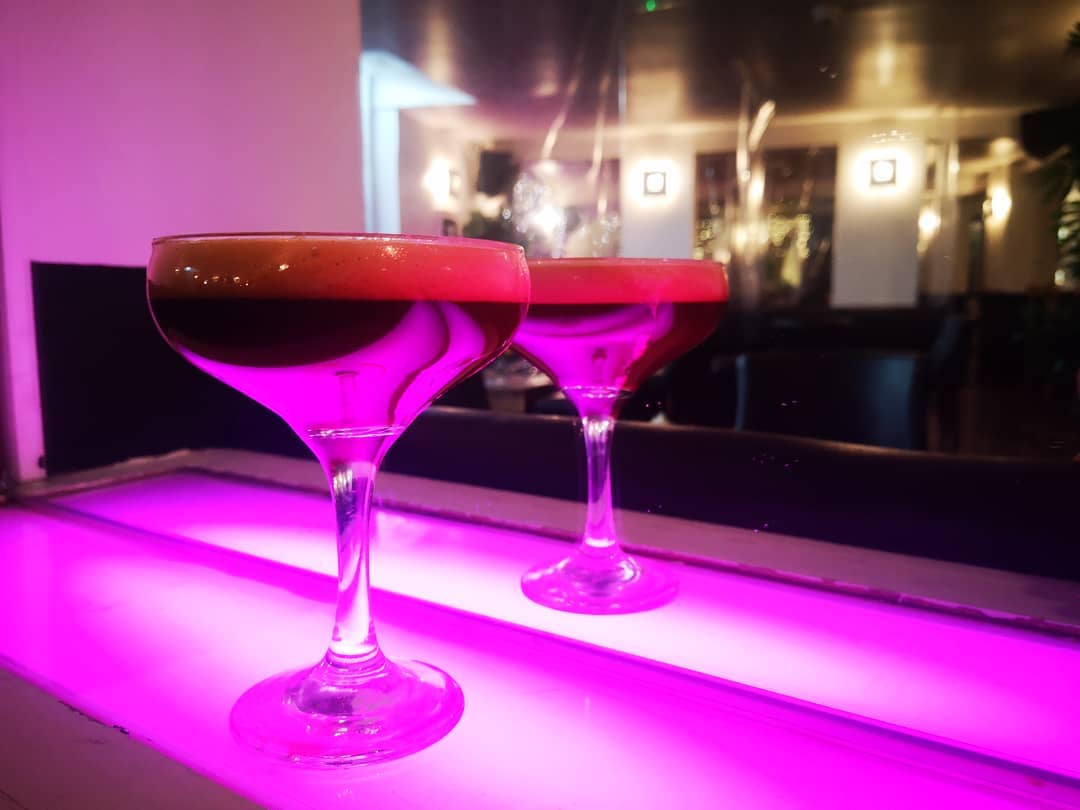 Head to La Raza in Rose Crescent for a friendly Cambridge cocktail making session, led by a professional mixologist who'll welcome you with a glass of fizz each. They'll show off the tools and tricks of the trade with a demonstration, entertaining you and sharing fun facts about cocktails as well as samples. You'll make two drinks each. What will your favourite be? Will it be a Long Island Iced Tea, Mai Tai, Raspberry Daiquiri or a Pornstar Martini? There will also be cocktail making games to help you all unleash your competitive side. La Raza are famous for their tasty Spanish menu so if you fancy making this more of a party package, you can add tapas to share at an extra cost.
Duration: 90 minutes
Welcome drink: Caipirinha
Drinks you make: 3
Food: Tapas
Price: From £30 per person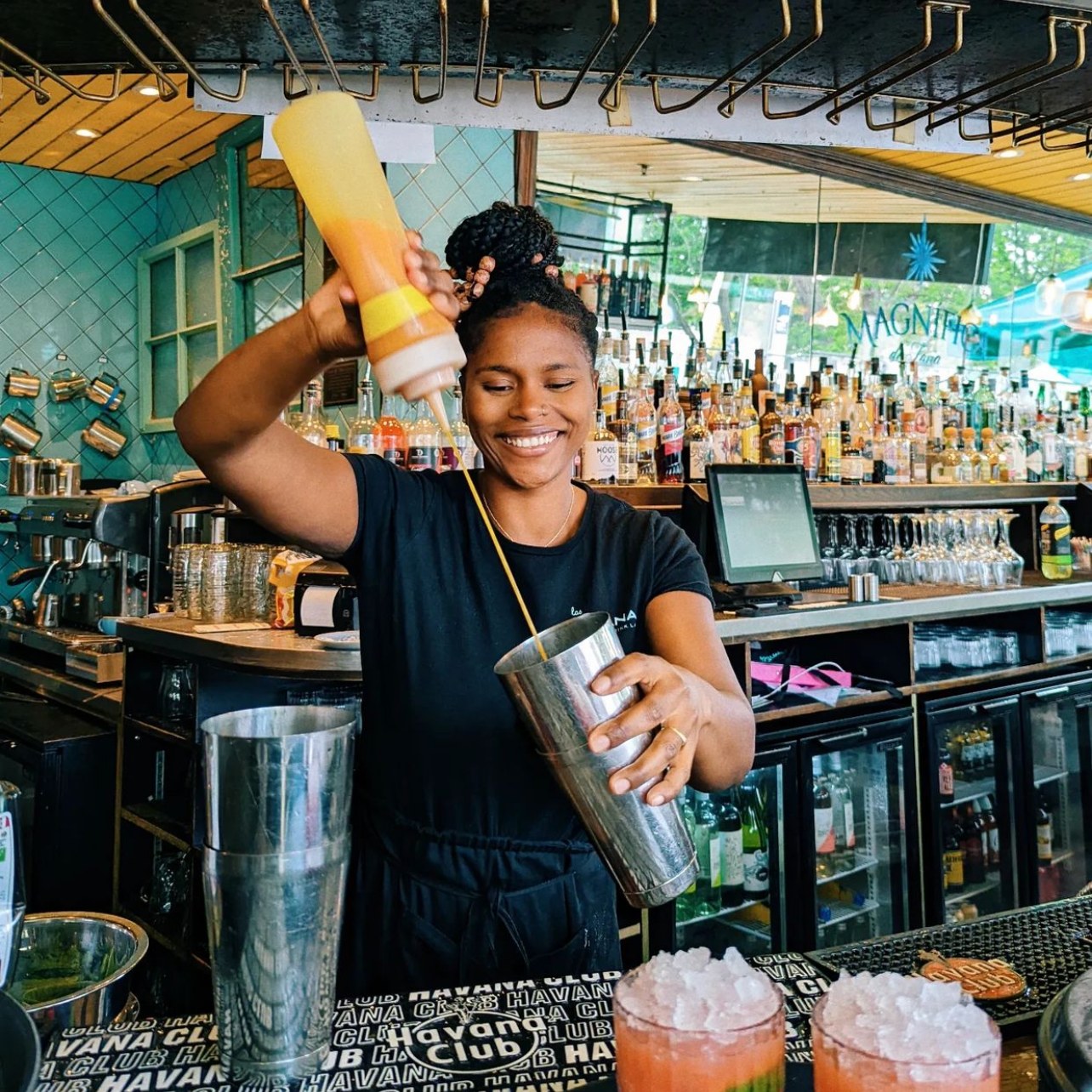 Let your inspiration flow at Las Iguanas with a fun cocktail making class in Cambridge. Located in Quayside by the River Cam, this Latin American bar and restaurant is in a central and picturesque location, perfect for sipping cocktails and taking selfies. Taste and create new flavours with Las Iguanas' tropical spirits and be inspired by the flavours of South America. This venue is full of interesting décor with an easy vibe and relaxed atmosphere, idyllic for cocktail drinking. This tropical ambiance is carried throughout the venue's food and, of course, its cocktails. You can tuck into a selection of delicious tapas while you drink the cocktails you've just learnt how to make. You'll make three cocktails each as you're
Book Your Cambridge Cocktail Masterclass Today
We hope you enjoyed our guide to the 8 best cocktail making classes in Cambridge. Where will you choose to put your mixology skills to the test? Whether you're in search of a sophisticated night full of chic, Instagram worthy cocktails or simply a laugh and booze up with your friends, there's a cocktail making experience in Cambridge that's perfect for your group, taste and budget. So, what are you waiting for? Get a class booked today and prepare to see everyone's best shake face!