There's absolutely no need to feel apprehensive about turning the big 4-0. We all know that life starts at 40. Coming up to this big birthday but not quite sure how to celebrate it? Don't worry, Fizzbox is here to help with loads of fun 40th birthday party ideas in Manchester to suit all tastes and budgets. There are no rules about how you should celebrate this milestone, you're as young as you feel after all, so do exactly what you want to do with whoever you want to celebrate with. Your big day is all about you but allow us to give you a bit of inspiration.
Family Friendly 40th Birthday Activities in Manchester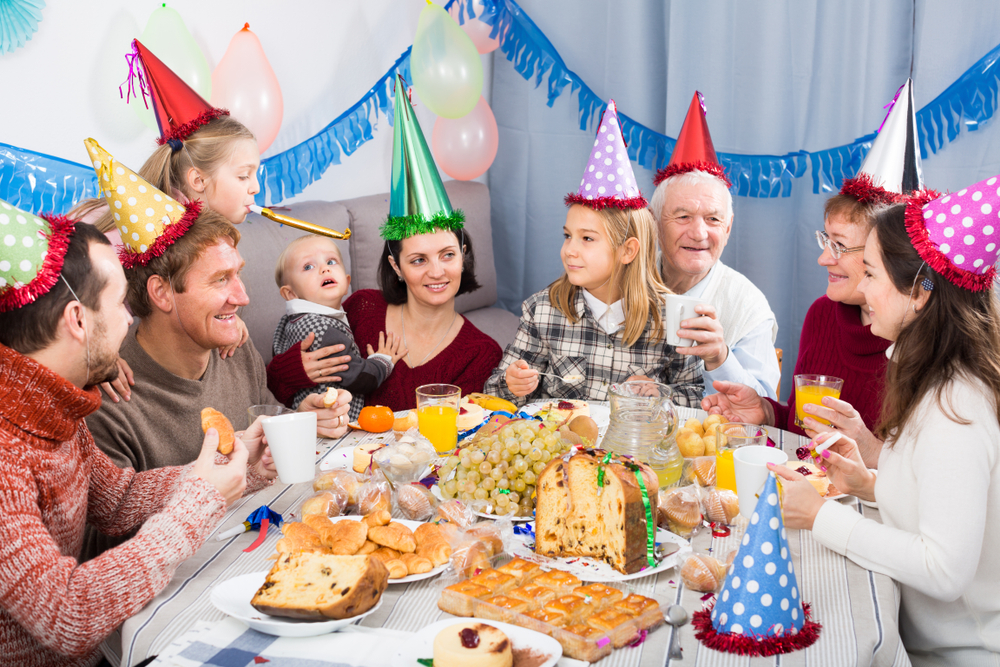 It's only natural that some people would like to celebrate with their family around them, whether that's your parents, kids or siblings. Here's a few 40th birthday party ideas in Manchester for family-friendly fun:
Afternoon Tea – Nothing brings people together like good food…and birthdays! Celebrate yours with your favourite people over some delicious sweet and savoury goodies. This daytime treat is available at a range of venues from fancy hotels to chilled-out chain bars. Wherever you choose, you can expect to tuck into feather-light finger sandwiches and rolls with fresh fillings from meaty to veggie, cakes and, everyone's favourite part, scones with clotted cream and jam. Is your mouth watering yet? Lively Las Iguanas offer an indulgent Latin American twist on the British tradition by offering a feast of tacos, tapas, cookies and Cuban sandwiches.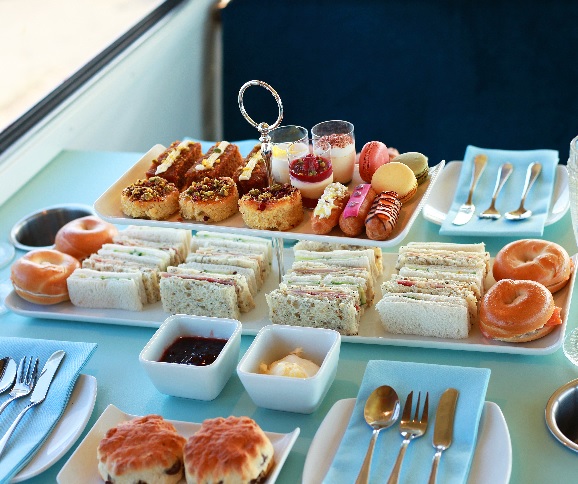 Escape Room – With just 60 minutes on the clock, you and your family will need to work as a team and use your brain power to solve mysteries and crack codes to escape one of Breakout's rooms. They offer a big range of immersive escape games to take on from Facility X, where you'll try to escape a maze of tricks set up by a doctor whose experiments have gone disastrously wrong, to Most Wanted where you'll break into a saloon in search of loot but beware, the Sheriff is hunting you! Think you've got what it takes to beat the rooms?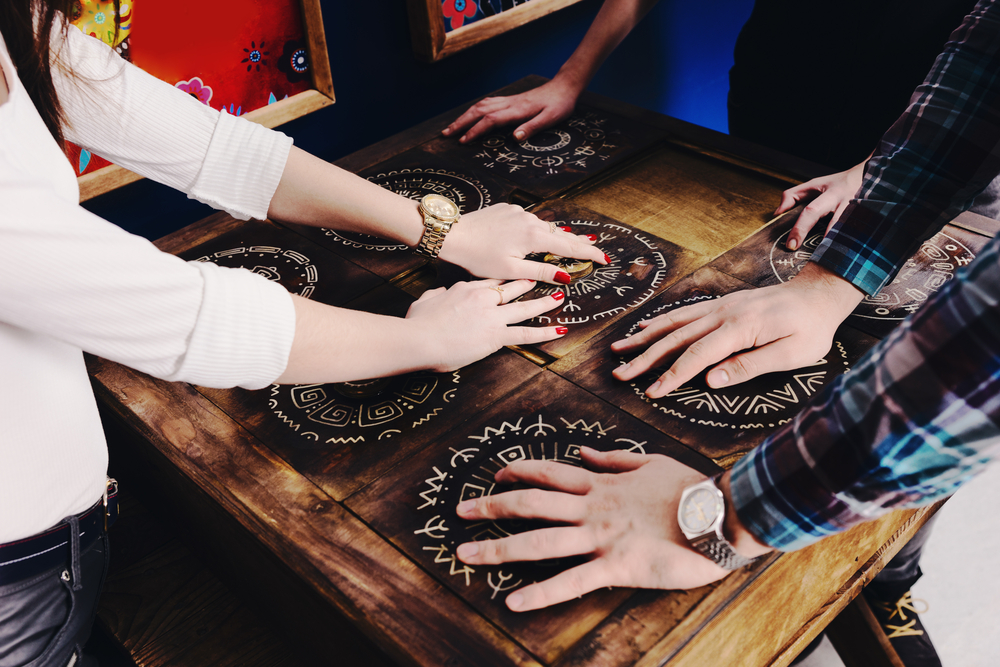 Makeover and Photoshoot – One of the best things about a big birthday is that everyone wants to mark the occasion. There's no better way to get unbeatable photos of your special day than this. Get all the family together and unleash your inner supermodels for some really memorable pics. Each of you will get an A-list worthy makeover from a professional make up artist before striking a pose for a talented photographer. They'll take a range of solo and group shoots, getting everyone's best angles and encouraging you all to enjoy the experience. All the photos will be sent you to via email link, yours to treasure forever.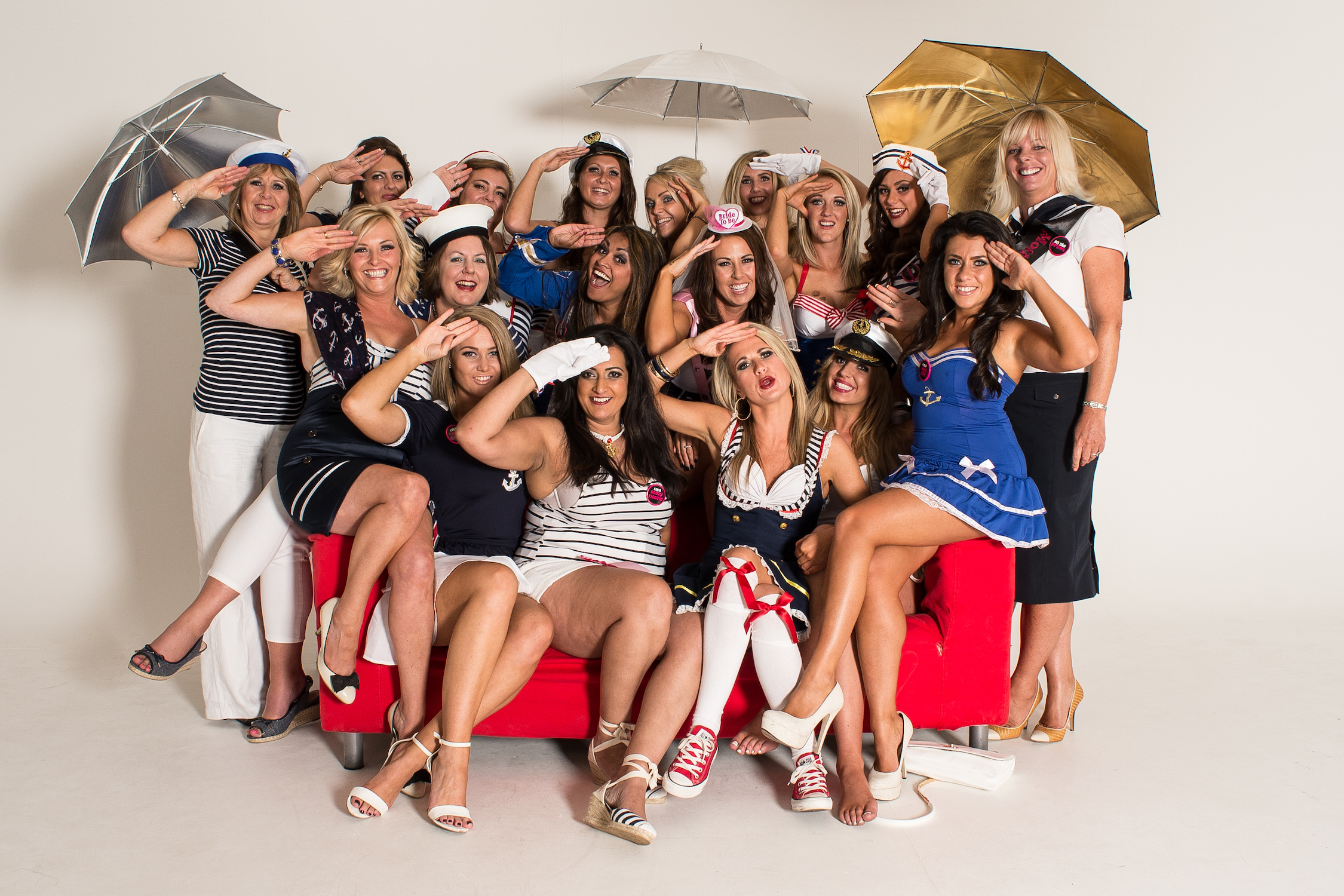 Boozy 40th Birthday Activities in Manchester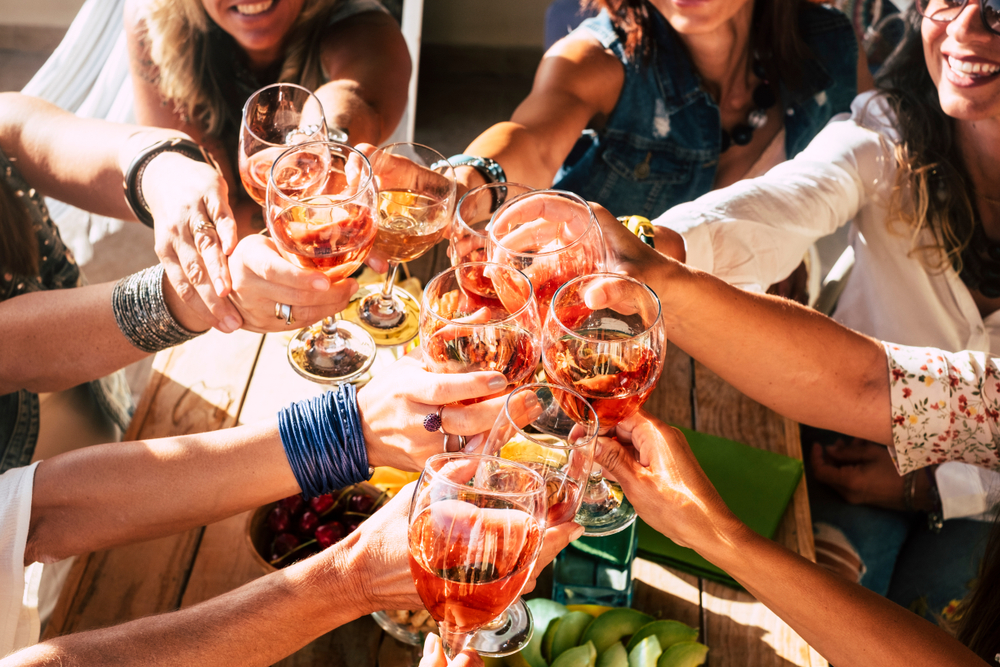 You're never too old to enjoy a drop of the good stuff! Have a good old knees up with your nearest and dearest with these boozy activities:
Bottomless Brunch – Nothing says luxury like bottomless brunch at Cloud23! This restaurant is located on the 23rd floor of the Beetham Tower at the highest point of Manchester, offering gorgeous panoramic views of the city as you tuck into a la carte breakfast dishes including smoked salmon eggs royale, continental meats and smoked cheddar with toasted ciabatta, granola with nuts, berries and strawberry compote, buttermilk pancakes with caramelised banana, berries, maple syrup and clotted cream and Belgian waffles with bacon, maple syrup and vanilla ice cream. For a boozy treat, you'll also get free-flowing Bloody Marys, Bellinis or Gin and Tonics.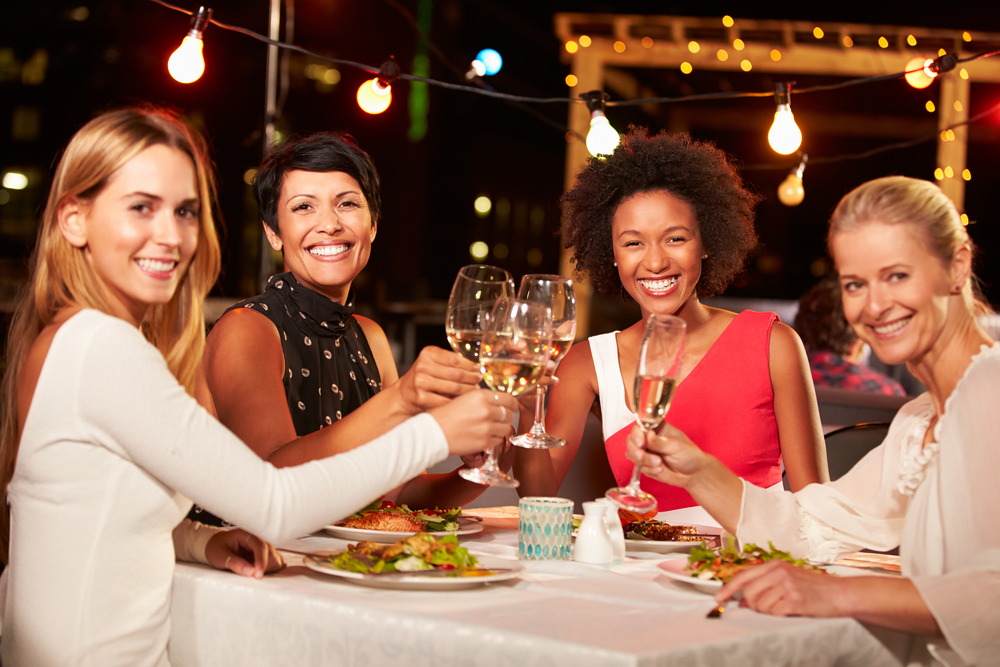 Wine Tasting – Add a drop of sophistication to your celebrations and transport your 40th birthday in Manchester to Italy with a wine tasting! Head to Veeno where one of their baristas will be your guide through the wonderful world of wine. They'll teach you all about their winery and share five delicious glasses of vino with you including reds, whites and rosés. Each 70ml glass will be presented one at a time with an explanation about its origins and what flavours and aromas you should look out for. Each wine will be accompanied by a perfectly paired sharing appetiser. This activity really is a wine lover's dream!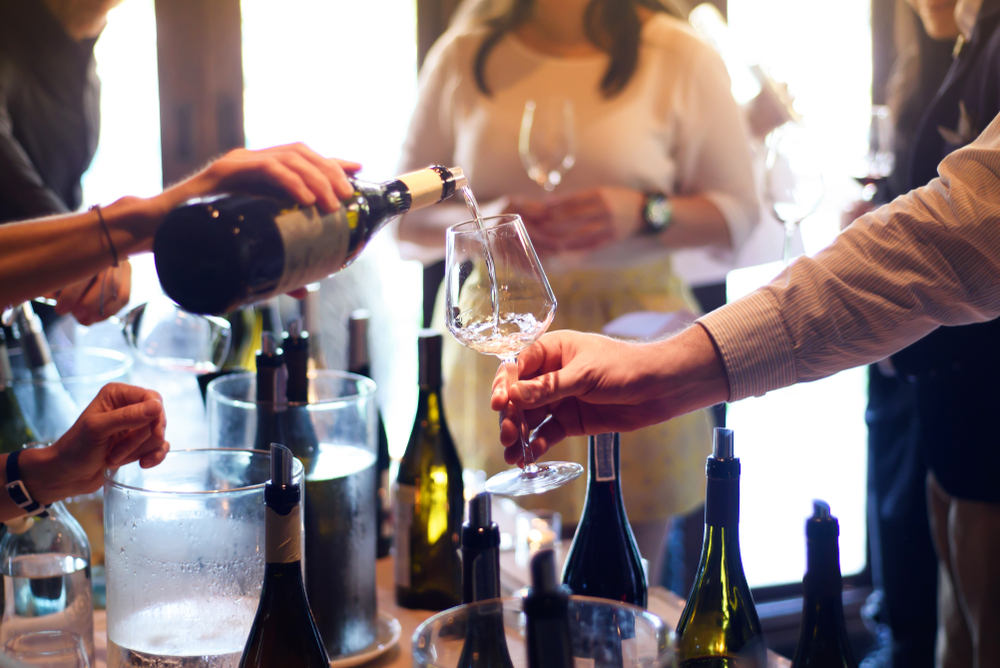 Cocktail Making – How about instead of just sipping the drinks, you try your hand at making them? Learn how to create the best flavour combinations under the expert tutelage of an expert bartender who'll lead this fun, interactive session. Available at a range of venues from Las Iguanas to Revolution, cocktail making gets the drinks and good times following straight away as you create two delicious concoctions each, drinking everything you make. There'll be more drinks on offer too as well as tasty snacks or even a meal. Alternatively, if you're a fan of Mother's Ruin, you'll love our Gin Masterclass where you'll make the most sumptuous gin-based cocktails.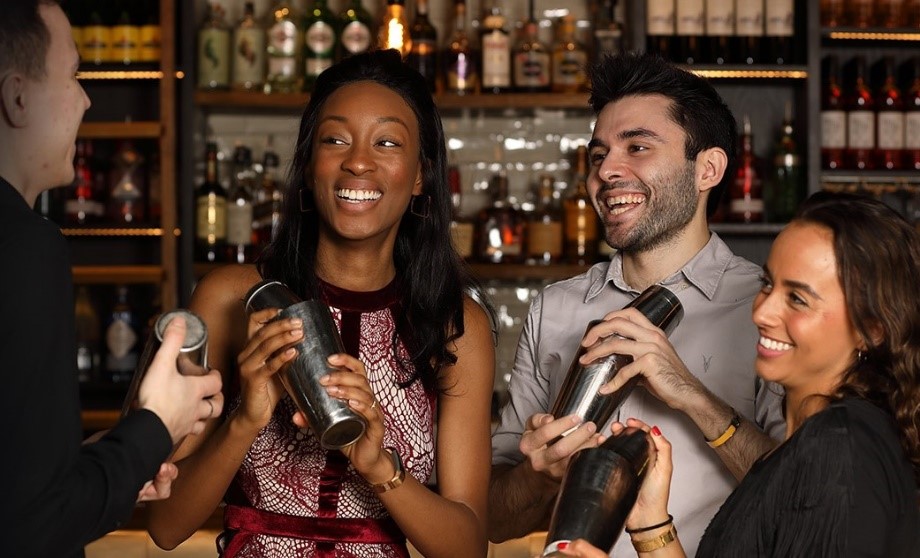 Chilled Out 40th Birthday Activities in Manchester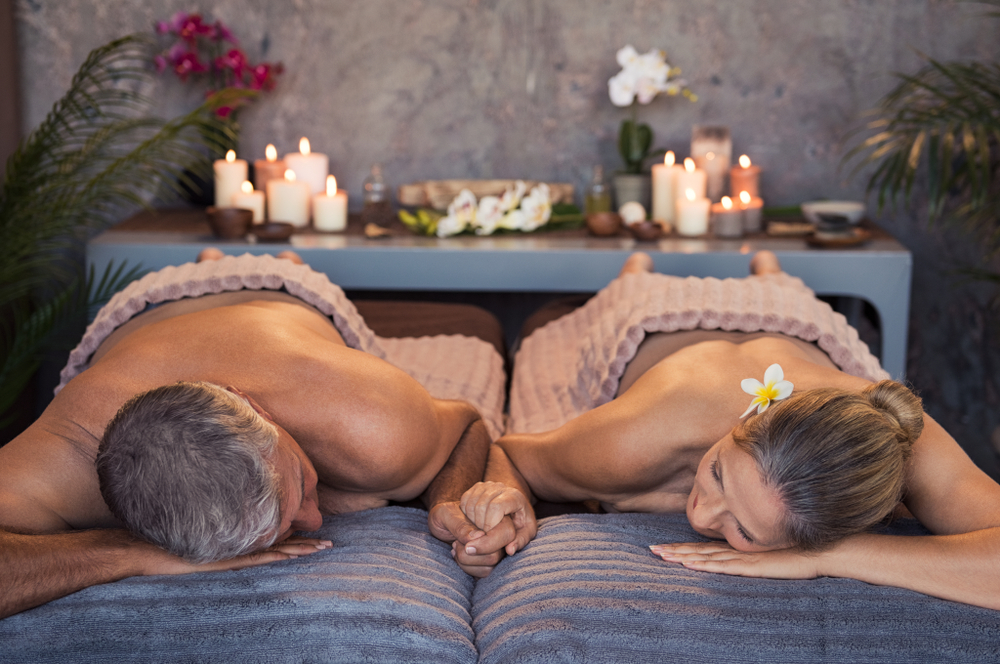 Everyday life can be stressful so take a load off and recharge your batteries with one of our relaxing activities. You'll end your day feeling ready to take on your 40s with a smile on your face.
Spa Day – Relax to the max with one of our most popular 40th birthday party ideas in Manchester - an indulgent pamper session at Health Pace Club and Nu Spa, a haven of peace and tranquillity away from the hustle and bustle of the city centre. Feel any stress and tension melt away as you take a dip in the heated swimming pool and unwind in the sauna and steam room. There's no better way to treat yourself and your best friends to some me time and get everyone feeling tip top. You can even add a luxurious treatment, from massages to facials, to make things feel even more special. Trust us, you deserve it!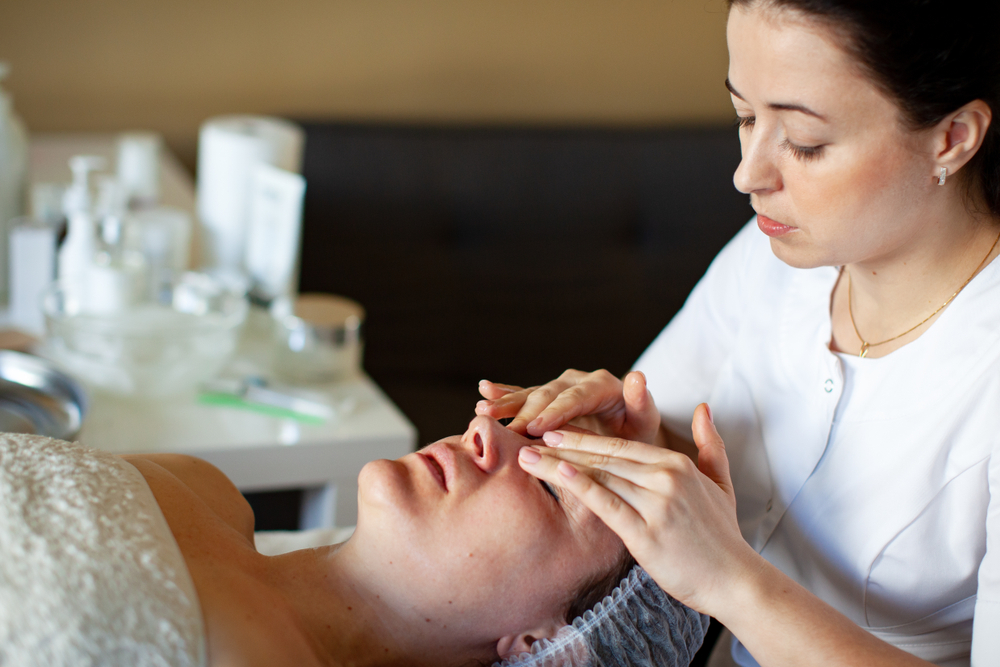 Chocolate Making – If you're a chocoholic, you'll love every second of this popular activity! Indulge in the sweetest treat around with a chilled-out chocolate making workshop. An expert chocolatier (what a job!) will teach you everything you've ever wanted to know about chocolate in a relaxed atmosphere. You'll learn how to make, dip, mould, cut and decorate your very own choccies so roll up those sleeves and get to work making everyone's favourite food. You'll take home your creations in a little goody bag to share with everyone or gobble up yourself. It is your big day after all!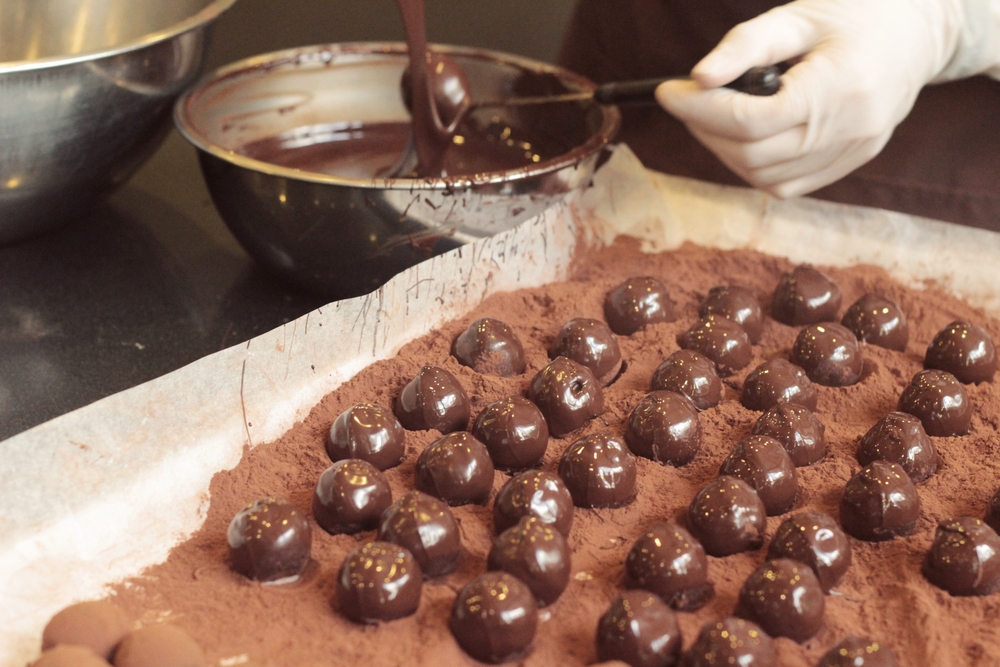 Pizza Making – Fancy pairing a laid-back activity with bottomless drinks? Of course, you do! This interactive workshop takes place at Bella Italia and is led by one of their top chefs who'll teach you how to toss the dough and smoother it in sauce and toppings. You can tailor the taste to suit what you like as once you've finished pizza making, you'll sit down to eat your Italian dish alongside garlic bread and gelato. And what about those bottomless drinks? Well, each of you will get unlimited glasses of prosecco, beer or mocktails for two whole hours. What better way to toast your 40th?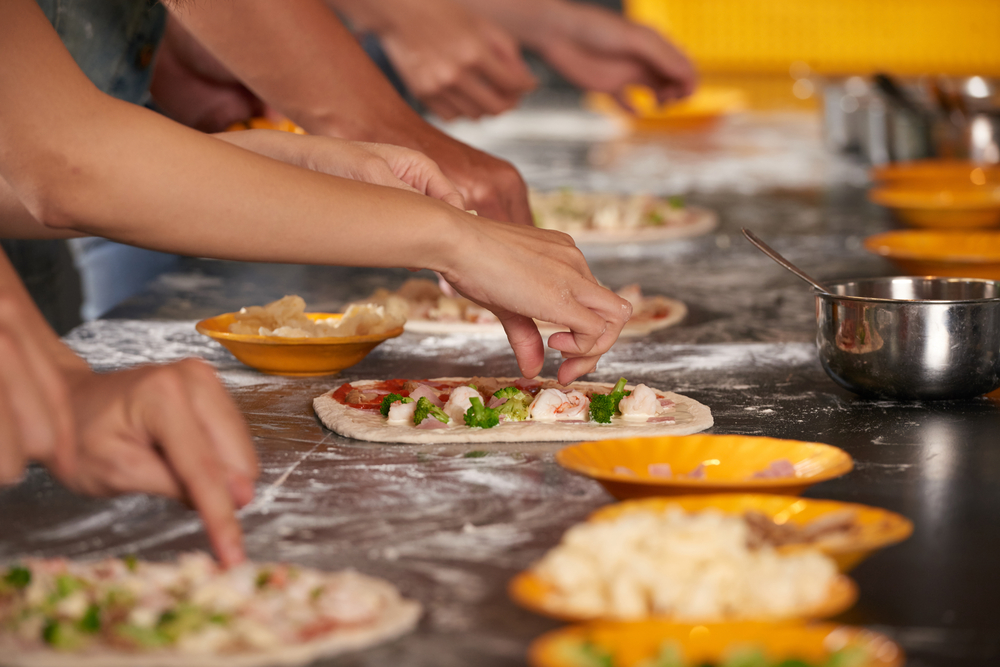 Active 40th Birthday Activities in Manchester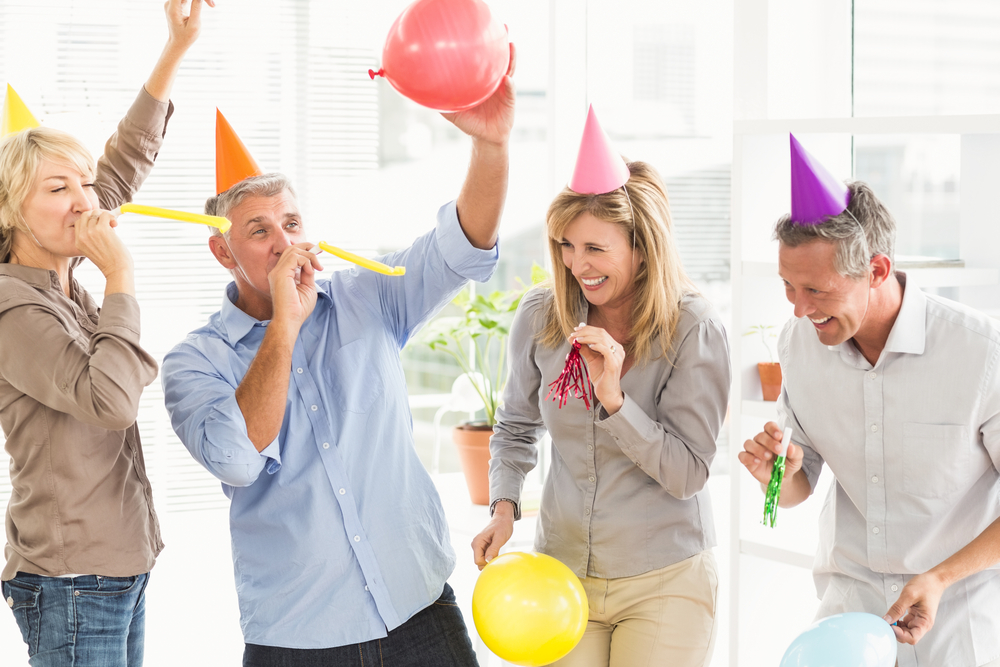 Want to get your adrenaline pumping on your special day? Good for you! Thrill seekers and lovers of all things active will be in their element with one of these heart-racing activities:
Quad Biking – Get your kicks on the back of a beasty quad bike on this trek led by a professional instructor. You'll explore acres of woodland, open fields, valleys and hills on this six-mile ride. The instructor will get you kitted out and show you how it's done, making this activity suitable for all abilities. As you master the controls and get more confident, you'll take on mounds, bumps, speedy straights and even a man-made sand dune! Make sure to wear old clothes you don't mind getting dirty because even at 40, splashing through muddy puddles is too fun to resist!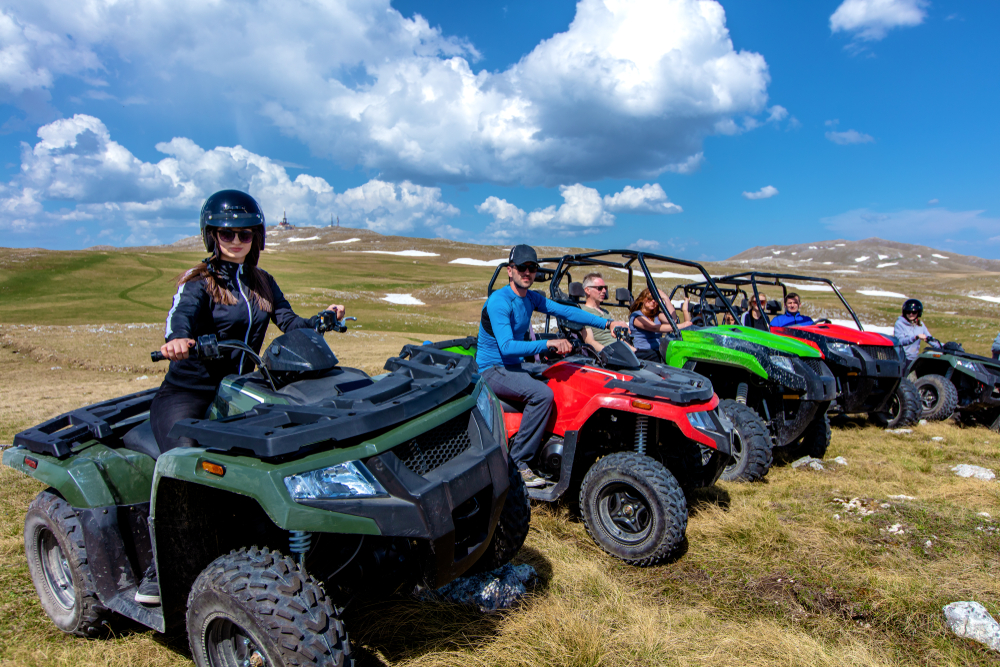 Treetop Challenge – If you're scared of heights, you might want to sit this one out. If not, you're about to well and truly satisfy the thrill seeker within! Get ready to unleash your inner Tarzan at Go Ape as you reach heights of 30m and explore this aerial assault course up in the treetops, complete with platforms, wobbly bridges, free-fall swings and high-speed zipwires. You're in safe hands as the experienced instructors get you kitted out in helmets and harnesses, explaining exactly what you need to do to complete this exciting course. Once you reach the top, you'll take in picture-perfect views that'll take your breath away.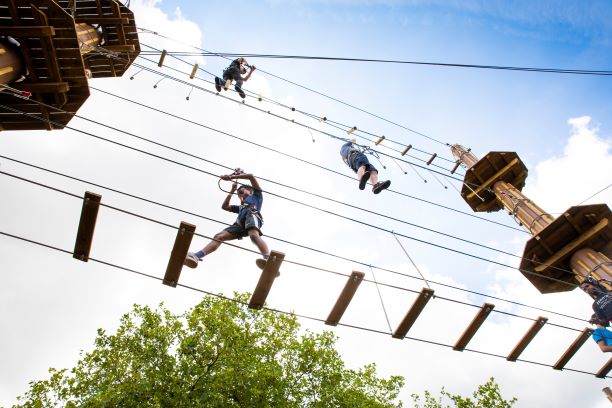 Go Karting – We bet you've been wondering for years who's the best driver in your friendship group. Well, now's your chance to find out once and for all with a fast and furious go karting session that'll really get that adrenaline pumping. You'll reach speeds of up to 40mph as you go head to head across this 550m multi-level track in your Biz Eco Volt electric karts. Compete against each other to set the fastest lap time or to complete the greatest number of laps in the designated time. Winners will get a place on the podium and, of course, bragging rights for life!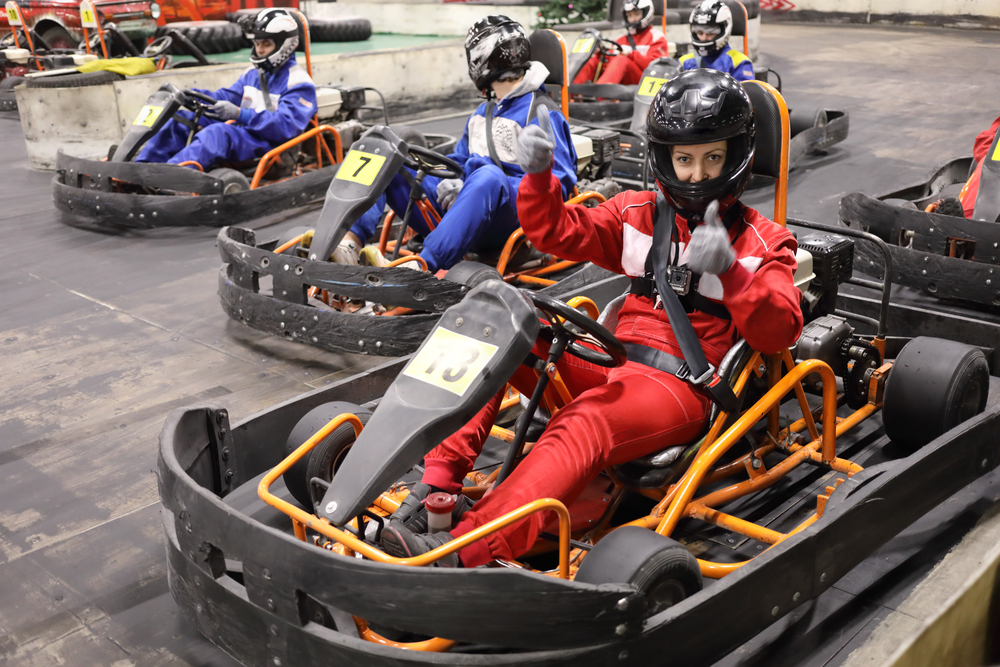 Unusual 40th Birthday Activities in Manchester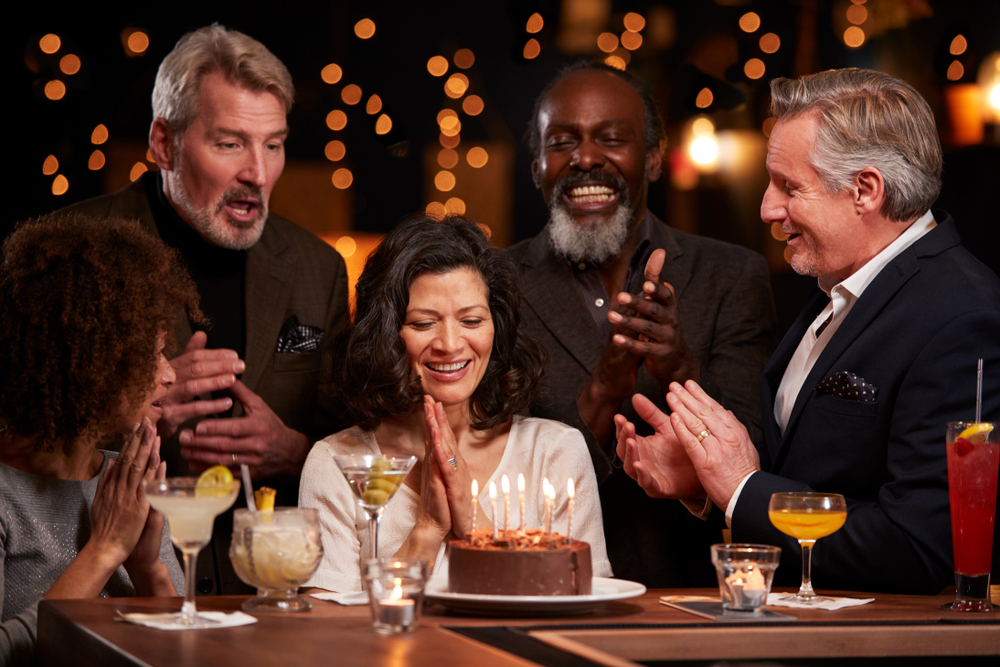 This is a big birthday to remember forever so why not throw caution to the wind and embrace your wild side with some quirky 40th birthday ideas in Manchester?
Nude Life Drawing – This is definitely one for your cheeky side! This laid-back art class is led by a professional art tutor who'll share their top tips and techniques to create a masterpiece. And what will you be drawing? A male or female nude model! This isn't for the shy amongst you as the model will be completely naked, posing before your very eyes for you to draw. The art tutor will be on hand throughout to help you get everything (yes, everything!) you see on to the paper in front of you. Have a laugh with your friends as you compare your works of art (or scribbles!) at the end.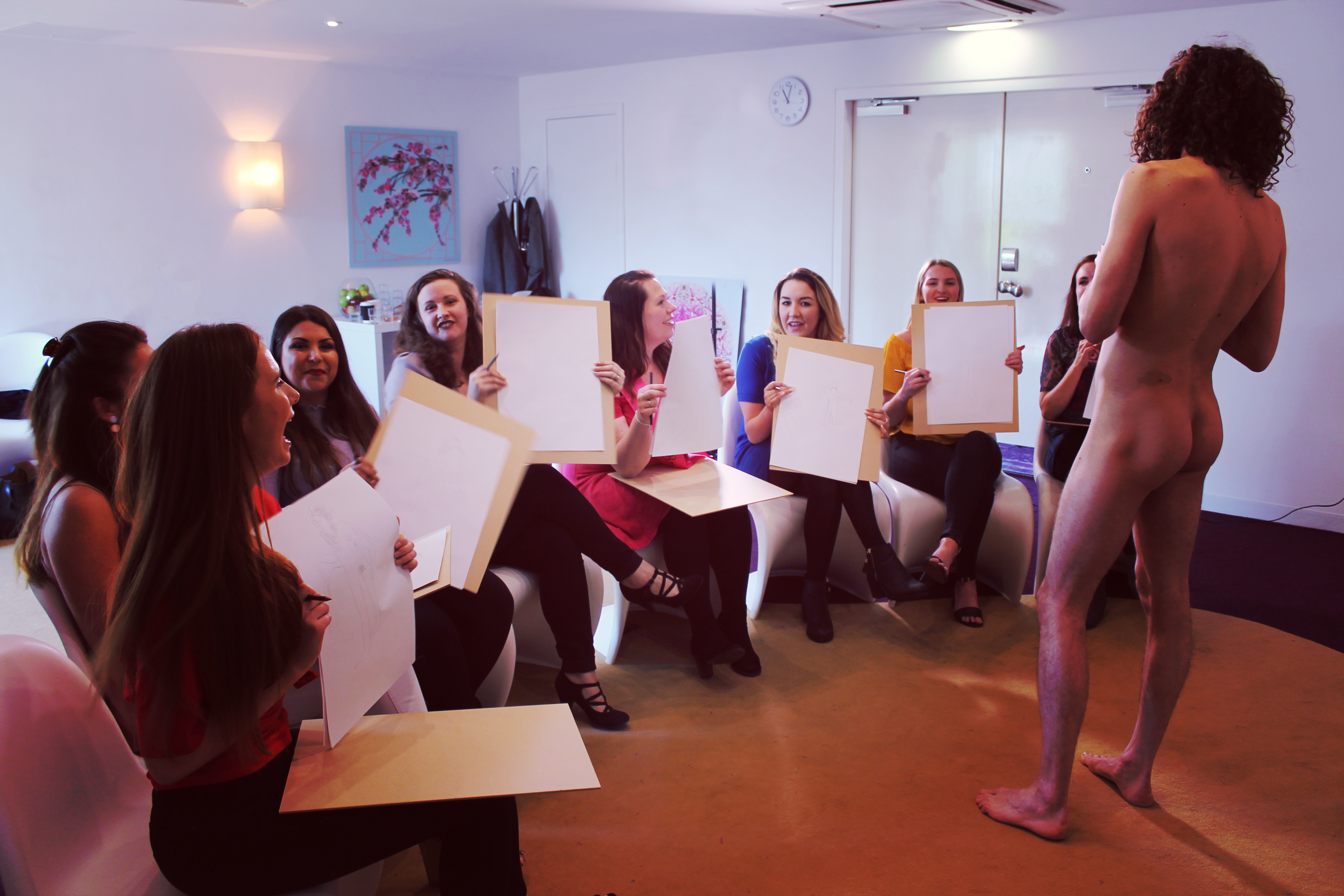 Burlesque Dancing – Boost your confidence and celebrate the female form in all its shapes and sizes with a fun-packed burlesque dance class. A burlesque expert will lead your session, teaching you a range of sassy moves that are bound to tease and please. No previous dance experience is needed as the choreography will be taught step by step so that everyone can keep up and enjoy themselves. You'll be strutting your stuff and posing like a pin-up in no time, especially during that dazzling final group performance, complete with feather fans. Why not up the ante by coming in fancy dress to meet the theme?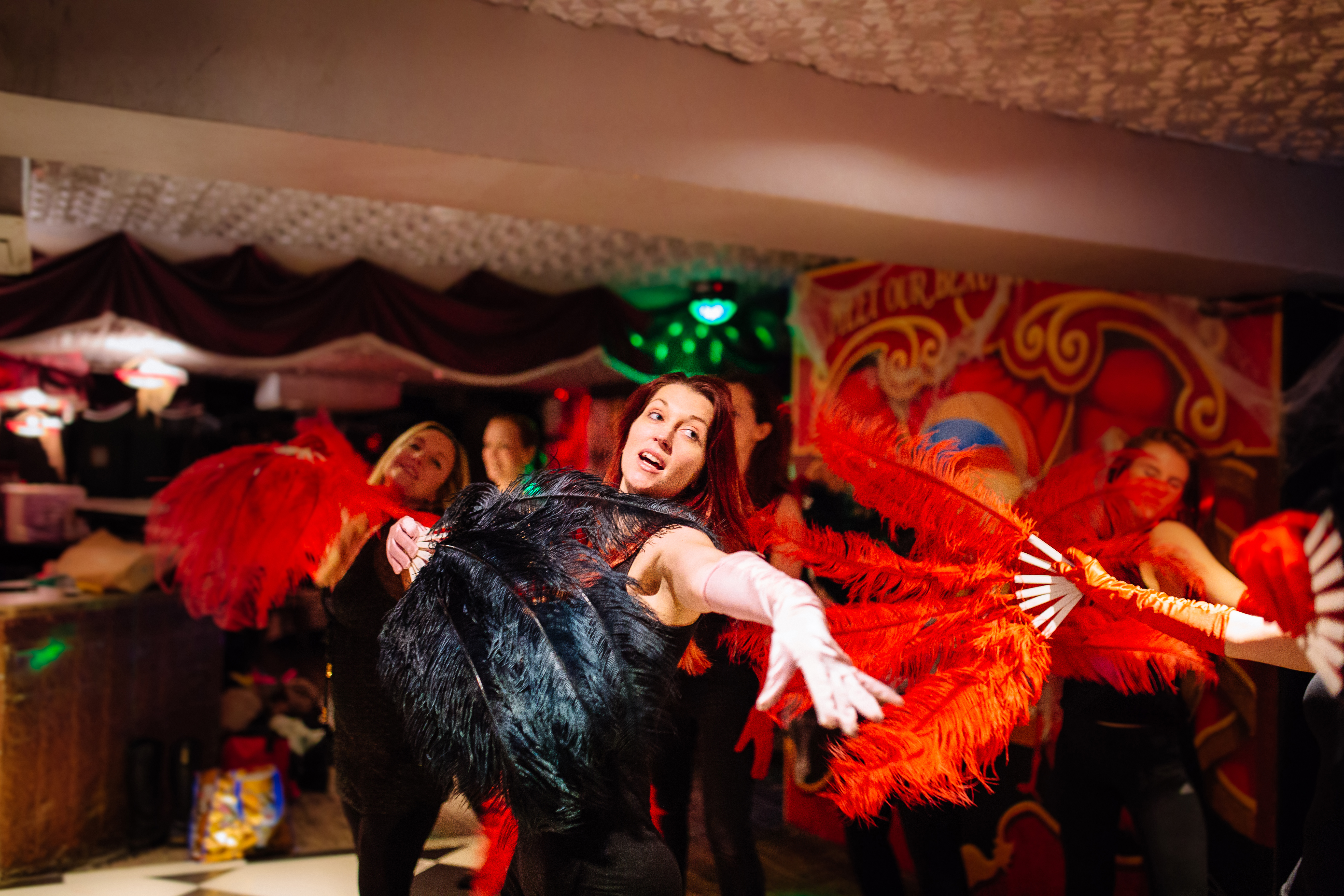 Mersey Games – This wacky event's sure to take you back to the old school with It's a Knockout style games that'll have everyone in hysterics. These include Haydock Jocks where you'll race against each other on inflatable horse hoppers, Rock and Roll Star where you'll duel like gladiators on a giant podium that moves around and throws you off balance, Corrie Street Bowling where you'll spin around a pole before throwing a ball down the alley and a giant game of Table Football. The quirky Mersey Games are a great way to get everyone involved and channelling their inner child!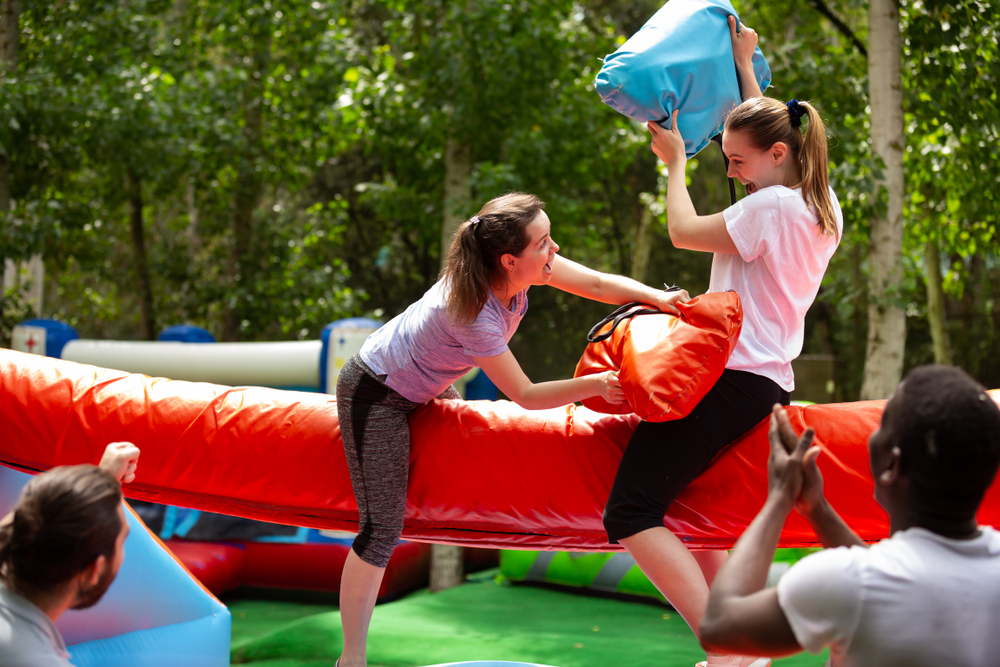 Want More 40th Birthday Party Ideas in Manchester?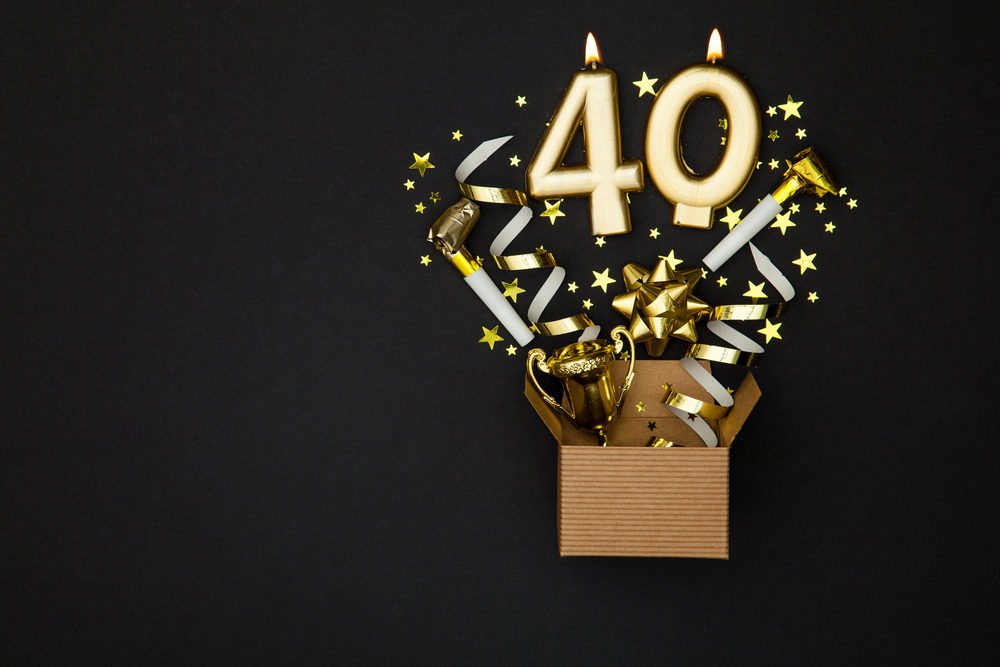 Browse our full listings for 40th birthday party activities in Manchester now for more information, inspiration and how to get your celebration booked today. It's time to embrace turning the big 4-0 and enjoy every minute of it!