If you're on the hunt for 40th birthday party ideas in Cambridge, you've come to the right place! Fizzbox is here with loads of inspiration and amazing activities to make turning the big 4-0 go with a bang. Say bye bye to feel apprehensive about this milestone birthday and focus on how much fun you're going to have, celebrating in style with your favourite people. Trust us, life begins at 40 and this is a birthday you're never going to forget!
Family friendly 40th Birthday Activities in Cambridge
This is a big birthday so it's only natural that you want to celebrate with as many of your favourite people as possible. Here's some 40th birthday ideas in Cambridge that the whole family will love.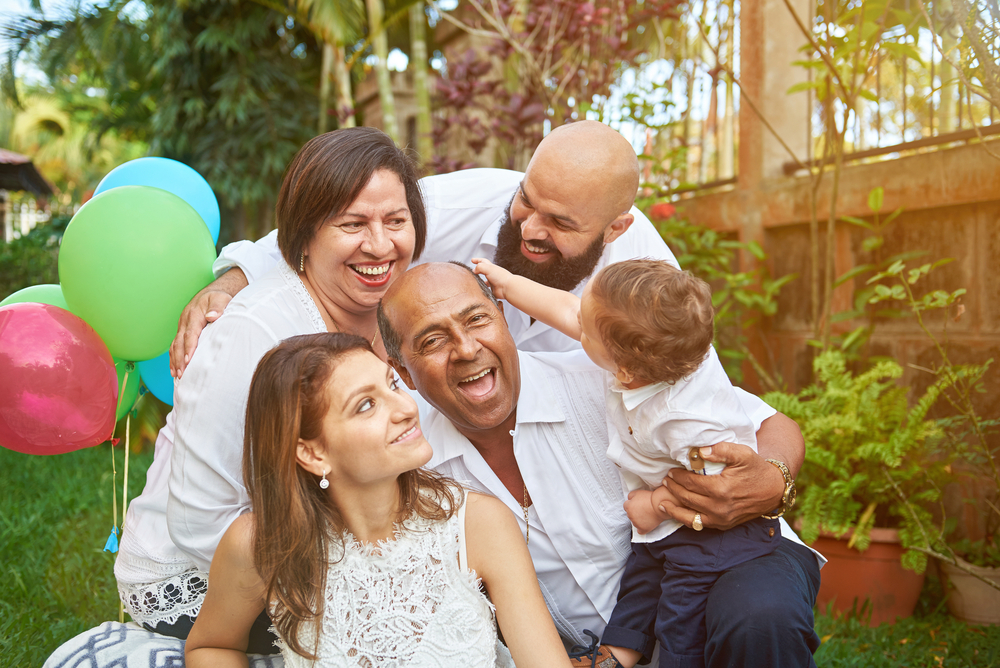 Treasure Hunt – What better way to learn some fascinating facts and have family fun as you explore this historic city than with an interactive treasure hunt? This mobile adventure app is easily downloaded to your phone or tablet and will guide you around Cambridge using GPS, giving you questions to answers, teaching you fun facts and setting you hilarious photo and video challenges. You can even split into smaller groups to compete against each other with your scores updated on the app's live scoreboard. There's no better way to learn about the city from its towering university buildings to the gorgeous River Cam.
Escape Room – Grab the fam and put your teamwork to the test with a brain-teasing escape room. There are a few different rooms on offer. In The Bomb, you'll all enter the basement of a bank and attempt to foil a revenge plot to blow it up. You've only got 60 minutes to work out how to find and disarm the bomb and get out of the basement alive! In Secret of the Tomb, you're tasked with finding an urn of ashes before a terrifying mummy returns! Reckon you've got what it takes to crack the codes and solve the puzzles to get out of these rooms in time?
School Sports Day – Indulge in some retro, competitive fun with your nearest and dearest, reliving the good old days with your very own school sports day. Your group will be split into teams, donning rather fetching coloured bibs and headbands to compete against each other. Retro events will spark loads of hilarious school day memories as you take part in three-legged, sack, space hopper and egg and spoon races and go head to head as you try your hardest to balance bean bags on your head. An event coordinator explains the rules, keeps score and makes sure everything goes smoothly as you unleash your inner child!
Boozy 40th Birthday Activities in Cambridge
Sipping on your favourite tipple always makes things feel that bit more special. Looking for some 40th birthday party ideas in Cambridge with extra fizz? We've got just the thing!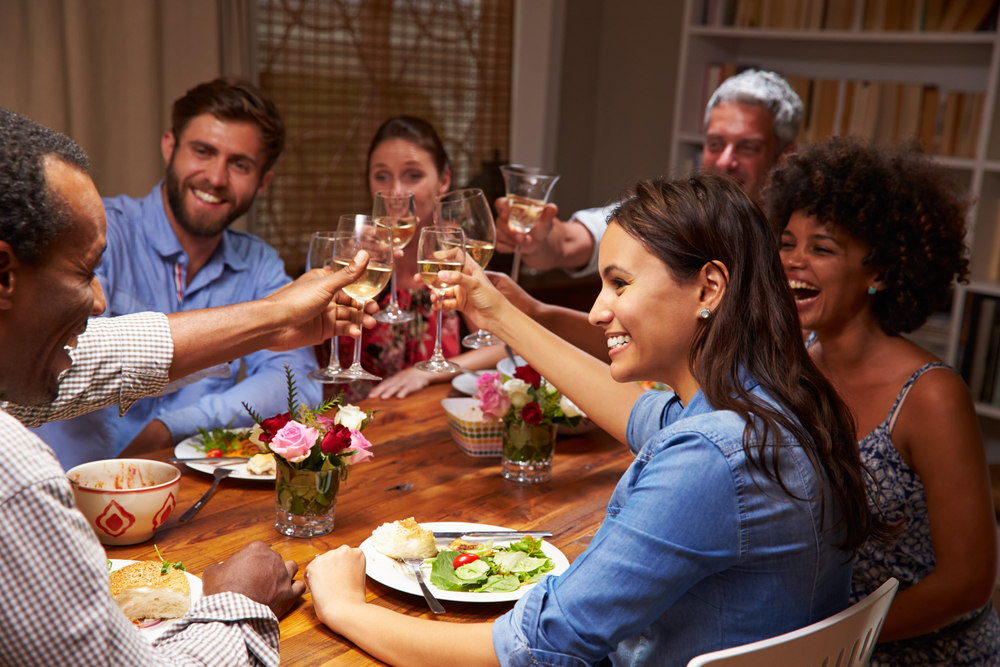 Afternoon Tea with Delicious food and a Cuban twist! Head to Café Rouge on Bridge Street in the city centre for this indulgent treat. You'll sit down to a two-hour reservation where you'll tuck into some mouth-watering, French-inspired goodies including classic croque monsieur, grilled cheese sandwiches, fruit scones with clotted cream and jam and a big selection of cakes from lemon and poppy seed to chocolate and raspberry, carrot to coconut. Best of all, you'll also get bottomless prosecco throughout your sitting. That's right, as many glasses of fizz as you want for two whole hours. This boozy treat is a great way to kick start your special day.
Cocktail Making – Ever wondered how to make that delicious cocktail you always order? Wonder no more as you learn to make your very own drinks under the expert tuition of a friendly mixologist. They'll take you under their wing, showing you the tricks and tools of the trade in a demonstration before you get hands on at the bar to make some tasty concoctions. Fun games get everyone unleashing their competitive sides as you race against each other to make your cocktail the quickest. But whose will taste best? You'll all make at least two drinks each as well as enjoying more samples and a selection of nibbles.
Bottomless Brunch – Are you ladies who brunch? You're about to be. And, trust us, you'll love every minute! Enjoy a well deserved lay in before heading out for a boozy, belly-filling, mid-morning to afternoon treat. Las Iguanas in Quayside is a friendly host for your 40th birthday party in Cambridge, giving you a warm welcome as you get cosy for an indulgent two-hour sitting. Each of you will chow down on a starter and main course from a tempting set menu featuring dishes ranging from breakfast burritos to Cuban sandwiches, veggie chilli to chicken wings. You'll also get unlimited drinks for two hours with a choice of prosecco, beer or soft drinks.
Chilled out 40th Birthday Activities in Cambridge
It's your big day so you should celebrate however you want. We reckon you deserve something really relaxing to help you unwind as you make memories.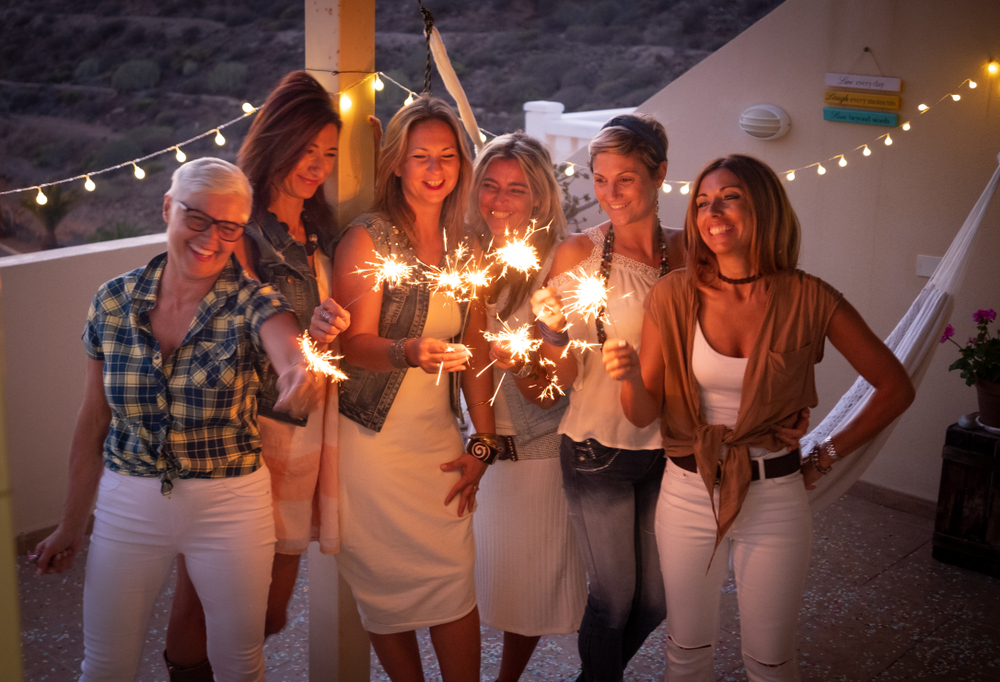 Punting – If you want to do something traditionally Cambridge, you've got to go Punting! Head out on a 50-minute private tour with a charming chauffeur who'll give you interesting info on the sights and famous landmarks you pass along the River Cam. This relaxing activity is a great way to sit back, unwind and do a bit of sightseeing as you glide down the river whether you're out with friends, family or a loved one. You can even bring your own snacks and drinks onboard to toast your 40th birthday in Cambridge with. Here's to you!
Nude Life Drawing – This is one for the cheeky birthday boys and girls out there! Haven't tried to draw since school? Don't worry, a professional art tutor leads this session, teaching you all the basics of life drawing and sharing their top tips. Get ready to blush because you're going to be drawing a totally nude model who'll stand before your very eyes. You can choose either a professional male or female model to be your muse. After the initial giggles, you'll get into this laid-back art class as you draw your masterpiece. You can even ask the model to judge who's created the best art work at the end!
Chocolate Making – This interactive workshop is always a popular choice with people searching for 40th birthday party ideas in Cambridge. After all, who doesn't love chocolate? You're going to dive right into the wonderful world of chocolate making as you're taught how to make your own sweet treats from a professional chocolatier (what a job!). They'll be on hand to guide you as you cut, dip and decorate your choccies, tasting lots of samples along the way. At the end of this chilled-out session, you'll take home a little goody bag of everything you've made to enjoy later or even share with someone special if you're feeling generous!
Active 40th Birthday Activities in Cambridge
Fancy working up a sweat as you celebrate turning the big 4-0? These energetic activities will help you do just that!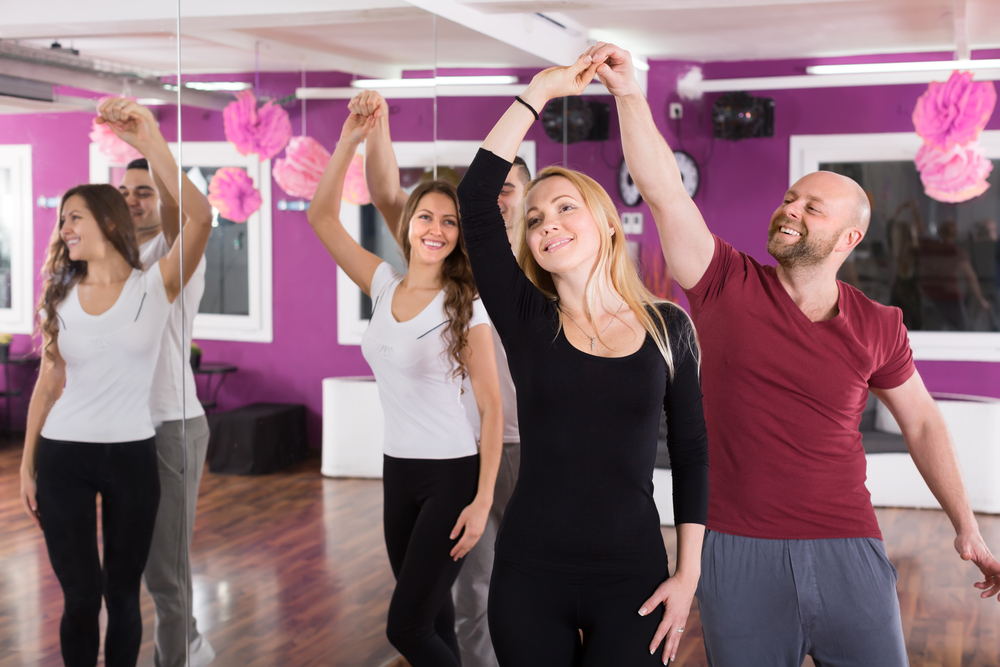 Dirty Dancing – This is definitely one of our 40th birthday party ideas in Cambridge that'll help you have the time of your life. A professional dance teacher will break down steps from the marvellous mambo, cheeky cha cha and sexy salsa before incorporating them into a dazzling choreographed routine. You can even try an interpreted version of that famous lift from the film before an epic final group performance. Why not come in fancy dress or wear 60s style floaty skirts? It's time to channel your inner Baby Houseman or Johnny Castle as you show off, shimmy and shake what your mama gave ya!
Bubble Football – Activities don't come much more wacky and wonderful than this one as you all don one-person, big, inflatable zorbs for a quirky kickabout that'll have everyone in hysterics! Your group will be split into teams to go head to head. With your entire upper body including your head and arms encased, you'll quickly notice that your balance is affected with very funny results! Best of all, to tackle you'll need to bash, bump and barge the opposition out of the way! Not a footie fan? Why not try bubble mayhen instead? You'll still wear zorbs but instead play games like Queen of the Ring and Bulldog.
Burlesque Dancing – Watched the films Moulin Rouge or Burlesque or even seen burlesque queen Dita Von Teese do her thing and wished you could do it? Now's your chance to learn how with this interactive workshop, led by a burlesque expert. They'll break the ice straight away so you can shake off any initial nerves and start having fun. You'll learn a range of saucy moves that'll tease and please any audience and come together to create a showstopping routine. You'll shake that thing to a range of seductive tunes from Etta James, Christina Aguilera and more with feather fans provided to give your final group performance some extra va-va-voom!
Unusual 40th Birthday Activities in Cambridge
Life would be pretty dull if we all celebrated our 40th birthdays in Cambridge in the exact same way. Try something new with one of our quirkier activities.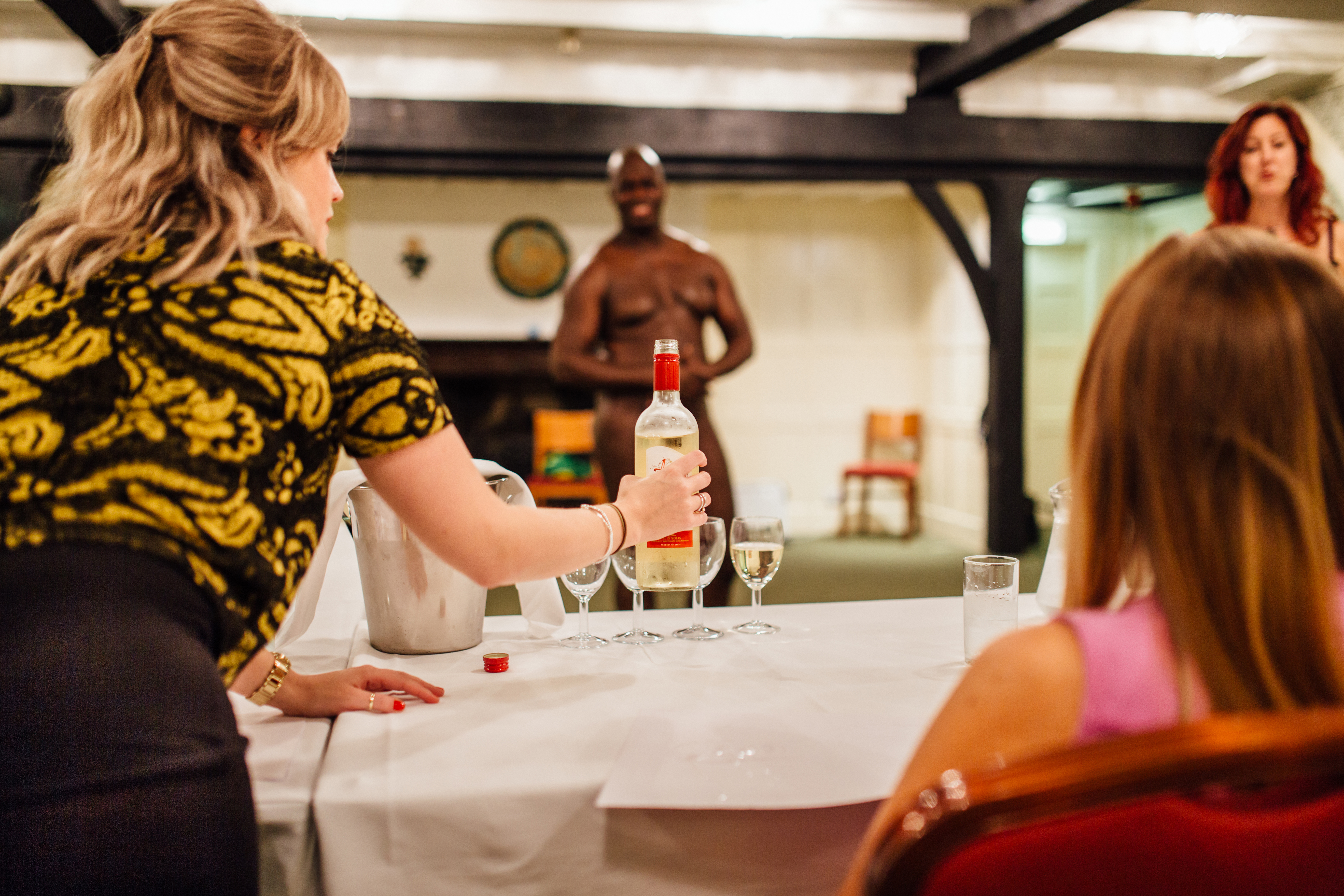 Cheerleading Experience – Give us a P…A…R…T…Y! What does that spell? It's time to let your hair down with one of our quirky 40th birthday party ideas in Cambridge, cheerleading! Your very own cheer coach (a much nicer version of Glee's Sue Sylvester!) will get everyone warmed up before teaching you an exciting yet easy to pick up choreographed routine. No previous experience is needed, just plenty of enthusiasm. You'll be high kicking with those pom-poms in hand in no time! Whether you're a fan of Glee or the Bring It On films or just fancy trying something unusual for a birthday to remember, everyone will have a blast at this cheerleading class!
Xtreme Archery – This lively and competitive combination of archery, paintball and dodgeball is unlike anything you've ever tried before! Your event coordinator will give you all a safety briefing before kitting you out in safety gear including goggles. You'll then be split into teams and handed your weapon for this game, a bow and arrows that you're going to fire at your enemies. Yes, you read that right. You're going to pelt each other with arrows but don't worry, they've got rounded, rubber tips so won't inflict too much damage! Duck from arrows behind inflatable obstacles and try to catch incoming fire to win your eliminated players back in a dodgeball-style twist.
Kwidditch – Whether you've read the Harry Potter books and seen the films or not, this brilliantly bonkers, competitive activity always puts smiles on faces. Never heard of Kwidditch? Let us explain. You'll split into teams where each person will have a role from shooting quaffles (balls) through hoops to throwing bludgers (dodgeballs) or trying to catch the illusive golden snitch ball that's worth mega points, all the while riding around the pitch on broomsticks or lacrosse sticks. Your dedicated event coordinator will referee the game and explain the rules. Come in fancy dress as your favourite characters from the wizarding world to make things even more fun!
Want more 40th Birthday Party Ideas in Cambridge?
It's time to embrace turning the big 4-0 and get arranging your big bash that'll go down in the history books. So, what are you waiting for? Browse our full range of 40th birthday party activities in Cambridge now and see what tickles your fancy.