Whether you're exciting about turning the big 4-0 or prefer to think of yourself as 18 with 22 years' experience, it's time to celebrate your milestone birthday in style! Trust us, you deserve it! Want to make it a memorable one but not sure where to start? Sit back and let us help you. We've got loads of 40th birthday party ideas in Birmingham to suit you, whatever your taste, budget or who you want to spend it with.
Family friendly 40th Birthday Activities in Birmingham
Why not make your 40th birthday in Birmingham a family affair and try out an activity where everyone can join in, from your parents to your kids? Here's a few we think you'll enjoy: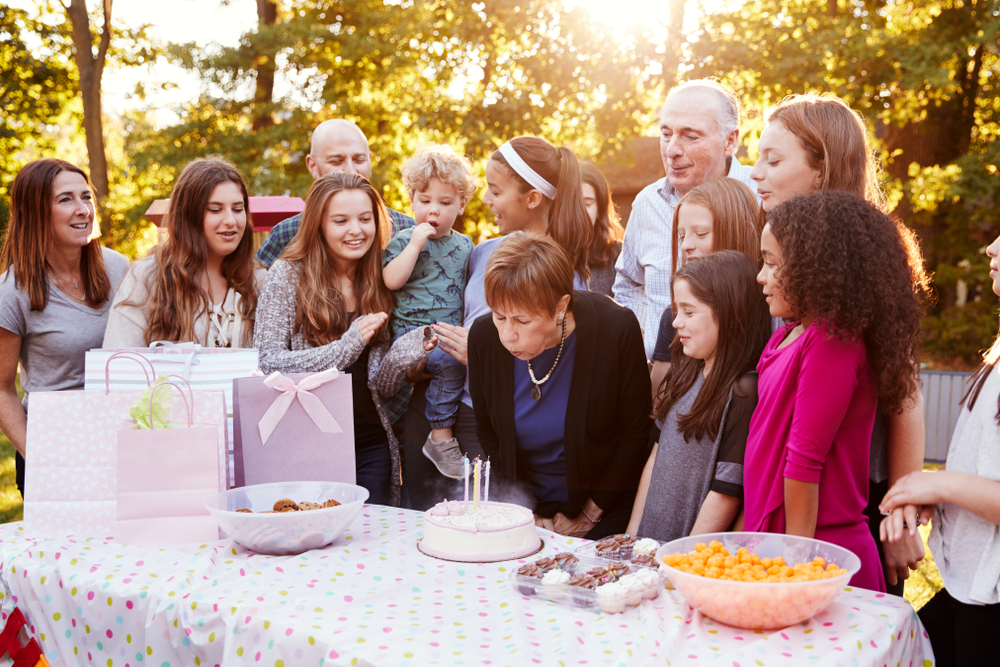 Pop Video Experience – Live the life of a popstar for the day as you make your very own music video! You and your family will learn a fun, choreographed routine to a song of your choice and receive make overs from the professional make up artist to get you camera ready. Then it's time to slip on that fancy dress and dance and lip sync your hearts out as you perform like your favourite band or singer! The director will guide you through the video, so you know you're going to get a great end result when the DVD turns up in the post!
Afternoon Tea – This indulgent experience is one that the whole family will enjoy. After all, who doesn't like tucking into tasty food with their favourite people? This British tradition is available at a range of eateries from fancy hotels to chain pubs. Wherever you choose, you can expect to chow down on some delicious sweet and savoury goodies including feather-light finger sandwiches with a range of fillings, pastries, cakes and scones oozing with clotted cream and jam. You'll wash it down with tea or coffee or you can even add a glass or two (or more!) of prosecco for the adults to make things that bit more special.
Treasure Hunt – Explore Birmingham as this mobile adventure app guides you around the streets and landmarks via GPS. Learn all about England's biggest city, home to Cadbury chocolate, the mighty Bull Ring shopping centre and more parks than any other European city, as you answer brain-teasing questions and complete photo and video challenges that'll have everyone laughing. You'll learn all about local history, celebrities, sports and more, meaning this treasure hunt is a great way to make sightseeing interactive. You can even split into teams to make things competitive with each group's progress updated on the app's live scoreboard.
Boozy 40th Birthday Activities in Birmingham
A drop of the good stuff always makes things that bit more special. Treat yourself with one of these boozy 40th birthday in Birmingham: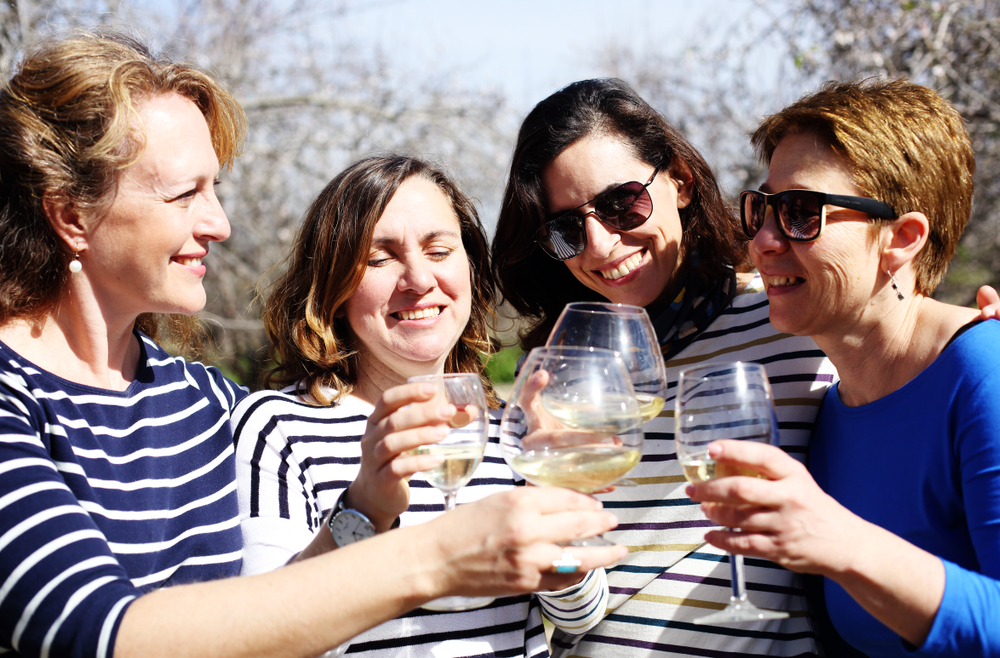 Bottomless Brunch – Does the combination of delicious food and free-flowing drinks sound right up your street? We bet it does! Sit down to a slap-up meal accompanied by totally unlimited glasses of alcohol or soft drink throughout your sitting. Las Iguanas in at the Arcadian Centre offer a Latin American twist on things that'll really get your mouth watering. Each of you will pick two courses, a starter and a main, from a big set menu including a range of dishes from Classic Burgers to Veggie Chilli, Breakfast Burritos to Nachos. Don't forget, you'll also have those bottomless drinks to enjoy with a choice of prosecco, beer and soft drinks.
Cocktail Making – Don't just drink the cocktails, learn how to make them with an interactive masterclass. This popular activity is available at a range of top watering holes including Revolution, Las Iguanas, Dirty Martini and more. Whichever venue takes your fancy, your fun session will be led by a professional mixologist who'll show you the tricks and tools of the trade before you get hands on and make your own concoctions. They'll also lead competitive games to get everyone involved and laughing. You'll get to drink everything you make with a few more samples and some snacks thrown in.
Bierkeller Gold Package – This brilliant Bavarian bar is popular with hen, stag and birthday parties so expect a raucous environment and plenty of fun. This value for money package includes entry, cloakroom, drinks, waiter service, a meal, live entertainment and a DJ for an unforgettable night out. You'll get two drinks each, a shot and two pints of either cider, wine, beer or cocktail as well as a tasty German meal in the form of a pretzel, bratwurst in a brioche roll and fries. A live oompah band will get everyone in the party mood before a DJ finishes your night out on a high.
Chilled out 40th Birthday Activities in Birmingham
Your 40th birthday in Birmingham is all about you! Treat yourself to some quality time with friends, family or a loved one with these laid-back activity ideas: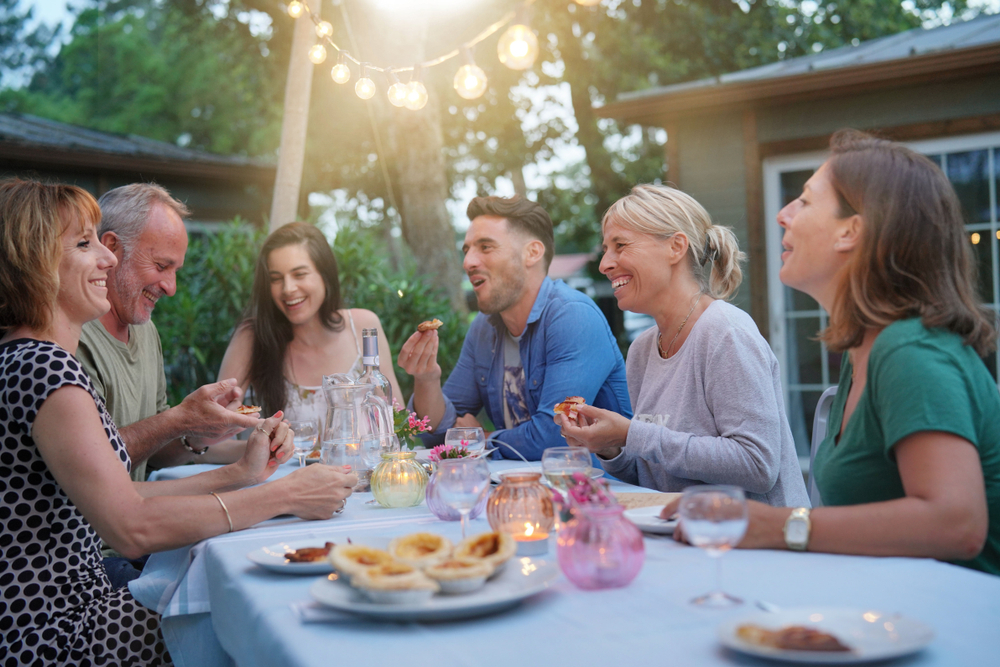 Chocolate Making – This mouth-watering session is led by a professional chocolatier (what a job!) who'll teach you everything you've ever wanted to know about the wonderful world of chocolate making in a laid-back atmosphere. After a demonstration from the chocolatier that shows off the best tricks and techniques, you'll try your hand at cutting, dipping, decorating your own choccies, enjoying some mouth-watering samples along the way. Best of all, you'll get to take home all the tempting treats you make in a little goody bag to tuck into at home…well, if it makes it that far!
Gin Masterclass – Without a doubt, gin is the drink of the moment. Why not a couple of hours indulging in everyone's favourite tipple with a gin masterclass? You'll learn all about this delicious drink, enjoying two gin-based cocktails but you won't just be sipping gin, you'll also learn how to make (and drink!) your very own gin cocktails. Get creative as you blend gin with a range of tasty mixers. Cocktail making games inject some more fun into your session and your choice of Latin American tapas helps to line those stomachs after all those drinks!
Pizza Making – Do you love pizza? Let's face it, who doesn't! Why not learn how to make this popular Italian dish at Bella Italia? One of their professional chefs will perform pizza making demonstrations before it's your turn to toss and knead the dough, smothering it with a range of fresh and tasty toppings. You can top it with anything you like, whether you like it meaty, veggie or to have a combination of both. Once cooked, you'll sit down to eat your pizza alongside garlic bread and gelato. If that's not enough, you'll also enjoy unlimited prosecco, beer or soft drinks for two hours!
Active 40th Birthday Activities in Birmingham
You're never to old to enjoy adrenaline rushing through your veins! If you're a thrill seekers are just fancy trying something to get everyone's hearts pounding, check out these activities: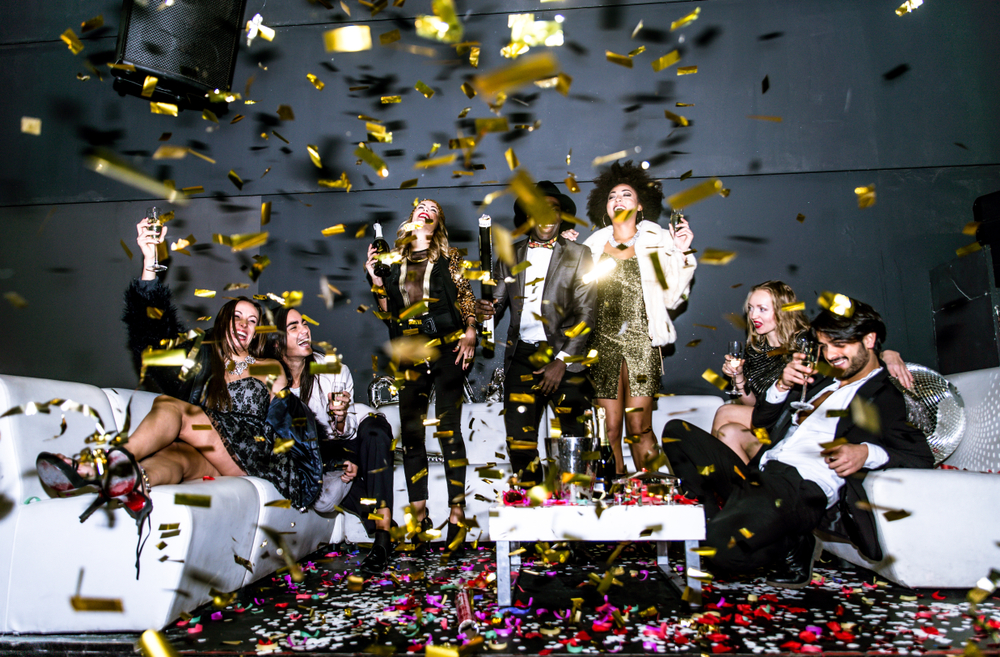 80s Dance Class – Indulge in some serious nostalgia and relive one of the best decades of all time, the 1980s, with this fun dance class! A professional dance tutor will take you under their wing, leading a lively warm up before teaching you icon 80s moves, from the running man to vogueing, to an irresistible cheesy soundtrack. How many will you remember from back in the day? These moves are then incorporated into a choreographed routine which you'll perform as a group in the end. To make things even more fun, why not come in fancy dress? We're thinking neon colours, leg warmers and big hair!
Bear Grylls Adventure Basecamp – Take on not one but four epic adventures to unleash your inner Bear Grylls. First up, you'll use your brain and teamwork to solve puzzles, crack codes and find your way out of the escape room in a set time. Nail biting stuff! Then you'll hit a range of targets with archery, trying to beat Bear's score. This is followed by a survival maze where everything goes dark and the walls start squeezing in. Will you be able to find your way through? Finally, there's an assault course that's sure to push you to the limit as you take on tricky ropes and high walls.
Go Karting – You're never too old to have a need for speed! Show off around the track as you put your pedal to the metal and reach speeds of up to 40mph in EVO 3 200cc Biz go karts. Get the whole family involved and get competitive as you race against each other, seeing who can set the fastest lap time and complete the greatest number of laps in the set time period. Winners will get a place on the podium, so you better bring your A-game. Whatever your experience or ability, this activity always puts smiles on faces.
Unusual 40th Birthday Activities in Birmingham
Stay away from the mainstream 40th birthday party ideas in Birmingham and try something weird and wonderful to make loads of memories as you commemorate your special day.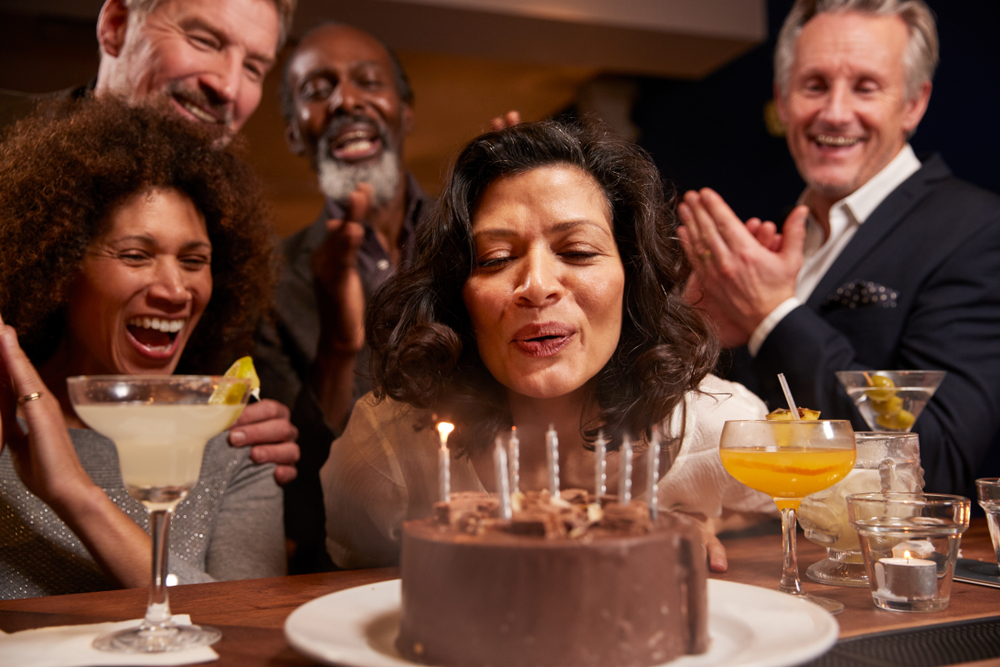 Zombie Bootcamp – This terrifying horror experience definitely isn't for the fainthearted! You'll be kitted out in SWAT clothing and handed realistic imitation firearms before being led into a 30,000sqft, two floor site by military-trained instructors. What awaits you is truly scary – a whole hoard of zombies who are hungry for human flesh! Your mission is to kill as many of them as possible and rescue survivors. Try to creep through undetected but if you come face to face with a zombie, you'll need to shoot them in the head or torso. If you shoot their limbs, they'll just keep on coming for you!
Nude Life Drawing – If you like the sound of 40th birthday party ideas in Birmingham that are a bit cheeky, this is a hilarious option! Gather your friends and head to this private venue where a professional art tutor will teach you all about drawing the lines and curves of the nude human body. You'll have your very own, real-life, nude male or female model to draw who'll pose before you very eyes. Draw everything you see on to the paper in front of you and, yes, we do mean everything! You can even ask the model to judge who's created the best likeness and pose for photos at the end.
Narcos: Ultimate Airsoft – This energetic activity is a must try for fans of Narcos. Don't be fooled by the word 'soft' in airsoft. This is a rough and ready activity that's full of excitement with M4 Tippman guns that really pack a punch! Your group will split into two teams to compete against each other. One team will be the Mexican cartel and the others will be the law-enforcing DEA. You'll get smoke grenades, flashbangs and shotguns as each team fights for survival and either takes or tries to free hostages.
Want more 40th Birthday Party Ideas in Birmingham?
We've got loads of brilliant 40th birthday ideas in Birmingham that'll make your special birthday be one you'll remember forever. Have a browse now and see what takes your fancy. Whatever your taste, budget or who you want to celebrate with, we've got something you'll love.