In 2017, I got married a week before Christmas. We invited 16 guests (parents and siblings only), spent just £3,500 and had the very best day of our lives. It was a day filled with festive magic, turkey dinners, twinkling lights…and love. With the current backdrop of rising costs and sky-high utility bills, I thought I'd share a few cost-saving tips to make sure that your Christmas wedding doesn't break the bank!
1. A small group of guests makes for an intimate affair
The number one cost-saving tip from wedding planners is - unsurprisingly! - cut down your guest list. It sounds harsh, but consider who you really want to be with you on your special day. Make sure that you're going to have enough time to be present, soak up every moment, and spend that majority of the day with the person you're marrying, rather than being apart for most of the proceedings catching up with Great Aunt Mildred, who you haven't clapped eyes on since you were a teenager.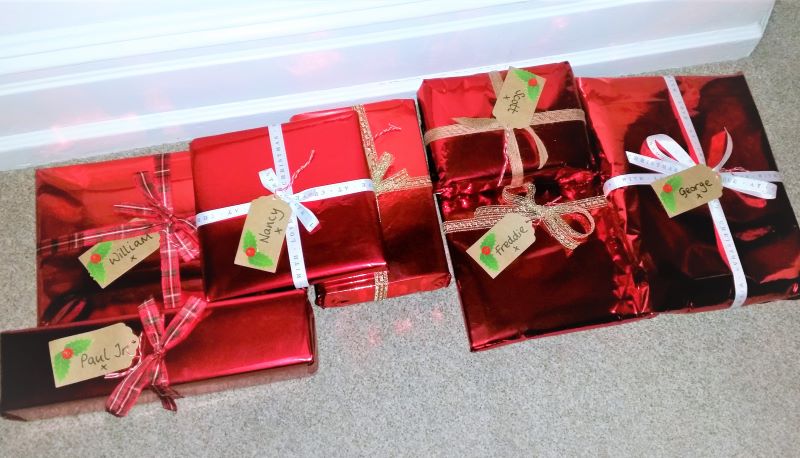 2. Replace favours with personalised Christmas gifts
Think of something personal, meaningful and reasonably priced for each guest. Wrap items up lovingly in wrapping paper that matches your wedding colour scheme, add ribbons and hand-written tags, and pop gifts on the table, one per seat. No need for printed seating plans, name tags, or expensive generic favours - guests will love walking around the table looking for their gift. And because it's nearly Christmas, make sure you announce loudly on more than one occasion that these gifts are in place of - and much more special than - presents to open on Christmas day!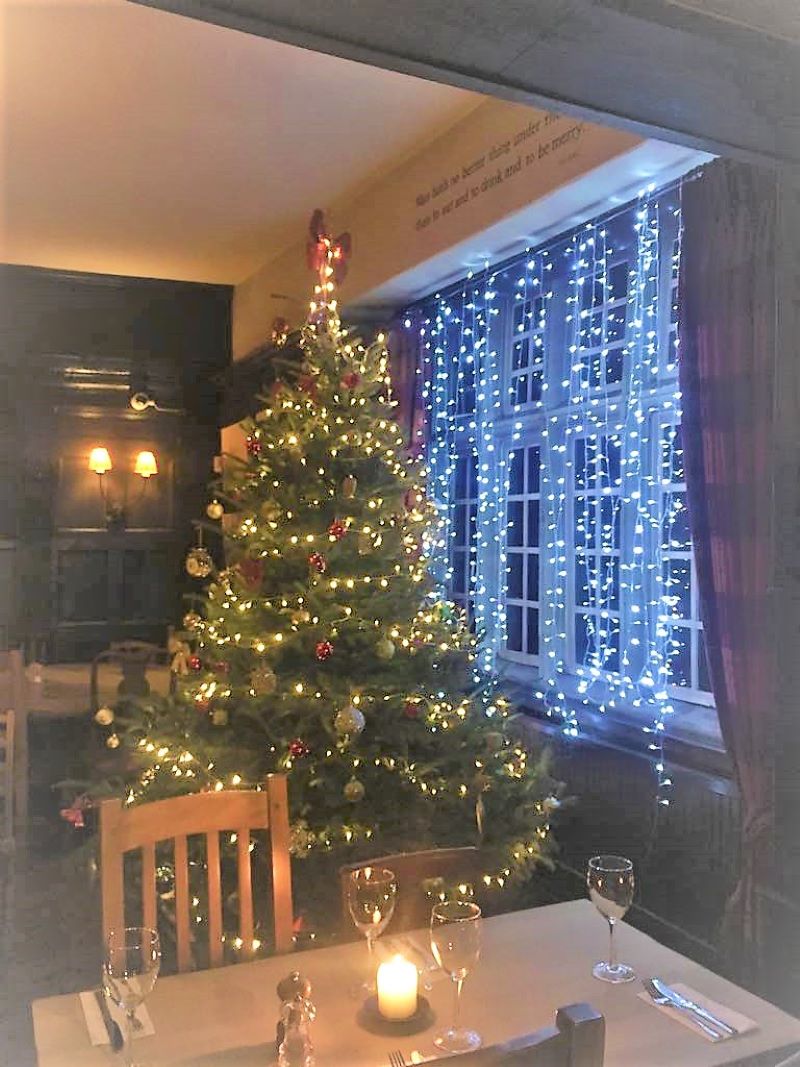 3. Christmas decorations at the venue remove the need for flowers
Pretty much every bar and restaurant makes an effort with festive decs, adorning ceilings with twinkling lights, spraying fake snow on windows, and hanging glittery baubles on Christmas trees. When you book your venue, make sure that they're planning on going all-out-festive with their December décor, and then think no more of it and simply turn up! So much money can be saved if you bypass flower arrangements, and no one will even notice, because they'll be too busy gazing at the pretty lights.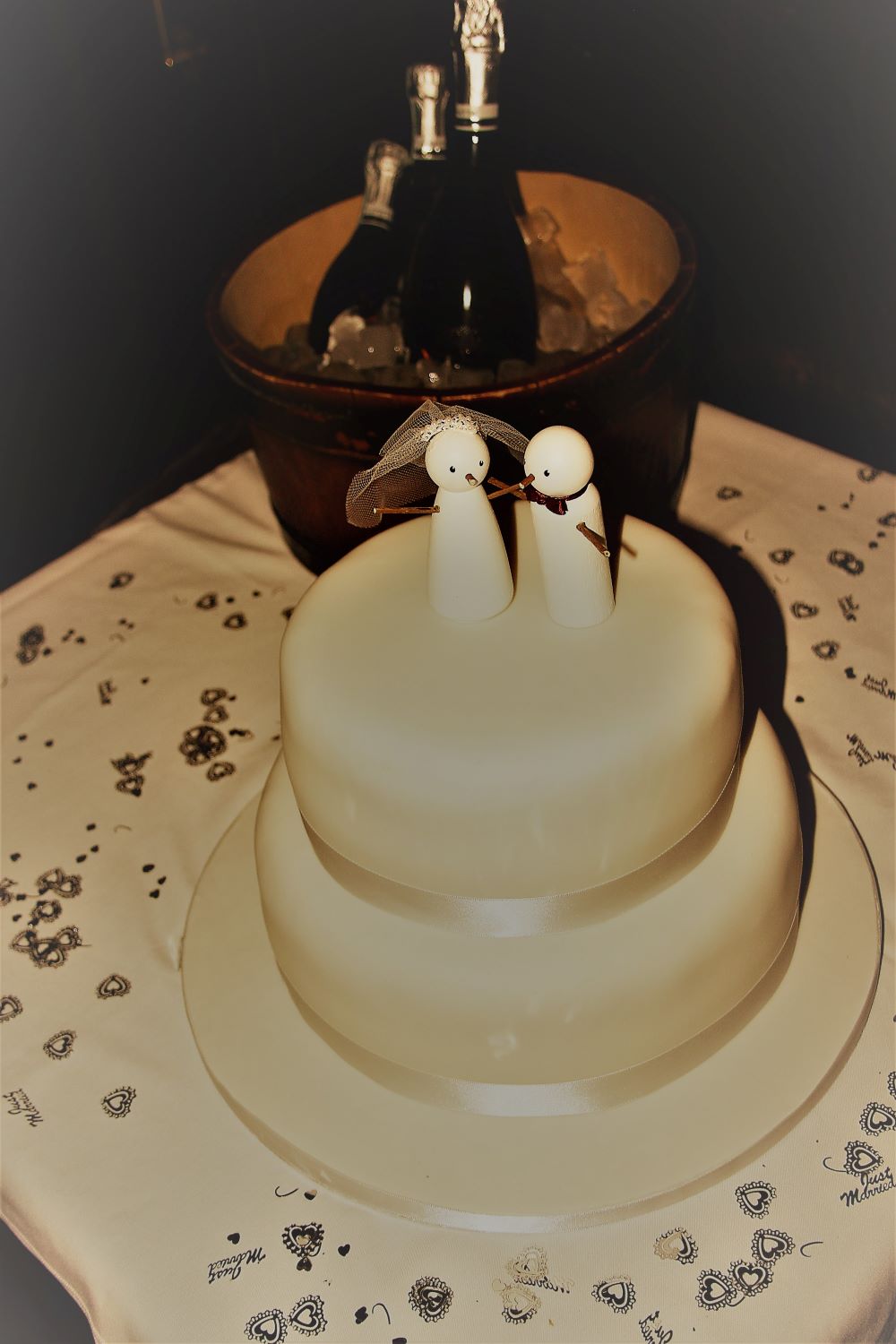 4. Transform a simple white cake into a snow scene!
We chose to spend out on a professionally baked cake because we wanted red velvet rather than traditional fruit or white sponge - but basic white iced cakes in the supermarket look very slick these days and can be snapped up for £10-£30 a layer. Simply stack them on top of each other using cake supports (can be bought online for a few quid) and - behold! - a magical winter wonderland awaits your choice of topper. We stuck with the snow vibe and ordered these gorgeous little snow people, who sit on our mantelpiece every year to remind us of our special day.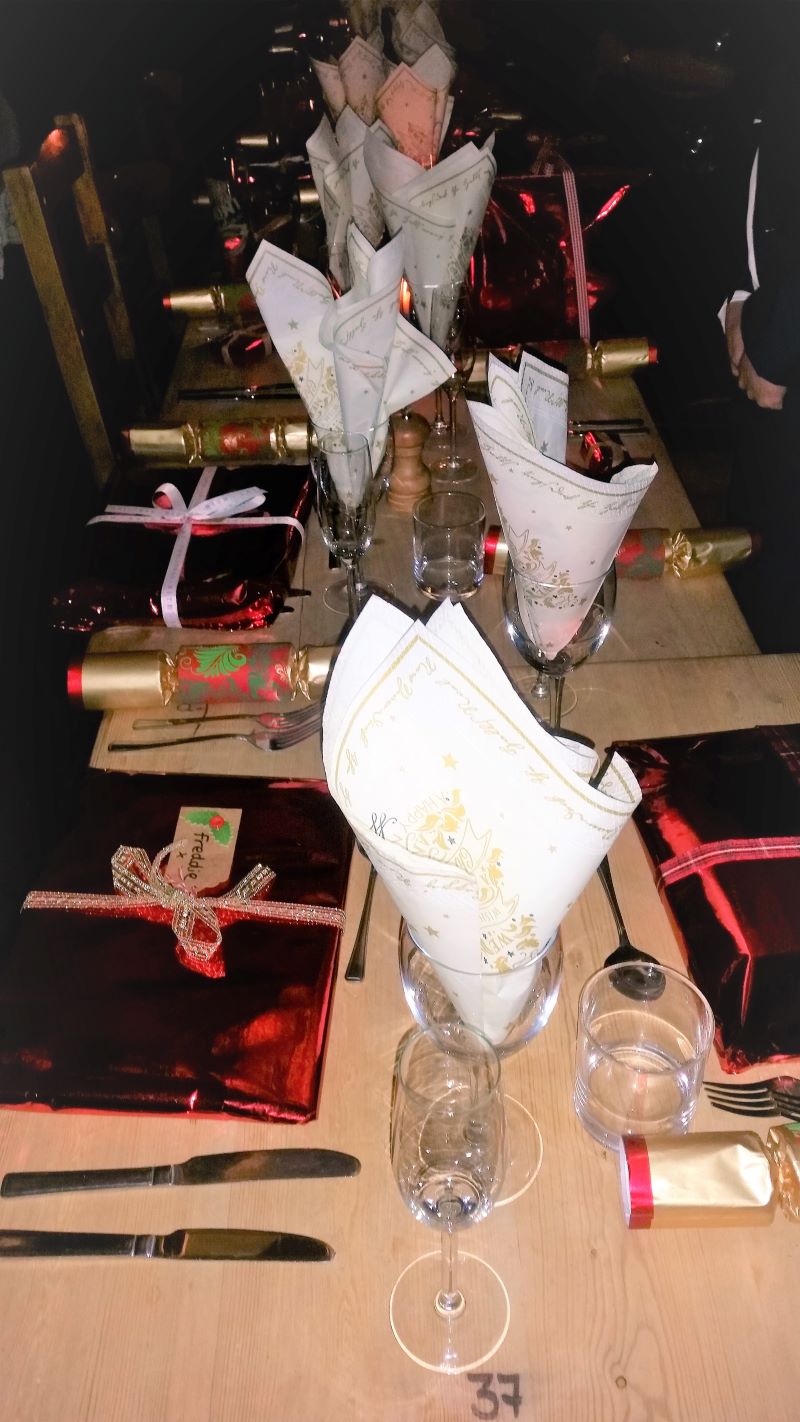 5. Decorate the table with crackers instead of expensive flower arrangements
This is great fun for younger guests, and gets everyone in the Christmas mood on arrival! Most supermarkets sell recyclable crackers now, so you can avoid irresponsible plastic toot, plus everyone gets to wear a silly hat and tell terrible jokes. Christmassy napkins cost just a few pounds, versus expensive cloth napkins - and again, you can source recyclable ones in various colours from most supermarkets, or from an online stockist.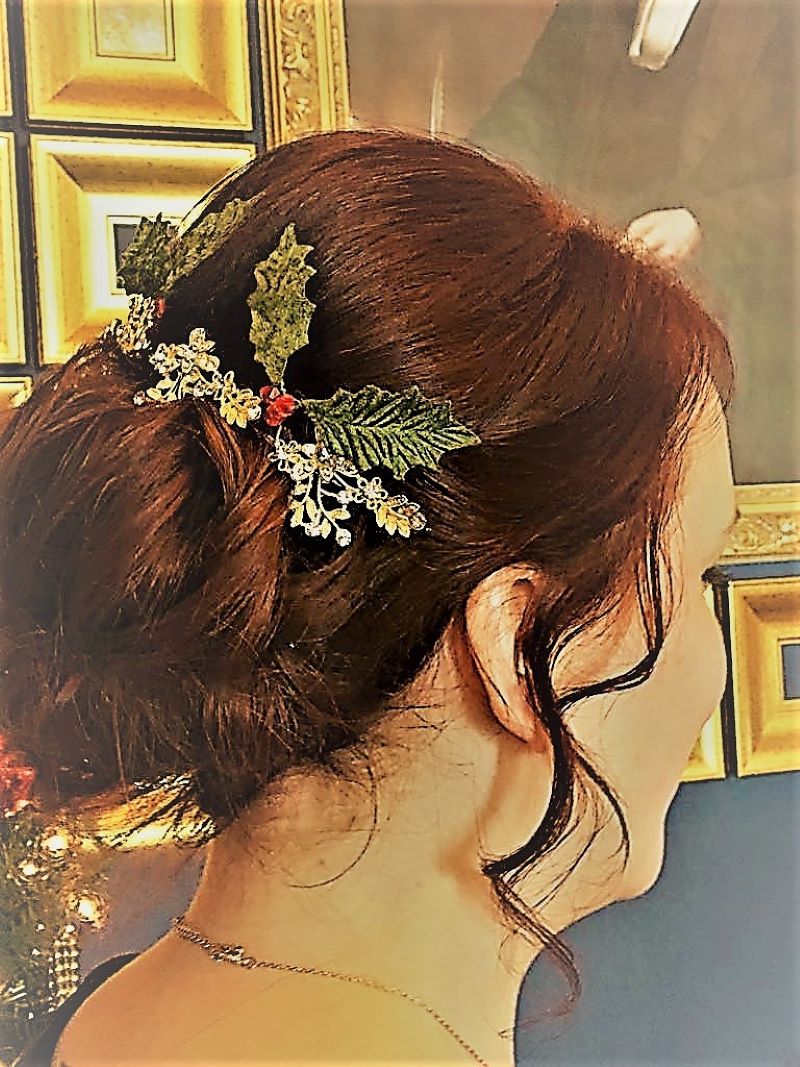 6. Sprigs of holly make for festive buttonholes and inexpensive hair decorations
Many of the wedding hair pieces I came across were £50+ so I changed tack and found some delightful hand-made holly hair clips online for just a few pounds a piece. Check out marketplaces like Etsy to support independent businesses and you're more likely to find unique items that will stand out. You can wear them again and again each year at Christmas, rather than having them wasting away in a memory box for the rest of your days. We asked a local florist to cut down one big sprig of holly into smaller bunches for buttonholes and provided every guest with one to wear. The cost was negligible versus over-priced wedding flowers.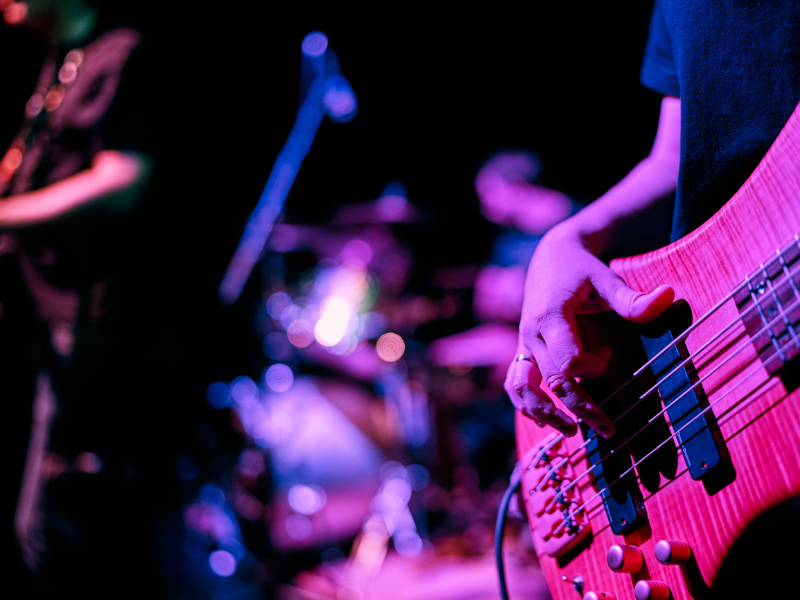 7. Choose a venue that already has Christmas entertainment
Lots of pubs, bars and restaurants arrange entertainment during December, so you may be able to piggyback off this to add another dimension to your day/evening. We were lucky enough to have a live brass band playing in the main room of the pub, on the same night as our wedding. It wasn't planned prior, but just as we cut our cake, the band started up a lively rendition of 'Jingle Bells' which led to an impromptu first dance! If you choose a date where there's no entertainment booked, talk to the venue in advance about playing your favourite Christmas playlist - guests will not be able to resist shimmying and singing along to the ol' festive tunes!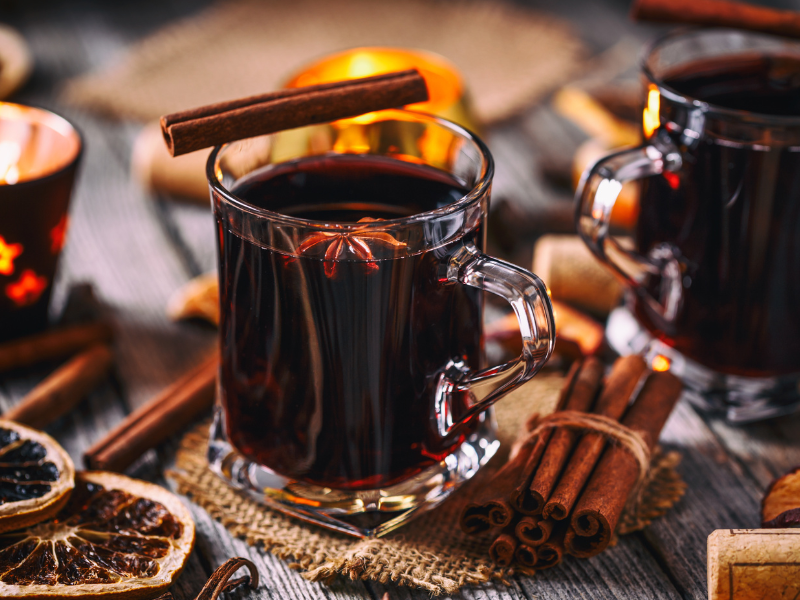 8. Serve a vat of mulled wine as an inexpensive welcome drink
Drinks packages for weddings are invariably overpriced. Consider pre-ordering a vat of mulled wine, and let guests ladle their own on arrival. This can create a talking point, warm everyone up after their journey to the venue, and there'll be plenty to go round, without doing too much damage to your wallet.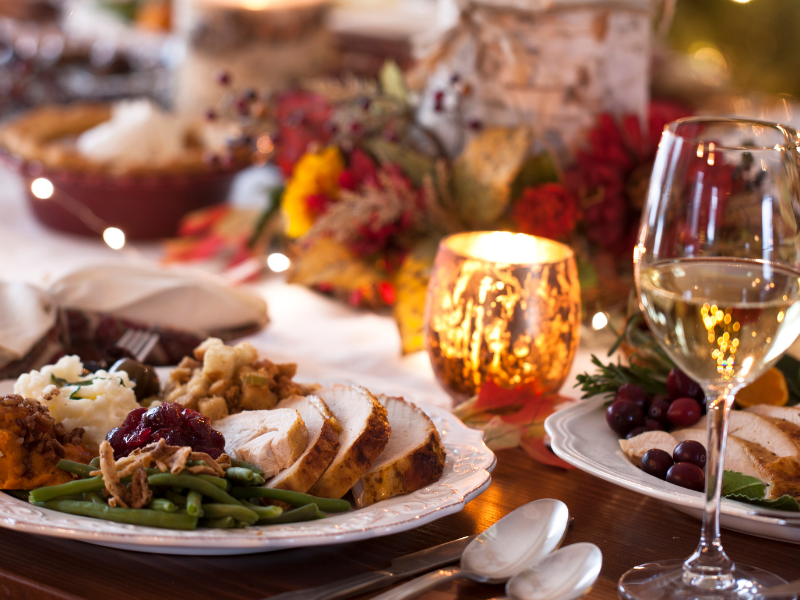 9. Choose a pub or restaurant that's already serving a festive menu
This way, food costs won't get hiked up just because you mention the word "wedding". Most venues have set two or three course menus in the lead-up to Christmas, which are competitively priced and just the right level of 'fancy'. Everyone loves festive fare so you can't go wrong, plus vegan, veggie and gluten free options are fairly easy to accommodate with a roast dinner. Most venues ask guests to pre-order their choices during the festive season, which makes a welcome change from being served a tiny, over-priced pigeon breast upon sitting down at your mate's wedding breakfast, despite the fact you've been vegetarian since you were eight.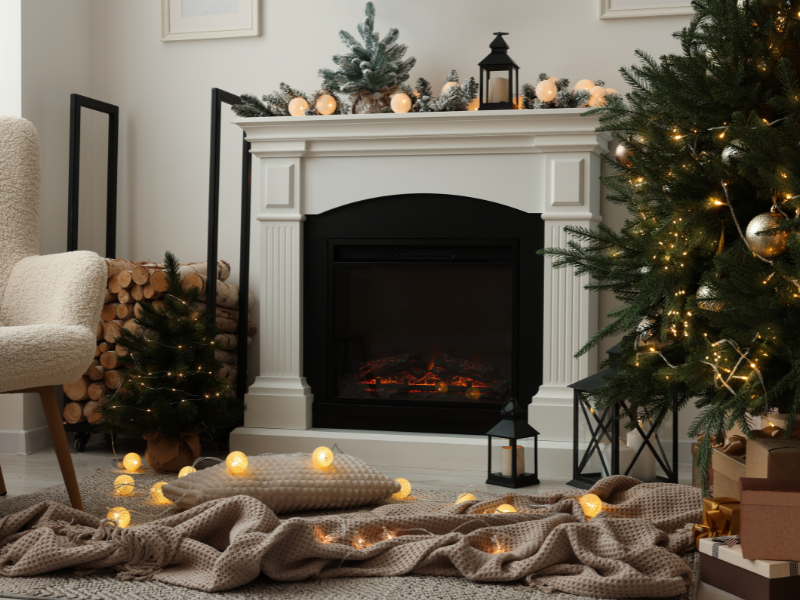 10. Enjoy a cosy, cost-free Christmas day for two
If you've seen the whole family in the lead-up to December 25th, you'll be able to have a guilt-free, low-key Christmas day with your new husband or wife! Stock up on supplies for two people (rather than the usual 20), agree in advance that your wedding is the only gift you need, and snuggle up together for your first magical Christmas day as a married couple.