During our new digital age, we've seen a number of our favourite party games move online. This means we can celebrate special occasions from the comfort of our own sofas and (virtually) meet up with friends from all over the world. It even saves a few pennies too!
The murder mystery is no exception. This classic whodunit style game has taken on a whole new life of its own now that you can play it online. You'll find new storylines, new characters and, sometimes, there'll even be actors who'll help personalise your experience.
What is a virtual murder mystery?
A virtual murder mystery is a fun and interactive puzzle-solving game. If you love Sherlock Holmes or think you could be the next Poirot, this is the virtual activity for you. You could be solving a murder or hunting down a rogue agent. Whatever it is, this is the chance to let your imaginations run wild.
Traditional murder mysteries often take place at parties and in-person. You'll often be given a character profile, a small script and a recommended food and drinks menu. It's a bit like a dinner party but with a murder thrown in!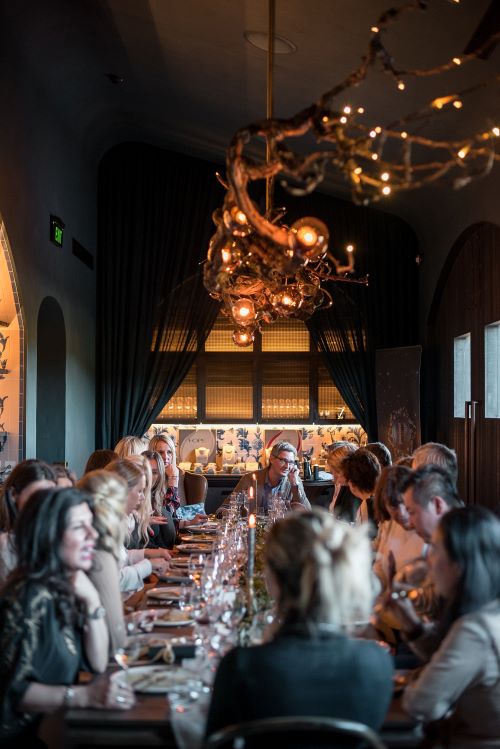 How does a virtual murder mystery work?
When it comes to virtual murder mystery parties, things are a bit different. Instead of inviting your friends round to your house, everything will take place via video call. This means you can invite people from all over the world and you won't have to worry about feeding everyone!
To book a virtual murder mystery, simply head over to our virtual experiences page and browse our listings. You'll be able to pick a date and the number of people you'd like to attend.
Once everything is booked, simply wait until the time of your event and get your detective hats on!
What occasion is a virtual murder mystery good for?
Any occasion! A virtual murder mystery is ideal for hen parties, stag dos, team-building events and birthday parties. They are also a great way to bond with friends or simply do something a little different with your family. And, after the year we've had, a bit of escapism is certainly needed.
How much is an online murder mystery game?
Online murder mystery games range from £8 per person to £350 per group. Make sure to check our individual listings for more information.
How many people can attend a virtual murder mystery party?
The number of people who can attend your virtual murder mystery party will depend on the individual activity. For longer games with actors, there might be a maximum of 50 people. For smaller games that take place via a special platform, you can have a minimum of two people playing.
Do I need to dress up for a virtual murder mystery activity?
That depends on you! If you're celebrating a special occasion, you might fancy dressing up and making an evening out of it. You can get the stag to dress up as the funniest character or you could all dress up in the era that the story is set in.
However, if you just want to relax at home in your PJs, then go for it. It's important that you wear whatever makes you comfortable.
What are the best murder mystery experiences?
We have a handful of fantastic murder mystery experiences that are sure to test your logic skills, your interviewing techniques and give you and your friends an evening to remember.
Duration: 90 minutes. Price: £530 per group.
The narratives: Murder at the Manor and Death and the Maiden Voyage. Each plot is professionally written and packed full of jokes and surprises that have been tried and tested many times.
This virtual murder mystery experience takes inspiration from the classic games that you might have played at dinner parties — but with a comedy twist!
Ideal for large groups, this game includes an actor who'll be your host for the duration of the event. You'll each receive a party pack beforehand which will contain clues and a script. Once the event is ready to start, you'll join your host via a zoom link and get ready to play!
There will be two murders to solve, so make sure you listen carefully to your host and read out your lines when it's your turn to speak. Don't worry, there'll be nothing complicated, just a couple of lines each to keep the narrative going.
When you've uncovered the mystery, your host will leave, giving you the chance to stay and toast to your special occasion.
Book on to this virtual murder mystery activity today. Simply click here, choose your date and unleash your inner sleuth!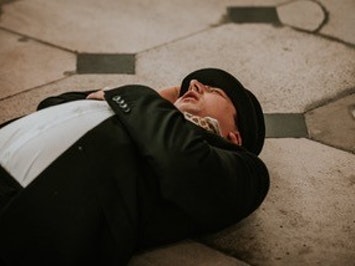 The Big Cat Murder Mystery
Duration: 70 minutes. Price: £8 per person.
The narrative: Tiger King has gone to jail, so the Big Cat Sanctuary has new ownership. However, somebody has taken a match to the entire complex and now there's an arsonist on the lose — along with some very angry cats!
This hilarious virtual murder mystery game is dedicated to everybody's favourite Tiger King. Remember the hit documentary on YouTube? Well, now you can re-immerse yourself back into the infamous Big Cat Sanctuary and find who burned the place down!
This game is ideal for groups as small as two and as big as 100. You'll watch recorded interviews from the different suspects and, heck, some will even give you a sing-song, so you know you'll be in for some giggles!
Do you think you have what it takes to delve into the crazy world of the Tiger King? Click here to get started.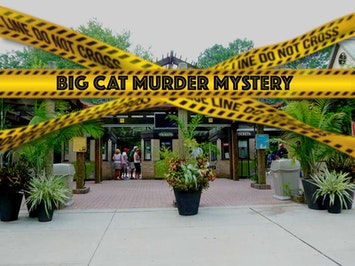 Duration: 90 minutes Price: £27.20
The narrative: You and your friends have been employed by MI5 and it's now your mission to track down an agent who has gone rogue. You'll need to collect evidence, track his car and identify the agent before it's too late.
This fun secret-agent themed virtual murder mystery is perfect for groups looking to work together and hone their sleuthing skills. There will be an actor who'll be your host for the event, along with game masters who'll provide clues along the way.
If you're ready to join MI5 and become the next special agent, make sure sign up today. You won't be disappointed!