If you were to ask me what ingredients would be needed to ensure a cracking afternoon out with my pals, food, unlimited fizz and no children in sight would be high up on that list (sorry kids, I love you but Mumma needs a break every now and then). Make that food cake and you've pretty much got me on a floral bone china plate. Afternoon tea with unlimited Prosecco has got to be one of the most appealing activities out there for those who crave a booze infused sugar kick.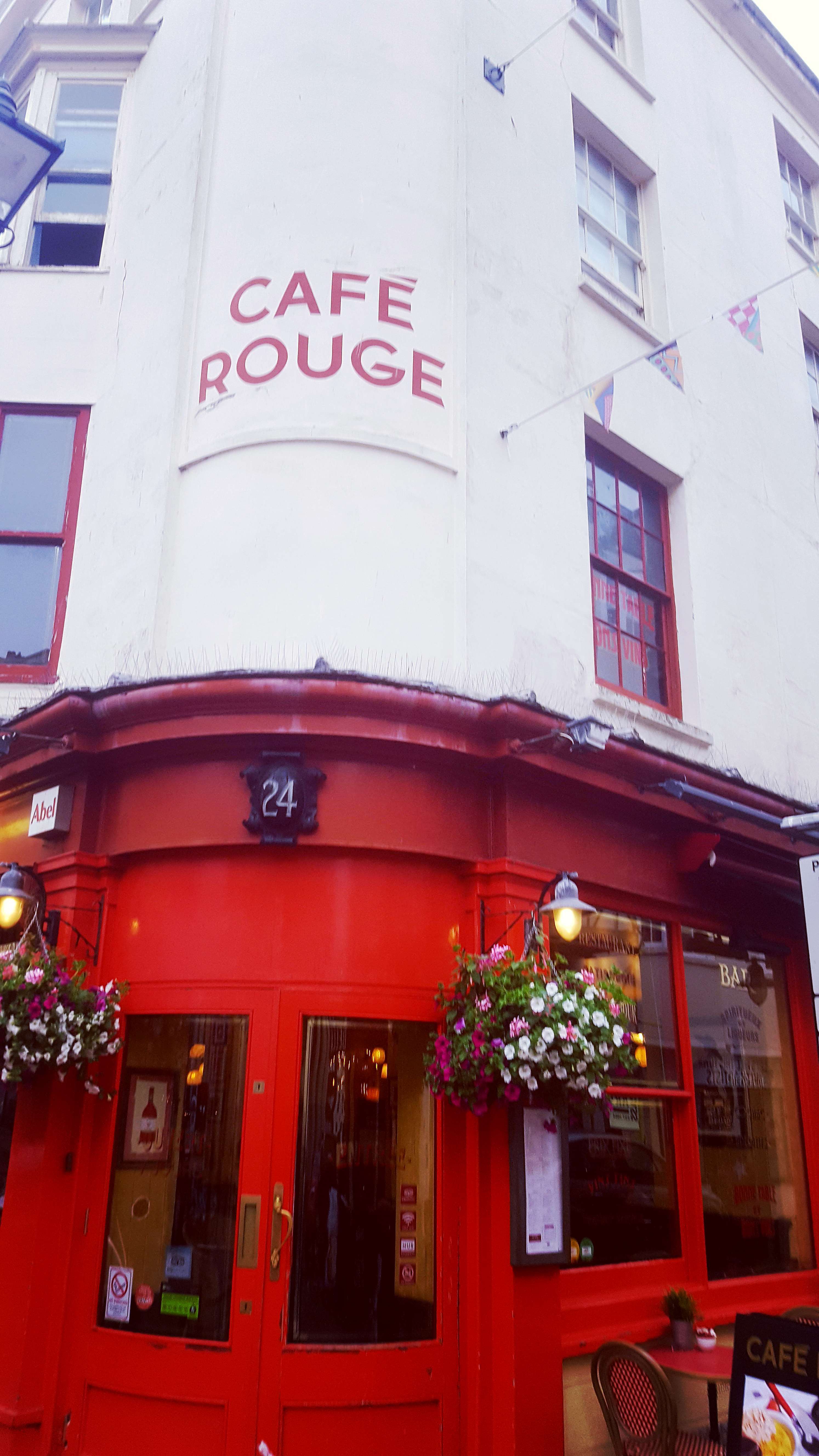 A Eurostar away from the City of Lights, tucked away in the Brighton Lanes, a skip and hop away from the seafront, stepping into Café Rouge is like stepping into an old Paris cafe. Far from chic, the slightly dated, eclectic décor, picture gallery walls, ornate drop lighting and dark wood panelling add to the traditional feel. Thankfully though, it doesn't carry a traditional Parisian price tag.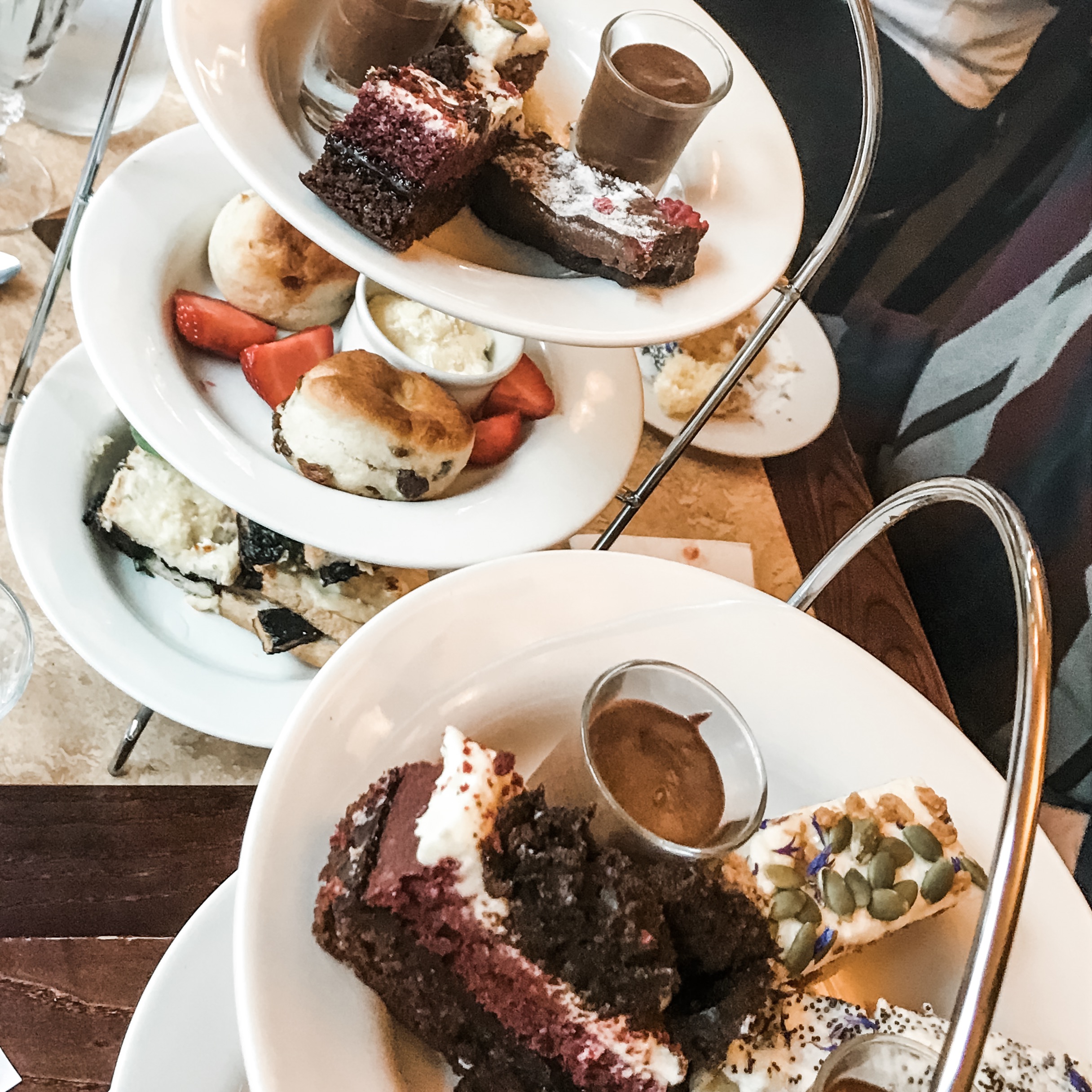 Café Rouge isn't somewhere I would naturally associate with afternoon tea, however with the ever-growing rise in popularity of this classic, indulgent pastime has come the rise in the number of bars, restaurants and cafés offering it as a dining option. Often with a creative twist on the conventional. Recently launched, Café Rouge have put their French stamp on what is a quintessentially English experience. What would the mother of Afternoon Tea the Duchess of Bedford think…? I reckon she'd be cool with it. After 180 years, it's ready for a shakeup.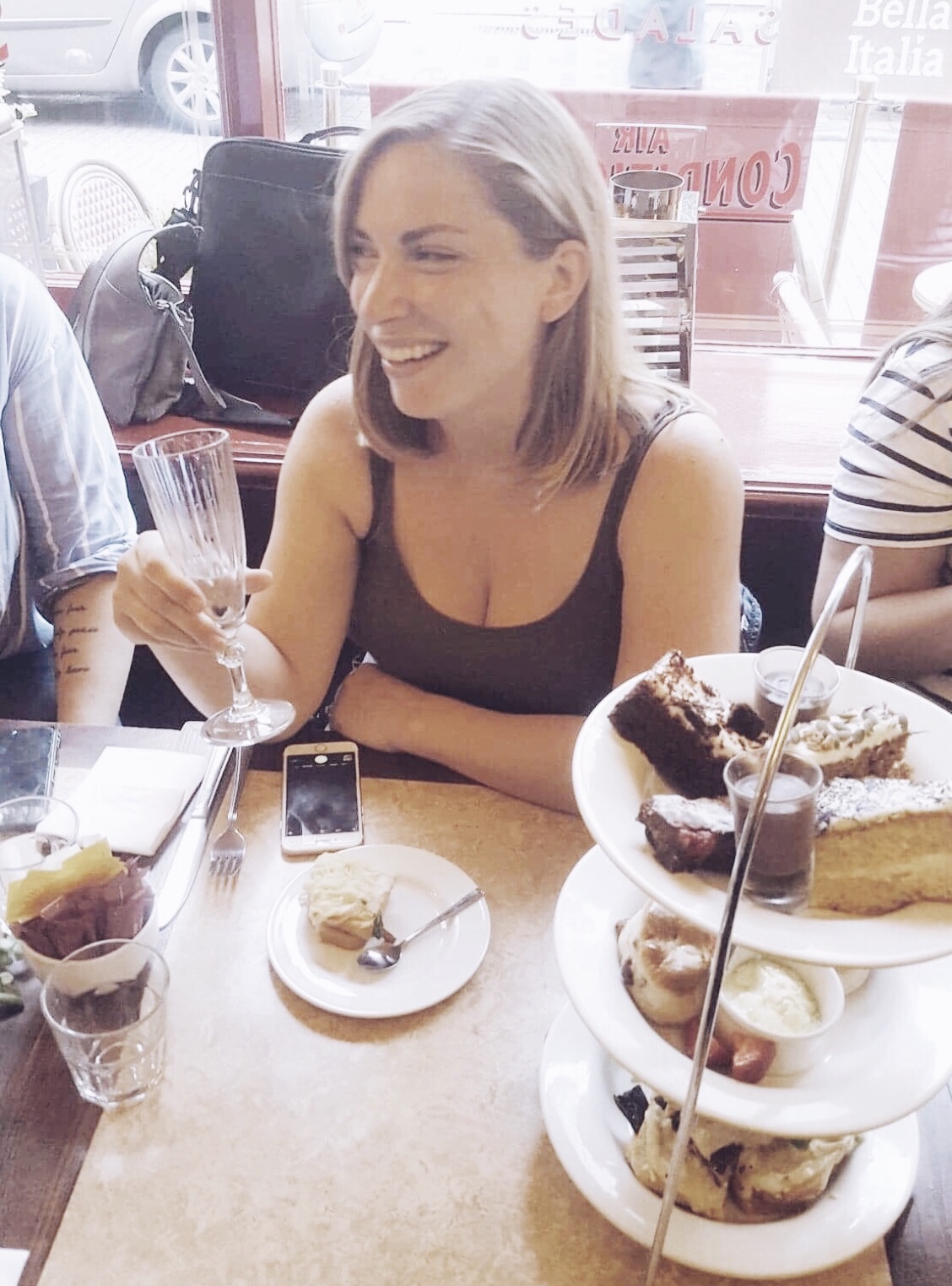 You won't find classic pastries, delicate macaroons or fruit filled millefeuille here. They aren't trying to cater for high-end customers or be something they're not. They're a chain of French themed restaurants that offer a casual dining option. The kind of place I would have, once upon a time, in a previous (pre-children) life, run into to fill my belly after a lengthy shopping trip on a drizzly Saturday afternoon. They're not offering luxury but are offering an affordable treat.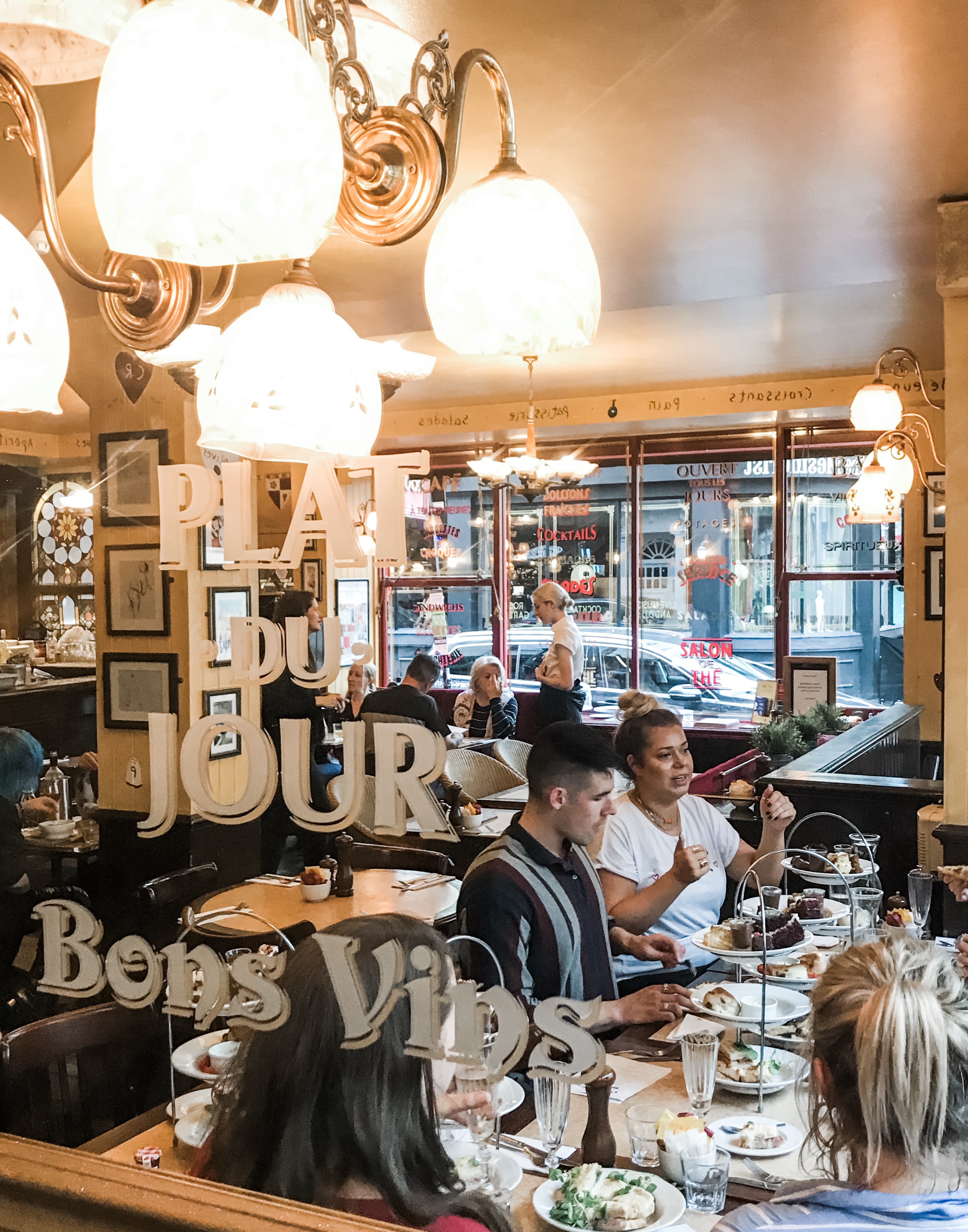 You'll find, Mouse au Chocolate (my favourite thing on the stand), chocolate, raspberry and coconut cake, and the three cakes that are top of most people's favourites list - chocolate red velvet cake, carrot cake and lemon cake. Can afternoon tea even be called afternoon tea without scones, cream and jam? No, I don't think so and for that reason, these are firmly on the menu too. Ok, so where's this French twist I hear you cry!? In the savoury option, that's where! You can choose from classic Croque Monsieur, a grilled emmental cheese and smoked ham sandwich on sourdough topped with bechamel sauce and more cheese, or the veggie option, the portobello mushroom monsieur, with baby spinach, goats' cheese and a drizzle of truffle oil. The savoury option went down a treat with our group and left-over cake was boxed and taken home.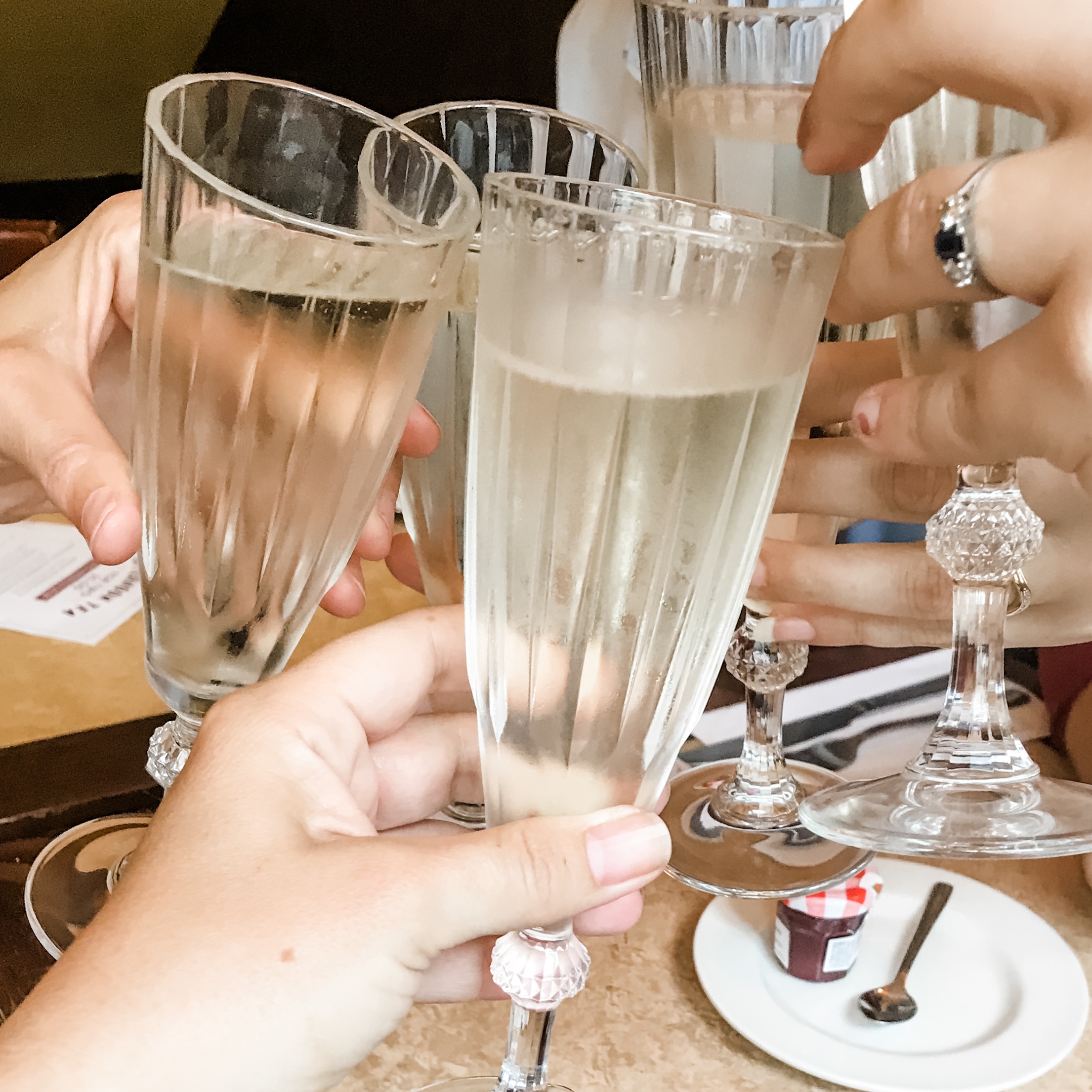 Not much tea was drunk on our visit it has to be said with the bottomless bubbly completely overshadowing the hot beverage choices available. I'm not sure our server got a full response when asking if we'd like tea before half full flutes were waved in her direction. I was a little sceptical on arrival as I wondered just how often the waiters would come around and top us up, but they were on it and often came back to replenish our bubbly beverages before our glasses were even empty.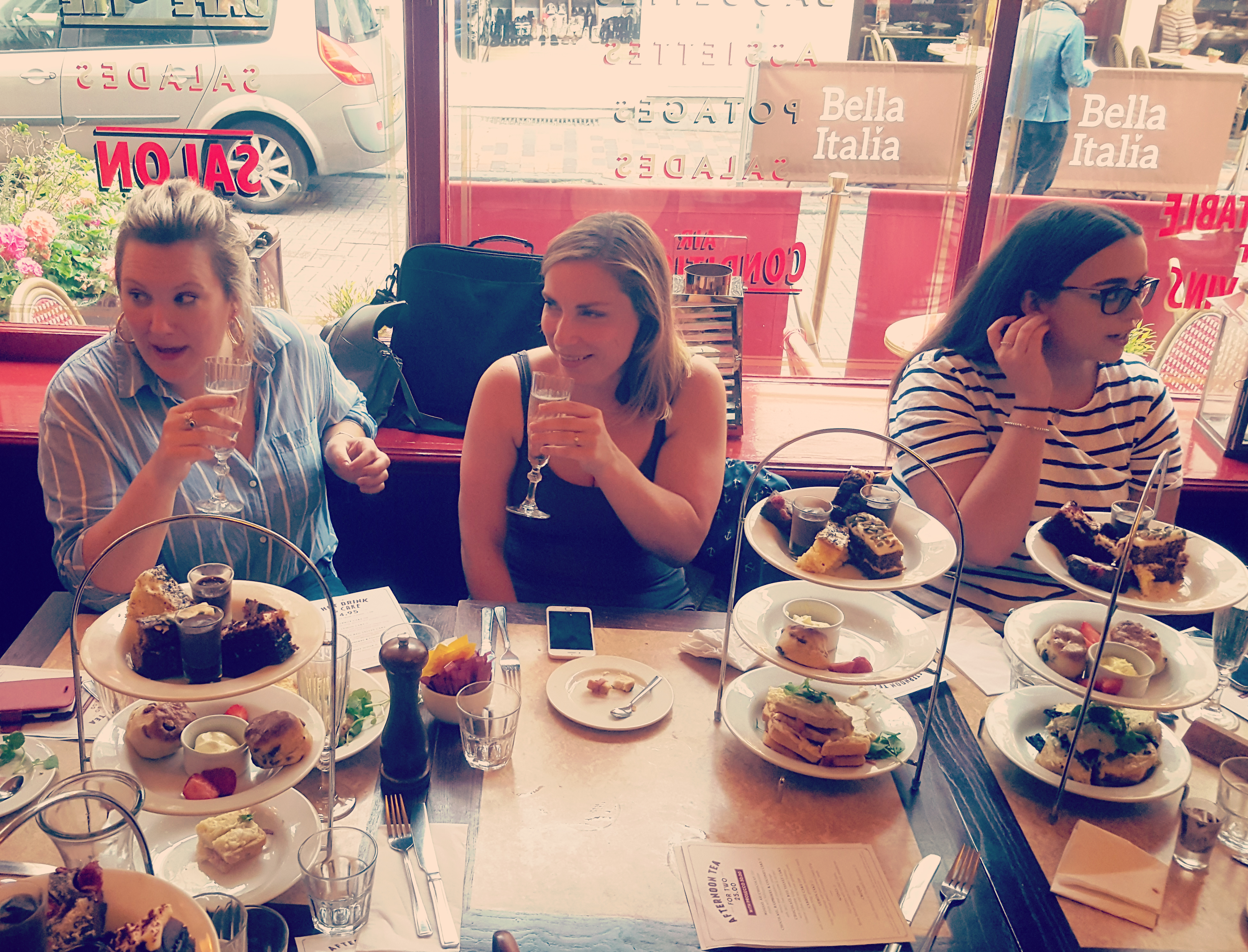 I left with a smile on my face and a fizz in my step. Café Rouge afternoon tea is available in various locations across the UK and can be booked now on www.fizzbox.com. Priced at £30pp.
This is the ideal Brighton hen do activity, with the afternoon tea in Brighton venue being one of many proving popular over the past couple of years.