Latvia is a beautiful Northeastern European country on the Baltic Sea and a great place for a stag do with loads of fun activities, interesting culture, tasty food and wild nightlife. Expect a gorgeous landscape of woods (54% of Latvia is covered in forest!), rivers (over 12,000!) and sea with historic architecture and some very cheeky nightlife. Your stag do in Latvia can be as crazy or as laid back as you like.
Why is Latvia Good for a Stag Do?
The capital city, Riga is known worldwide as a stag do paradise, known for its cobbled streets and old town area with buildings dating back to the 13th century. It's also home to some fantastic bars, restaurants and nightclubs where you can enjoy some drinks before hitting up one of the many strip clubs where you'll lay your eyes on some of the hottest girls in Europe!
Latvia has more than 500km of coast, boasting stunning, sandy beaches where you can top up your tan. The Latvian countryside offers beautiful scenery including woods and lakes that are perfect for some outdoor activities such as hiking and cycling. There are also plenty of castles dotted around Latvia where you can enjoy a pint or two while admiring their architecture. Visit the Venta Rapid (Europe's widest waterfall at 100-110m), go hiking in Gauja National Park (the biggest and oldest national park in the country) or visit the beaches in Jurmala; whatever takes your fancy.
Top 10 Stag Do Ideas in Latvia
Whatever your taste and budget, you'll find something awesome to do with the help of Fizzbox. We're packed to the rafters with epic activities, whether you want to do something boozy, sporty, naughty, adrenaline pumping or relaxing. Here's some of our favourite things to do for a Latvian stag do:
1. Beer Bike
Latvia is the perfect place to drink beer, and we've got the perfect vehicle for you and your mates to do it in. A beer bike will give you and your mates all the power you need to cruise through town, take in the top sights, and enjoy plenty of delicious Latvian beer! Sink pinks as you pedal through your chosen city's most famous sights. And don't worry about the steering, that'll be covered by the experienced driver who will get your group safely from A to B, leaving you to ride around in style! Are you ready to have all the fun of sightseeing without having to stop partying?
Have you got what it takes to be the next 007? Head to the shooting range and learn about what the locals do for fun in this Baltic country. You're going to feel like you've stepped into an action movie or video game as you get your hands on a range of epic weapons including a glock, pump-action rifle, margolin, kalashnikov saiga rifle and more. Feel the power of each weapon as you ready, aim and fire at a range of fun and challenging targets. Will you be crowned the sharpest shooter in your group?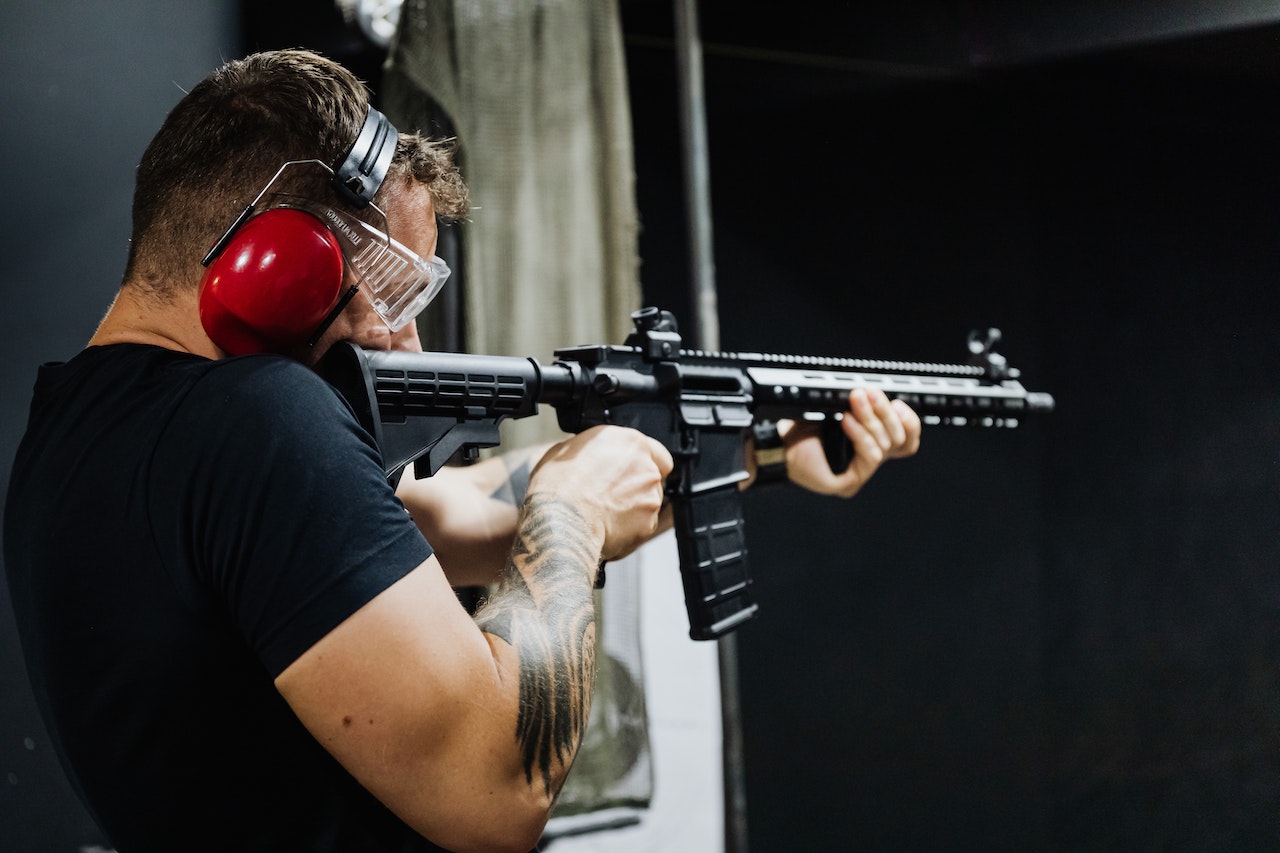 3. Bar Crawl
If you're looking for the best way to experience the nightlife in Latvia, then a fun and booze-packed bar crawl is the perfect choice! With an English speaking guide to show you around and plenty of top bars and pubs to choose from, you'll get the chance to meet some friendly locals and enjoy a tour of the country's most popular party spots. Some pub crawls even include nightclub entry, making your wild night out last until it's light out. Get ready to enjoy delicious drinks and a non-stop party atmosphere as you make memories that last long after you leave Latvia.
Ditch the traditional rules of the beautiful game and get bounced into a ball of fun with bubble football. Your kit will come complete with a giant, inflatable, one-man zorb to protect your head and upper body, leaving your legs free to run around in a hilarious way. Think giant lollipops on legs! You'll be split into teams to compete against each other and score as many goals as possible. Other players better watch out when you bounce and barge into them and they're sent flying! This wacky experience is guaranteed to be one of the funniest things you do this year.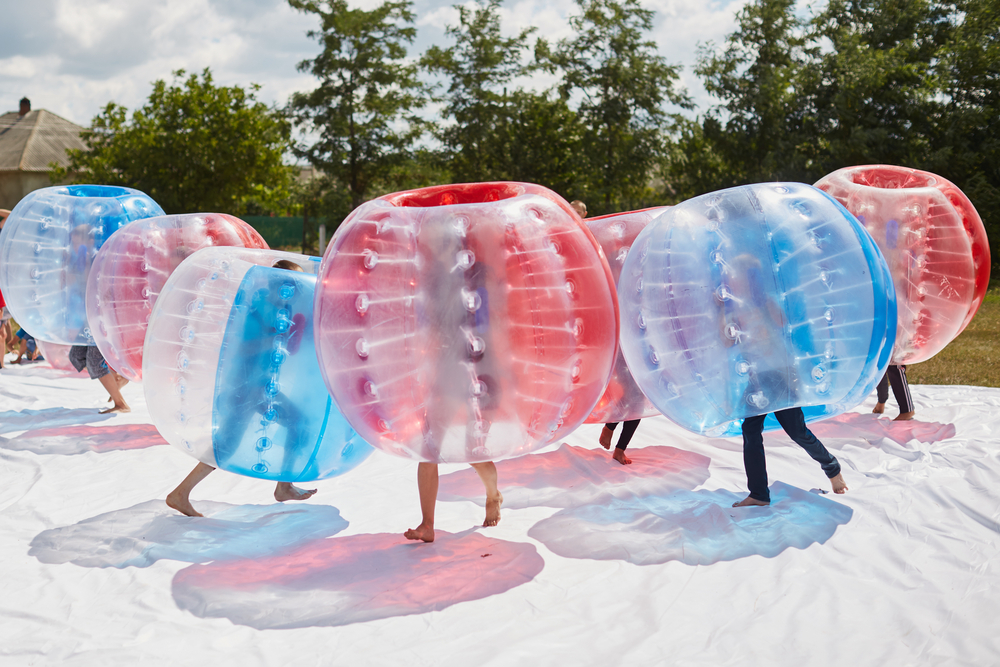 5. Paintballing
If you're looking to out-wit and out-run your stag party, then what better way than by playing paintball? This action-packed activity is sure to be a crowd pleaser with all the lads and is a great way to get rid of any pent up frustrations before you head out on the town! Get kitted out in safety gear, split into teams and then have an exciting game of cat and mouse, creeping through the battle zones and trying to sneak up on your enemies! Be prepared to watch your back and duck and dive for cover as you run for your life during this exciting activity.
6. Go Karting
Are you ready for high-octane thrills? Some of the hottest Latvia stag do action can be found on the track! Go-karts are fast and furious, allowing you to take your driving skills for a spin around an adrenaline-fuelled adventure where you'll do everything in your power to beat your mates. With plenty of hair-raising obstacles to navigate around and thrilling straightaways to rocket down, your adrenaline will be pumping throughout this experience. If you love fast cars and competitive action, there's no better stagtivity than go karting! Plus, you'll finally get to prove that you're the best driver in your group.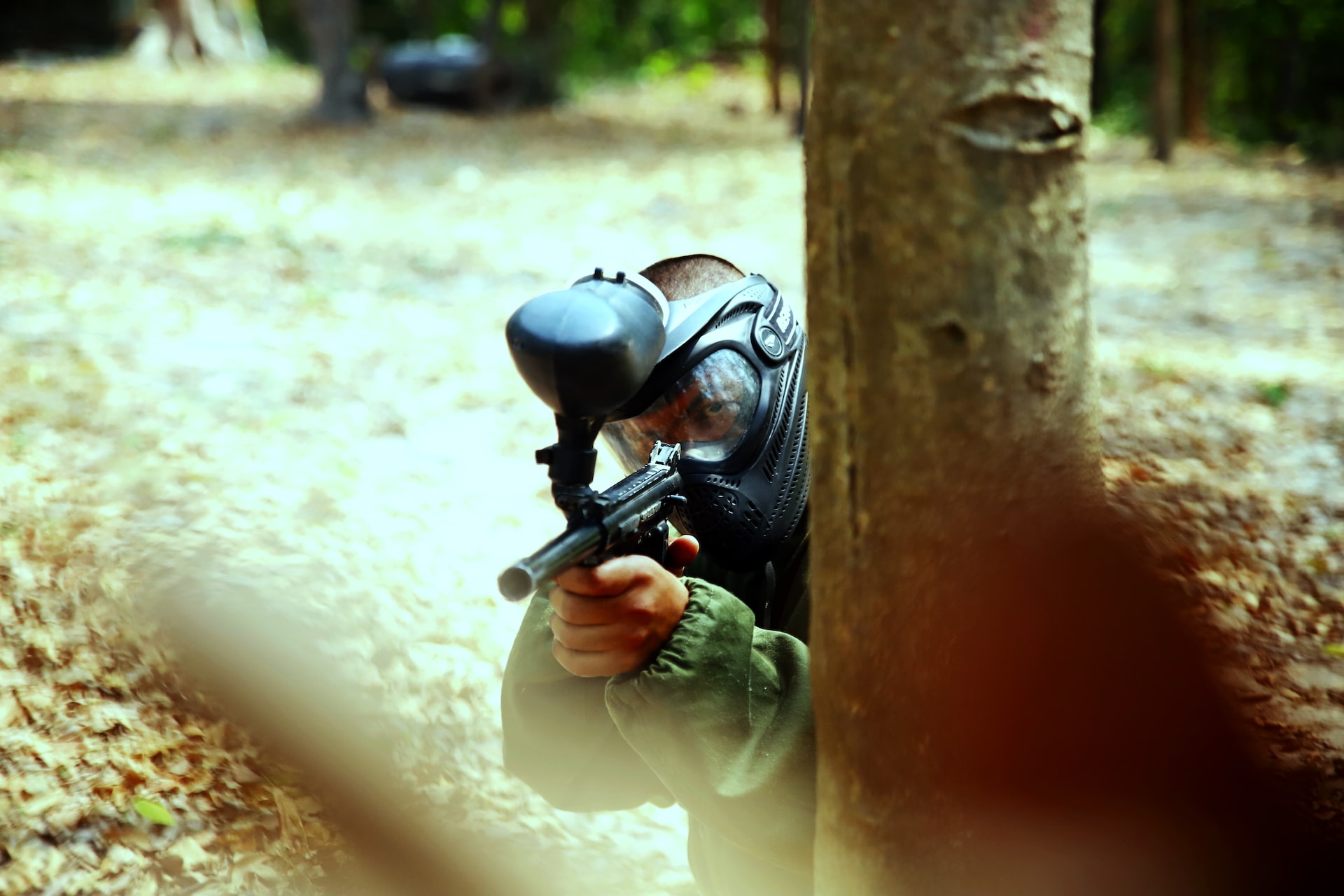 Latvia is full of amazing nightlife options, but knowing where to start and picking the right one can be tricky. So, let us do the hard work for you! We'll sort tickets and entry to the best nightclub in the city for your group, plus we'll provide you with an English-speaking guide to show you the way and make sure you all get in OK. Sounds good, right? The guides are experts on each city's party scene so they'll be able to recommend something awesome based on your wants and needs. So, what are you waiting for? Get your nightclub entry booked and get ready to celebrate into the wee hours!
8. Quad Biking
If you like your activities heavy on the action, you'll go mad for this crazy quad-bike ride, with its non-stop thrills and action. This is a great way to show off not just your need for speed but also your control,as you turn these bikes around the corners and across a variety of terrains including hills, mounds and muddy puddles. Full tuition will be given, making this fun experience suitable for everyone. Will you be crowned the quad king or will the others leave you in their dust? Whoever comes last gets the drinks in for the next big night out!
Need to blow off some steam before the wedding day? We don't blame you. And we have just the thing. A clay pigeon shooting session is a great way to get out of the city, enjoy the fresh hair and a little healthy competition as you learn some epic new skills. Test your accuracy with a shotgun as you shoot down clays as they fly through the air during this fun and entertaining countryside activity that manages to be laid-back and competitive at the same time. No experience is needed. Just come along and give it your best shot (pun intended).
10. Escape Room
Are you looking for a fun way to spend an afternoon? Then why not round up your mates and try one of your chosen city's top escape games? Your quick thinking will be put to the test as you play detective and hunt for clues, codes, puzzles and riddles to solve as a team. You'll go into the room, hear the timer ticking and get to work. There are always surprises on the way. Escape rooms are great fun, whether you fancy yourself as a modern-day Sherlock Holmes or just fancy a challenge with the lads.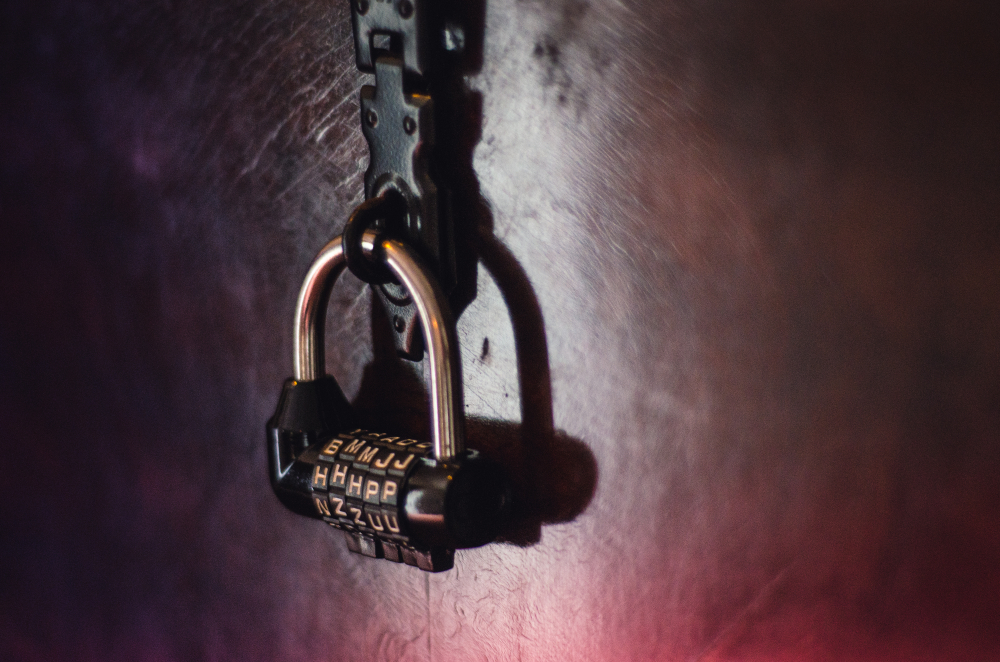 The Best Cities in Latvia for a Stag Do
Latvia is a beautiful country, just begging to be explored. Here's some of our favourite hotspots we think you guys will enjoy:
Latvia's charming, cosmopolitan capital is one the country's main attractions. Around a third of Latvia's population lives in Riga, giving it a buzzing atmosphere and offering plenty for visitors to see and do. Riga is a UNESCO heritage site. With more than 800 Art Nouveau buildings. Take in the breathtaking architecture on guided tours around Old Town Riga which includes St Peter's Church and Dome Cathedral (the largest cathedral in all of Northern Europe). While this is all fascinating, we bet you've heard of Riga's wild side, right? Well, it doesn't disappoint. When night falls, this city throws a serious party where you're spoilt for choice with pubs, bars and clubs (ones for dancing and ones for strippers!) that'll show you a great time as you party amongst friendly locals.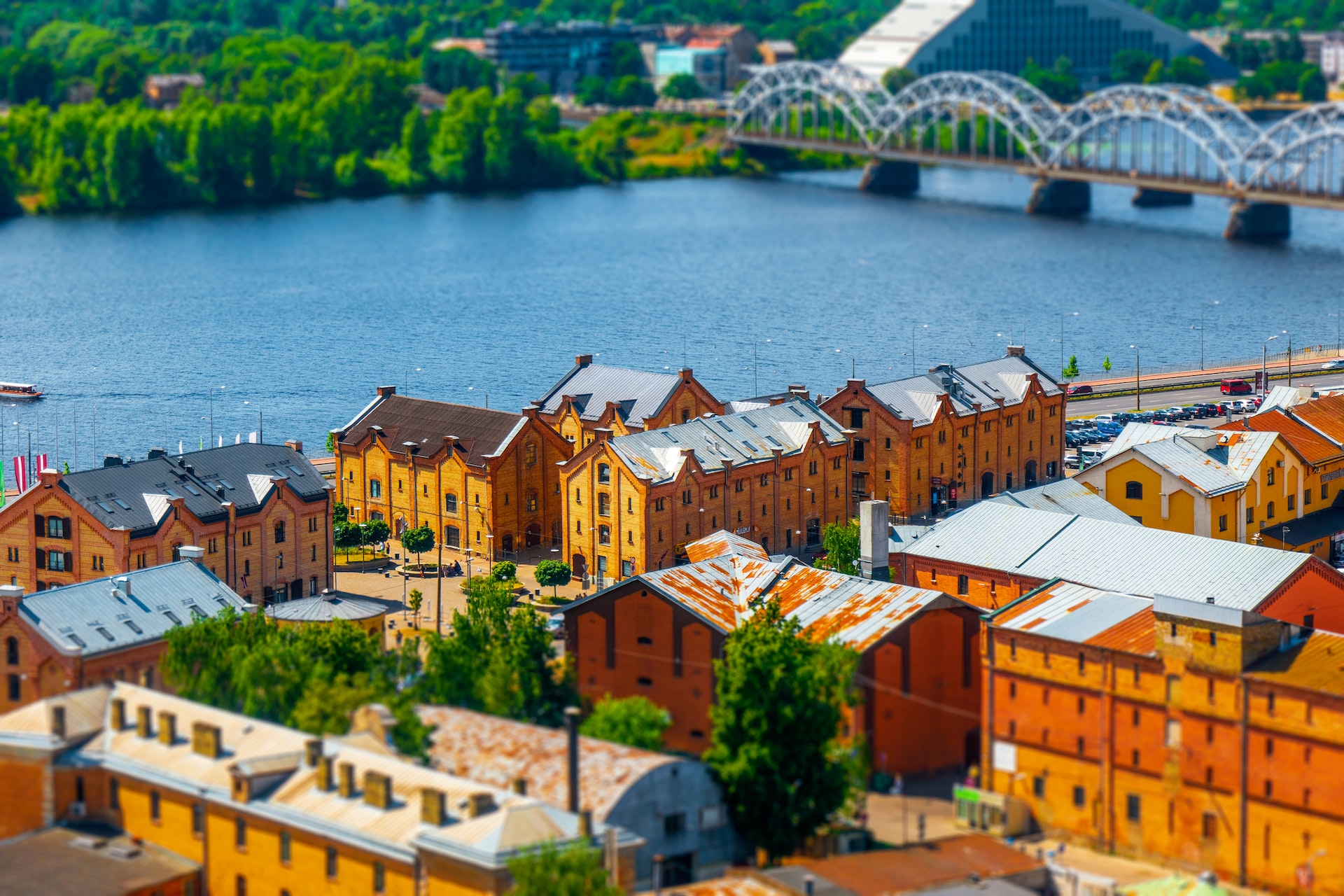 Jūrmala
Head around 15 miles west from Riga and you'll find Jūrmala and its 20km of beautiful, sandy beaches. It's the perfect place if you want to escape the hustle and bustle of Riga and relax for a few hours. In the heart of Jūrmala, you'll find Majori Village, known for its shopping, concert hall and restaurants, making it a great place to explore. If you travel around one and a half hours from this gorgeous city, you'll find the widest waterfall in Europe. It's just begging to become part of your Instagram feed! You can even take a swim nearby.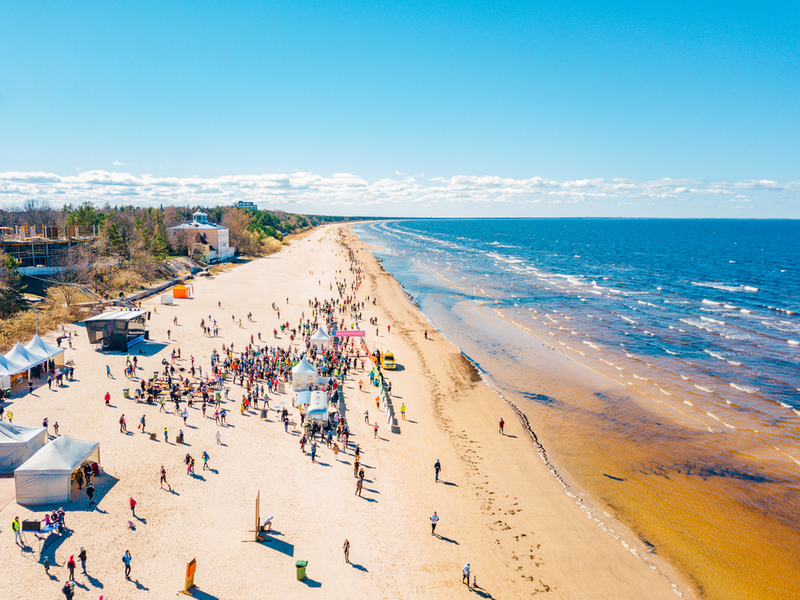 Stag Do Nightlife in Latvia
If you want a wild night out for your stag do in Latvia, you're in for a treat. Head to lively Riga to experience the best of Northeastern nightlife including traditional pubs, buzzing bars, banging nightclubs and cheeky strip clubs. If you're a fan of the amber nectar, you'll be happy to hear that this is a country of beer lovers. In fact, Latvians drink around 78 littres of beer per capita each year. Sample Latvia's famous beer brands like Aldaris or Švyturys at a brewery like Aukšto Alus (High Beer). Latvia is also home to one of the most Northerly outdoor vineyards in the world in Sabile, great for wine lovers.
Eating Out in Latvia
According to Jamie Oliver, Latvia is 'Europe's hidden culinary gem.' The food here is absolutely delicious and filling, perfect for a hungry group of guys. Try a range of classic dishes including Pelēkie zirņi ar speķi (the national dish of Latvia, which is made with local grey peas, fried onions and diced speck), kartupeļu pankūkas (grated potato pancakes), turte (potato dumplings with sauerkraut and bacon), jāņu ziepju gulbis (goose giblet soup), kupejas saltibaršu pūcītis (cabbage rolls with pork meatballs) and kāpostiņa pilns lauks (pea soup with smoked pork ham bits).
If you're visiting Riga, you've got to visit their many markets including Jomas Centrs (Art Trade Centre) and Central Market for some souvenir shopping and tasty treats like apple tarts and chocolates. Your taste buds are going to get seriously spoilt on your stag weekend in Latvia!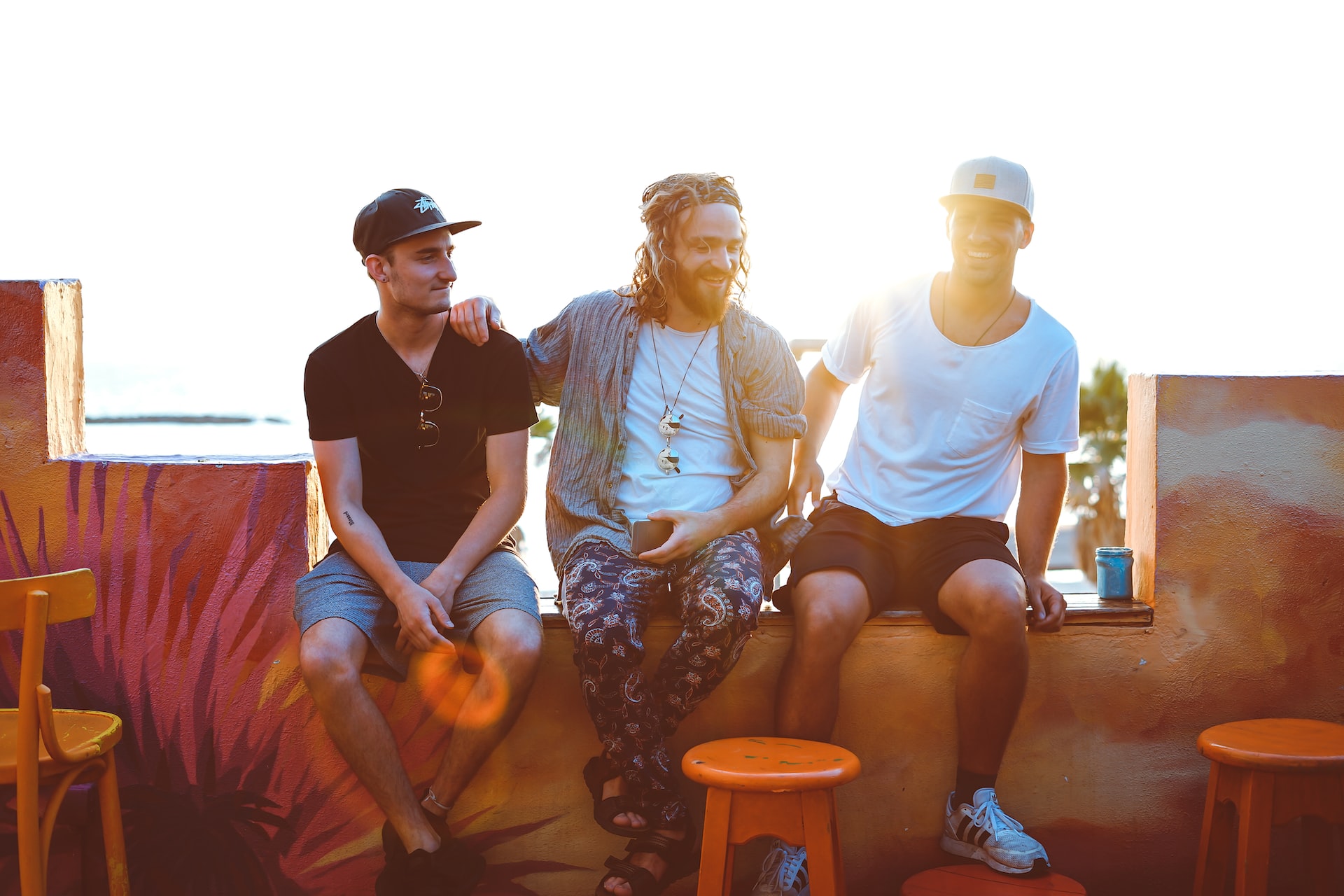 Getting to Latvia
Thanks to a range of airlines, you can get to Latvia easily from the UK with direct flights taking around two hours and 40 minutes. Riga International Airport is Latvia's only major airport and the Baltic states' biggest airport so this is where you'll fly into. Once you're there, you'll quickly discover that most places are easy to get around by foot.
Book Your Stag Do in Latvia Today
If all of that has got you longing for a stag do in Latvia, you've come to the right place. Check out our full listings now for activities and experiences in this top European country that'll help to give the groom-to-be the send off of his dreams.