As we approach the end of August, we know that the summer is lazily drawing to a close and the colder months are creeping closer. With this in mind, we thought that we'd compile some of our favourite ideas for a winter wedding. Many will agree that there is something magical about hosting a wedding ceremony in a wintery setting. Choosing to get married when the rooftops are dusted with snow and the dark evening sky glitters with stars, is undeniably romantic. As with any type of wedding during any season, the options for marking your special day are truly endless.

Here are just a few of our favourite ideas to ensure that your winter wedding is truly unforgettable…
1. Warm Up Your Winter Wedding
3. Winter Wedding Themes and Colour Schemes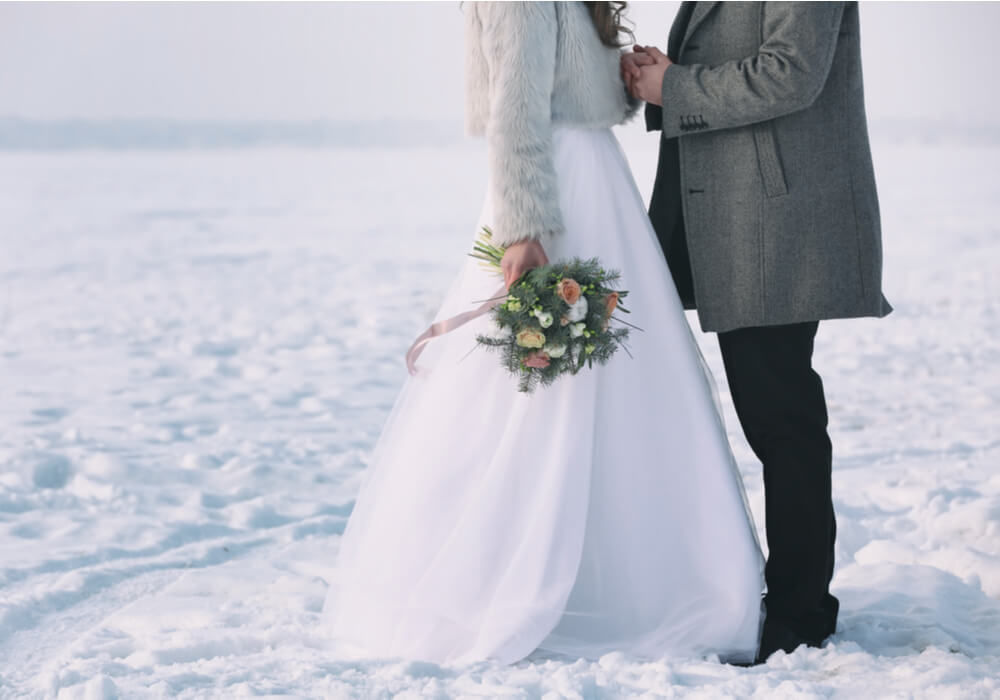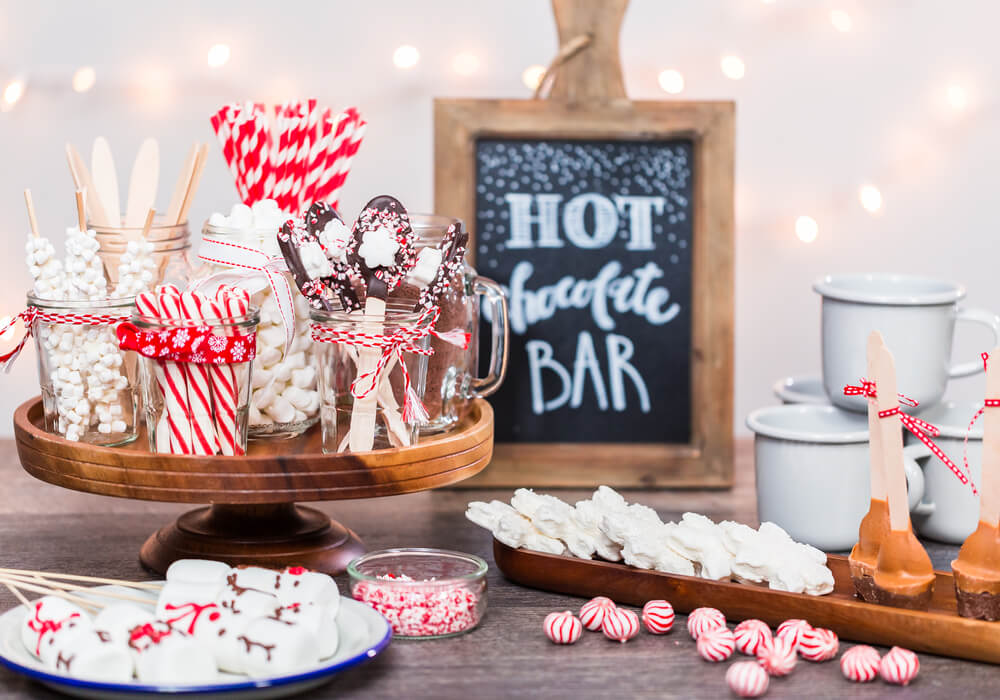 If you're worried about feeling too cold at this time of year, here are a few ideas to help you, and your guests, stay warm. You could consider having mulled wine or mulled cider handed out to help warm up your guests. As an alcohol-free alternative, you could give your guests the option of sipping on hot chocolate. Take this idea further and create a bar area where your guests can add their favourite toppings to their steaming mug of chocolatey goodness!
If any part of your ceremony is outside, you could offer out blankets to keep your guests cosy. Also, you could check with your venue to see if they have any heated areas outdoors. Similarly, you should ensure that your venue is adequately heated inside!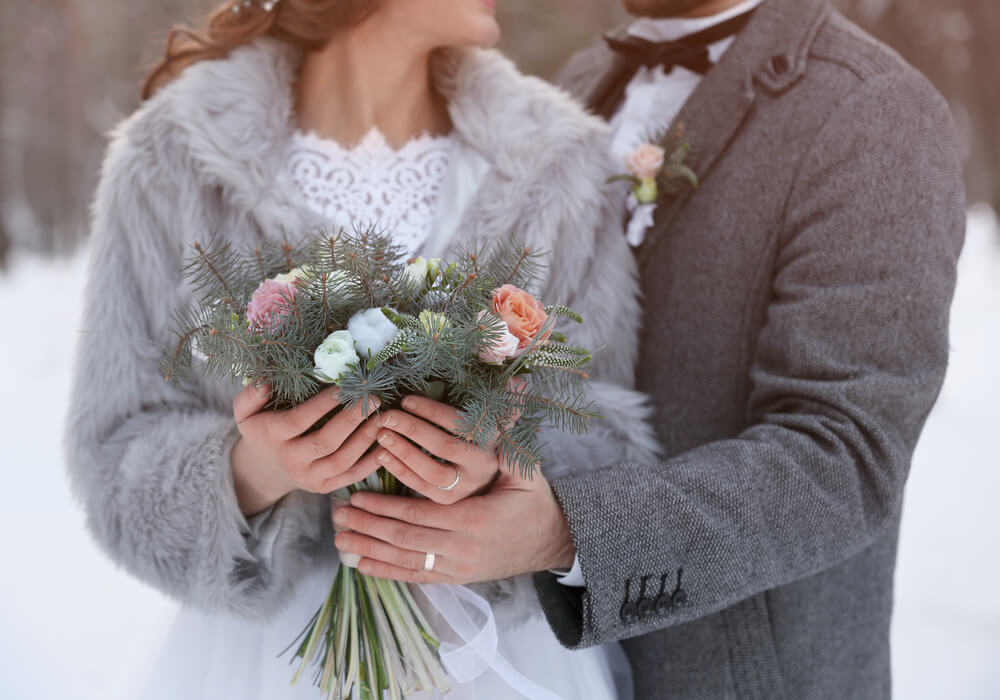 If you have to venture outside, why not stay snug in a gorgeous faux fur coverup? From a cropped jacket to a wrap in a colour that matches your chosen scheme, there's so many options to choose from. You and your bridesmaids could wear similar styles – keeping warm never looked so chic! Another idea that lots of brides, and bridesmaids, choose to adopt in order to keep warm is to wear tights underneath long dresses. You'll also most likely want to protect your wedding shoes if you're heading outside, so it's probably a good idea to ensure that you have a spare pair with you. Your bridesmaids should be on hand to help you with your dress and ensure that the bottom does not get dirty.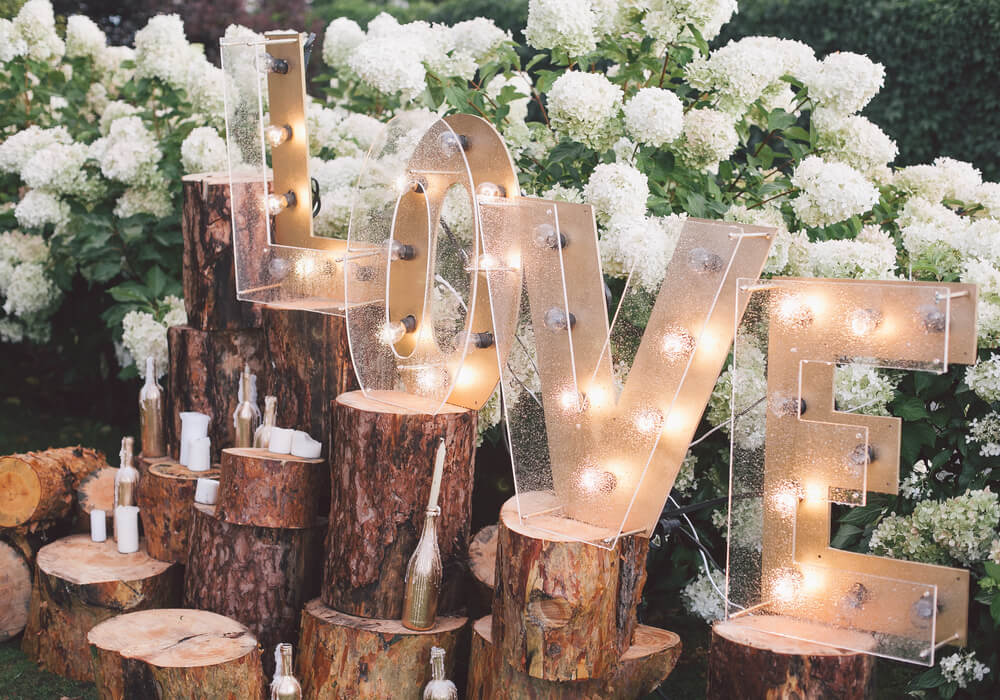 If you'd like a themed wedding, then winter is a fantastic season to choose! Here are a few of our favourites…
The Roaring Twenties - Glitz and Glamour Galore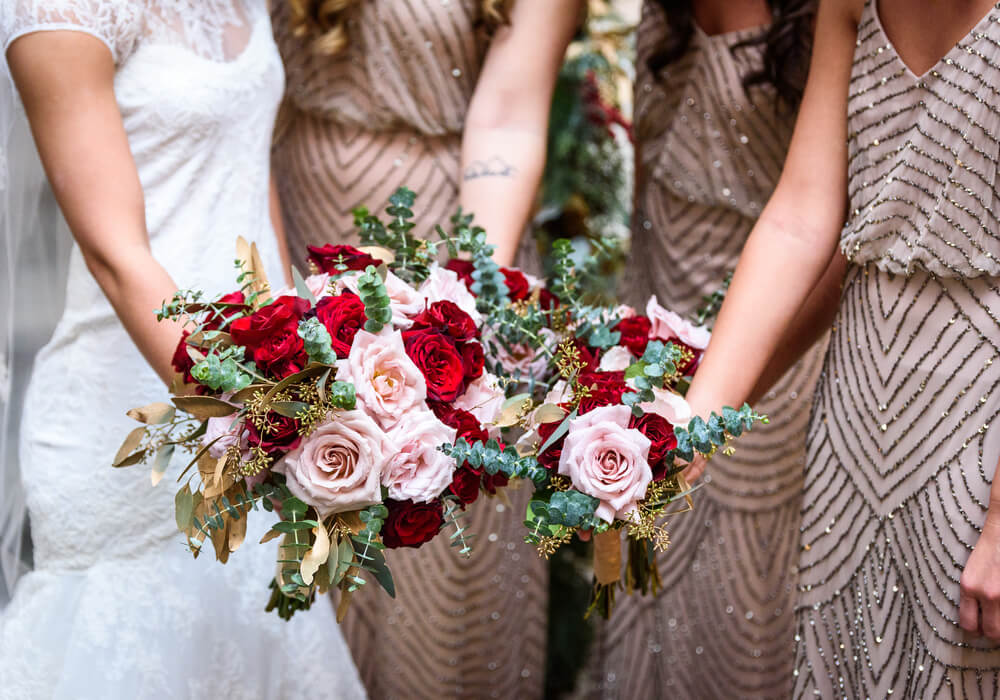 If you love a bit of 1920s Glitz and Glamour, then why not incorporate it into your wedding? Tis the season of beads, sequins and glitter after all! It's all in the detail, so embellished dresses are a winner. With this in mind, you'll be absolutely spoiled for choice when it comes to choosing your wedding dress and bridesmaid dresses to match the theme. In terms of colour scheme, you could choose black and gold which will truly reflect the opulent nature of the theme. If you'd like to add a pop of colour, you could incorporate a purple which is sophisticated and regal yet colourful and fun. Instead, you might decide to steer towards cool tones, like silver, grey and dusky pink. This may seem like a much more toned-down version of the theme but add in some glitzy detail like sequins and glitter and it'll be just as effective.
Wedding in a Winter Wonderland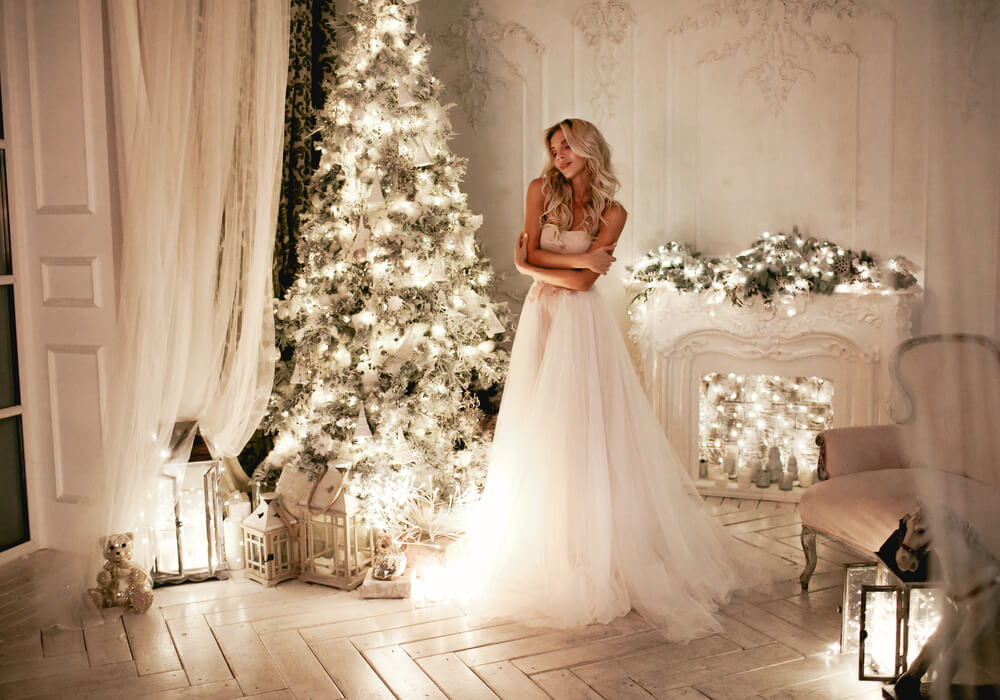 Is it even possible to have a winter wedding without considering this theme? We think not. There are so many colour schemes that will work perfectly with this theme. You could consider a classy, all-white scheme to emulate a crisp, snowy setting. If this feels a little too plain for you, how about adding in silver and turquoise or lilac? If you'd like to warm things up a little, you could consider an emerald green, ivory and gold theme. Wrap dainty fairy lights around plants and greenery to turn your venue into an enchanted forest with a winter twist!
All I Want for Christmas is a Winter Wedding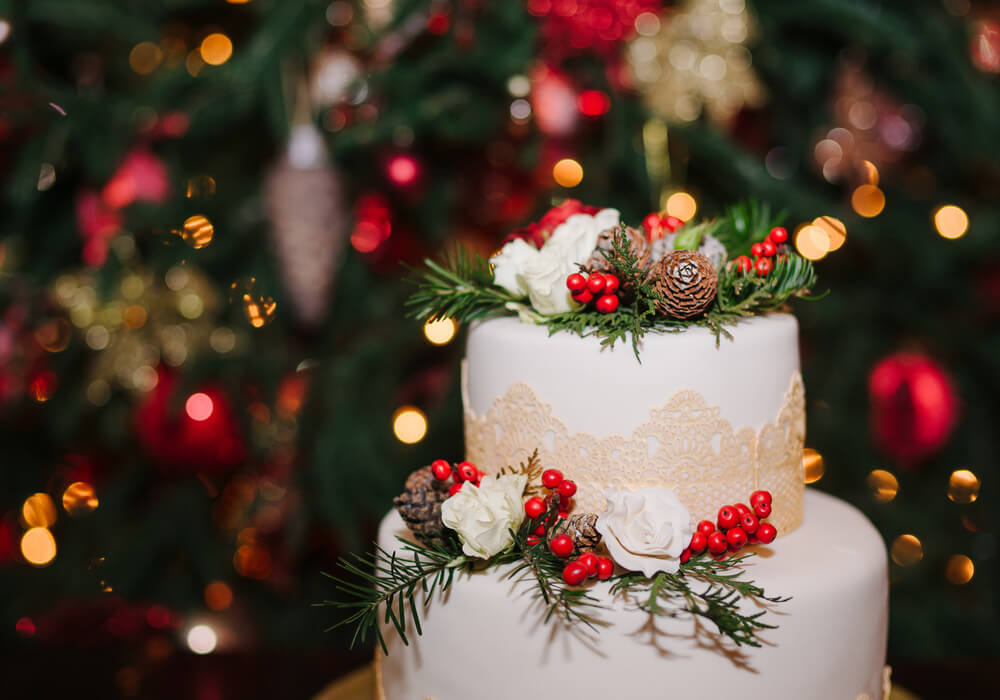 If you're planning on saying 'I Do' over the festive period, then you might like to consider sprinkling a little Christmas spirit over your special day. Turn your venue into (a classy version of) Santa's Grotto complete with a Christmas tree and decorations of your choice. If you're not keen on the idea of a big Christmas tree, you could go for a miniature version. We recommend adding lots of greenery, dainty fairy lights and tealight candles – and obviously, don't forget the mistletoe! A black-tie dress code would look super chic and it would fit perfectly with the winter vibe. You could add a deep red and a dark green into your colour scheme which would stylishly fit in with the theme. Place small, wrapped gifts on the tables for your guests to open as an inexpensive but equally sweet gesture. In terms of food, you could serve a delicious Christmas dinner with all the trimmings.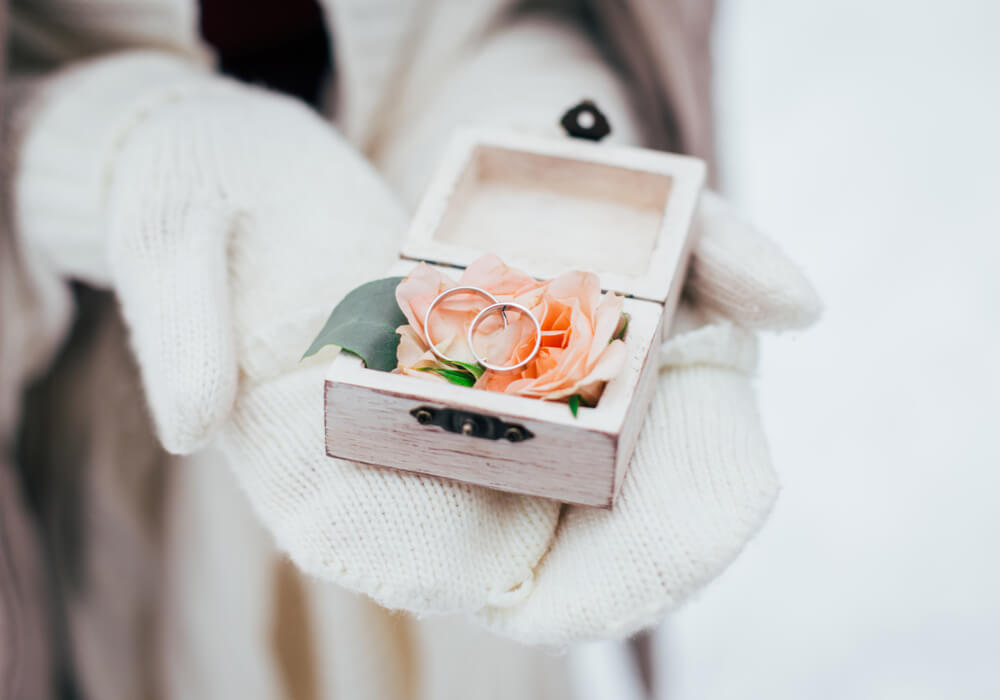 Plan Ahead for Every Outcome
First and foremost, ensure that you've thoroughly planned ahead! Obviously, this piece of advice applies to every wedding but arguably, there is even more to plan for when organising a winter wedding. Remember, you could be faced with heavy rain, snow, or other hazardous weather conditions. It's important to think about and discuss how you would cope with different outcomes with your venue and anyone else that you have hired.
Travel Time
You should consider the fact that travelling may take a little longer and factor the extra time into your schedule. The bride being fashionably late is one thing but missing the ceremony altogether would be disastrous! Encourage your guests to plan ahead too and allow extra travel time to ensure that they arrive on time.
Keeping Your Guests Warm
Above, we've mentioned how to keep yourself, and your bridesmaids, warm but if any part of your ceremony is outside, you should prewarm your guests. You want your guests to look back fondly on your special day and reminisce about the fantastic time they had; not about how cold it was! Hand out blankets and warm drinks to ensure that they're extra toasty.