Nothing else brings everyone closer like food, it's the way to your heart and to a good time. If you're a real foodie, then why not celebrate with an activity that'll really get your mouth watering? Enjoy an experience that will have your taste buds tingling, indulge in a delicious meal for two or learn how to make a variety of different dishes and sweet treats in a cooking class. With Fizzbox, you could be celebrating with a deliciously tasty treat perfect for any grub lovers. Here's our guide to our best activities for foodies.
A delicious meal out
If you're looking for a tasty meal out, we've got plenty of restaurants across the UK and in Europe for you foodies to enjoy. Explore the cuisine of countries across Europe from Budapest and Prague to Spain, you can enjoy a traditional dining experience. Try something new with a Traditional Goulash Dinner in Budapest. This is a brilliant foodie opportunity for a stag do in Budapest and it even comes with unlimited beer!
Why not fill up your bellies with a Traditional German Dinner in Berlin? Feast on a delicious poultry platter consisting of two chicken knuckles, fried poultry sausage, crispy chicken fingers, dark beer gravy, red cabbage and potato dumplings. This German meal in Berlin will build up quite the thirst for beer!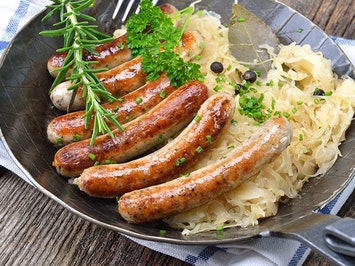 If you prefer Mediterranean food, then a Tapas Meal in Barcelona will get your mouth watering! Devourer a feast of Spanish tapas with an assortment of authentic dishes and to quench your thirst this meal is accompanied by a glass of sangria. This tapas meal in Barcelona is a great way to take a break from the party atmosphere and just enjoy some delicious food with good company.
Chocolate making
For those of you who have a sweet tooth, we have a class that you can truly indulge in, a Chocolate Making class. Why not treat yourself to a chocolate making class for a rich and delicious experience where you can learn how to make your favourite chocolaty treats and even take some home? Chocolate making gives you a chance to get creative and put your own flare into the class. You'll learn how to make truffles and dip them in even more chocolaty goodness.
You'll be guided to chocolaty perfection by a chocolatier who will show you just how to make the perfect truffle. Once you've made the sinful delights, you'll get the chance to decorate them and take them home in a chocoholic goodie bag. Chocolate making is a great experience for those chocolate lovers out there and you're able to take your friends to a class in selected places in the UK and in Europe.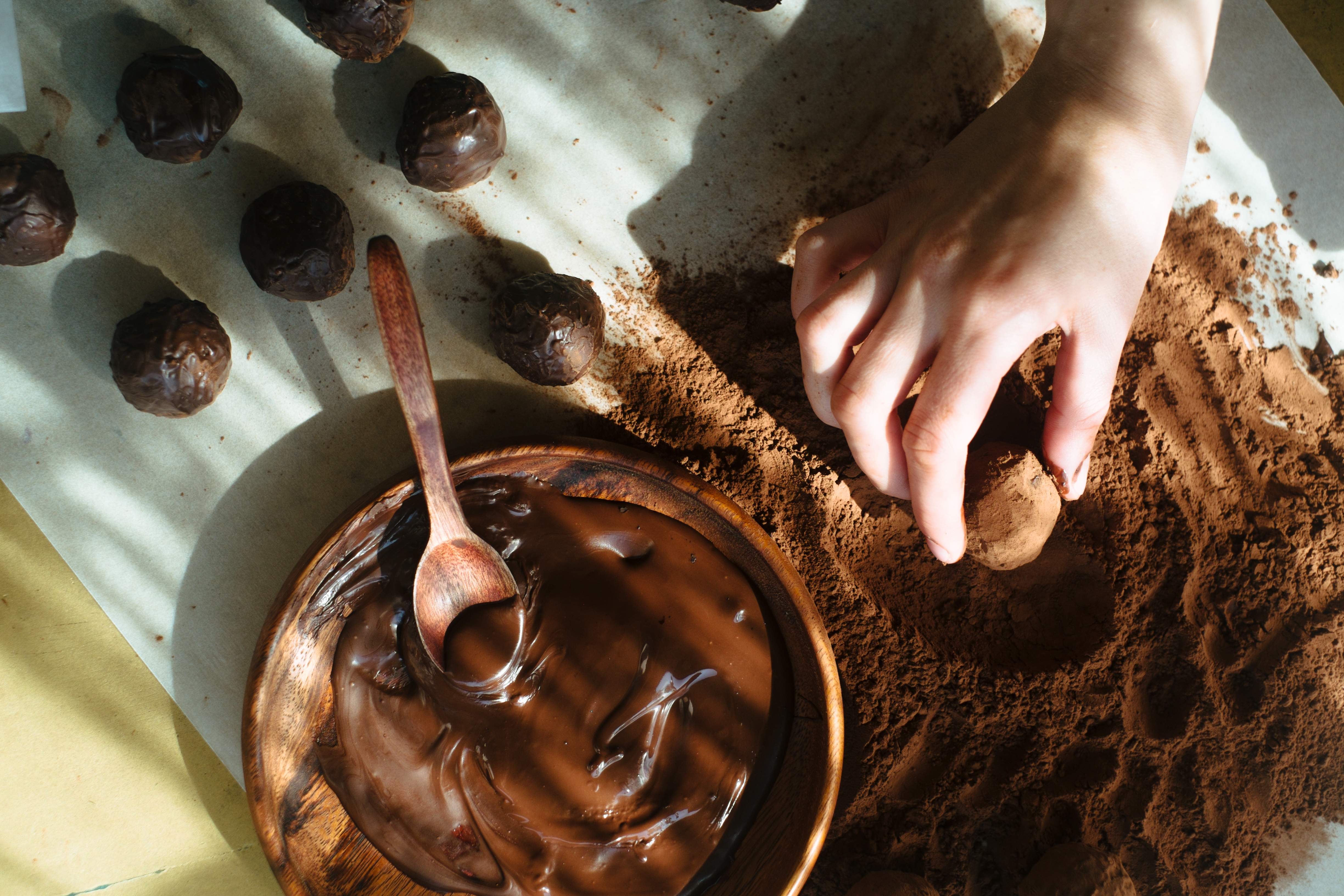 Cook up a Spanish feast
Bring the taste of Spain home with a Spanish Cooking Class in Barcelona. After exploring the city eating the variety of Spanish food why not learn how to make a Spanish feast yourself and get cooking. This is a private masterclass hosted by a professional chef where you'll learn some basics that you'll be able to take back home with you as well as taste your creations. This is your chance to learn how to make paella to a professional standard and the traditional Spanish way!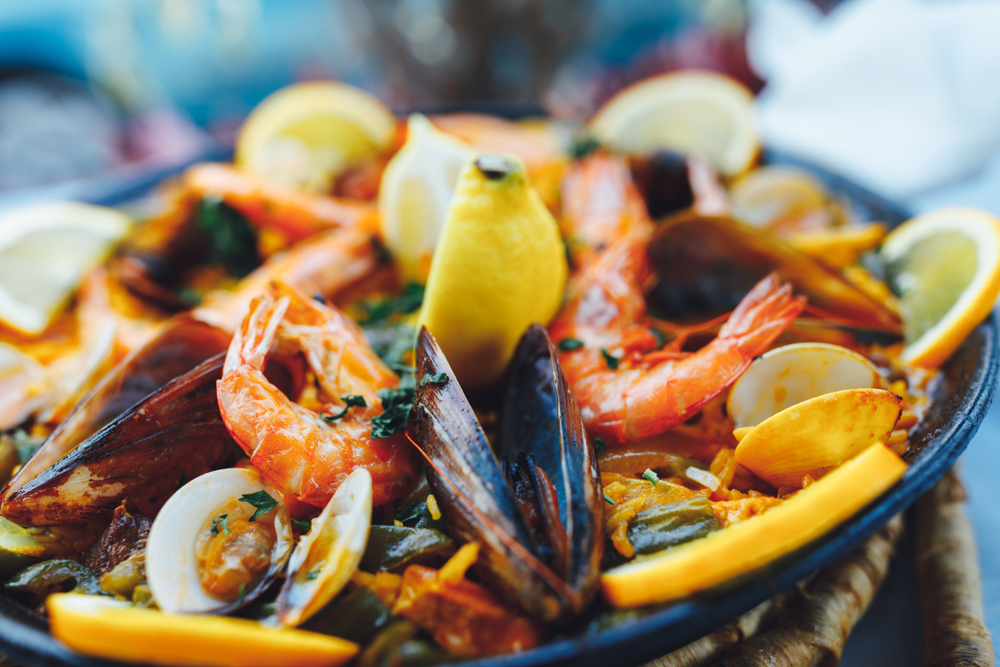 Afternoon tea
Afternoon tea is a traditionally British and sophisticated affair, perfect for a catch up. If you enjoy clotted cream and scones with a variety of cakes and sandwiches, then we have plenty of Afternoon tea treats in store for you. There are loads of ways to enjoy an Afternoon Tea; you can enjoy high tea with prosecco, with gin, in a picturesque setting and even on a bus! B-Bakery have a top range of different afternoon teas on offer in Bath and London. The afternoon tea bus tour means that you can explore London and travel around the capital to see the sights on a bus while you enjoy your afternoon tea. This is a great way to see the city from the comfort of a bus and at the same time being served delicious food. You can even have prosecco with your sweet and savoury treats. B-Bakery doesn't just have an afternoon tea bus it also has chic venues which offer afternoon tea with a French twist. Their speciality l'afternoon tea comes with an array of French pastries, cakes and sandwiches. You can even enjoy a gin infused afternoon tea with a Gin Lover's Afternoon Tea in Covent Garden providing a quiet escape from the busy city.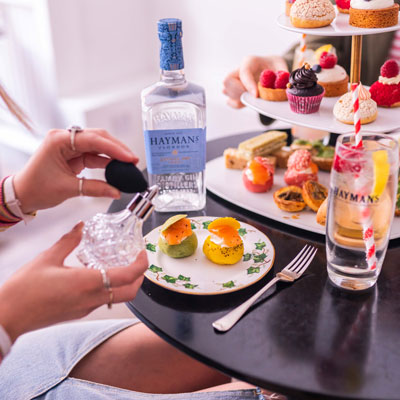 Meterodecco in Brighton is a quirky and chic destination for afternoon tea, specialising in afternoon tea with a vintage feel. The tea room is decorated in a 1920s style and has a sophisticated atmosphere. Here you can enjoy afternoon tea served with prosecco and tea in vintage crockery. This afternoon tea experience is a great way to celebrate a birthday party or hen party in Brighton in a classy and memorable way. Alternatively, Temple bar hotel in Dublin provide a delectable afternoon tea served with prosecco. The Dublin city centre hotel puts on a delicious spread of sandwiches, cakes and prosecco for you to indulge in. This mouth-watering feast of cakes is a great way to take a break from exploring the city and would make a fantastic day out in Dublin. Whether it's afternoon tea for two or for a big group, it's always a people pleaser!
Cheese Tasting
For those of you who appreciate the finer things in life then Cheese and Wine Tasting in the centre of Amsterdam is a fantastic experience for your trip to the city. This delicious and interesting cheese tasting session will have you and your taste buds captivated. Learn about the cheeses that the Netherlands is famous for and taste the different flavours of cheese which will be carefully paired with a wine for tasting. The cheese tasting class is led by a cheese expert who explain how the cheese is made and how to look out for the differences in the cheeses. This class is perfect for foodies, cheese lovers and those who are looking for delicious food to taste making it a brilliant way to celebrate a birthday party in Amsterdam.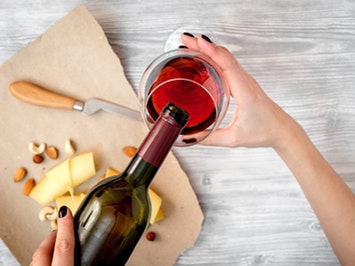 If these foodie activities have got your mouth watering and you're ready for a tantalising taste bud tingling experience, then check out the food and drink experiences available on our website here.