Christmas is coming and with it, the festive party season. But unless you're seriously flush, you'll need to think about how you can arrange an affordable Yuletide bash this year.
Sadly, the cost of living crisis is very real and shows no signs of abating any time soon. Because of this, many companies and individuals are having to cut back on their spending – which includes Christmas party budgets too.
But the good news? It's not all doom and gloom, as there's plenty of ways to plan and host an affordable Christmas party without having to skimp on the festive merriment!
Whether you're looking to celebrate with your colleagues, friends or family members, you'll want to make sure your party is as memorable as possible, whilst being wallet friendly too!
With that in mind, we've gathered our best ideas and tips together to help you plan an amazing Christmas event that'll be sure to go down a storm - we're sure your bank balance will be grateful too!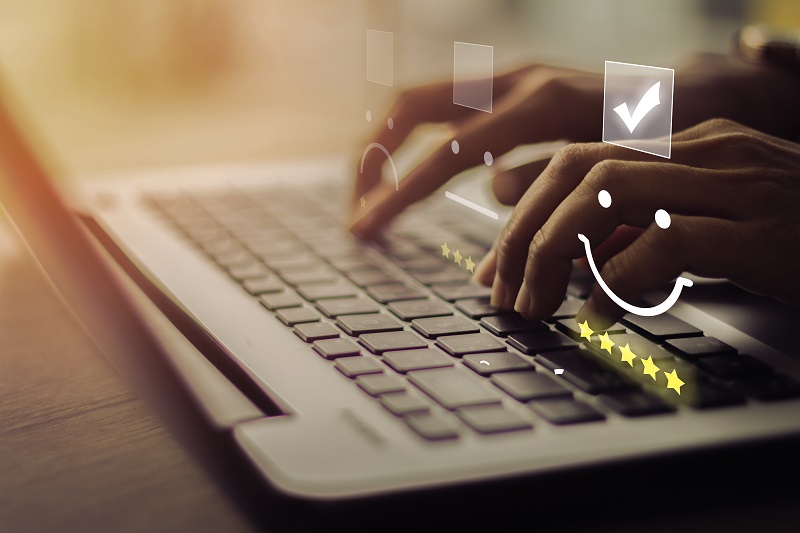 Talk To Your Team or Group
The very first thing any Christmas party organiser should do is talk to their employees or friendship group and find out exactly what it is they'd like to do this year. After all, what's the point in spending loads on an all inclusive Christmas party night if the majority of your team or group don't drink alcohol?
If you're in charge of the party planning for a big company, we'd suggest sending out a quick, online survey to get a sense of the vibe and see what kind of parties are preferred. Include a variety of different options such as all inclusive nights, joiner events and dining only experiences etc. To break things down further, you could even see what style of dining people would like and provide options, such as three course dining, buffet, canapés or bowl food. Another wise question would be to see who would like to drink alcohol during the party evening.
If your employees will be paying for their own Christmas party places this year, the most important question you can ask in your survey will be budget based. Put the feelers out and see how much everyone would be willing to spend. Finances are very challenging at the moment and it's probably not surprising that most people will be spending significantly less on social events this Christmas.
Know Your Budget
After getting feedback from your colleagues or group members, have a serious think about how much money can be spent - either as a company or on an individual, employee basis.
Once you have that figure in mind, stick to it. It can be tempting to make things as extravagant as possible, but the main thing to bear in mind is that the event will be for one night only and the most important thing will be that your team or group has a good time - so ensure it's something they'll enjoy! Remember, a Christmas do doesn't necessarily have to be a full on party spectacular. It could also be a sit down meal or a Christmas activity such as festive cocktail making, an escape room or a festive silent disco!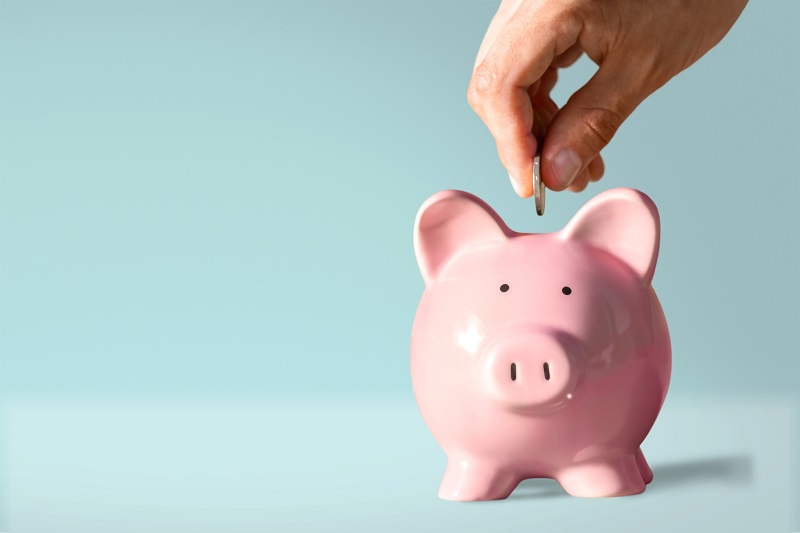 Where Can You Reduce Costs?
Once you've got your budget in mind, have a think to see if you can reduce costs further. You may be wondering how it's possible, but we reckon there's always a few ways to trim things down a bit and save some money. Have a read of our ideas below and see if any of these tips will work for you.
Opt For A Shared Party
Shared party nights are one of the most popular Christmas party options out there and include everything you and your group need for a totally unforgettable night. If you're a company who usually opts for a private celebration, then we recommend considering a shared event this year. Exclusive events are typically way more expensive as you're paying for private hire of the venue or function room for the night. Add on food, drink, entertainment and event management and that figure goes up even higher.
At shared party nights, you'll join other groups looking to celebrate the festive season, and you'll all come together to create the ultimate Christmas party atmosphere. You'll be able to have your own private tables for your company or group (provided you meet the minimum table numbers), whilst enjoying the buzz of a larger, full scale event. You'll just pay for each person, so will easily be able to find a shared party night that suits your budget.
Off-Peak Parties
Friday and Saturday nights are by far the most popular days of the week for a Christmas party, thanks to it being the weekend. But these dates will come at a price - quite literally! Party nights happening on these days will be noticeably more expensive compared to their mid-week counterparts. We would recommend considering a mid-week party night if you're looking to cut costs this year. You'll still be able to enjoy the same evening with the same entertainment, but it'll just be cheaper than peak party nights. We'd also suggest being kind and letting your employees start a bit later the day after if you're opting for a mid-week celebration!
Early Bird Deals and Offers
Keep an eye out for Christmas party venues that offer 'Early Bird Deals'. These are discounted tickets available before peak booking season. Early bird deals will usually operate up until October, so make sure you do some research before booking and see what deals are out there - some even come with an incentive for the lead booker too!
If you're a bit of a last minute booker, it also helps to shop around. Many venues will have dates that they need to shift that haven't reached full capacity, which may mean that prices are lowered to encourage late bookings. However, we would say to get your party night booked ASAP in order to secure your first choice venue, as there will be less availability on offer the nearer it gets to December.
Plus One Guests
If you're a company that would normally pay for your employees to bring along a plus one and you're feeling the pinch of the current economic situation, it's very fair to scrap the plus one. After all, as nice as it is for employees to bring along guests, the end of year festive celebration really is for them, and a way for everyone to have fun and get to know each other outside of the workplace.
Food
Food options can vary greatly depending on which venue or Christmas party night you go for - some will have seated three-course meals, whilst others may offer a buffet or bowl food. If the general vibe is that your group would like a sit down meal, why not opt for a two course meal or a buffet rather than three-course meal? This will slice money off the overall cost per head immediately, but still provides your group with the dining experience that they're after. Of course, if it's just a mouth-watering meal your guests are looking for, then why not consider one of our fantastic festive dining experiences?
Drink
Christmas parties are notorious for being boozy, but all of those drinks can add up in price, especially if the employer's paying! If you normally opt for a tab or a free bar for your team, it may be worth thinking again.
Instead, you could purchase a few drink packages to have at the table, which caters for everyone; choose from a nice array of beers, wine and soft drinks. After that, any additional drink purchases will fall on the employees. Alternatively, why not see if you can arrange for your team to enjoy drink tokens at your chosen venue? This will then allow for everyone to have choice when it comes to their drinks and limits the cost per person. It's also a responsible way for the employer to supply drinks on the night.
999 Party Nights
Are you and your colleagues members of the emergency services? Then keep a lookout for our '999' party nights that are exclusive for this sector. These nights are cheaper than standard party nights, with a generous discount already included per ticket to thank everyone for their amazing work.
Choose a Christmas Themed Activity
We get it, a big Christmas party isn't for everyone, but that doesn't mean you can't celebrate! Why not consider doing something a little more low key, such as trying a Christmas themed activity or enjoying a delicious festive meal? There's plenty of choice on offer with something to cater for every group's style and preferences!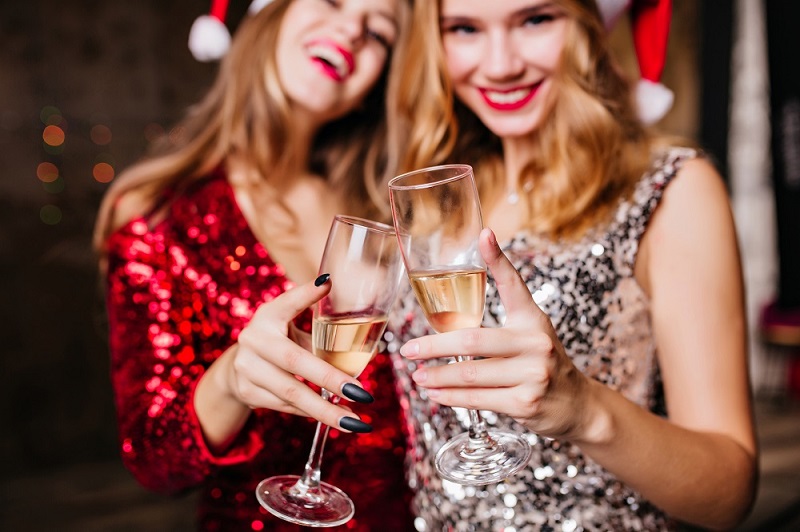 Tips For Guests
Even if the company is treating their employees by footing the bill for the Christmas celebration this year, it can still be a costly evening for employees. Many will want to look the part with something glam to wear and then there's the expense of taxis or public transport costs to and from the venue.
We'd recommend encouraging your employees to reuse outfits from previous years, purchasing something second-hand off Ebay or Vinted, or having a browse in the local charity shops. Not only will they grab a bargain at a great price, but they'll also be keeping things eco and sustainable too! Why not run a competition on the party night and see who has the best second hand/worn again outfit?
As for transportation to and from the venue, encourage employees to group up and share cabs where possible to save money. You could even start a conversation on the company slack group to get people chatting about cab sharing on the night.
Use Fizzbox To Source Your Christmas Party!
Still haven't found the right Christmas party for you and your group for 2023? Don't fret, there's still plenty of time to get a great venue or Christmas activity booked. Here at Fizzbox, we offer plenty of choice when it comes to festive parties and experiences in a location that will suit you!
If you're looking for cheap Christmas party options, just run a search by selecting your preferred location and sort the results according to price. This way, you'll see the cheapest options first, making it super handy if you've got a budget to stick to! When you're ready to enquire, just fill out our short and simple form on your chosen experience and hit send - that's really it! From here, we'll put you in touch with the venue or experience provider direct, who will be able to answer any questions, confirm availability and get you booked!
Our Top Christmas Party and Festive Activity Picks For 2023