Although an invention of a Dutchman in the 1700s, Gin has been an integral part of British culture ever since the Gin Craze of the 1800s. This pandemic of drunkenness resulted in laws that had to be brought in to clamp down on consumption of the drink. Now 'Mother's Ruin' is back in vogue with not only the traditional gin palaces of London seeing a revival, but new distilleries cropping up across the country. We have compiled a list of the best gin bars that we have found travelling this green and pleasant land. And if you'd like to get behind the bar for a more hands on approach to your gin cocktails, there are now plenty of
masterclasses on offer
.
Head & Tales, Edinburgh


You may view gin as more of an English delicacy but the Scots love the Juniper berry too. The Head & Tales bar is situated right in the centre of this Edinburgh and you can almost time travel in Georgian splendour by drinking gin in these surroundings. It also makes its own brand on site and you can even see the copper stills from your seats!This is ideal for an
Edinburgh hen do
.
Portobello Star, Notting Hill, London


Situated in trendy Notting Hill, the Portobello Star is known for its very own brand of gin called No. 171. There is an onsite museum dedicated to the drink, but it's the Ginstitute that is most special. The experience gives punters the chance to discover what is gin and how to make it themselves!
Gorilla, Manchester


Gorilla is first and foremost a raucous music venue. But if you are clever and have a look around you might find there is a secret gin bar hidden away. The parlour is set on a mezzanine level giving you a great experience away from the blaring music.You should certainly consider this location for a
Manchester hen party
.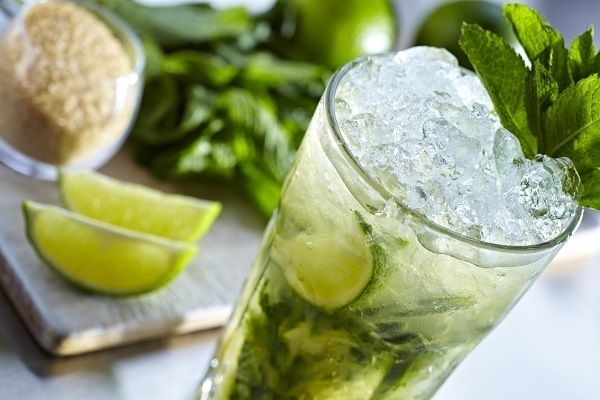 Peter & Co Gin Palace, Hackney, London


In east London a pie and mash establishment is not out of place. What is though is one that turns into a gin bar at night! Filled with candles and attracting the coolest hipsters from East London the palace has a unique atmosphere. Peter & Co stock mainly London based gins but also has a quirky collection of US gins.
Old Bell Inn, Lancashire


Situated in a pub in Saddlehurst in Lancashire, the Old Bell Inn is your typical northern pub with one major exception. The pub is in the Guinness book of World Records for stocking the most gins in the world. 404 to be exact. There is even a certificate on the wall to prove it.
The Gin Bar, Holborn


This one does exactly what it says on the tin. It is part of the new Holborn dining rooms. The dedication to gin in this part of the premises is impressive. The 400 gins and 27 tonics mean that potentially the bar has a potential 14,053 different combinations!
The Gin House, Wimborne


Bournemouth is the party town of Dorset
, but it's not the only place you can get a great drink. Wimborne is a few miles inland and The Gin House celebrates a golden era of partying, the roaring twenties. The establishment is themed on the era giving the whole experience a feeling of The Great Gatsby, but with 130 different gins to choose from.
214, Bermondsey, London


Situated under a restaurant in newly trendy Bermondsey, is the 214. The secretly hidden bar gives it a sense of underworld, but it is not a gimmicky place. They go as far as making their own tonic! If you go on the weekend make sure you hit up the Sunday Social which has a weekly changing menu of drinks all for £5 a pop. This is just one of many that would be ideal for a
London hen weekend
The Jekyll & Hyde, Birmingham


A truly traditional place of worship of the gin kind is found at the awesomely named Jekyll and Hyde. Entering the bar feels like stepping back in time as it is heavily decorated in Victorian garb. For the connoisseurs among you, there is an unusual collection of gin cocktails. Give us an email if you would like to book a
hen do in Birmingham
Mother's Ruin, Walthamstow, London


This bar has the famous nickname for gin, given during the in Gin Craze. Mother's Ruin is a tiny no thrills bar on an industrial estate. It may not sound appealing on paper, but its location inside a top London distillery makes it a cut above the rest for quality product.
Jenever, Liverpool


Unlike most gin bars who like to revel in the past, the Jenever is a contemporary place to drink. But they take the drinks just as seriously as anywhere else as the servers are very knowledgeable and can help you get the best gin combo for you. They also do afternoon tea and food, making it more of a quaint affair over the usual gin palaces. While London used to be the top location, a
Liverpool hen do
has now become the most popular in the UK.
Graveney Gin, Tooting, London


South London is full of great places to drink, but if it's gin your after then Tooting answers your call in the most unusual way. Graveney Gin is a distillery that shares its wares in a local market. Due to popularity they also have a pop up bar for passers-by to try, and hopefully buy!
No.6 Bar, Nottingham


If your in the east midlands looking for gin, then don't be fooled by the bar's simple name. Situated in the St James Hotel, which is increasingly popular with tourists and Nottingham hen parties, they are the finest purveyors of alcohol in Nottingham since Robin Hood stole a keg from the Castle! A trip to No.6 Bar is a must for your
Nottingham hen party
.
Mr. Fogg's Gin Parlour, Covent Garden, London


Officially a pub in the heart of London's Covent Garden, Mr. Fogg's hides a secret: an old-fashioned gin parlour filled with fancy sofas waits for anyone willing to venture upstairs. A gin masterclass is also available where you are taught by an expert how to make your very own mother's ruin.
The Colonnade Bar, Brighton


Oh we do like to be beside the seaside! And if you can put a refreshing G&T in our hands, even better! The Colonnade Bar in Brighton will cater to this need and avoids the city centre usually visited by hen parties and stag dos. It is next door to the Theatre Royal so it is popular with the 'luvvies'. It also stocks an unusual array of gins including some local Sussex brews. As you may know, this is our hometown, so our team can certainly help with directions on the dream
Brighton hen do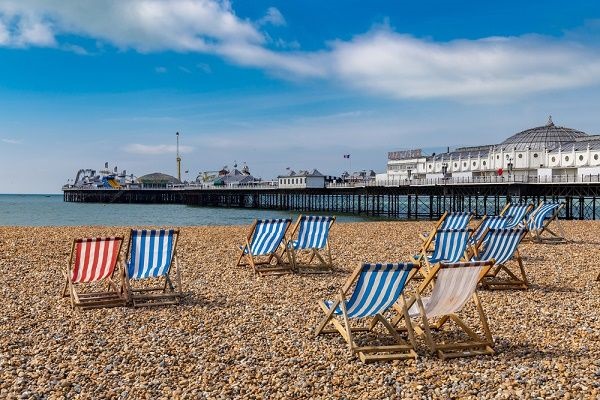 London Gin Club, Soho, London


Soho is always a fun night out, and the London Gin Club offers cocktail recipes dating back to the 1800s! It looks like a standard pub on the outside but nowhere else in the capital cares about gin more. They even go as far as to get the right garnish, ice and tonic with each individual brand.
Canary Gin Bar, Bath


Gin just feels right in this picture perfect Georgian city. The Canary Gin Bar offers a full gin experience in a beautiful atmosphere. They have their very own cocktail called 'The Darcy' inspired by Jane Austen's novels. It is also home to its very own artisan distillery!
Pedler, Peckham, London


Peckham is increasingly trendy nowadays, a far cry from Del Boy and Rodney's stomping ground. The area has now taken to gin and The Pedler offer its very own gin cocktail list. In a bizarre twist they also use gin in sausages served in the restaurant! They haven't but should call it 'bangers and mashed'.
C.O.L.D, Blackfriars, London


This bar is at the heart of the City of London, and as such is the home of the City of London Distillery. The interior is decked with lush leather sofas and the copper stills are within view for the customers. There are also other activities you can take part in, including distilling your very own bottle to take home.
The Distillery, Notting Hill, London


Just a stone's throw from Portobello Star is the Distillery. A unique building which combines everything gin related under one roof. A distillery in the basement, a bar, a lounge to sit in and even a hotel above to sleep it off. This must be the biggest shrine to gin in the world and therefore should be on any gin lovers bucket list.