Bournemouth is home to a brilliant beach, fantastic nightlife and, of course, great activities including Burlesque Dancing, Nude Life Drawing and Quad Biking. There are many reasons why you should head to Bournemouth to party, so we've put together 10 reasons why Bournemouth is the perfect place to party to make you even more set on visiting this great seaside town!
1: Bournemouth is one of the best party destinations in the UK
Bournemouth is a great place to let your hair down and live it up in the evenings and it has a Purple Flag to prove it. Since 2011, Bournemouth has held a Purple Flag for its evening entertainment, meaning it's one of the top destinations in the UK for party goers! Sample the nightlife in Bournemouth with an Unlimited Weekend Bar Pass and party all weekend long. With this Bar Pass, you'll have access to all the hottest bars and nightclubs in the town including exclusive drinks offers and deals. An Unlimited Weekend Bar Pass is the ultimate way to explore the nightlife in Bournemouth and you can even create your own bar crawl!
Carry on the partying with a Bournemouth Cocktail Making class! Bournemouth is the perfect place to party and a great way to get the party started is with a cocktail or two or even three! Learn how to mix, shake and stir a brilliant cocktail ready for you to enjoy. This is a fantastic way to kick start your night out in Bournemouth with some sophistication. Learn something new and prepare to be wowed by the expertise of the bartender!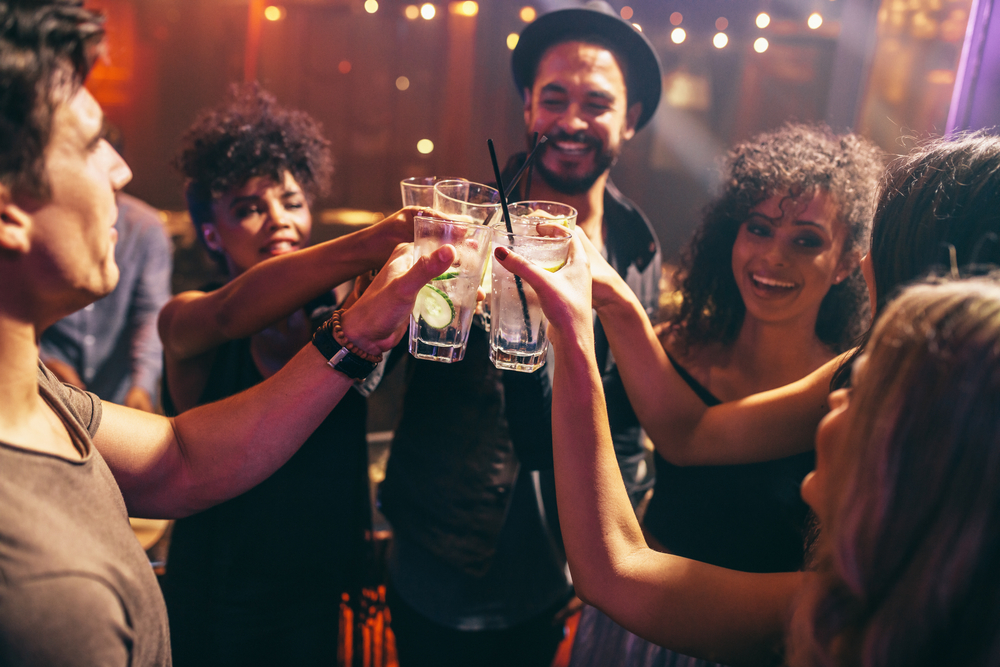 2: It's a great place to let your hair down and dance!
In Bournemouth, drinking isn't the only way to party. There are many different and wild ways to celebrate in this town. Get your dancing shoes on and learn the moves you need to get partying with a dance class. Learn the seductive art of Burlesque and shake those feathers and what your mamma gave ya. This is a class that'll give you a chance to really strut your stuff! Why not see how good you are at releasing your inners sexy with Pole Dancing? Pole Dancing is a great activity to get you in the dancing mood and it's also a good way of keeping fit, so you can feel sexy, party and be healthy!
3: You can feel like a star
Feel like a star with a Lip Sync Battle in Bournemouth and take your performance from your bedroom with a hairbrush in front of the mirror to becoming professional lip-syncing divas. If you're a fan of the hit TV show Lip Sync Battle, then you'll love this activity in Bournemouth. Learn the moves from a professional dance teacher, get into fancy dress and lip sync your heart out!
You can not only feel like a star with the Lip Sync Battle, but you can also look the part with a Makeover and Photoshoot. Get ready for a night out to remember with a two-hour make-up session and professional photos to capture you and your glammed-up girls.
4: There are plenty of show stopping performances
Prepare to be wowed by the show-stopping performance of the Adonis Cabaret! This male strip show is a theatre trip that's perfect for a Bournemouth hen party! Adonis Cabaret is like no other performance; you'll be welcomed in with a drink and a delicious buffet to give you the energy you need for the performance ahead. The dazzling show is full of high energy strip tease, drag queens and prize giveaways.
5: The beach is amazing
Did we mention that Bournemouth beach is amazing? Bournemouth's 11 miles of sandy beaches are a picturesque beauty of the South Coast. Bournemouth's beaches are Blue Flag winners and are super clean, raked by tractors every morning and litter picked by hand twice a day. Bournemouth Beach is a great place to spend a sunny day, so why not relax on the beach and take a dip in the sea?
6: The food is delicious
Bournemouth is perfect for a foodie! With plenty of places to eat out, you can fulfil your foodie desires and enjoy a variety of tasty meals. Bournemouth is a British seaside town, so the most fitting meal would be fish and chips followed by an ice cream on the beach, but there's plenty more to eat at this seaside town. Enjoy the other quintessentially British classic and indulge in a delicious Afternoon Tea in Bournemouth. Get those taste buds tingling with a selection of sweet and savoury treats served with tea or even a boozy addition of prosecco or a cocktail. This is a brilliant way of getting the party started in Bournemouth or even just a lovely break between exploring the town. If you want something a little less traditional, why not try a mouth-watering meal at Las Iguanas? The Latin American inspired restaurant and bar will serve you a feast of nachos, quesadilla and enchiladas.
7: Bournemouth is action packed
If you're type of fun doesn't involve sipping tea and cocktails, then perhaps the perfect way for you to party in Bournemouth is a bit more action packed. From Clay Pigeon Shooting to Quad Biking, there are some great outdoor activities jammed packed with action. Run through woodlands and tactically shoot you opponents with splattering's of paint in a half day of Paintballing in Bournemouth. Or even better, whizz around a track and compete against your friends in a Go Karting race. Bournemouth has a variety of action-packed days out which are brilliant for a stag do.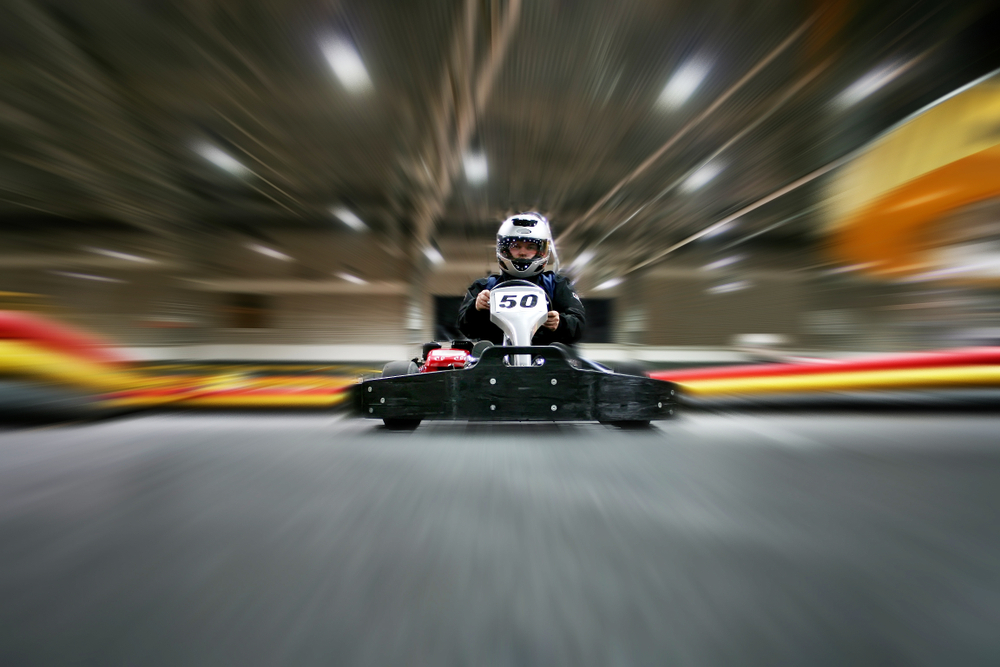 8: Explore the Town and you'll find out
The best way to find great places to party and find hidden gems is to explore the city. With the Treasure Hunt-City Explorer activity in Bournemouth you'll be able to see all the sights of the town, from its beautiful sands to the bustling town centre. This activity makes tourism competetative as you are faced with photo and video challenges with questions to answer about the location. This is a brilliant way to spot the best places to eat, drink and party for your celebration in Bournemouth.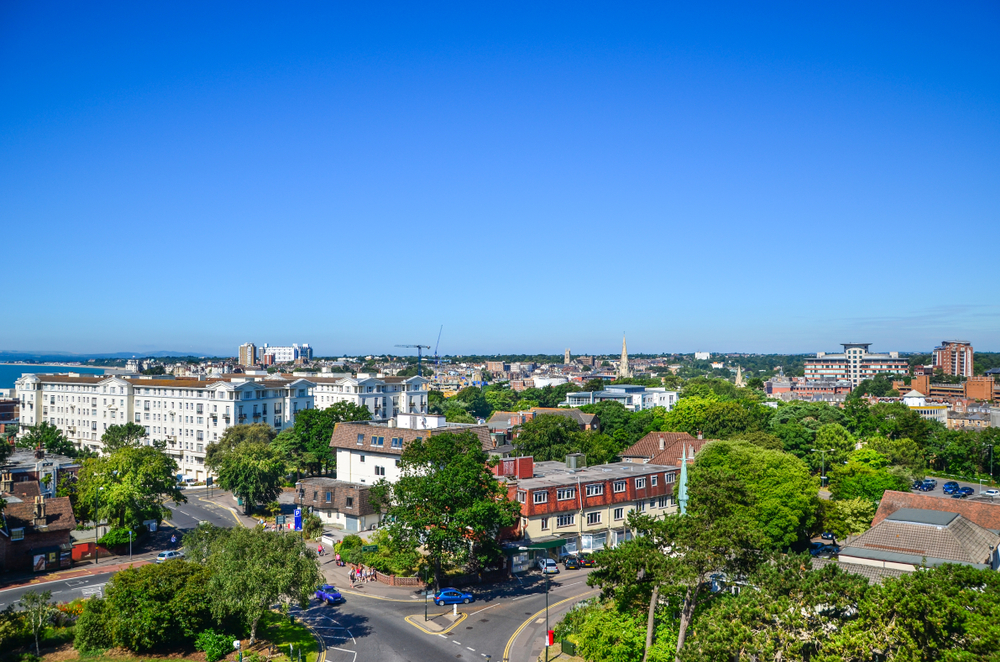 9: You can always try something different
Move away from the traditional ways of partying and learn something new. Try something a little different with a Nude Life Drawing class. This cheeky activity's a great way to kick-start the partying for a hen party or a stag do, and it'll certainly make you giggle. Put your art skills to the test as you attempt to sketch a masterpiece of the nude male model in front of you!
10: Get sporty
Kick-start the partying with something sporty! This is a great way to bond and have a laugh with those closest to you before you continue the partying in the town. If you love football, then see just how good you are once you've climbed inside a giant inflatable bubble. Bubble Football in Bournemouth is a hilarious game that anyone can play. Bounce and fall as you attempt to score a goal in a giant zorb ball. Another bizarre but hilariously fun game is Quidditch, perfect for any Potter fans out there. Jump on your broomstick and whizz across the pitch in a real-life version of Hogwarts favourite wizarding game.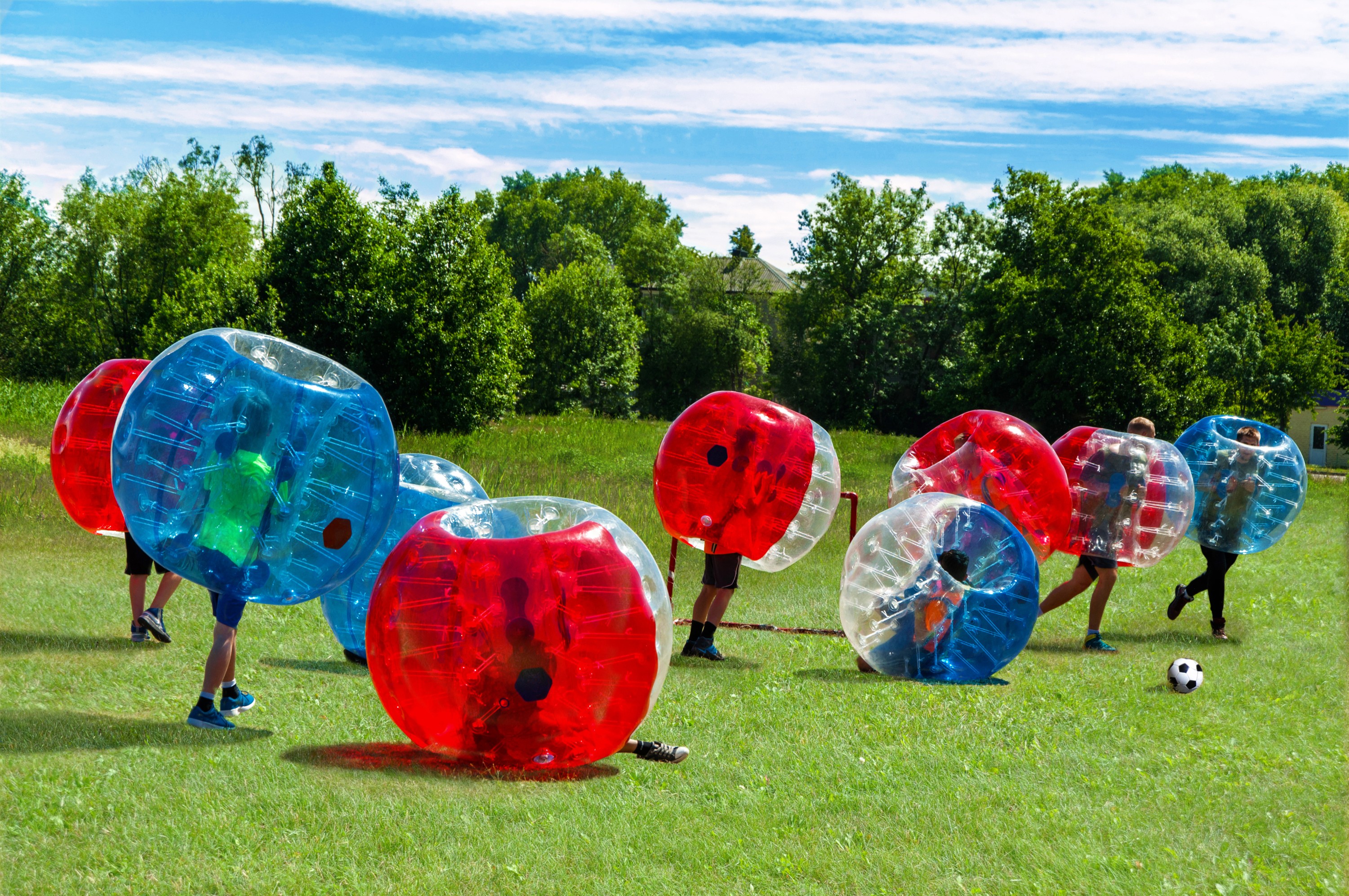 Whether you're looking for a classic night out, a Burlesque Dancing class or even a quirky game of Quidditch, Bournemouth has some of the greatest and bizarre ways to party. If you want to explore Bournemouth's party scene then check out the Fizzbox website here.