Guten tag! Get ready for an epic stag do in Germany that's simply wunderbar! It's time to drink German beer, sightsee and party. And when we say party, we mean party! The modern nightlife here is amongst the best in Europe. We know you and the lads can get wild, so we've got lots of activities to keep you busy all day and night long.
Why is Germany Good for a Stag Do?
Germany: it's not just for Oktoberfest! Fizzbox has got a ton of fun things you can do from the bars and clubs of Berlin to the beer gardens of Munich, from the beautiful countryside that surrounds Hamburg to a range of naughty activities, featuring gorgeous German girls. You're never far from beer, bratwurst and babes here!
And we haven't even mentioned how good German beer is yet! Just imagine the beer halls, brewery tours and pub crawls, not forgetting all the local delicacies you can eat! You might even have time to squeeze in some sightseeing of these culturally and historically rich cities to help you shake off that hangover. Whatever you choose to get up to, we know you'll have a blast.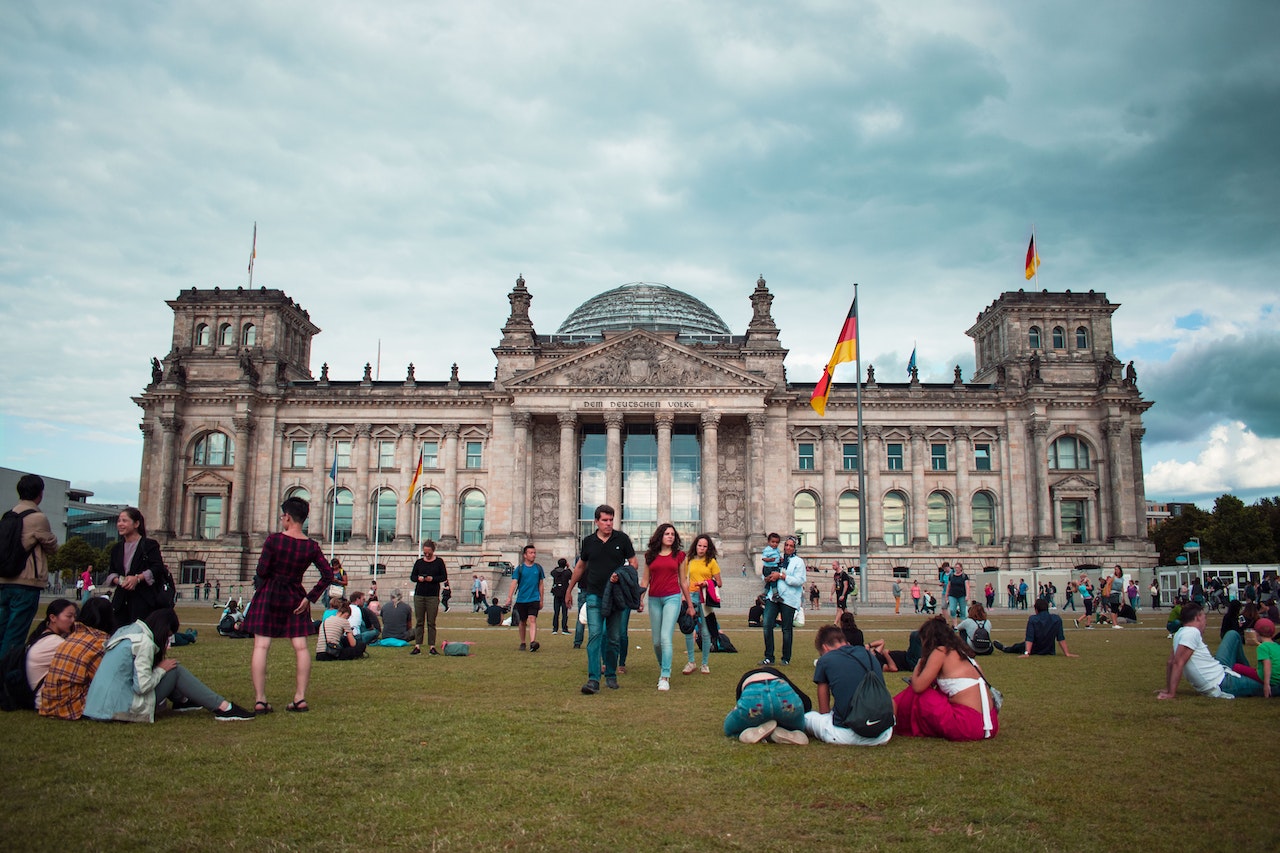 Top 10 Stag Do Ideas in Germany
Check out our activity recommendations for the experiences that'll make your stag do in Germany one for the history books.
1. Beer Bike
Combine drinking, sightseeing, banter and good times with a beer bike. You'll hop on the bike and will all need to pedal to move the bike around the city streets of your choice. It's a great workout for anyone who's been cheekily skipping leg day! You'll be handsomely rewarded for all your hard work with loads of refreshing beer to drink. Some bikes even include unlimited beer! We all know that drink driving is wrong but don't worry, this is legal because your bike will be steered by a friendly professional chauffeur who'll make sure you all have an amazing time. Prices start at £20 per person.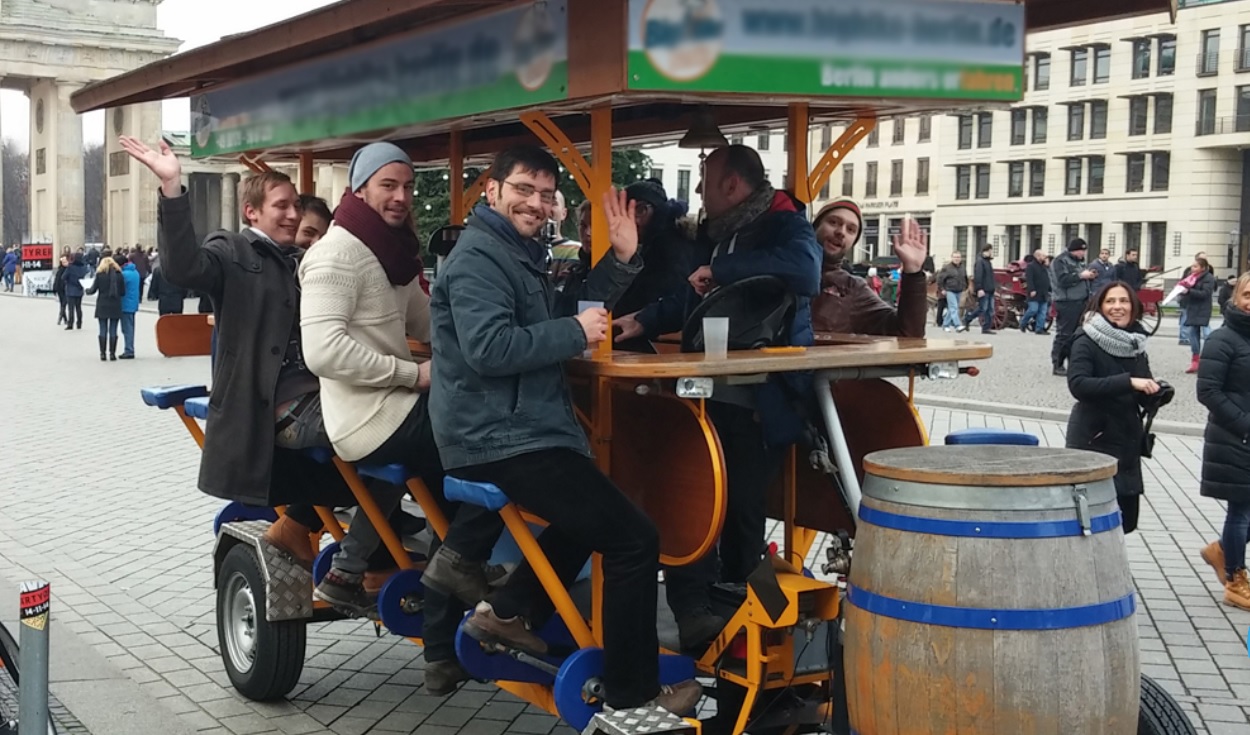 No trip to Germany is complete without a visit to one of the famous beer halls. These huge drinking halls serve up some of the most delicious drinks you can get your hands on and enjoy in a party atmosphere. You may have even heard of the world's most famous beer hall, Hofbräuhaus in Munich that has space for 5,000 visitors at one time. If you want to experience a traditional German drinking session, this is the most fun way. Will you be able to keep up with the locals in the party stakes? Prices start at £22 per person.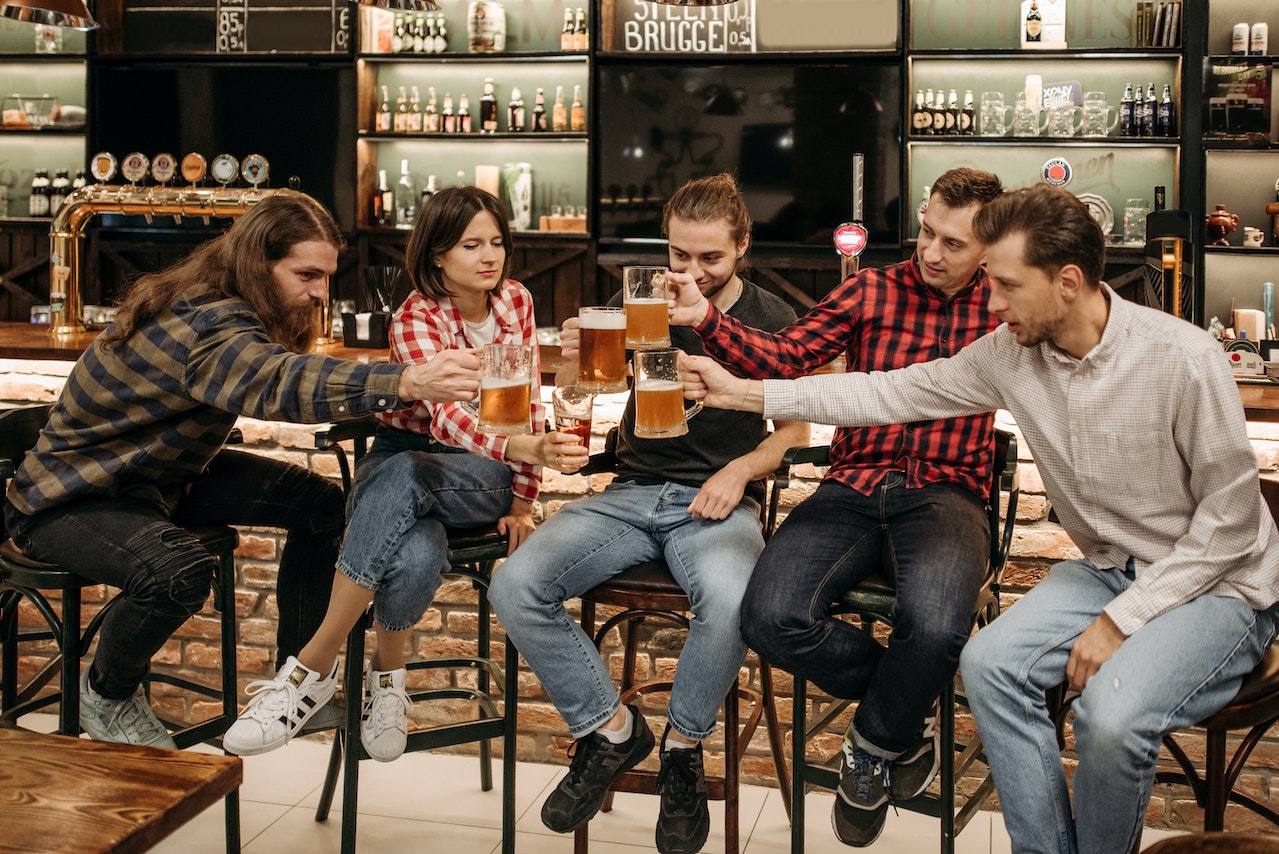 Whether you're a bunch of footie fans or you just fancy doing something hilarious on your Germany stag weekend, bubble football will have you all in stitches! Get ready to experience the beautiful game like never before as you each climb into a big, inflatable zorb to play a wacky but wonderful match. You'll split into teams to compete, charging into your opponents to knock them flying and steal the ball. Just imagine seeing your mates rolling down the pitch like massive, inflatable beach balls! Prices start at £40 per person.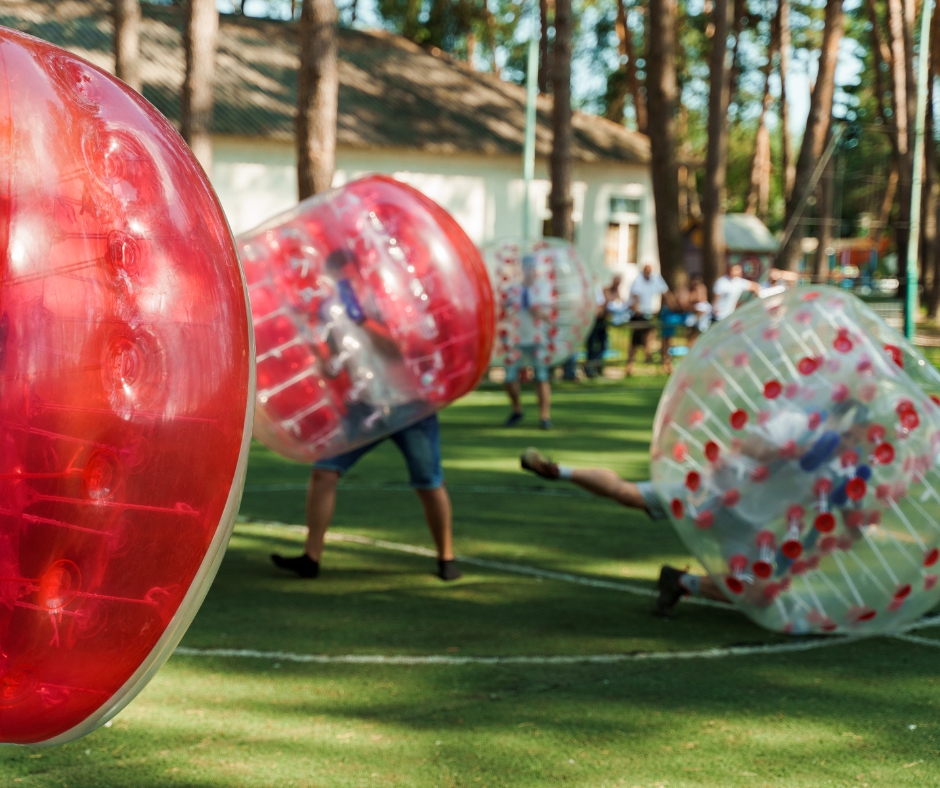 4. Paintballing
Paintballing is a quintessential stagtivity and it's easy to see why. Who wouldn't love stalking their mates like prey before splattering them with paint? The venue's friendly staff will give you a safety briefing and split you into teams for the ultimate paintball battle with guns in hand. It's like stepping into a real life video game as you immerse yourself in this epic activity, hiding behind obstacles and waiting for the perfect time to strike. If you're a competitive group of lads, this is the perfect game to get those juices flowing. Prices start at £50 per person.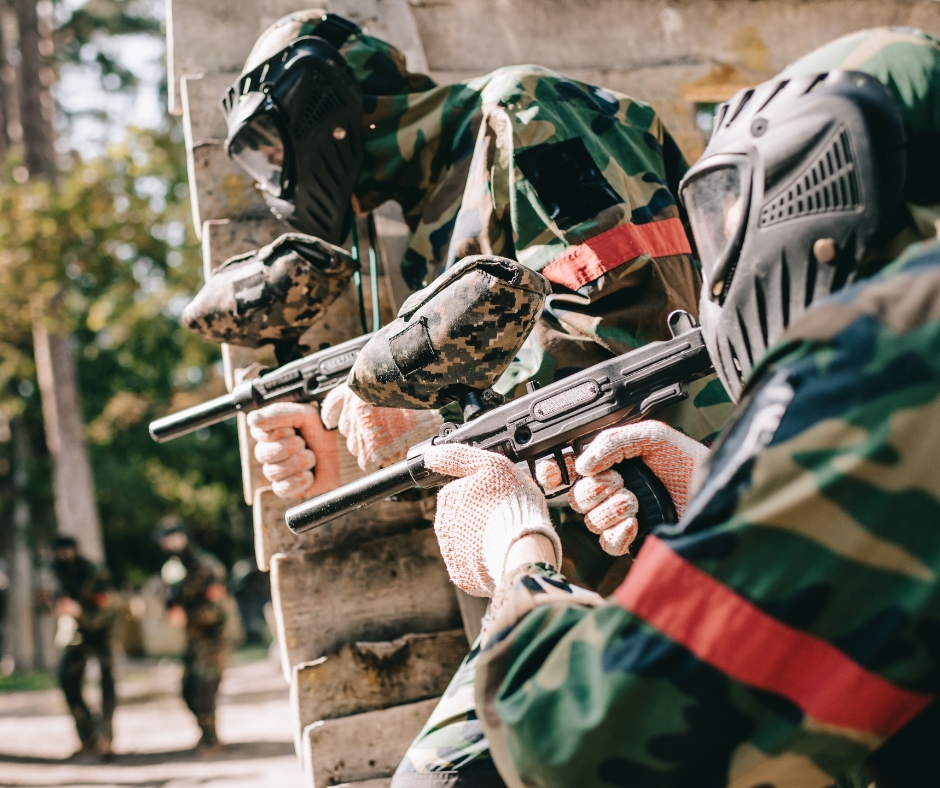 A good stag do in Germany should involve the three Bs - beer, bratwurst and babes. The final B will put a smile on everyone's face. You can watch female strippers in a range of different environments including strip clubs, your hotel or accommodation or even a party boat or your airport transportation. These gorgeous girls will undress slowly and perform a seductive striptease for your entertainment. The groom-to-be will even get a lapdance. Just imagine the shocked then delighted look on his face! If you want to play a prank, hire a dominatrix to put him in his place! Prices start at £12 per person.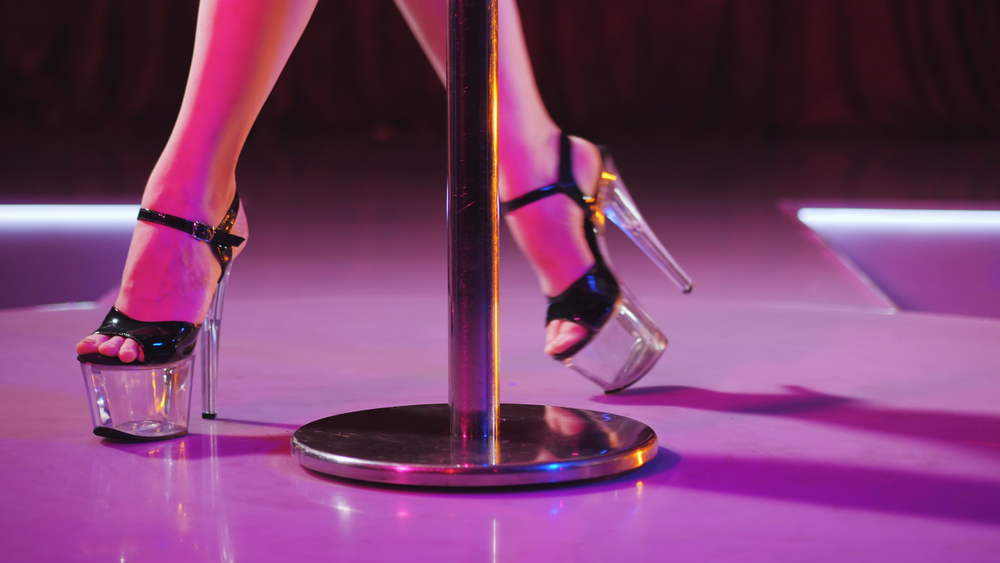 6. Bar Crawls
Get to know your chosen German city at night time with an epic bar and pub crawl where you'll visit the best watering holes and party alongside the friendly locals. Whether you're celebrating the stag in Berlin, Munich, Hamburg, Cologne, Frankfurt or one of the other top cities in this country, you'll have a whale of a time as a friendly, English-speaking guide shows you around the best bars and pubs in town, dishing out shots and free drinks and even hosting party games for an unforgettably fun night out. Prices start at £15 per person.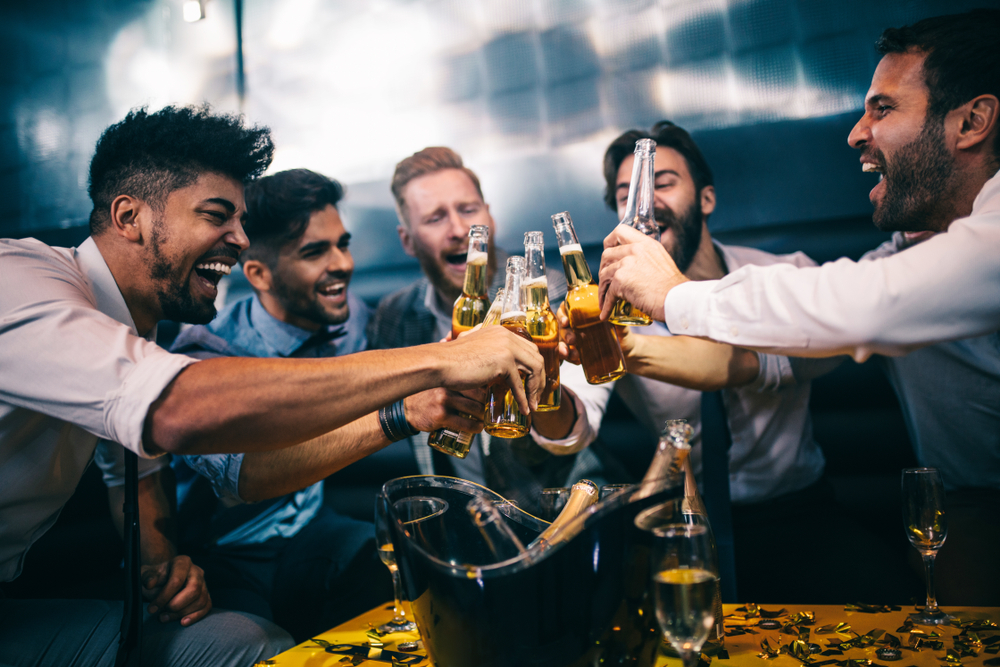 7. Go Karting
If you've ever wondered which of the lads in your group is the best driver, this is the activity for you! Get ready to find out who has the greatest need for speed with an adrenaline-pumping session of go karting, available indoors and outdoors. Feel like you're in the Fast and Furious movie cast as you speed around the track with your pedal to the metal. You'll compete in a range of races, seeing you can achieve the quickest lap time and complete the most laps in the shortest amount of time. Prices start at £49 per person.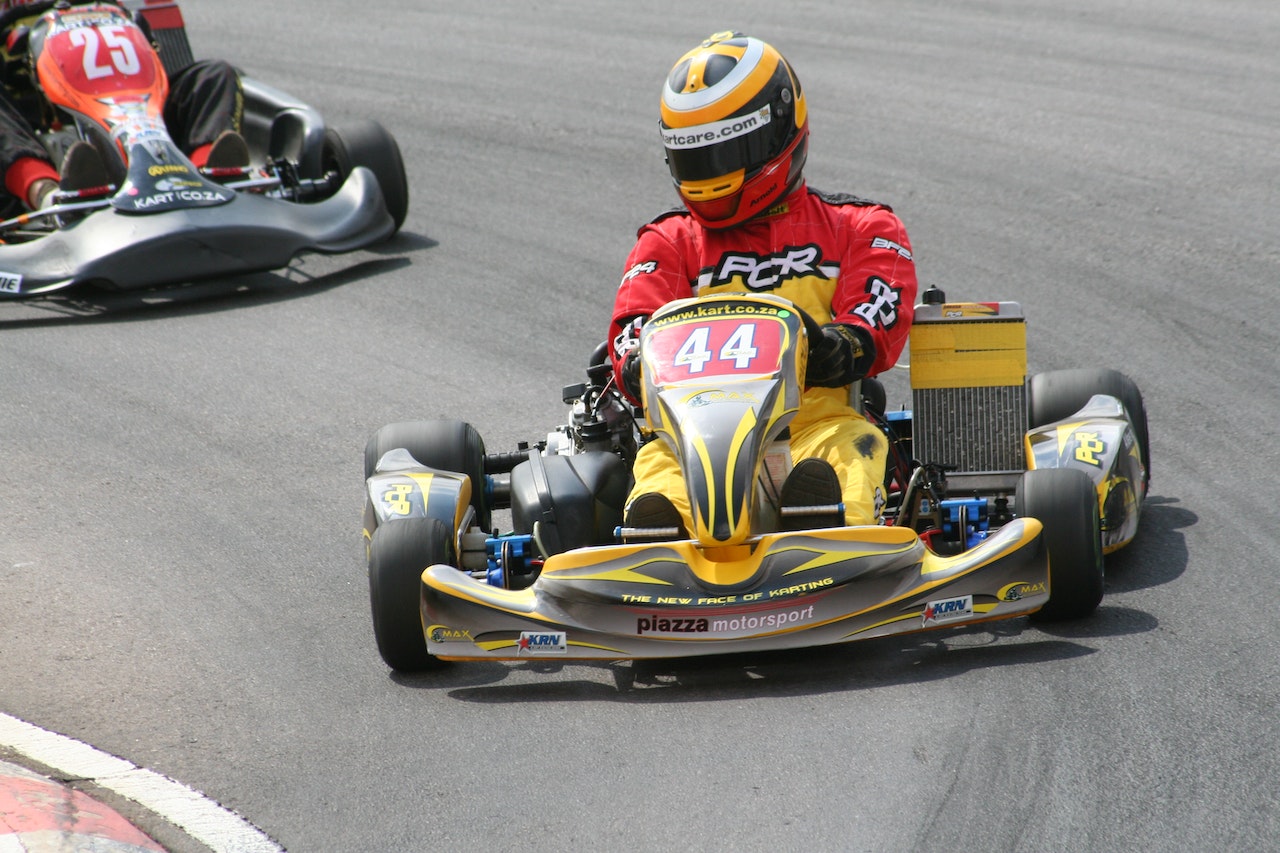 8. Brewery Tour
Germany is famous for its beer. It's seriously good here and just begging to be tried! But instead of just sinking pints in the pub, why not learn more about how your favourite tipple was made? Head on a brewery tour for a behind the scenes look into beer, its history, brewing process and exactly how it gets that mouth-watering flavour we all love! A friendly guide will show you around, sharing fun facts and, of course, lots of crisp, cold beer for you to enjoy at your leisure. Prices start at £20 per person.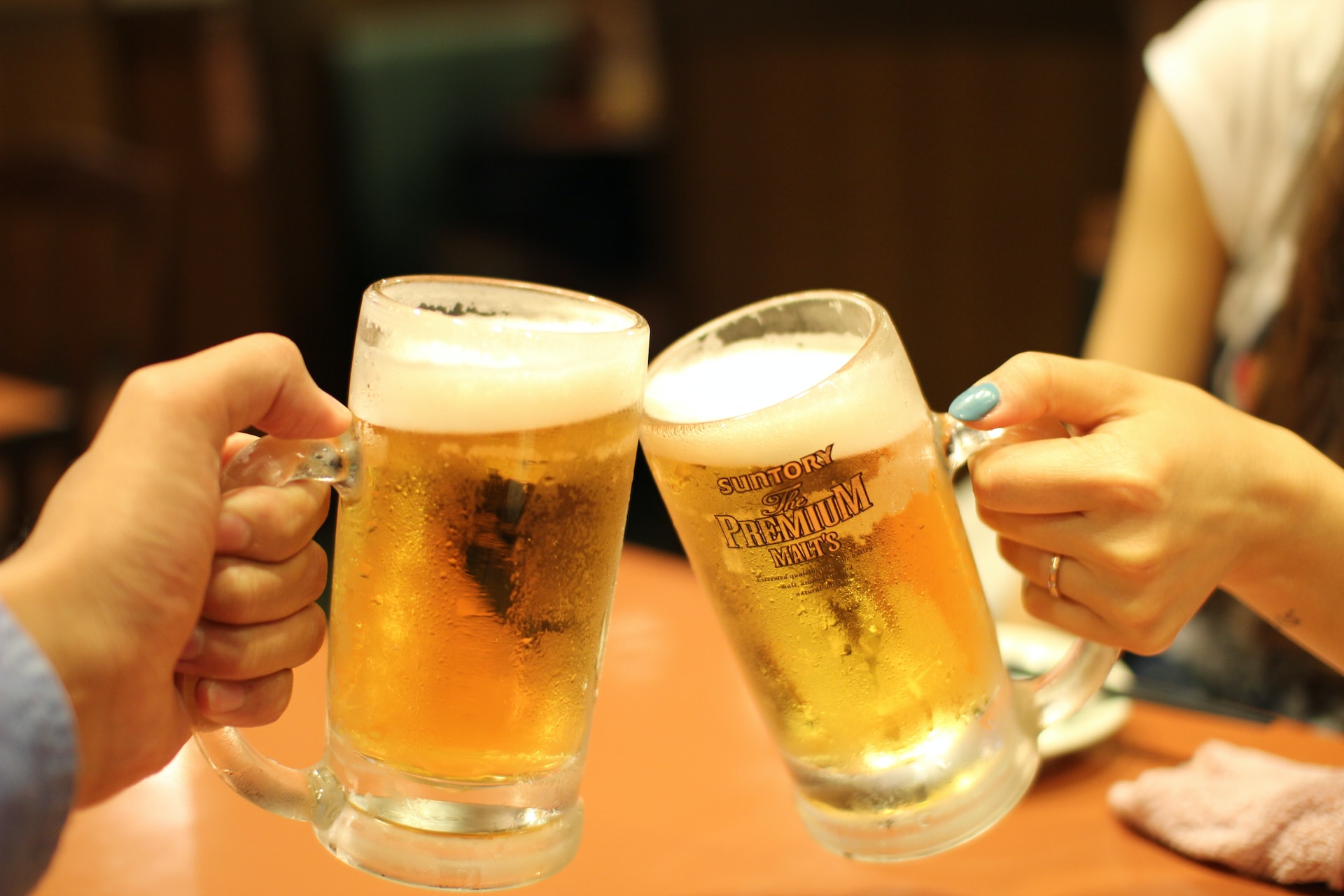 9. River Cruise
Fancy doing something a bit different? Many areas in Germany boast gorgeous rivers so it's time to board a boat and see the sights in style. Escape the hustle and bustle of the city centre and get out on the water where you'll enjoy a laid-back atmosphere, food and drink. Sit back, relax and watch the world go by as you have fun with the guys. Some of these boats even have female strippers onboard to keep you thoroughly entertained as you feast your eyes on their beautiful bodies and journey along the river. Prices start at £48 per person.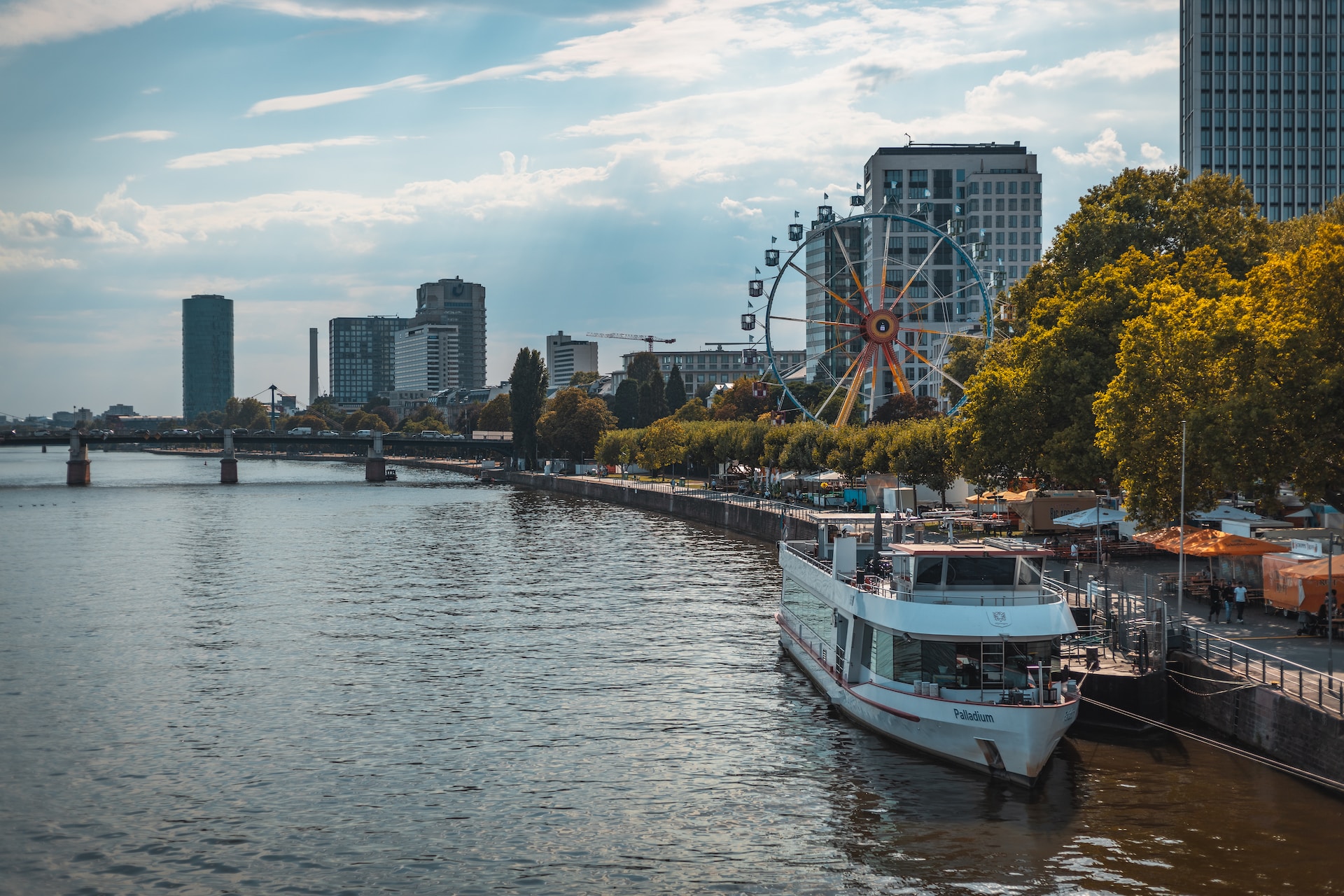 Germany might be our footie rivals but you can't deny how good their teams are! If you're footie mad and want to learn something new on your stag weekend, come along to tour one of their famous football stadiums. How about a visit to HSV stadium (Volksparkstadion) in Hamburg or FC Bayern Munchen Allianz arena tour in Munich? You'll explore the pitch and grounds, learning all about the team's history and success and getting exclusive peeks at the players' tunnel, press rooms, changing rooms and more. Prices start at £30 per person.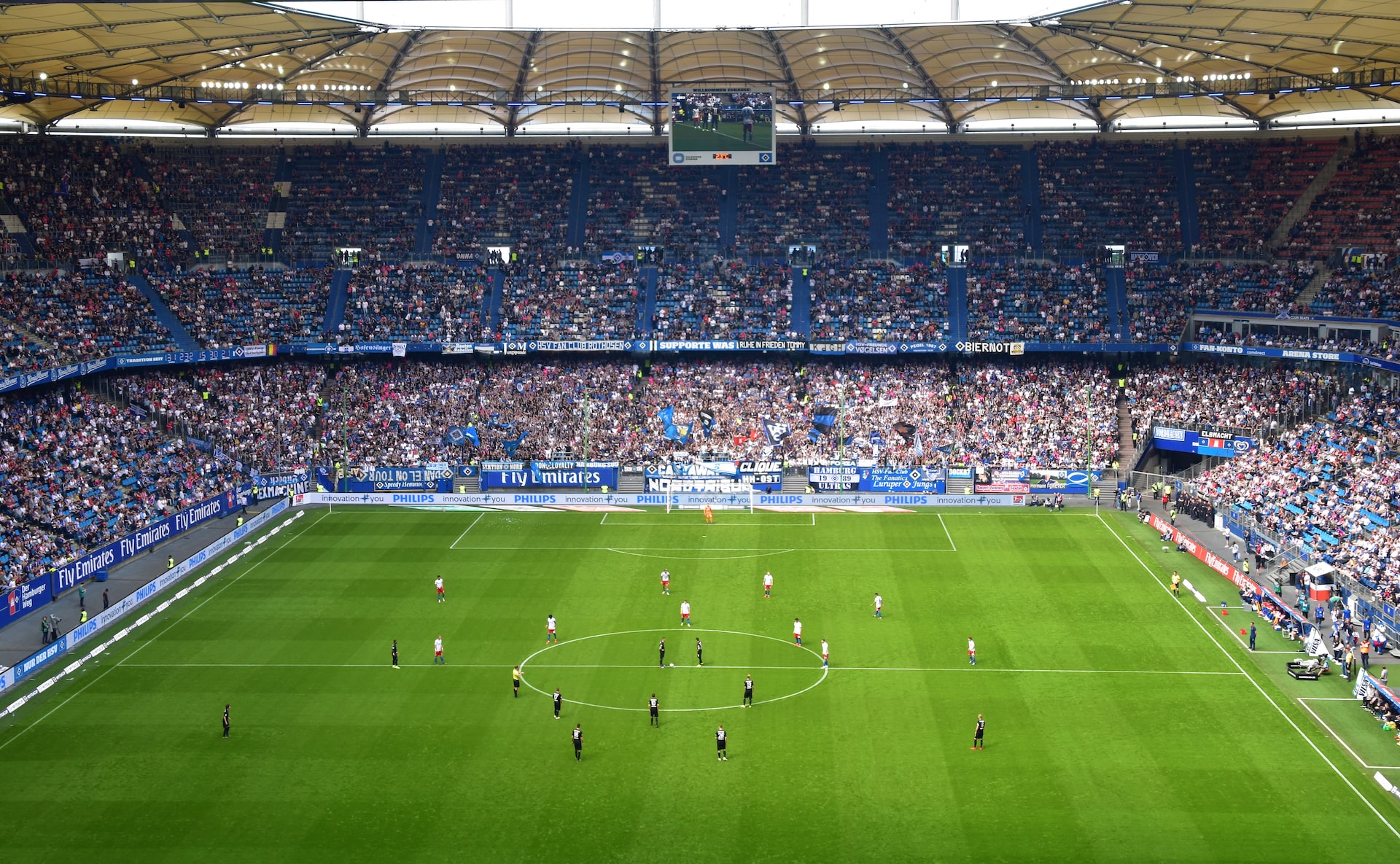 The Best Cities in Germany for a Stag Do
Germany is packed with eclectic cities that offer so much to see and do for stag groups from heart-pounding activities to fascinating history, banging nightlife to cheeky red light districts and so much more. Here's some of our favourites places to party:
Beautiful Berlin is one of the world's most iconic and effortlessly cool cities. Full of history, there's so much to explore here such as what's left of the Berlin Wall, covered with graffiti and a symbol of unity and hope to this day. This is a city that parties around the clock with venues varying from traditional beer halls to industrial warehouses turned into techno clubs. It's not called the clubbing capital of Europe for nothing, you know!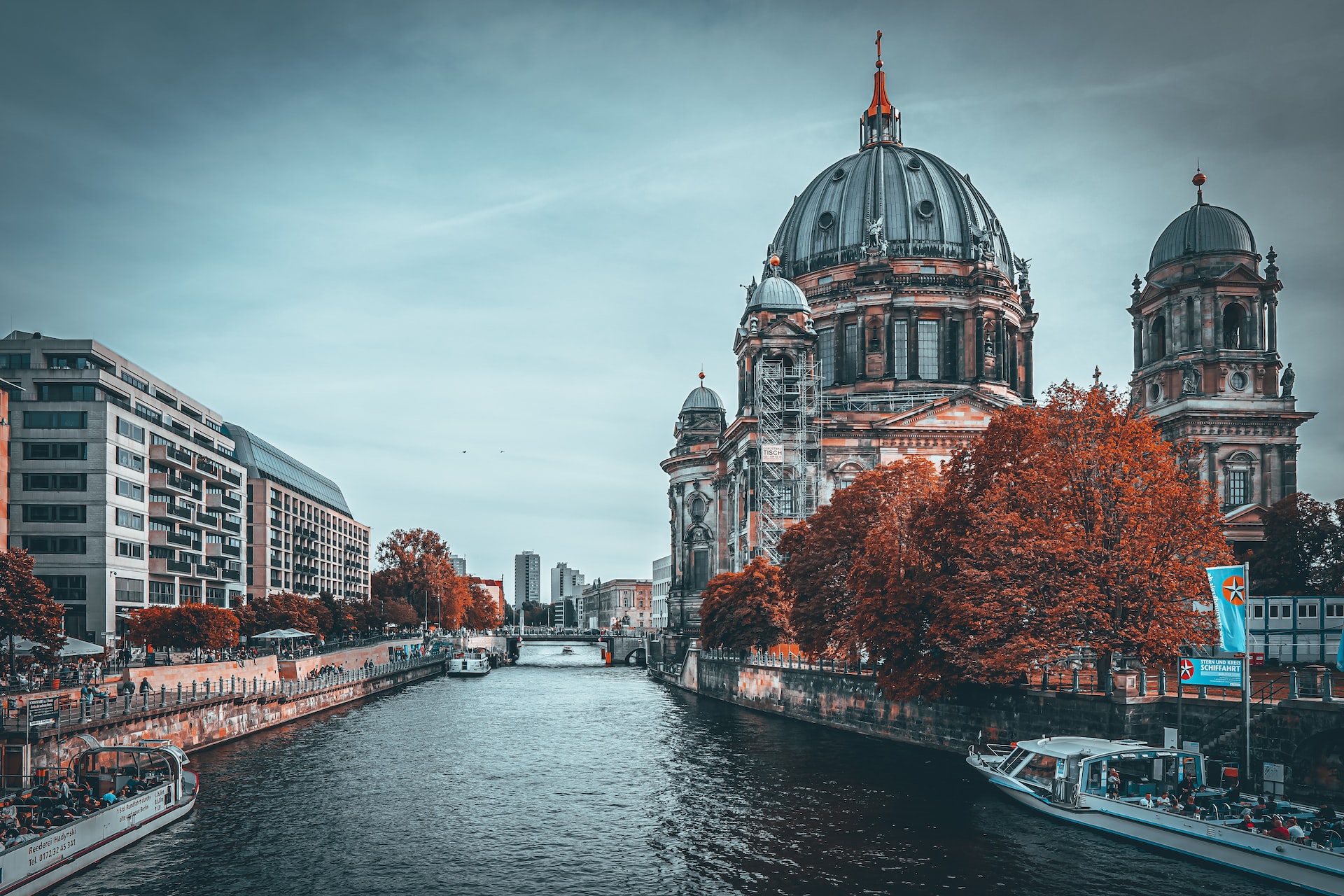 Germany's second biggest city is full of fun contradictions from sandy beaches and riverside bars to the red light district and the wild clubs on the strip. It's also home to the second seaport in Europe. The nightlife here is young and fun with lively locals who'll show you a great time. If you're feeling naughty by nightfall, head to Reeperbahn to St Pauli district to experience Hamburg's infamous red light district.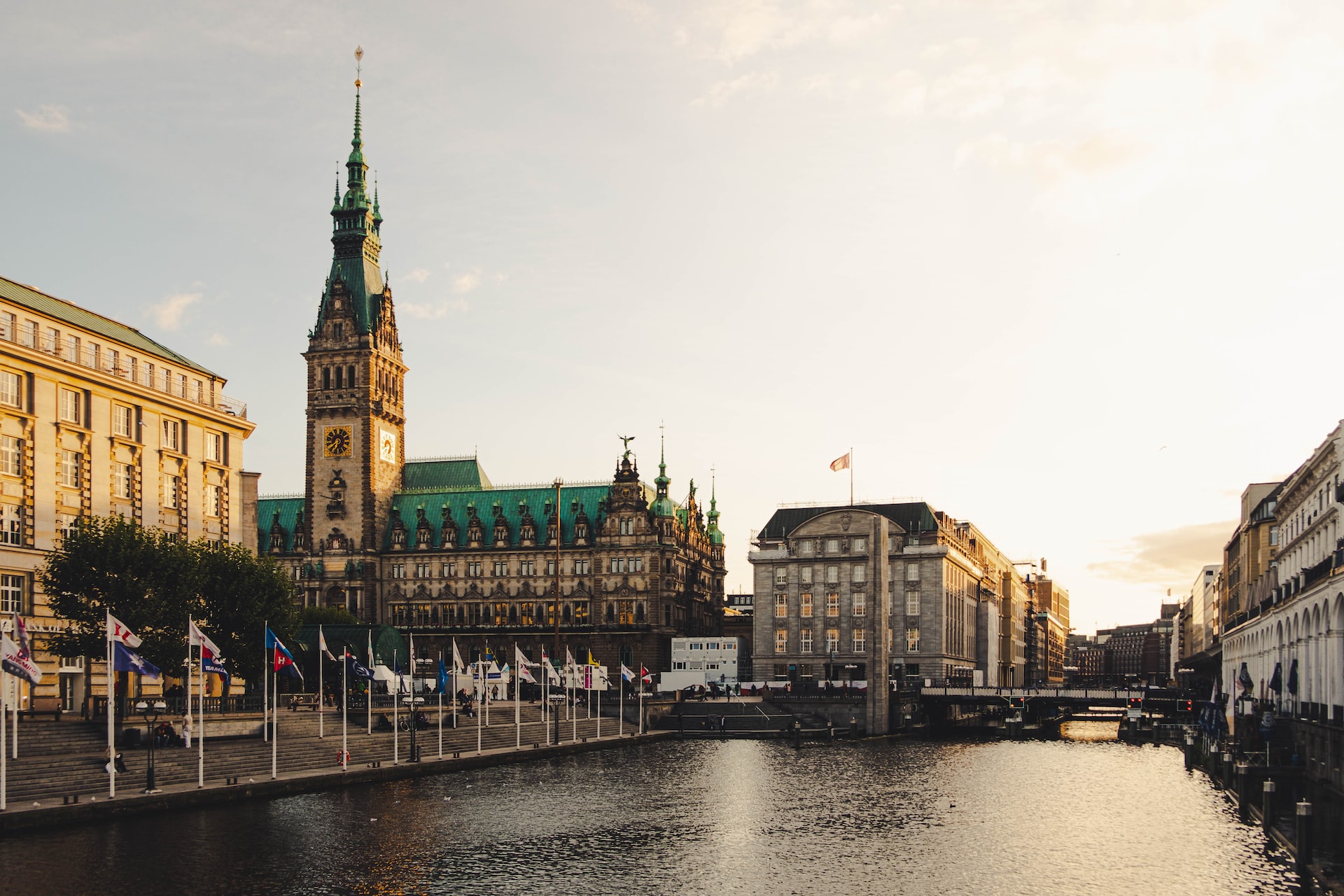 Welcome to the home of Oktoberfest! You lads are going to love the combination of beer and Bavarian culture. The city's motto is 'Munch loves you' and you'll definitely feel the love here. With gothic architecture and traditional beer halls everywhere, it's a great place to relax, sightsee and enjoy a cold one by day. When night falls, it's time to celebrate the stag at the Party Banana, an area of amazing bars and clubs, named after its shape. You can even visit the biggest beer hall in the country, with room for 5,000 party people.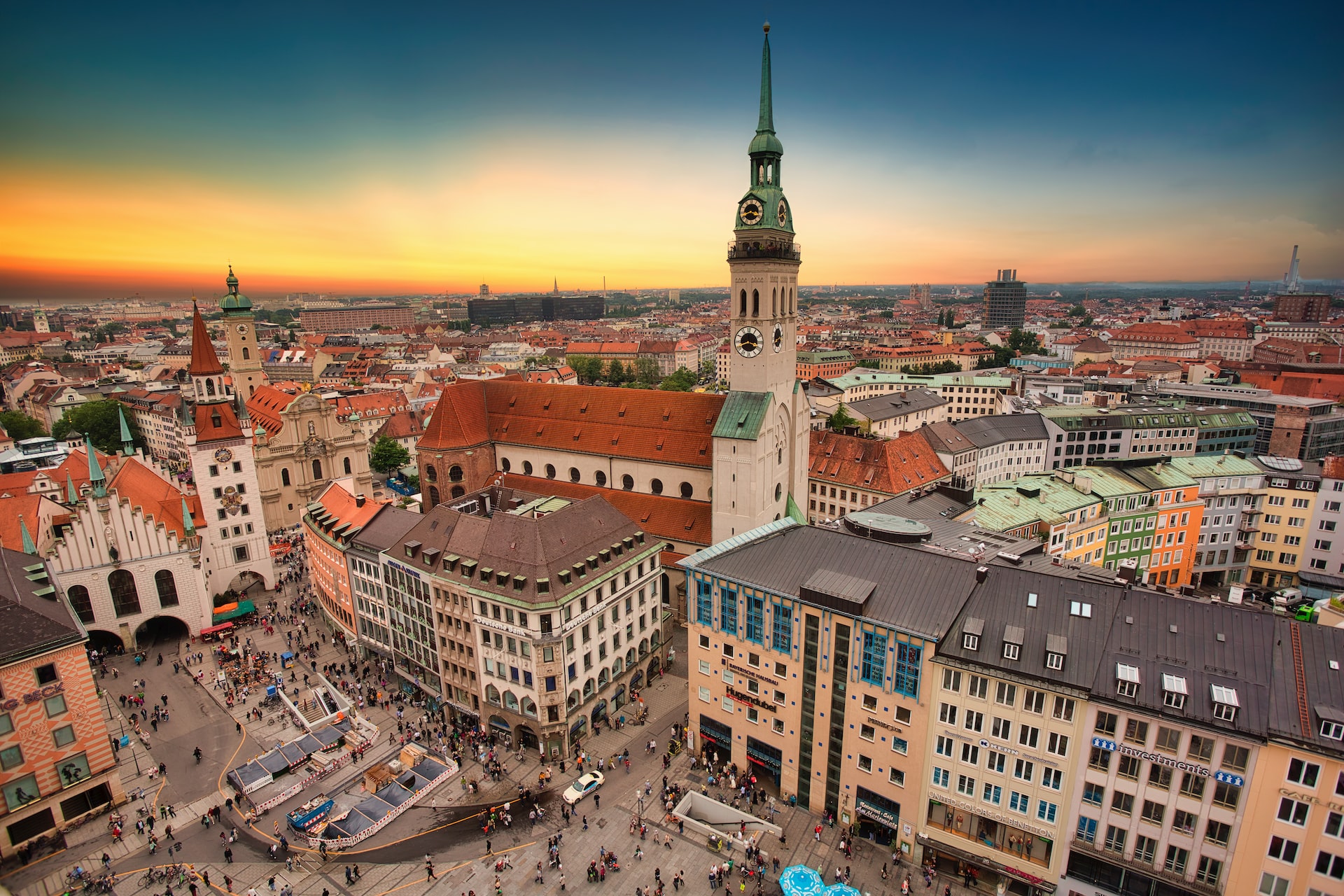 Stag Do Nightlife in Germany
This is the stag night of your dream, lads! Get ready to drink, dance and party the night away with fun locals and plenty of other hen and stag groups. The nightlife here, particularly in Berlin, is edgy and bang on trend. Here, you'll find Berghain, one of Europe's most famous nightclubs and known as the 'world capital of techno.' Located between Kreuzberg and Friedrichshain, entry to this club requirements are mysterious so there's no guarantee you'll get in but if you do, you're in for an exclusive and epic night out where you'll feel like total VIPs.
Alternatively, why not head to Munich to visit what claims to be the biggest pub in the world? Hofbräuhaus beer hall can entertain 5,000 party goers across three epic floors. Established in 1589, this historic beer hall is a must visit when you're in town. The Schwabing area is also great fun with a thriving student population and surprisingly wallet-friendly drinks. If you fancy something naughtier, Hamburg's red light district is known as 'the most sinful mile' and will fuel your wildest desires with sexy stripclubs and much, much more.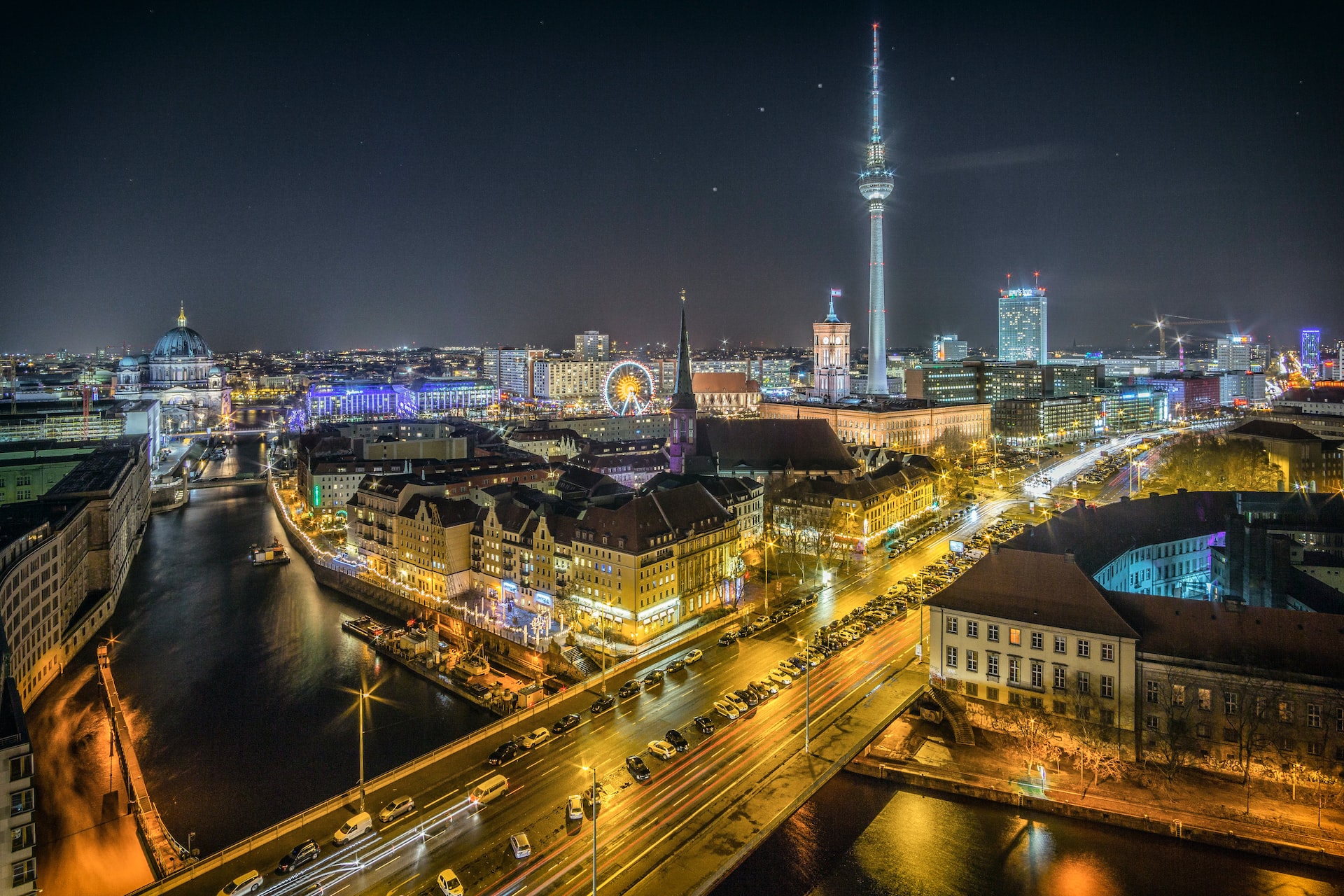 Eating Out in Germany
If you're looking for a stag do with loads of German flavour, you've come to the right place. If you're a foodie, there are plenty of amazing local dishes to try while you're here. You're going to want to save plenty of room for the delicious German cuisine because it's seriously filling (and tasty). From sausages and pretzels to strudel and schnitzel, we know that once you get a taste of German food and their famously good beer (which is way better than anything we can get back home), it'll be hard to go back to what passes as food back home!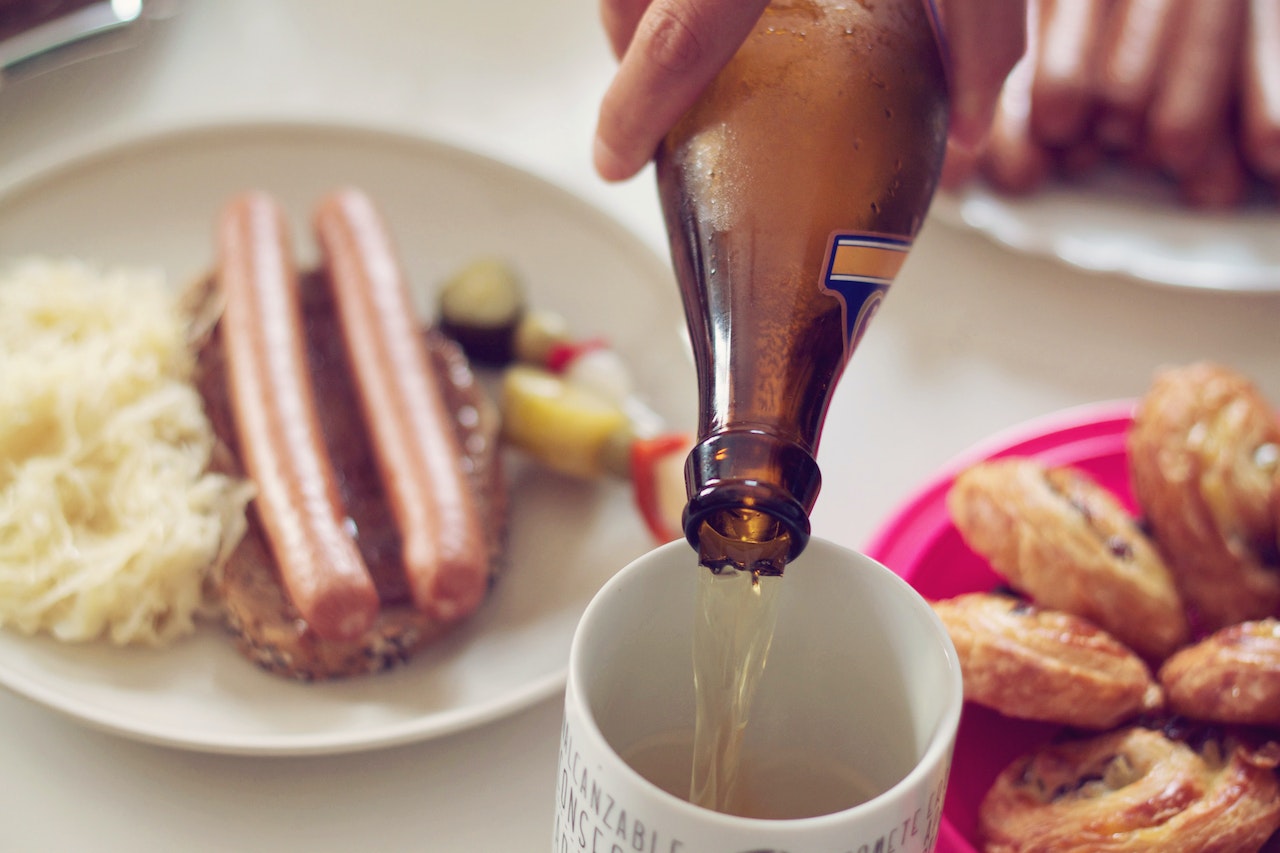 Getting to Germany
Germany is an extremely well connected country so you'll be able to get the fun of your German stag do started quickly! The major cities have their own international airports, including Berlin, Hamburg and Munich with a range of airlines serving them well from the UK and beyond. Flight time from the UK to Germany is usually between one hour and 10 minutes to two hours.
Book Your Stag Do in Germany Today
Do you like the sound of having your stag do in Germany? Then you're in for a wild time! If you'd like to learn more, please check out our full activity listings to see exactly what you and the lads could be getting up to. From beer halls to watersports, female strippers to go karting, paintballing to party boats, there's so much to do here. We reckon the groom-to-be deserves to be spoilt on his last weekend of freedom, right?