Manchester is the cultural hub of the north and the second busiest city in the UK. This metropolis is worth the visit, full of history, culture, shops and restaurants, there's plenty to see here. Whether you're a company in Manchester or you work outside the city, it's a great place to host your corporate team building activities.
Team building in Manchester will bring your work force closer, break the ice and motivate your team. From assault courses, escape rooms and even pizza making there are plenty of fun activities out there for team building. So, to help you decide on an activity for your team, we've put together the top 10 team building activities in Manchester, you'll be overwhelmed at the choice!
1- Bella Italia - Pizza Making with Bottomless Drinks
Bottomless drinks and a pizza making class, what better way to break the ice and catch up with colleagues? Choose your poison of either mocktails, beer or prosecco for the class and learn how to make your own pizza. This class will definitely get everyone laughing and enjoying some delicious food that you've all made!
2- Go Ape - Tree Top Challenge
Conquer the treetops at GO Ape and take to the high ropes in a team building challenge which requires moral support and confidence. Push yourself to achieve at dizzying heights and take the leap of faith as you ride a speedy zip line. Remember, don't look down!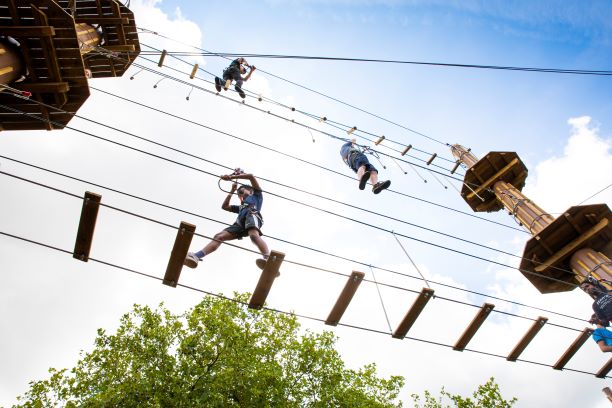 3- Break Out Manchester - Escape Room
An Escape Room is the ultimate test of your team and communication skills. You're locked in a room with only your brain power to escape. Solve the puzzle and crack the code within the hour and you'll be going free. Are you and your team able to beat the clock?
4- TeamSport - Indoor Go Karting
Ignite some competitive spirit and get ready for an adrenaline pumping race with indoor Go Karting. This is a great way to build confidence as well as get everyone involved in a bit of friendly competitiveness. Race around a 550m track, go up to 40mph and see which of your teammates can go the fastest.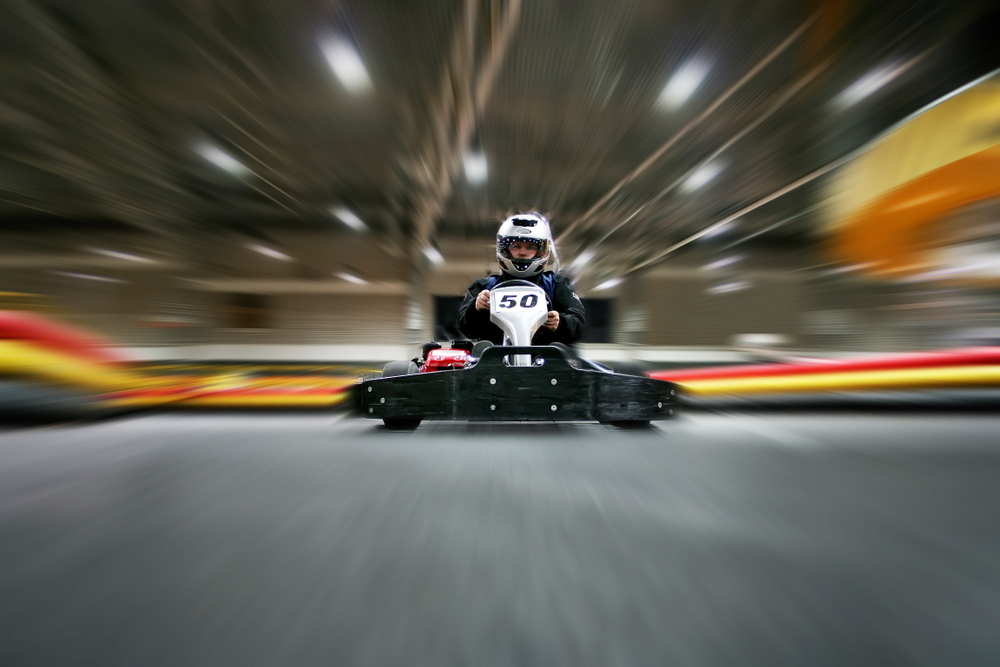 5- Successopoly
This is an extreme version of Monopoly, perfect for playing with your fellow colleagues. Go head to head in a famously competitive game straight from your childhood which has now been made life-sized! Based on Monopoly, you'll be collecting property and earning money to be in the chance of winning. With a trophy and medals to win, Successopoly really tests your team skills.
6- Delta Force - Half Day Paintballing with 100 Balls
Cover yourself in war paint and prepare for battle with your teammates, plot your strategy and compete. Will you be able to avoid getting splattered with paint? Immerse yourself in the Hollywood-style game zones designed in the themes of the wild west, the Berlin Wall, a zombie apocalypse and London. So, get everyone outdoors using their communication skills and having fun!
7- Spicy Hen - Quidditch
Do something a little out of the ordinary and step into the fictional world of Harry Potter to play a game of Quidditch. This wizarding game will get your teammates running across a field with a broomstick between their legs, shooting through hoops and catching the snitch ball! Guaranteed to get everyone in hysterics, this team game is a brilliant way of breaking the ice and using those communication skills!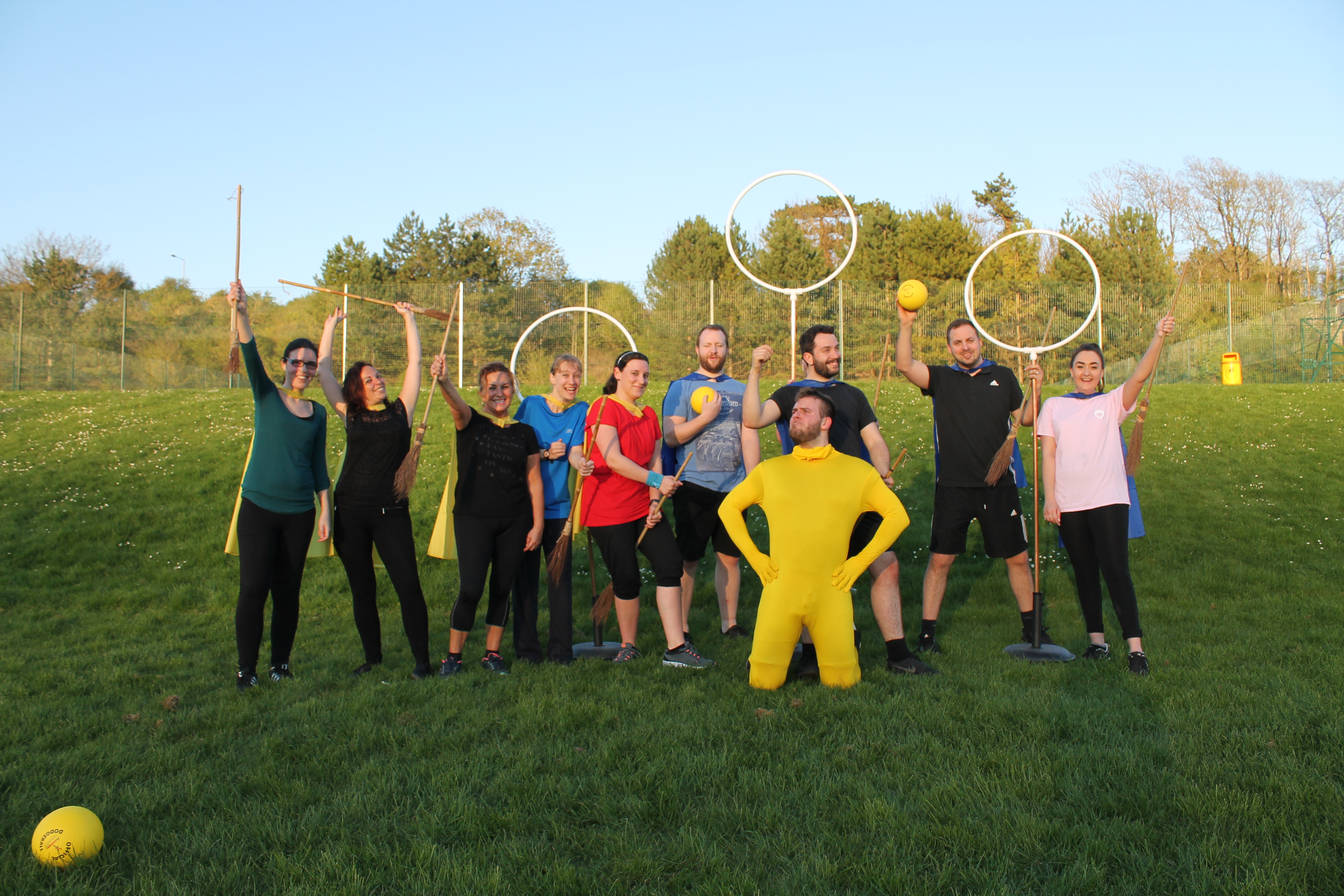 8- Movie Madness
Can you and your team shoot a film in one take? Do you have the teamwork skills required to make a movie? This is your chance to see if you can act, shoot and direct a film. You'll be split into teams and given a camera, props, a tripod, make up, camera notes, directors notes and make up notes. It's then your jobs to follow the script and work together to remember your lines and shoot the film in one shot! So, get ready to impress the judges and give them a show stopping performance.
9- Las Iguanas - Cocktail Masterclass including Tapas
Break the ice with a Cocktail Masterclass at Las Iguanas. Learn the art of mixology and shake up some delicious cocktails with your colleagues. This cocktail masterclass also comes with tapas, as after all what brings everyone closer than good food? This is a brilliant team building activity as it simply gets everyone together for a catch up over delicious food and drinks with cocktails all made by your team!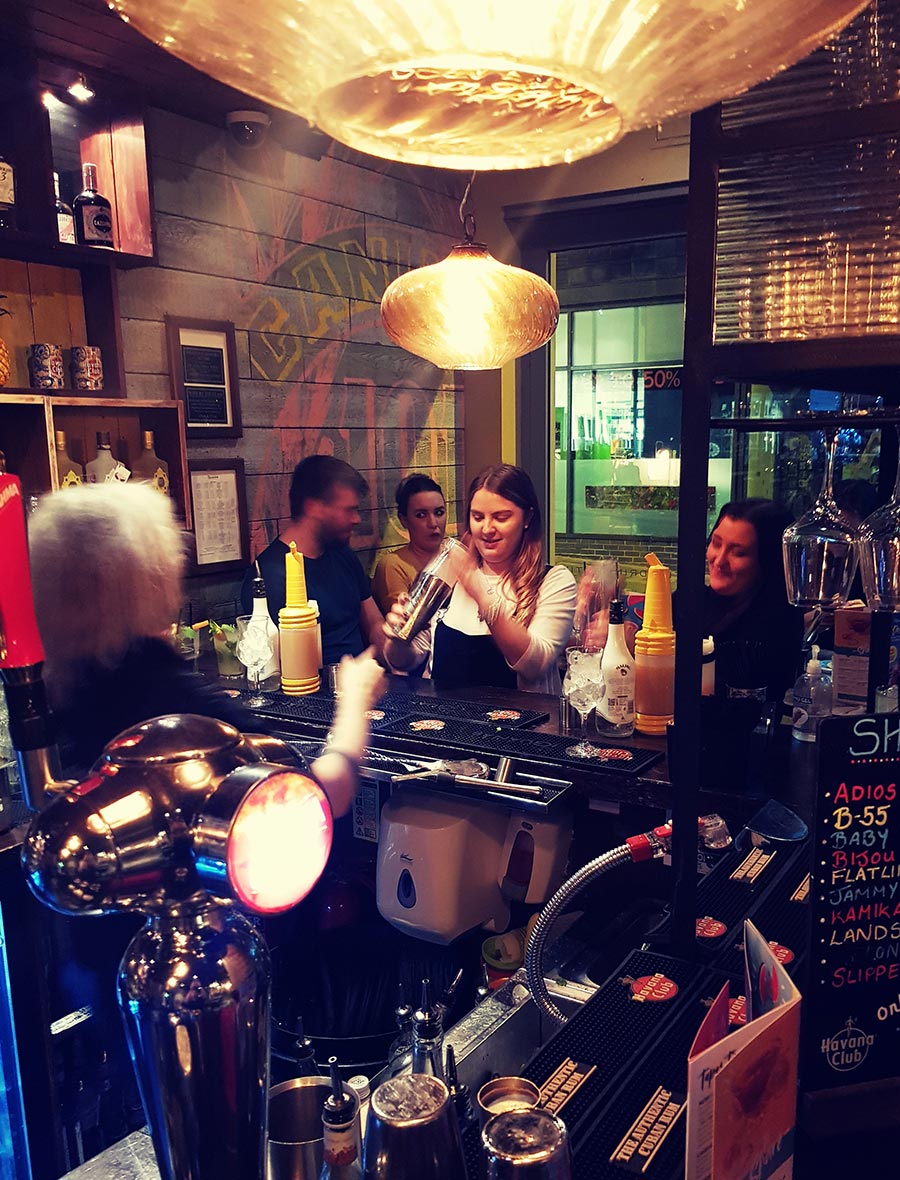 10- Wildgoose - Treasure Hunt – City Explorer
Whether you're from Manchester or not, the City Explorer Treasure Hunt is a great way to bring your team closer as you get competitive with a game run fully from one app. This game requires good general knowledge as you'll learn more about the city and its landmarks and answer trivia. Get ready for picture challenges and tasks as you set out to explore the city of Manchester.