The Staycation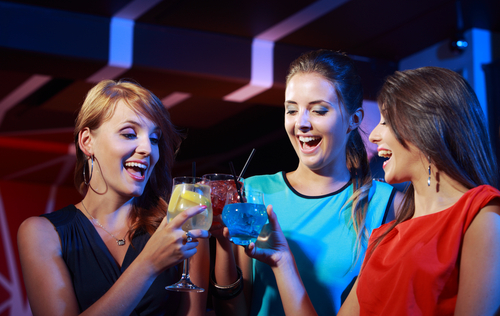 Here at Fizzbox , we love a sunny
hen weekend
but we also know jetting away isn't for everyone. Whether you've called off a big weekend abroad because you're on a budget, (though places like
Lisbon for a hen party
are cost effective) or you've left it too late to get your passport sorted, or you couldn't find somewhere equally as suitable for your nutty best friend and your Nan, you can still find a hen party idea to rival any brilliant bash on your doorstep. Why not cut on travel costs and head to the city next door. We guarante there will be a lot more to do than you thought!
Benefits of the staycation hen do
If you're worried about whether your besties will all be available last minute, then by cutting the travelling costs and time down with a staycation, it's more likely they'll be able to come after work or later on in the day.
You won't have to pay an arm or a leg to travel to your destination which means more money for the fun stuff-wine fund!
You don't need to think about packing your passport, whether your luggage fits in the overhead lockers or leaving mega early to make the most of your time.
One NIght Wonder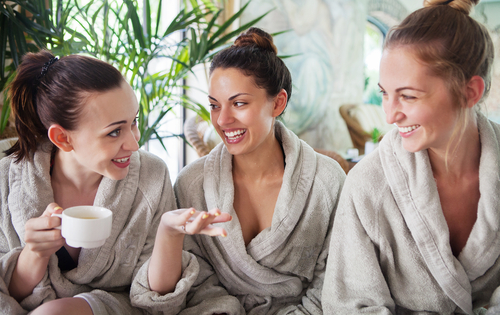 We all love escaping for a weekend away with our best pals, but sometimes a whole 48 hours away just isn't possible due to work commitments or plans you've already made.
That's why we're championing the one night hen do for you last minute ladies with less time on your hands. Think about i: half the packing, half the outfit planning and probably half the hangover! One thing it definitely won't be though, with our amazing
hen celebration ideas
, is half the fun!
That's why, here at Fizzbox, we have some amazing one nighter hen ideas just around the corner from you. For one night only, you and your girls can create a hen do to end all hen dos!
Benefits Of the One Night Hen Party
Let's face it, despite everyone's best efforts, the second night of a hen party is sometimes reserved for hangovers. If you're a group that's not used to partying a one-night wonder hen can be a winner if you can't commit to two!
We love outfit planning, but if you're stuck for style inspo, not only does a one nighter cut the cost but it also means you won't end up splurging on two new dresses AND the accessories for more than one night.
One night availability can be hard to come by in some of the popular hen destinations, but here at Fizzbox we work with a number of tried and tested suppliers who offer a range of experiences for as many nights as you like. Yup, it pays to be well connected!
Surprise Hen Party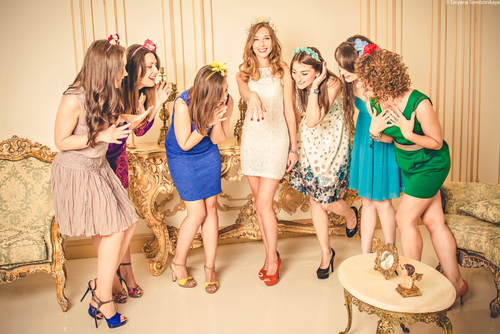 Usually this is a hard one to pull off, but the benefit of having less time until the big celebration is that it's the best time to organise a hen surprise! If you've never thought you could pull it off because the hen's sister is a bit of a motor mouth, having limited time until the party means you'll have less time to worry someone will leak your grand plans to the bride-to-be. Plus, it's a really thoughtful idea, so you'll get serious bridesmaid brownie points...hello beautiful wedding favour!
Here's our top tips for throwing a surprise hen party…

Check with the bride's nearest and dearest that she's free on your preferred date and ask her hubby to be/ sister/ Mum to pack her bags.
Tell as little people as possible. This should be on a strictly need- to- know basis to avoid someone accidentally asking the bride-to-be what she's wearing on the big night.
Only plan surprises you know she'll like. It's cool to add an air of mystery to the proceedings but don't completely freak her out on what should be a fun weekend if she isn't in to adrenaline pumping activities!
Think about who's going to pay for the bride. With our online payment system group members can part pay for the bride-to-be online, so, if you can treat her or ask her other half for some money towards it, paying it off is easy.
Reserve An Area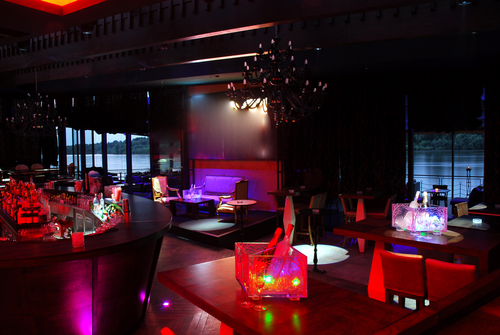 Chances are, if you have to book a last minute hen do, you and your girls are the busy types, and probably don't get to spend as much time catching up as you'd like. That's why it's important to make the most of your hen party and take the opportunity to find out what's been going on. After all, who wants to stand in a crowded bar with their drink sploshing over everyone trying to shout conversations at each other? Exactly. Fear not though, because that's why they invented the amazing reserves booths in bars.
Here's why we think they're a last minute hen essential…

They act as a base for the evening. There's nothing worse than getting to your destination and having to spend half the night finding each other or looking for someone's jacket-that's definitely not what a hen party is all about.
They'll enable you to take Insta- worthy pics from the comfort of your own area. Charge your phones girls!
We can split the cost for you. Save the hassle of working out who owes what from the bulk price by paying a £50 deposit to secure your booth. All your group members can then log on to make their payment separately-fuss free!
You can also pre book them with drinks. It saves everyone doing rounds and queueing at the bar when you could be saving your time for more valuable things like dancing!
Girls' Night In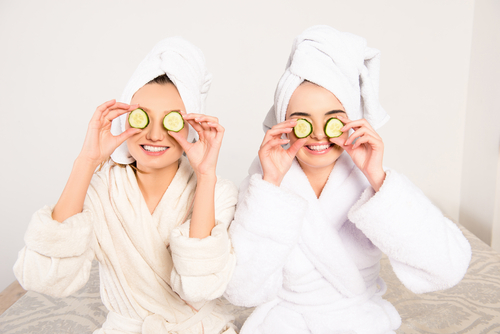 Not all hen parties have to be tottering around in heels and dancing like a loon all night ya know, and here at Fizzbox we're quite the advocates of a girls' night in. The new 'grown up' sleepover is a great option if you're going to be staying in a lush hen house or apartment for the weekend. After all, if you've booked luxe accommodation, why would you want to leave?! We have plenty of last minute classy night in hen do ideas such as
yummy gin tasting
and pamper packages which can be done in the comfort of your own home. Because, let's face it, cracking out a bottle of wine and painting your own nails on your hen weekend just won't do!
Here's why we love a girls' night in hen party...

You won't get blisters from walking here there and everywhere in your heels all night. Hello cosy socks!
You can book an experience that everyone can join in with in the comfort of your home for the weekend, so no matter who's coming you'll be in a suitable venue.
There's no dress code. You can dress up so you look amaze in your photos, or equally slob out in your PJ's if you're comfort queens!

Don't let organising your last minute hen party be a headache, we have a bespoke online booking system which allows you to stay in control of your planning.