Hen Parties
are a staple of Western marriages. However, cultures are ever changing and there is no standard way of celebrating the bride-to-be's last night. So, this begs the question: when should I throw the hen do?
From a month to a year before, let's explore the different options in the post below.


What is The Traditional Gap Between a Hen Party and a Wedding?

Back in the day, the only people celebrating their last night of freedom were the stags and in the 19th centuries the term 'hen parties' was used to refer to a group of women. The last night of freedom was celebrated the night before the wedding and probably involved lots of pints down the pub.


Yep, this was totally unfair!


So, thank goodness for the sexual revolution of the 1960s.


Women were finally allowed to go out and party alongside the stags. However, nobody wanted to be hungover on their big day…


Modern Day: How Far Apart is the Hen Do and The Wedding?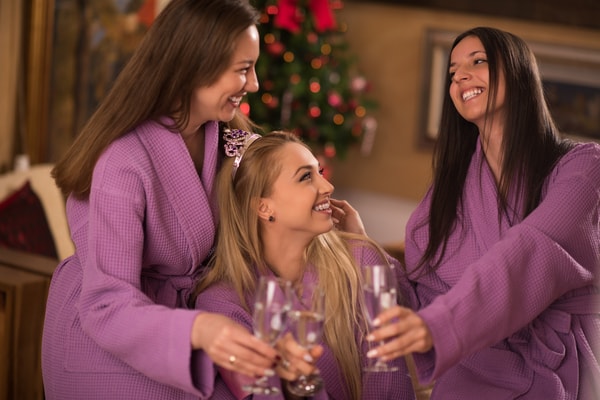 So, with drinking becoming a larger part of the night, hen parties were pushed back to the weekend before. This made time for hens to get creative and get involved with activities and holidays away. Thus, the hen industry was born!


As travel prices dropped, hens started looking towards the continent to seek their thrills. Who would say no to a hen party in the sun? However, this came alongside more planning which meant the hen do was pushed back yet again.


Nowadays, a month is usually the common time to leave between the hen night and the wedding.


When Should You Have a Hen Party When Travelling Abroad?
Weddings are usually held in the summer, with most of them falling between June and October. This sounds good for a sunny hen do, but it also means higher prices and premium priced travel. Many destinations abroad will be buzzing in the summer months with winter getting a little too chilly, especially in Eastern Europe. (You think the UK gets cold, try Prague!)


Organising all the hens together could be tricky, so organising well in advance is advised.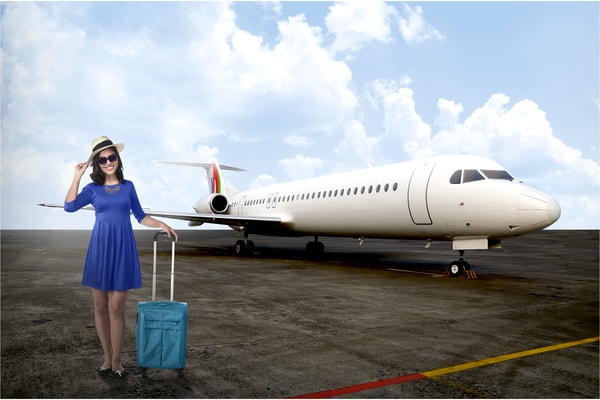 When Should You Have a Hen in the UK?
Having you hen party in the UK means you can bring it closer to the wedding. It's much easier for a hungover bride to get back from Bournemouth than it is from Vegas! It will also be easier to get hens on board, giving you more flexibility on when to throw it. Let's be honest, the closer to the wedding, the more traditional.


Furthermore, the time of year doesn't affect you when you have your hen in the UK. The fact this country is used to terrible weather means we are built for it. All our UK activities are a great choice if you want to have your hen near a winter wedding. They're not only designed to be fun-packed but most of them are indoors too!


Will Activities Effect When Your Hen Takes Place?
Before you start looking for things to do a month before the hen, you'll want to consider what activities you want to do. For example, having an exciting adrenaline-fuelled hen party is great and our Snowdonia hen parties are perfect for this, but, of course, they are in northern Wales. Therefore, anytime outside of the summer months could potentially be drowned out. If this is something you desperately want to do, you may have to do it up to year before depending the wedding is!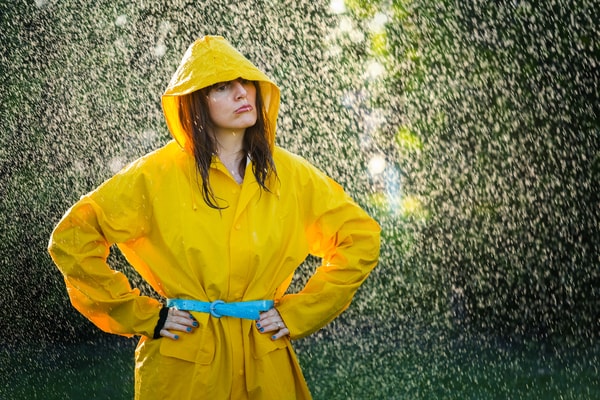 As hen parties grow in scope, so does the gap between them and the weddings. Hen parties should be big. After all, you're seeing your best mate off for a life of marriage.


A month before the wedding is obviously a great time to do it. It keeps it close enough to the wedding to make it relevant, but not too close to ruin the big day.


However, don't feel constrained by this. Our advice is to plan what kind of hen party you want and what your activities should be before you start looking at calendar dates.


When you decide what you want to do, and when you want to do it, it'll come around in no time!